Serena Williams has redefined what it means to be a female athlete. The tennis champion and 2017 TODAY Style Hero refuses to let haters diminish her success.
Serena Williams is undeniably one of the greatest athletes of all time, but that doesn't stop haters from criticizing her for everything from her gender to her body to the color of her skin.
In fact, the tennis superstar and new mom has heard so many nasty comments from body-shamers over the years, it's helped to toughen her up.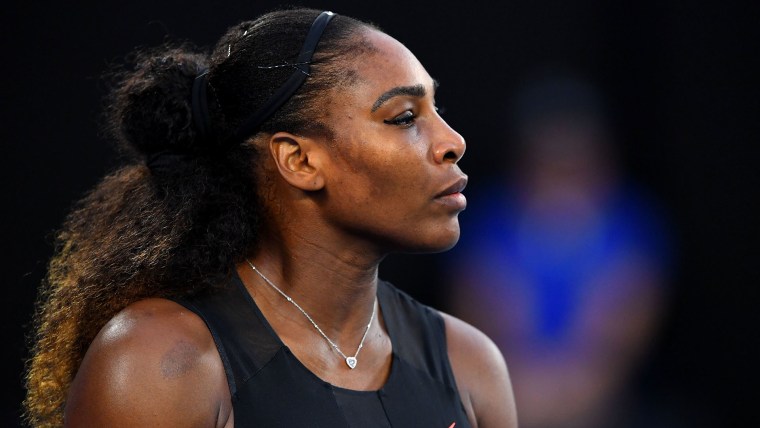 "I think any experience can make you stronger," Williams told TIME.com.
The 35-year-old athlete, who welcomed her first child, a daughter, with her fiancé Alexis Ohanian on Sept. 1, said that one of the most common criticisms she hears is, ironically, related to her body's strength.
One example of that happened in 2015, when an online critic tweeted that Williams was "built like a man."
"Harry Potter" author J.K. Rowling came to Williams' defense, tweeting photos of the pro athlete looking sultry in a fiery red dress and quipping, "'She is built like a man.' Yeah, my husband looks just like this in a dress. You're an idiot."
Williams, who nabbed the Australian Open singles title last January while nine weeks pregnant, candidly admits that the comments are hurtful.
"It isn't always easy to be on the stage playing a tournament and have someone making a comment about your body, that it's too strong," she told the magazine.
But worse, she said, are the remarks that imply she and other female tennis players are paid less than male players because they don't play as hard.
"I think the biggest criticism that, not only me, but my peers go through, is there will be something saying we don't deserve as much prize money as our male counterparts," said Williams, who's won a record 39 total Grand Slam titles. "When you work so hard, you dedicate yourself. It shouldn't be a double standard."
Still, Williams said the cruel comments don't get too far under her skin: "I don't let anything break me."