We love having fun with fashion ... and love the convenience of shopping online even more. That's why TODAY.com is picking the brains of some industry experts to find out where they score their favorite items online. This time, Lilliana Vazquez chatted with the fit and fabulous fashion director of SELF magazine, Melissa Ventosa Martin.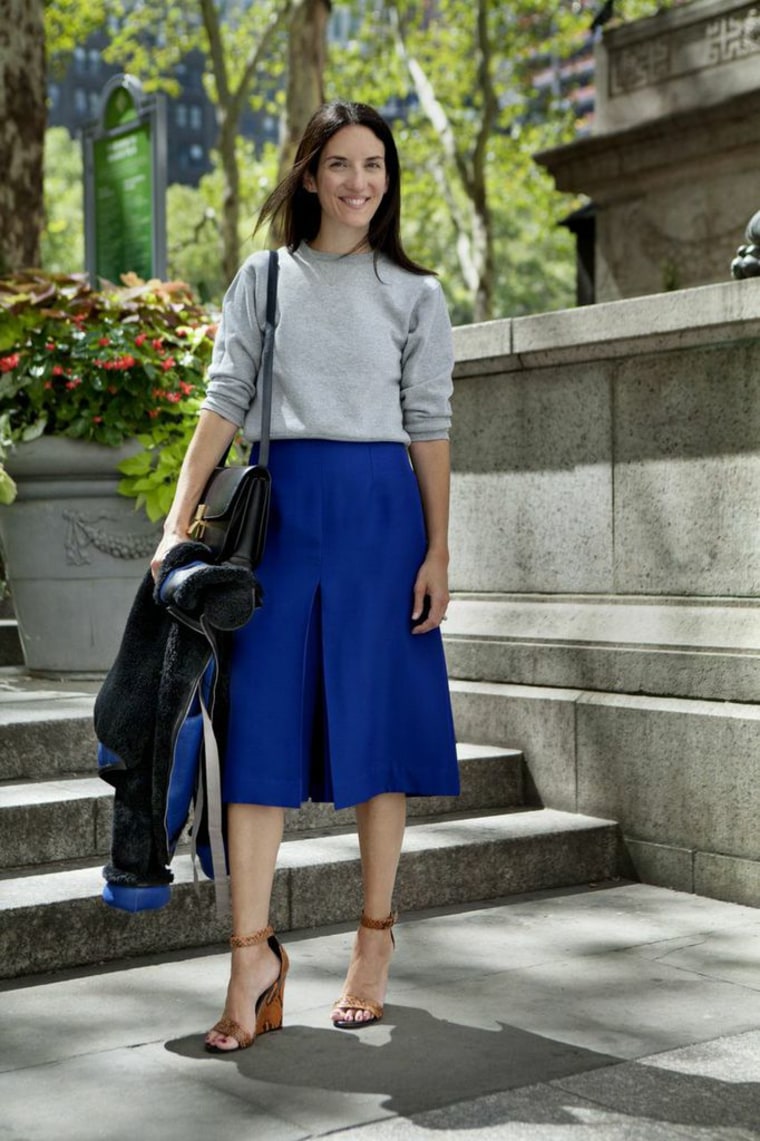 Name: Melissa Ventosa Martin
Title: Fashion Director
1. Describe your personal style in 5 words or less.
Classic with a twist.
2. Who's your celebrity style crush & why?
Lauren Bacall. She could make the most simple American sportswear look glamorous. Sofia Coppola, too.
3. How often do you shop online?
Once a month usually.
4. What is your best tip for a successful online shopping experience?
When I'm shopping for something specific I have the most satisfaction. When I browse aimlessly, I end up making unnecessary purchases.
5. What is your favorite "under-the-radar" shopping website?
6. What makes this website so special?
Even though Bandier is technically fitness, it's also a great destination for basics and cool foundation pieces. The activewear is all really special, so you can let it show with your fashion looks as well.
7. What is the last item you bought on this site?
Phat Buddha Varick Tank in white and Vimmia Leggings in black — I love them!
Want more expert tips? See where Teen Vogue's beauty and health director shops for botique-worthy finds online, how Redbook's market director scouts great deals, and the site Essence's fashion editor loves for unique accessories.