When she hasn't been dropping hit songs, Selena Gomez has been making all of the hair moves this year. First, she chopped her signature long, wavy locks into an edgy lob last January. In April, she went even shorter.
And on Sunday night's American Music Awards red carpet in Los Angeles, Gomez trotted out something totally different ...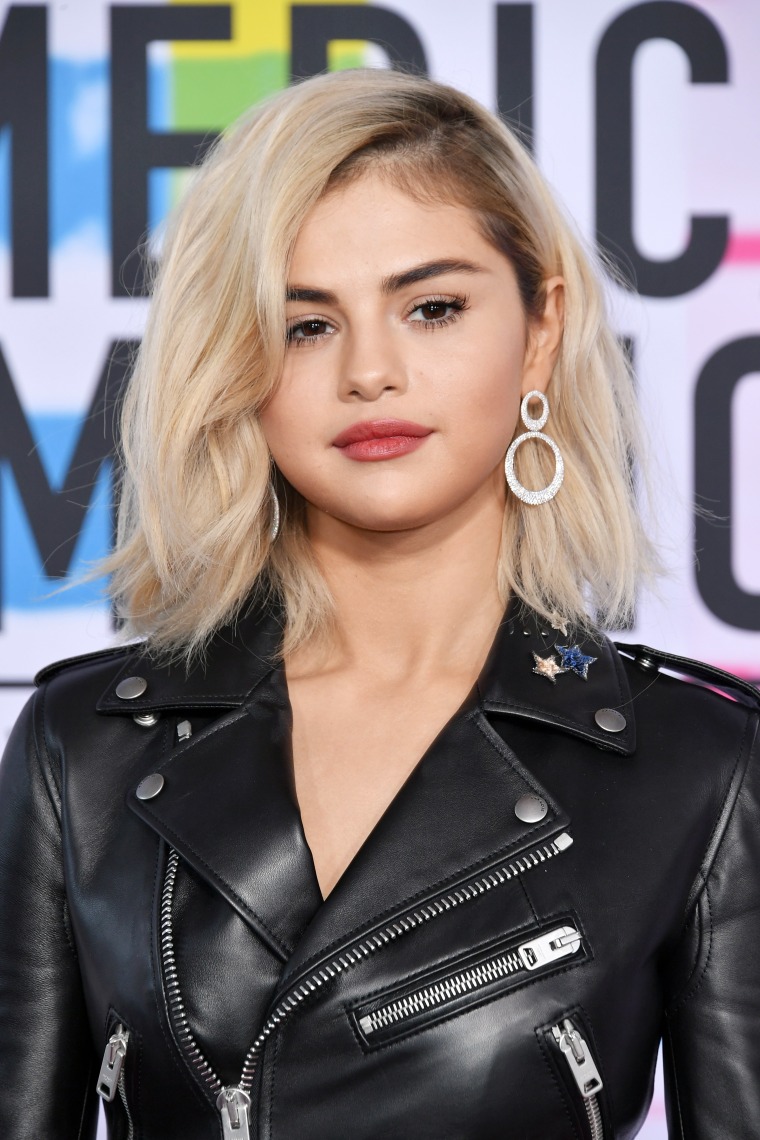 She's gone blond! But she's kept her dark roots (presumably on purpose, since this 'do is hot off the press).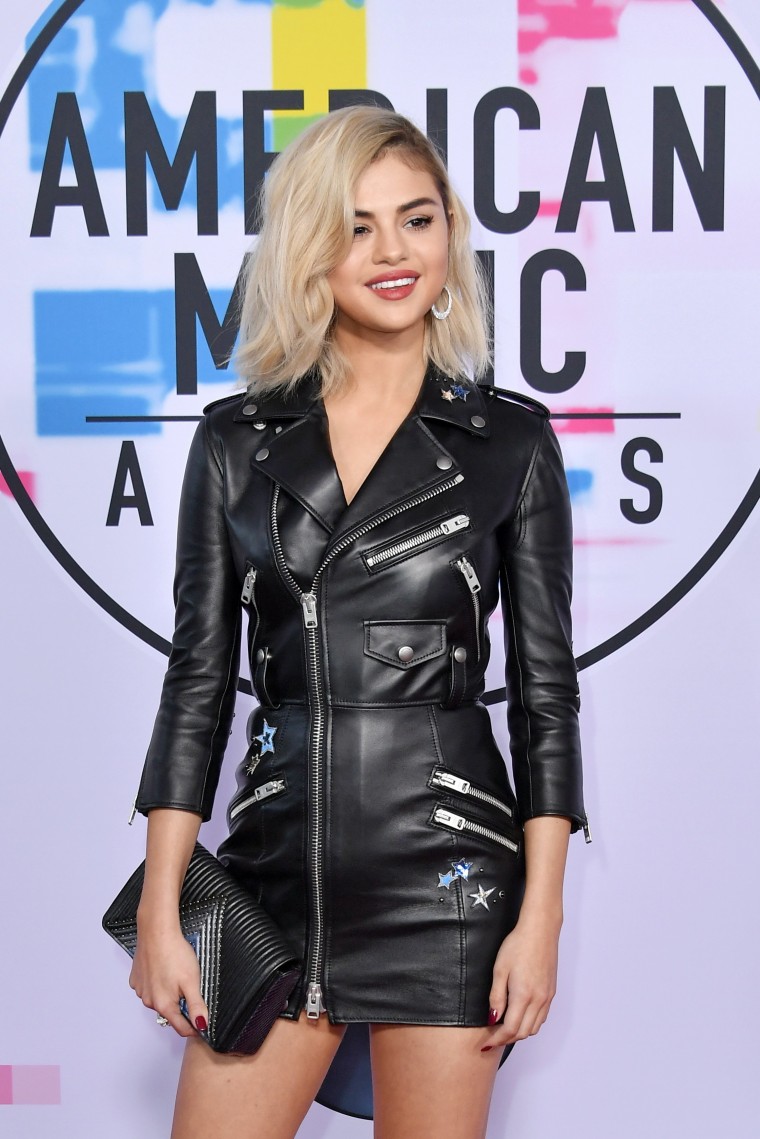 Gomez, 25, paired her new hair with a biker-chic leather minidress by Coach (or should we say Tapestry?). She's been the face of the brand since 2016, and her custom outfit perfectly suits her "Fetish" for edgy high fashion.
Somewhere in the course of her Sunday-night awards show appearance, the most followed person on Instagram managed to sneak onto the app to share a few more pics of herself in shades of black, white and blond.
If we didn't know better, we'd say "It Ain't Me!" (And by me, we mean her.)
Leave it to Selena to "Kill Em With" coolness!