Selena Gomez is back to brunette — but this time around she's got bangs.
The 25-year-old singer and actress debuted her new look at the Coach runway show during New York Fashion Week on Tuesday. Gomez is one of the brand's ambassadors.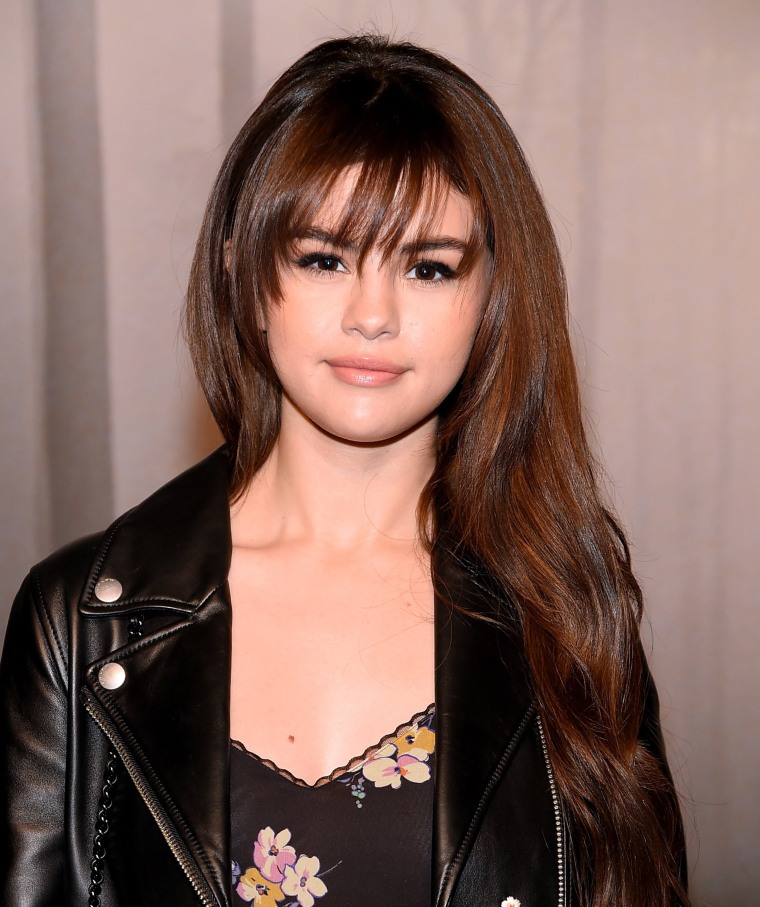 The "Wolves" singer had been rocking short blond locks since last November, but now her hair is decidedly longer thanks to the magic of extensions.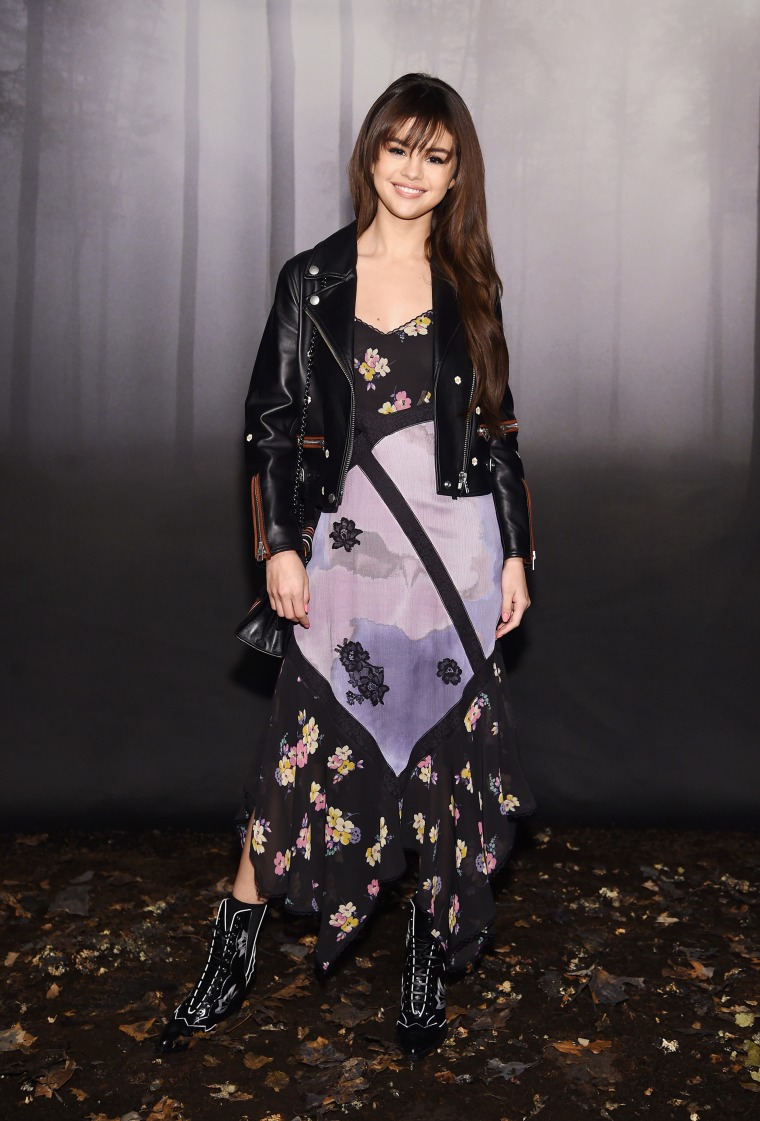 Gomez showed off her unique style by pairing an edgy black leather jacket with a sheer floral Coach dress. On her feet? Kicky lace-up cowgirl boots.
It's hardly the first time Gomez has changed up her hair to suit her mood. It's something of a seasonal thing with the young star.
In January 2017, she surprised fans by chopping off her signature long, wavy hair into a carefree bob.
Four months later — just in time for spring — she cut her hair even shorter for a sassy chin-grazing look.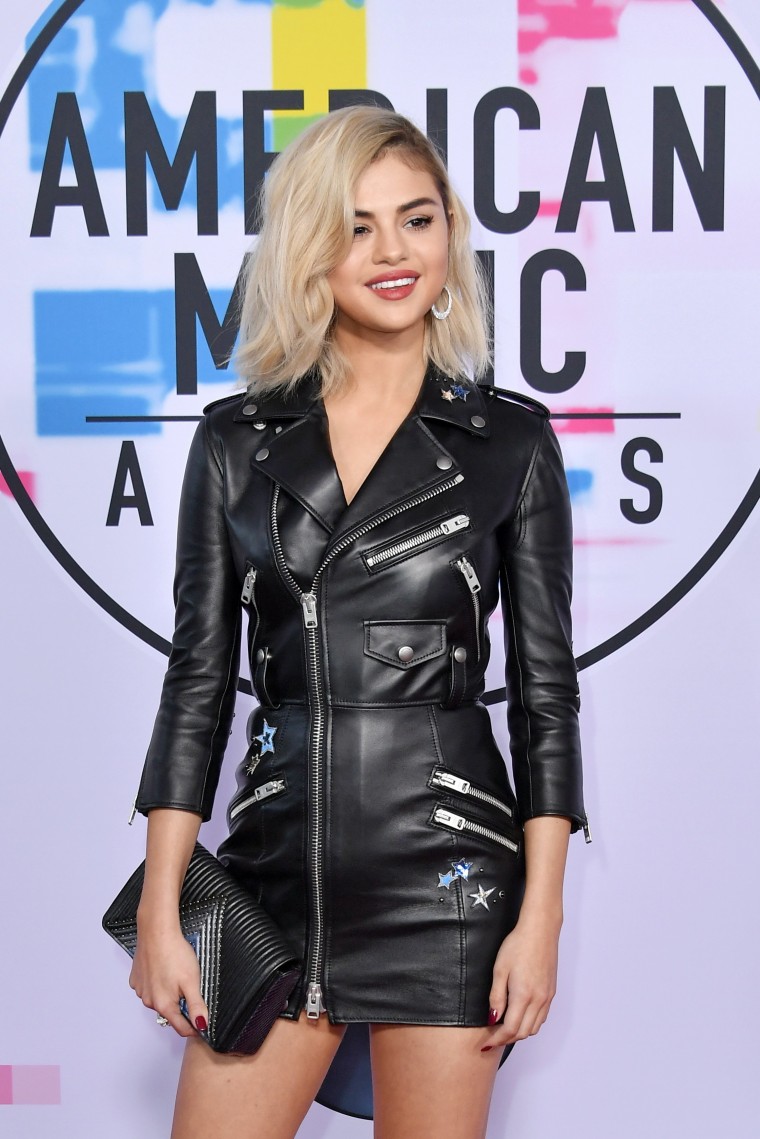 Then, in November, Gomez rocked the red carpet at the American Music Awards with a new blond 'do — and a cool biker-chic leather minidress by Coach, of course.
While it's clear Gomez had a blast being a blonde, we're convinced she has fun with her hair no matter how she styles it.