They're back! The Victoria's Secret Angels hit the runway last night in New York City to film the 2018 Victoria's Secret Fashion Show.
From a million-dollar bra to a beloved Angel's runway farewell, the night had no shortage of showstopping moments. There were even a few new faces on hand, including Winnie Harlow, the inspiring "America's Next Top Model" contestant with vitiligo.
Even so, many critics — like body-image activist Ashley Graham — say the brand still has a long way to go when it comes to representing a diverse range of nationalities and body types. As an increasing number of lingerie brands (like Rihanna's Savage X Fenty line) begin to embrace bodies of all shapes and sizes, Victoria's Secret has often been criticized for lagging behind in this area.
In a statement to TODAY Style, Monica Mitro, EVP of public relations for Victoria's Secret, said this type of criticism can actually be counterproductive to the body-positivity movement.
"The women in this year's show are from all over the world. They represent many stages of a modeling career and each has her own story to tell," Mitro said. "Scrutinizing women's bodies of any size related to the Victoria's Secret brand is unfortunate because it puts judgement on women of any body type."
Mitro says that shaming any one type of body — even supermodels — isn't helpful for anyone.
"Victoria's Secret believes the body-positivity dialogue should be positive. It should not be done by putting other women down, including the 60 women that are excited to be in our fashion show. These women represent so many important aspects of diversity that should be celebrated beyond solely focusing on their bodies," she said.
The show itself doesn't air until Sunday, Dec. 2 at 10 p.m. ET/PT, 9 p.m. CT on CBS, but we've got your first peek at the top looks of the night!
Gigi Hadid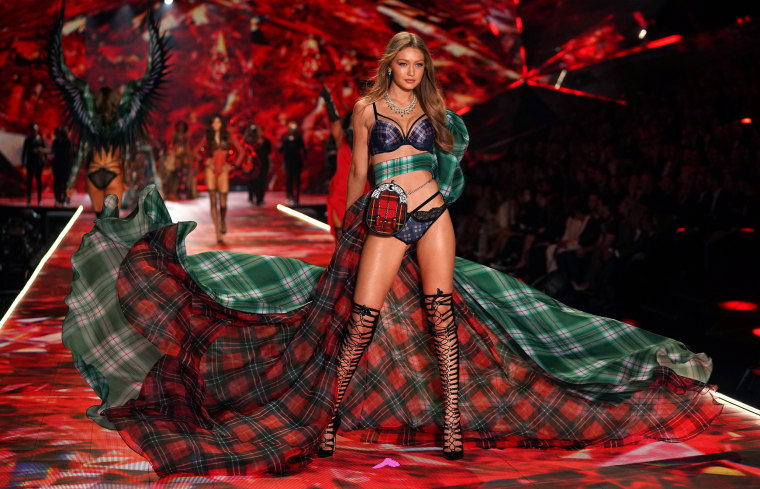 The model joined sister Bella for the show, and ushered in the holiday season with some pretty, sexy plaid.
Bella Hadid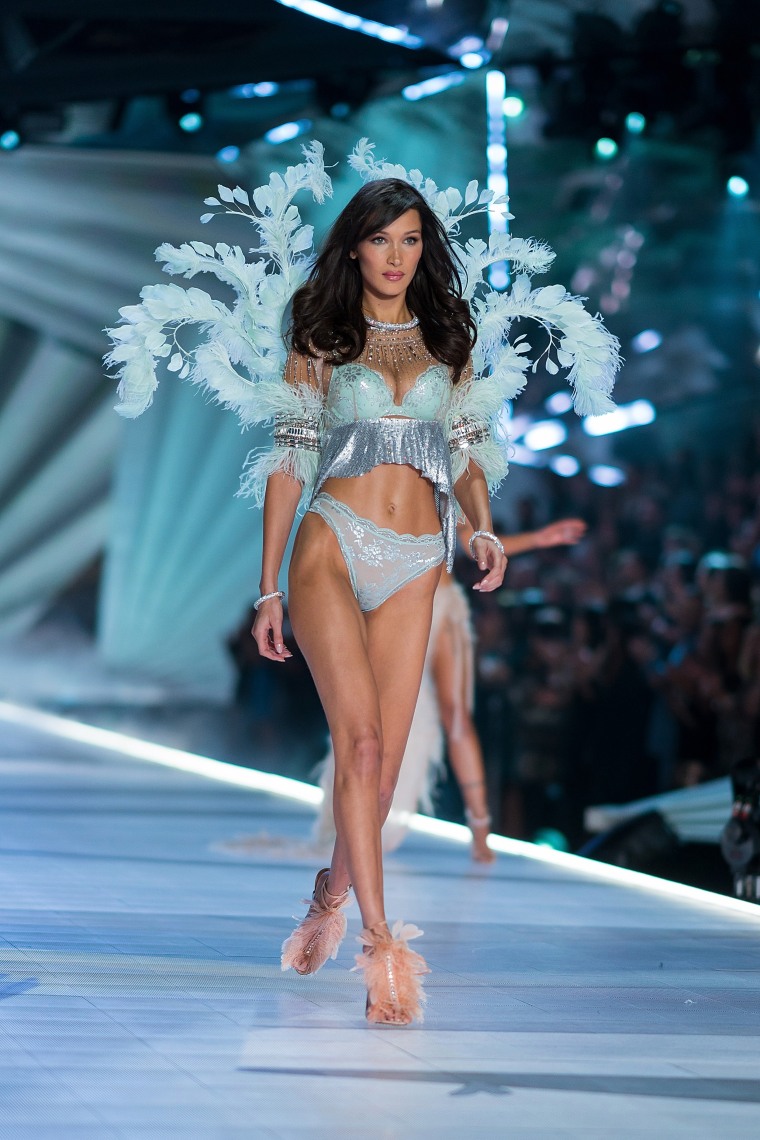 After a minor fall at the Michael Kors show during fashion week this September, Bella Hadid made a triumphant return to the VS runway, complete with brilliant blue wings.
Winnie Harlow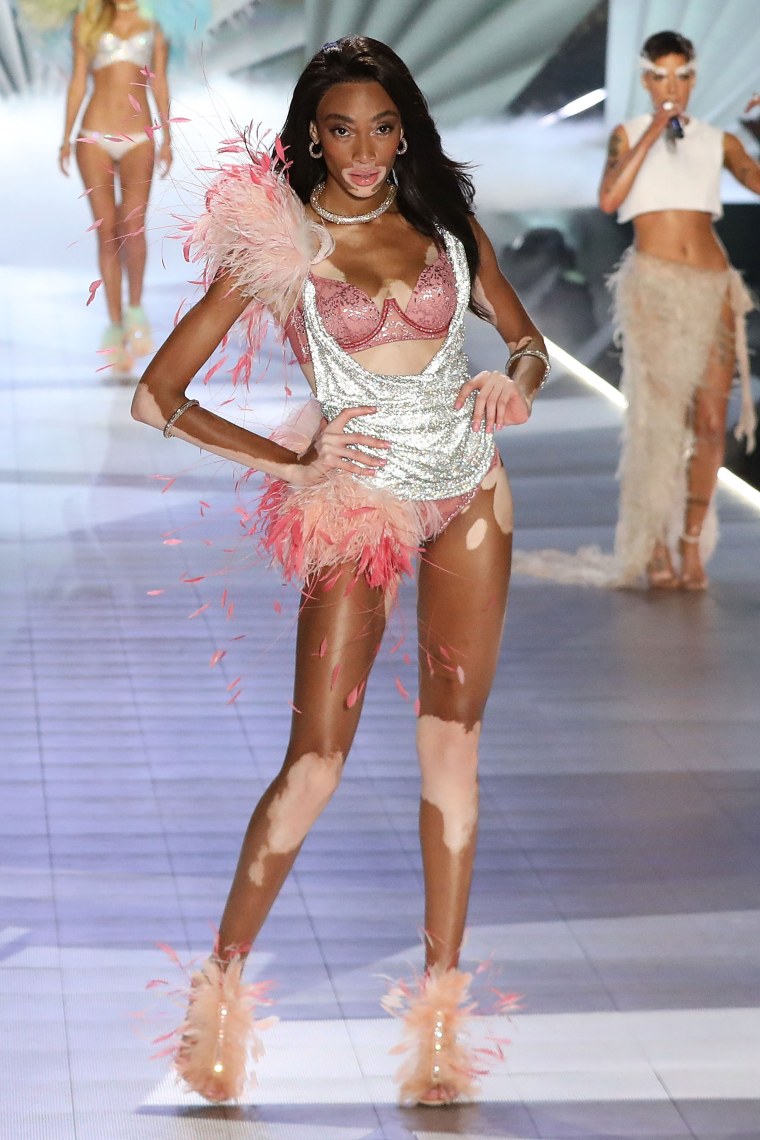 It was a special night for the gorgeous model who has vitiligo. Harlow made her VS runway debut, and totally rocked it.
Kendall Jenner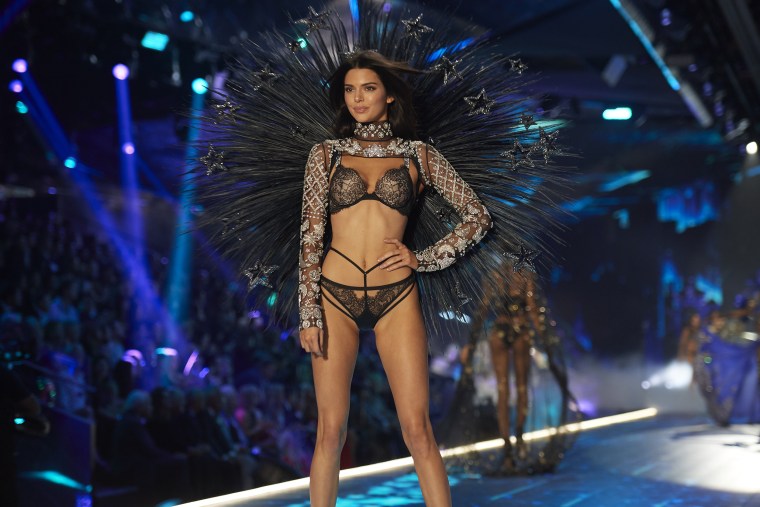 The supermodel showed off her star power — quite literally — in some supersultry black lingerie.
Elsa Hosk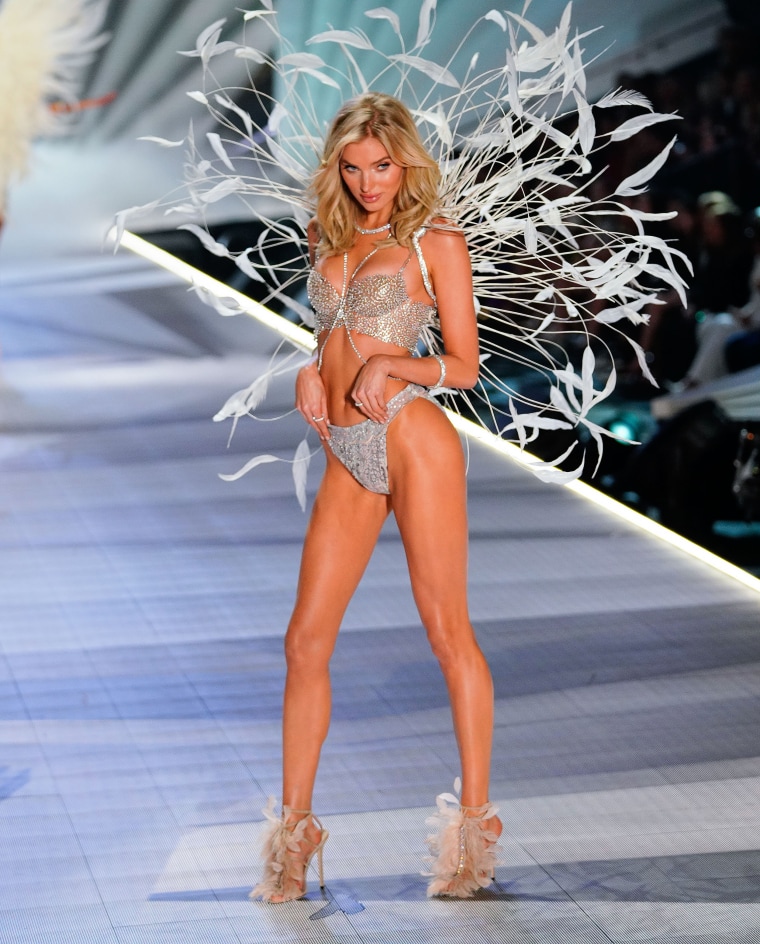 The 30-year-old got a pretty sweet birthday gift this year: She modelled the 2018 Dream Angels fantasy bra — you know, the one that's worth $1 million — the night after she bid adieu to her twenties.
Adriana Lima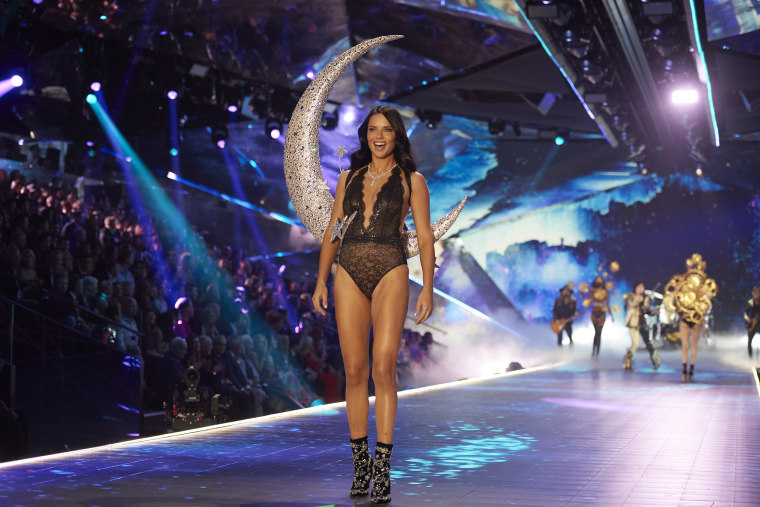 At the age of 37, the model hung up her Angel wings last night after 20 successful years with the brand.
Jourdana Phillips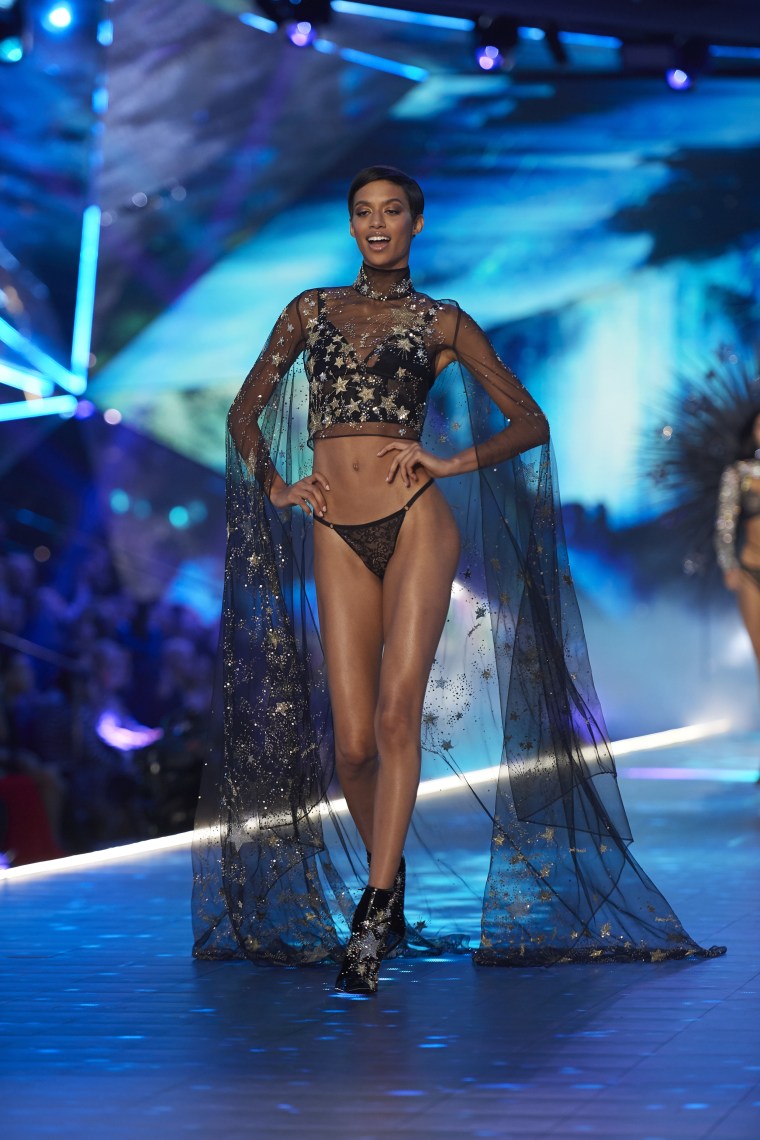 Phillips definitely embodied this year's "I am me" theme with her signature flair and confidence.
Candice Swanepoel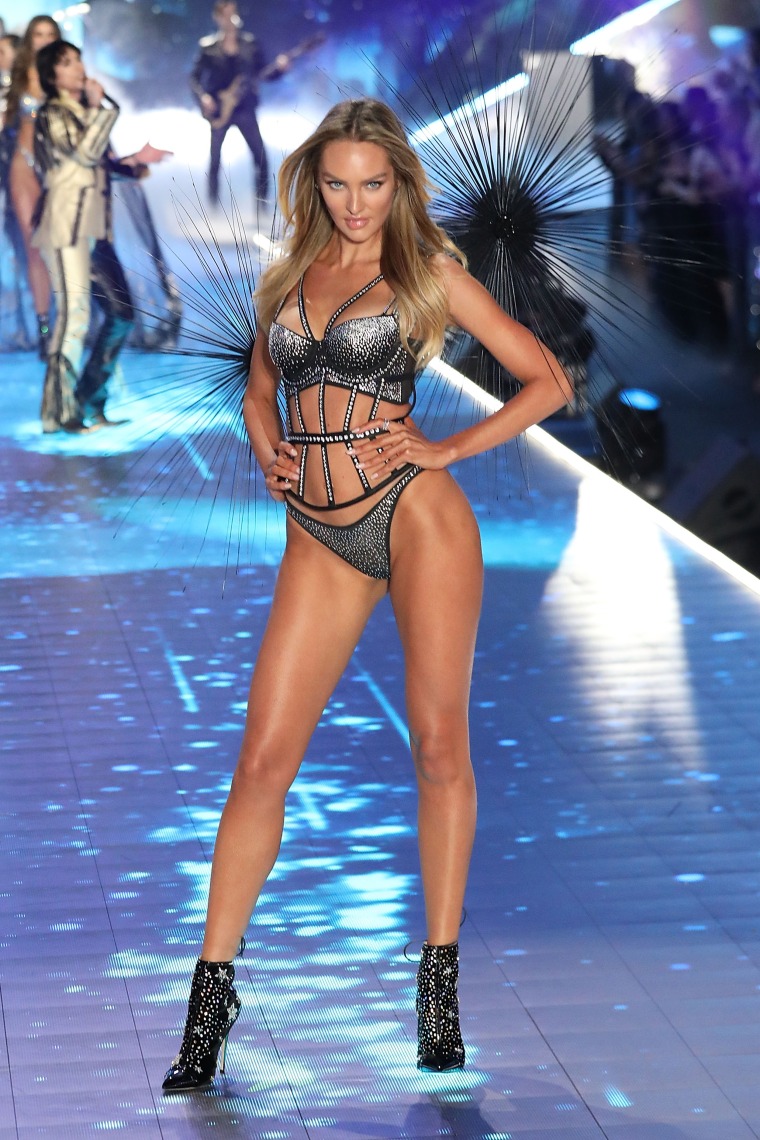 The mother of two made her return to the runway after giving birth to her second child this June. In other words, she's a supermodel and a superhero!
Liu Wen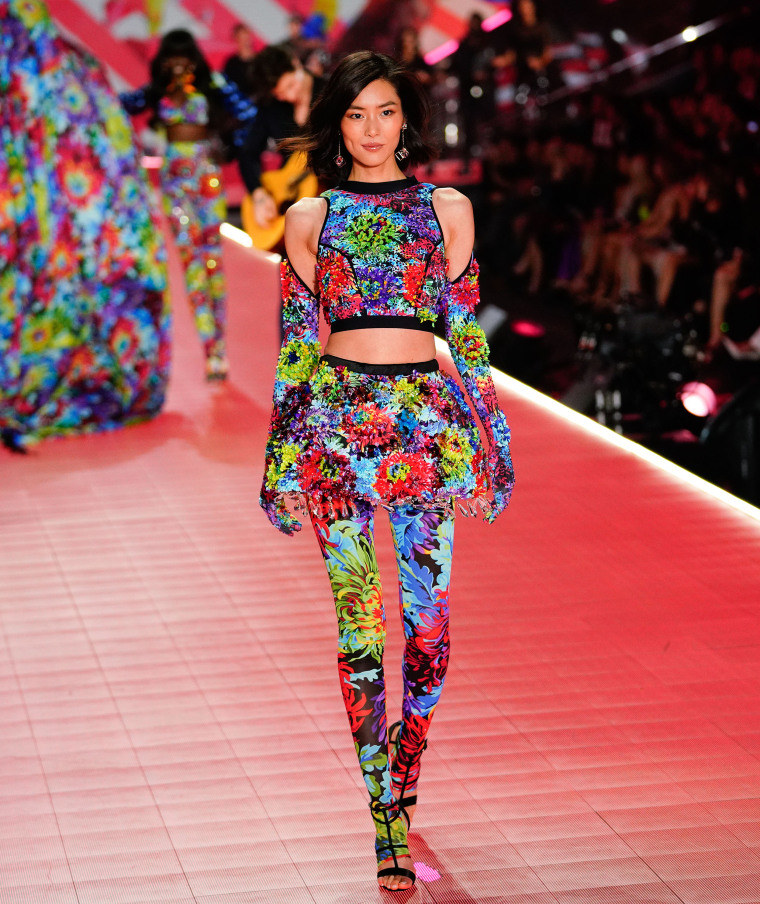 Sexy lingerie was on display all night long, but psychedelic prints were also on display.
Rita Ora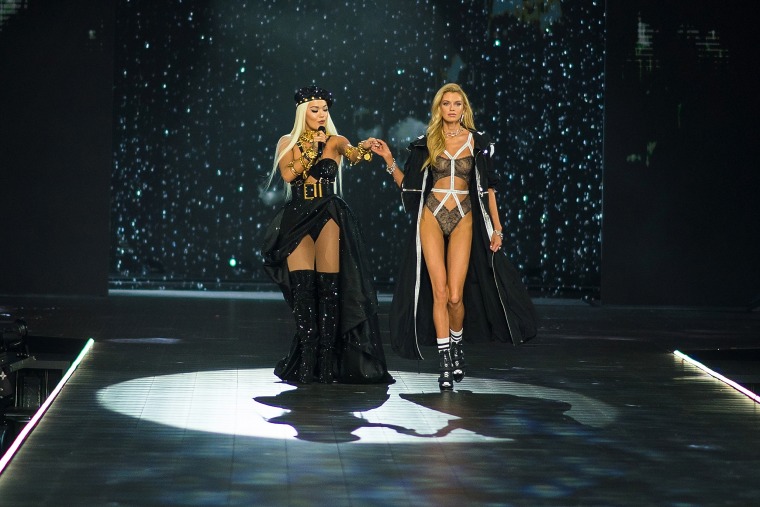 The singer escorted models down the runway while performing in a sexy getup of her own.
Halsey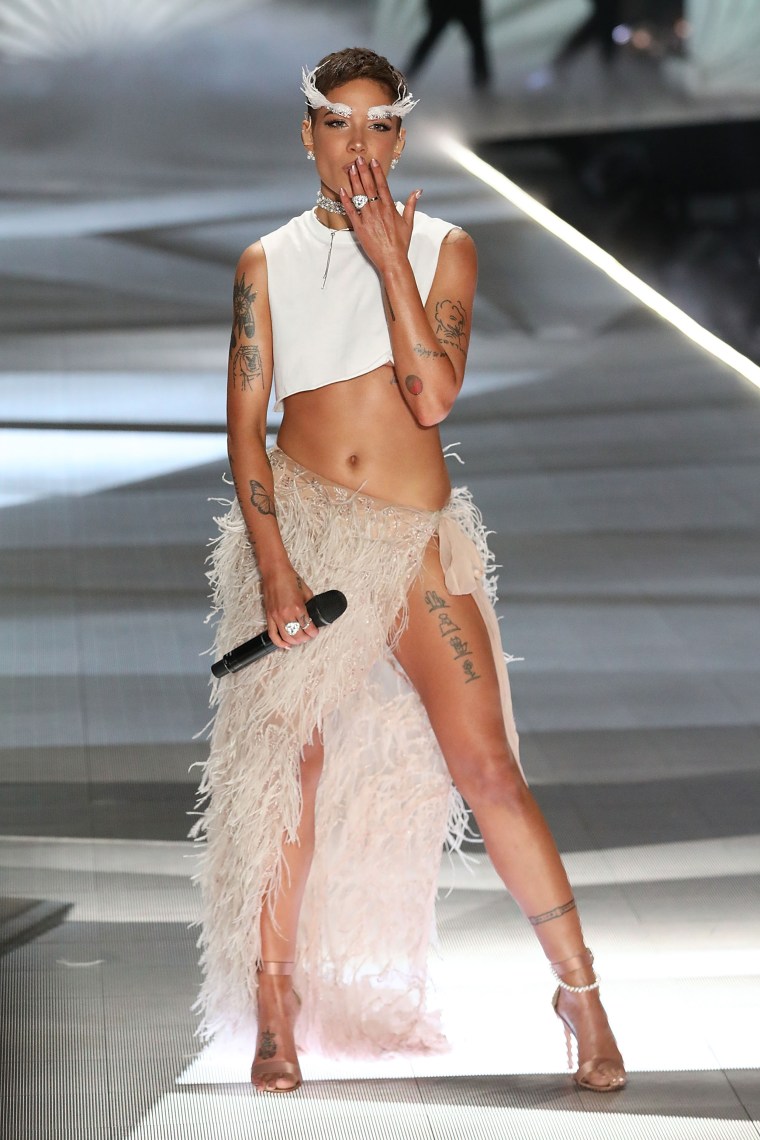 The singer showed off her toned physique and her impressive set of pipes while performing last night.
Bebe Rexha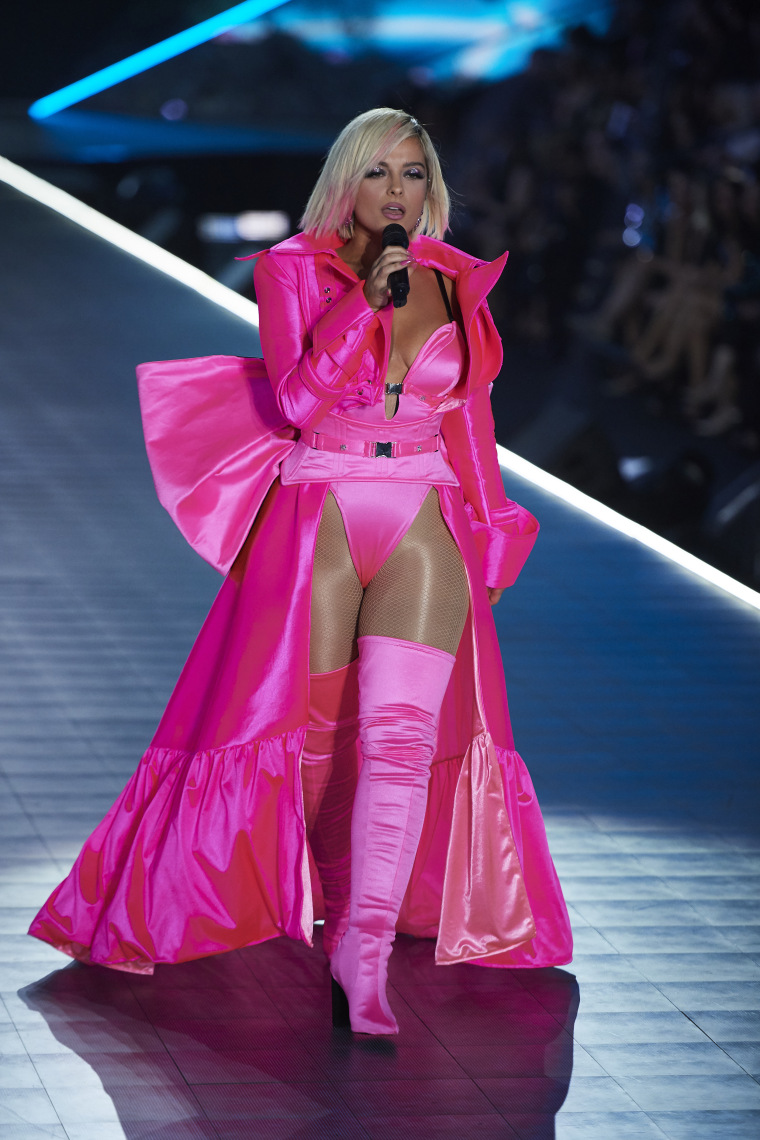 In a nod to Victoria's Secret's sister brand, the singer rocked an all-pink ensemble.