Scarlett Johansson is keeping it short and sweet!
The actress, 33, has been rocking a blond pixie cut for a while now, but she recently went for a dramatic color transformation.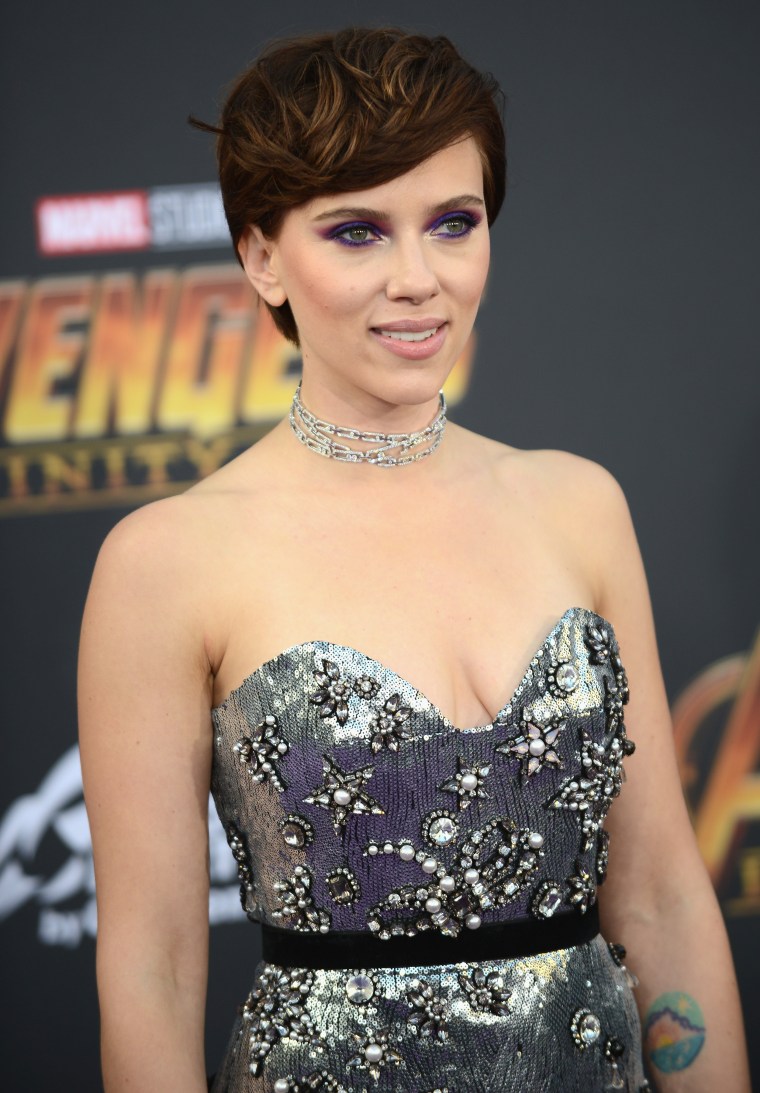 The actress arrived at the Los Angeles premiere for "Avengers: Infinity War" with a dark brunette cropped cut — a major change from her usual shades of blond.
The rich brown hue looked amazing with her skin tone and made her blue eyes pop.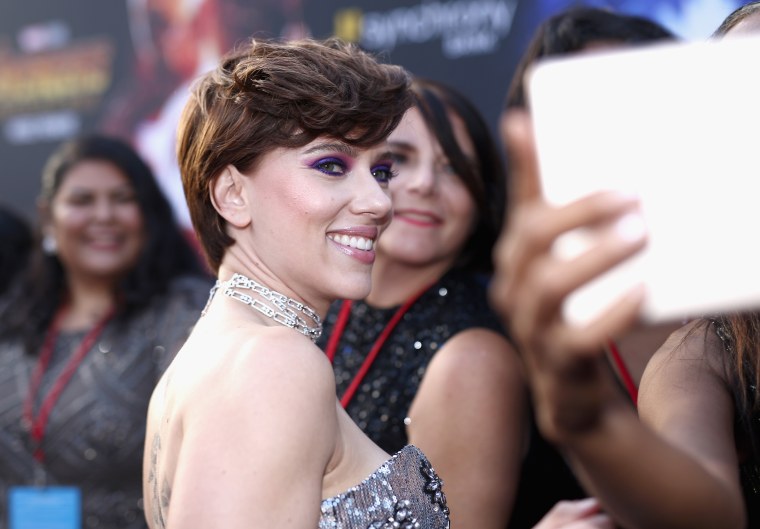 Johansson paired the look with a beaded-and-sequined metallic gown. She went without earrings, accessorizing with a simple choker, which drew full attention to her edgy new 'do.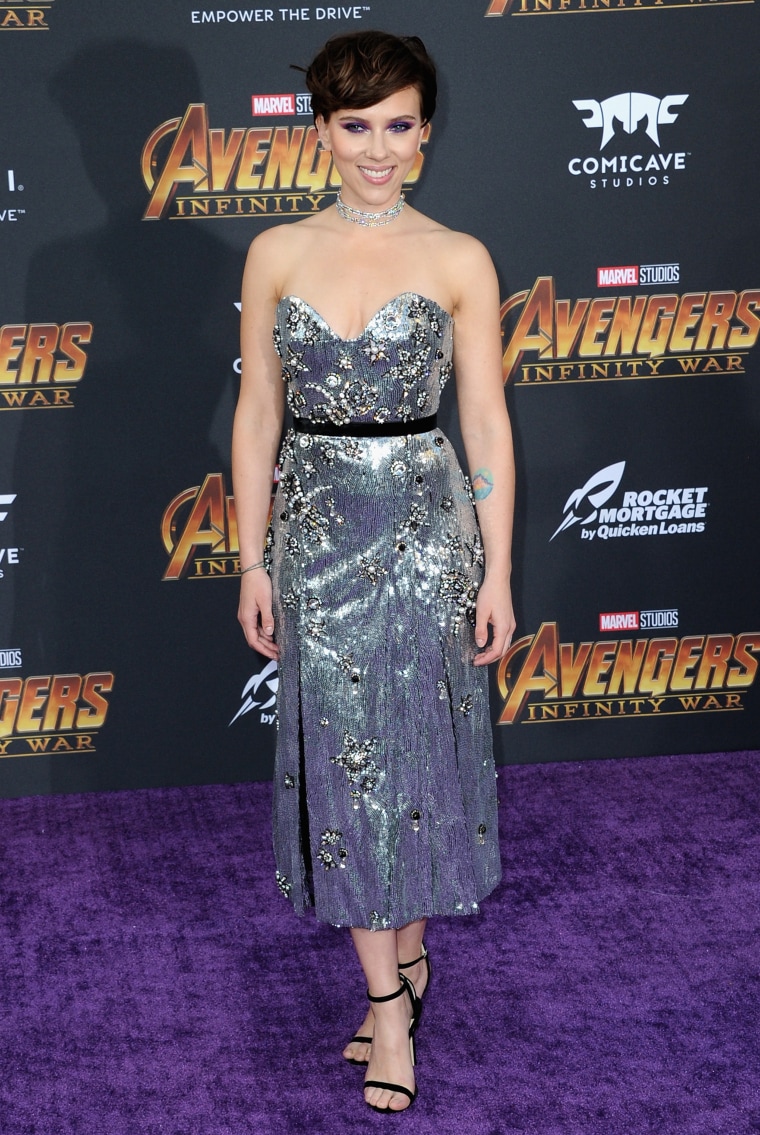 Her short hair and strapless dress also allowed her to show off the floral tattoos between her shoulders.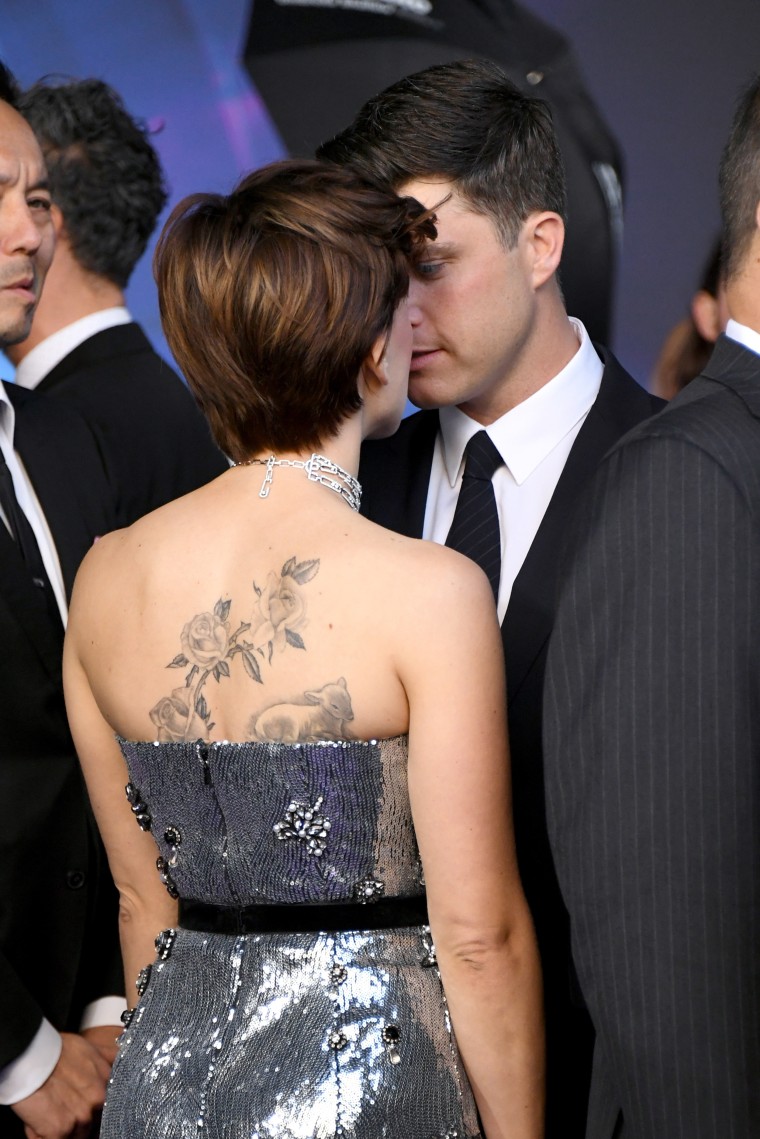 This also happened to be her first red carpet appearance with her boyfriend, "Saturday Night Live" writer Colin Jost. There's nothing like a brand new look to celebrate going red carpet official!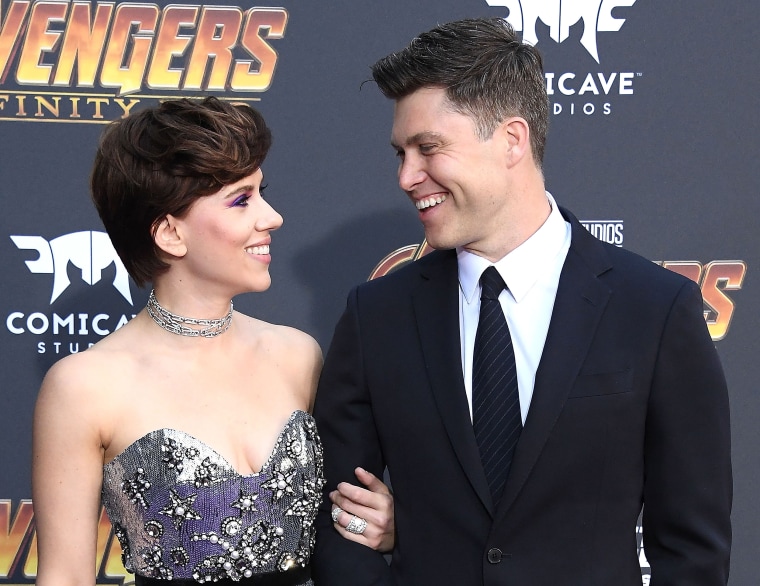 See her past looks:
It's been a while since Johansson was a brunette, but when it comes to pixie cuts, she's a pro. Her red carpet looks over the past few years have basically been a masterclass in all the different ways to rock a pixie.
She went for a futuristic, swept-back style at an event in Los Angeles in 2015.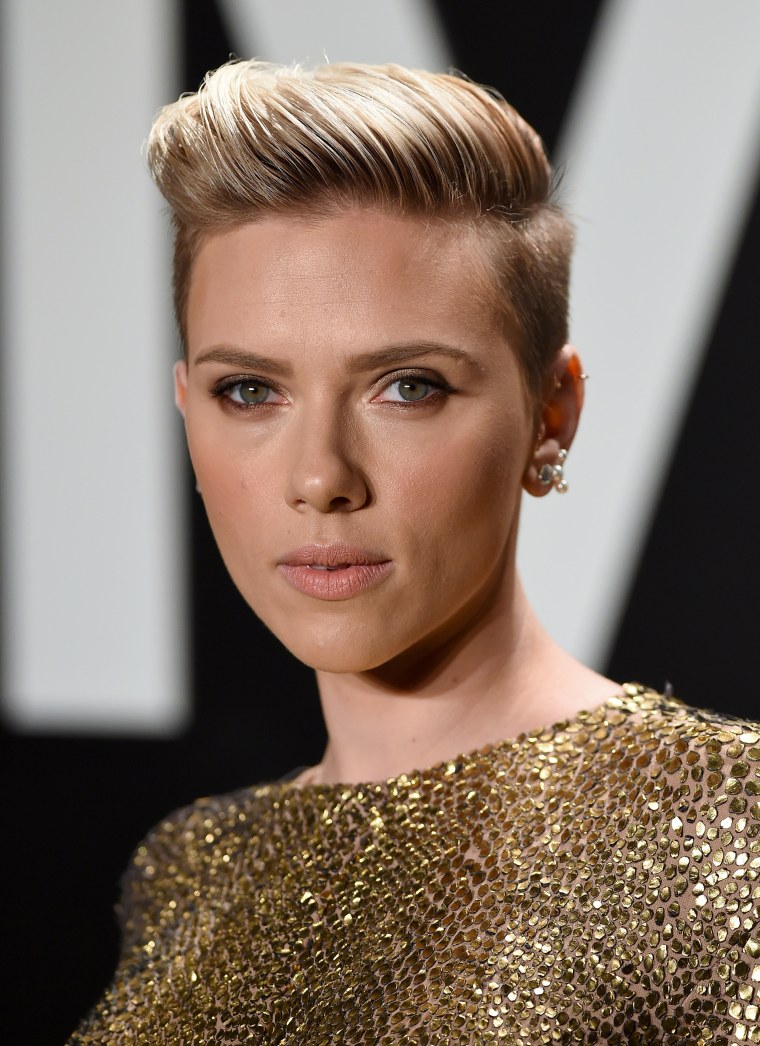 She embraced her punk side with this fun look at the 2017 Oscars, which mixed edgy and soft with her shaved head and flowing pink gown.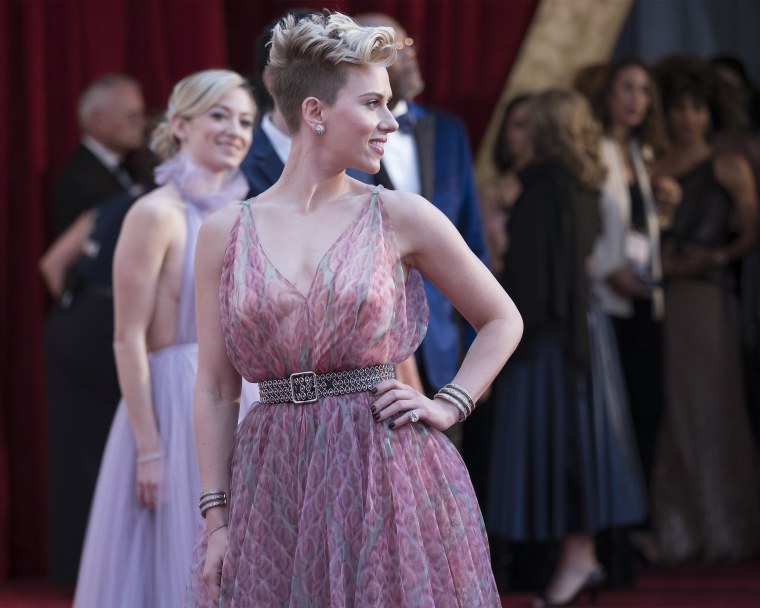 Later that year, she kept it simple with an elegant side part.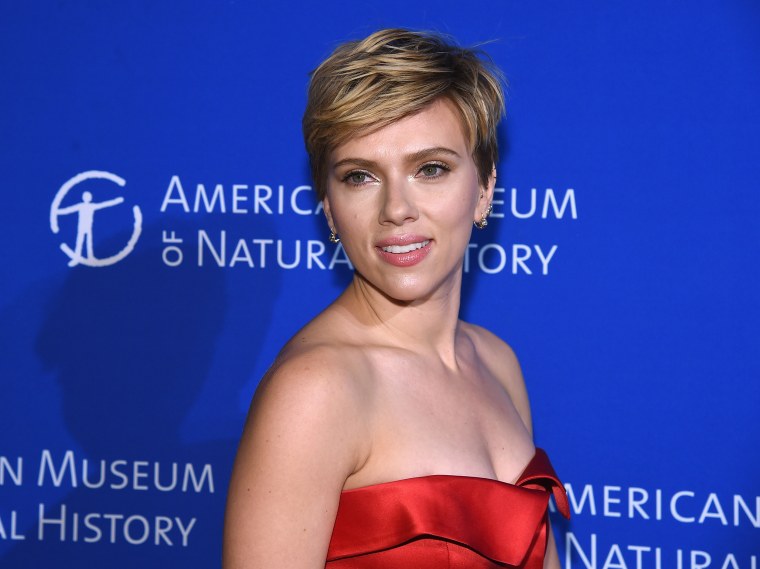 The pixie is quickly becoming her signature, but throughout her career, Johansson has tried out plenty of lengths and styles.
She looked radiant as a platinum blonde at a charity event in 2007.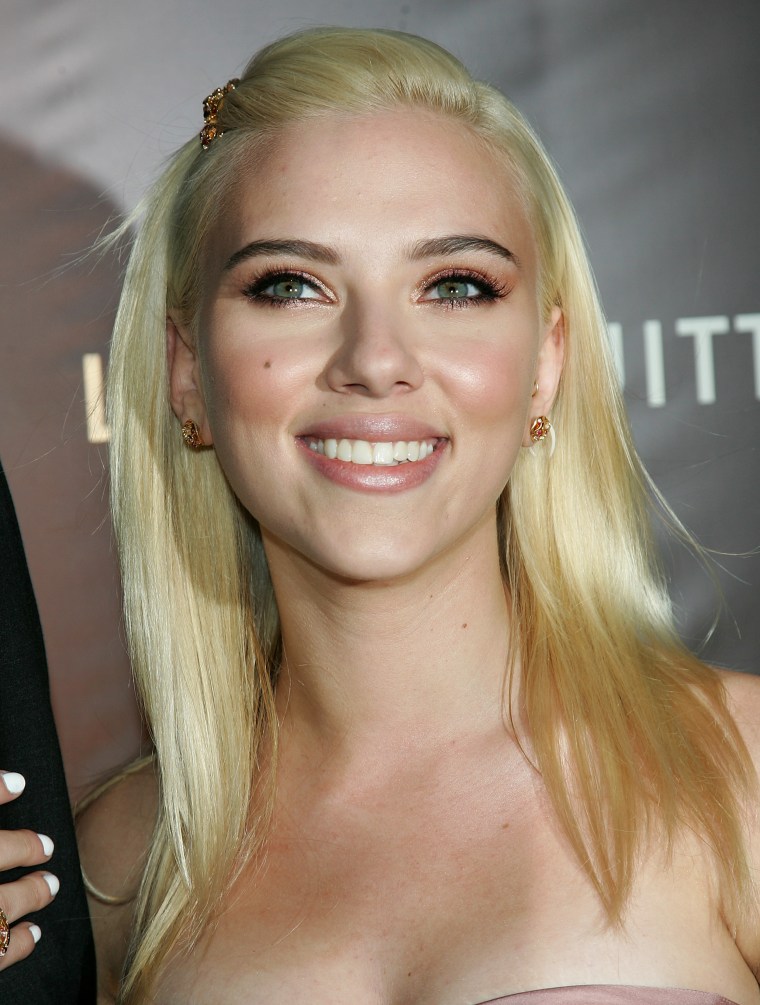 By 2009, she had switched to flowing, amber waves.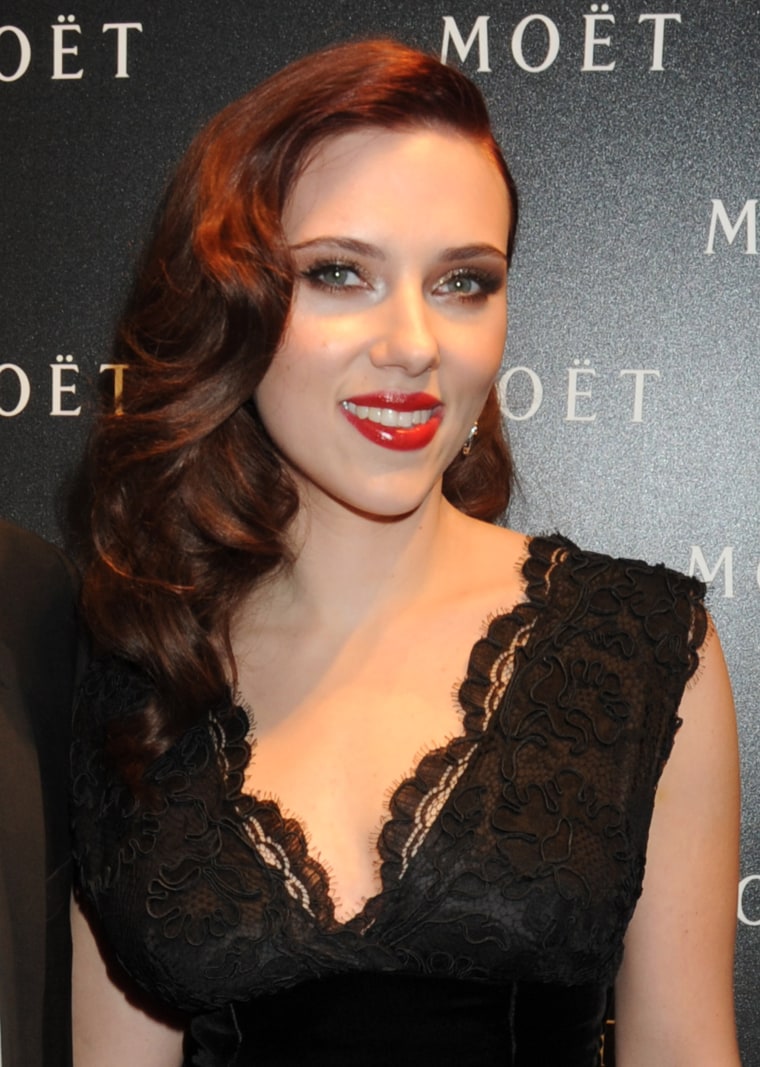 She lost several inches and stepped out with a dirty blond, wavy lob in 2011.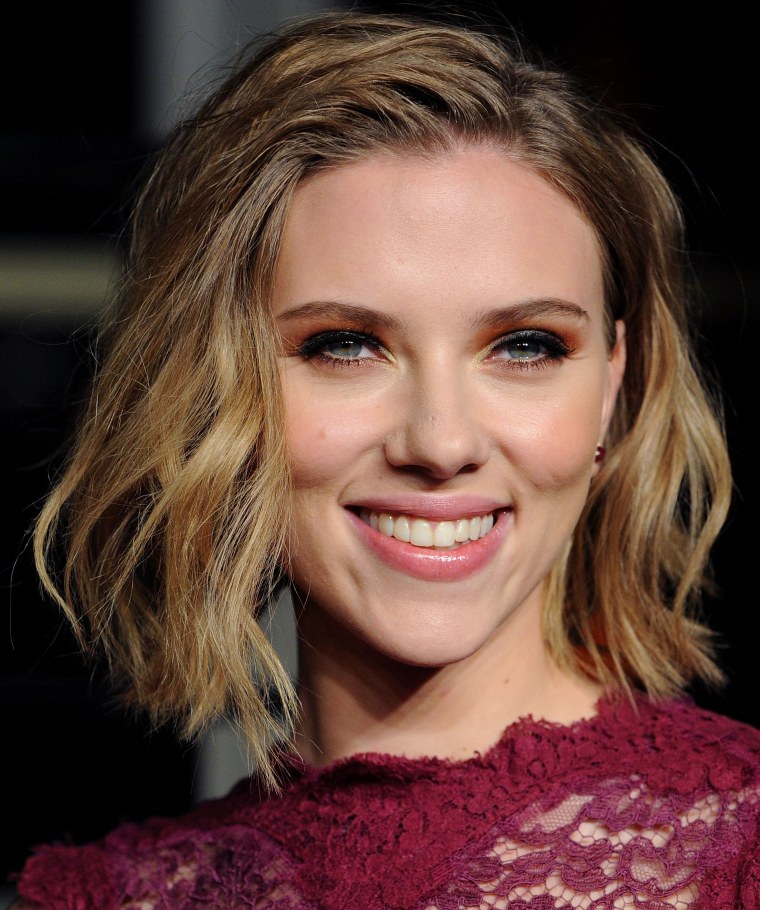 She's a constant source of hair inspiration!