No one could steal the show at Milan Fashion Week quite like J.Lo!
The "Hustlers" star made a surprise appearance at the end of the Spring 2020 Versace fashion show on Friday wearing an updated version of that famous green dress. Lopez, 50, looked just as good as she did wearing it at the Grammy Awards almost 20 years ago, causing plenty of people to do a double take and confirm that they didn't travel back in time to the year 2000.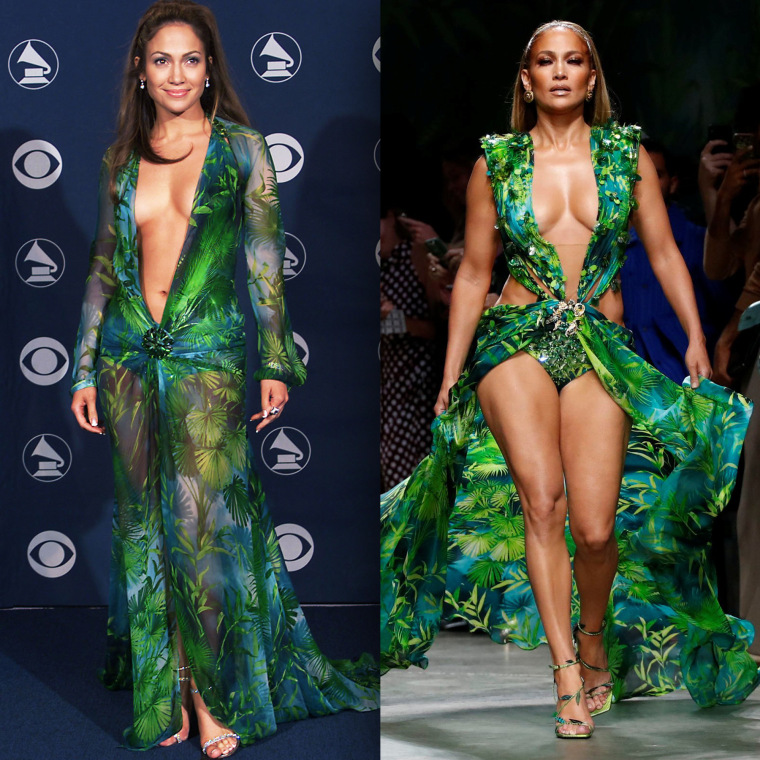 The actress strutted confidently down the runway, playing with the sides of the flowy dress to show off her toned legs. Her long locks were pulled halfway up (just like she did originally), drawing all attention to the barely there design at the front of the dress, which Lopez has previously said was made possible with a generous helping of double-stick tape.
While the 2020 collection dress is very similar to the version Lopez wore on the red carpet, the updated version is sleeveless, backless and has embellishments on top of the jungle print.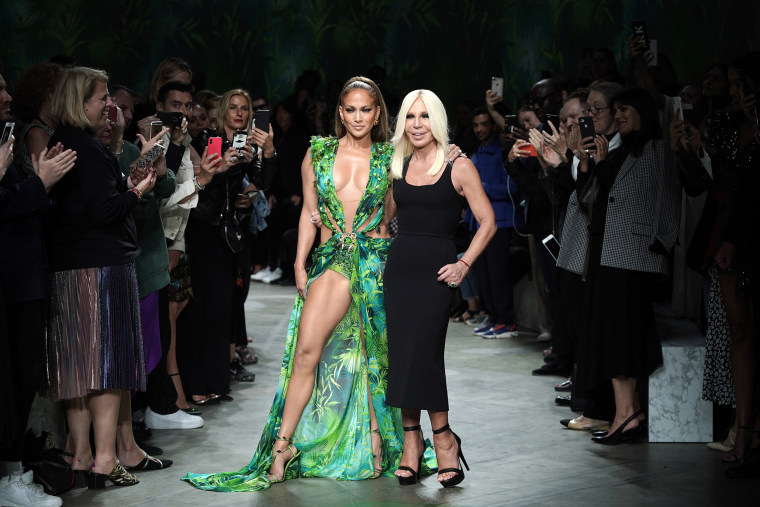 The surprise appearance prompted many people in the audience to stand up and pull out their smartphones to capture a video of what has quickly become the most-talked-about moment of Milan Fashion Week.
Laura Brown, editor-in-chief of InStyle, posted a video of Lopez on the runway, along with the caption, "You're welcome."
One fan summed up what just about everyone was feeling: "Literally dead," they wrote.
In a video last April looking back at some of her best fashion moments, Lopez shared that she almost didn't wear the green Versace dress to the Grammys, since her stylist said other people had already worn it on the red carpet.
After she tried it on, her manager, Benny Medina, urged her to wear it anyway. The rest is, of course, history.
"One dress can change the trajectory of how people dress for the next 10 years," Lopez said in the video. "It's a crazy impact that fashion can have and those fashion statements can have in solidifying a personality, a moment, a style, a movement, all of those things. It was a really exciting time."