Attaining Olympic-level skill takes years of hard work, dedication and pure talent. Looking like an Olympian, however, takes just a few hours.
After proving their ability on the ice or the slopes, athletes must tackle one final hurdle. It's what Team USA calls "team processing" or what every kid knows as a game of dress-up.
TODAY got a close, behind-the-scenes look at the U.S. Olympic wardrobe in Seoul, South Korea, where athletes — including Shaun White and Kelly Clark — dress to impress.
Checklist in hand, athletes complete the fitting with the same impressive determination as they practice in sport.
For the opening ceremony, athletes geared up in Ralph Lauren parkas and bomber jackets. The all-American brand amped up the tech with heating components embedded in an American flag design on every jacket. For non-Olympians, the coat costs more than $2,000.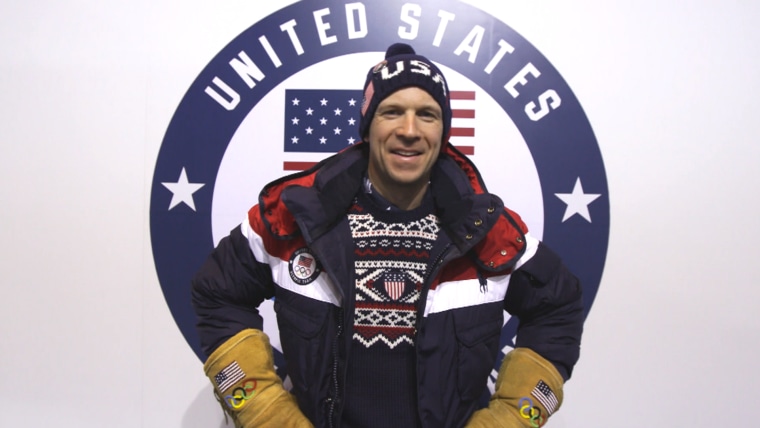 Other hot — while not necessarily heated — items included a vintage-inspired wool sweater in red, white and blue color-blocking, fringed suede gloves and, Alexa Knierim's favorite, the hoodie-footie pajamas.
"Okay so this is the hottest thing around right now, it is the team USA onesie," the figure skater told TODAY while she modeled the adorably cozy gear. "You can dance, you can go to the cafeteria in it, I can do whatever I want."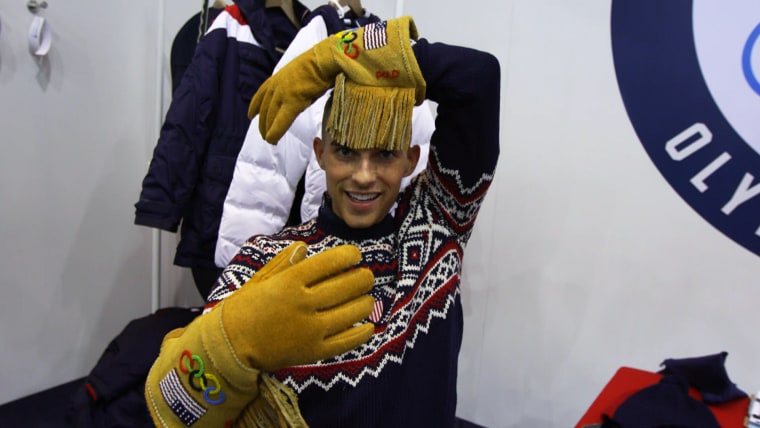 When it came time to shop for less practical items — like diamond-encrusted Olympic rings — teammates Kelly Clark and Maddie Mastro helped each other abandon their buyer's remorse.
"Is it worth it?" Mastro asked Clark, a seasoned Olympian with five rings of her own. "It's worth it," Clark answered definitively.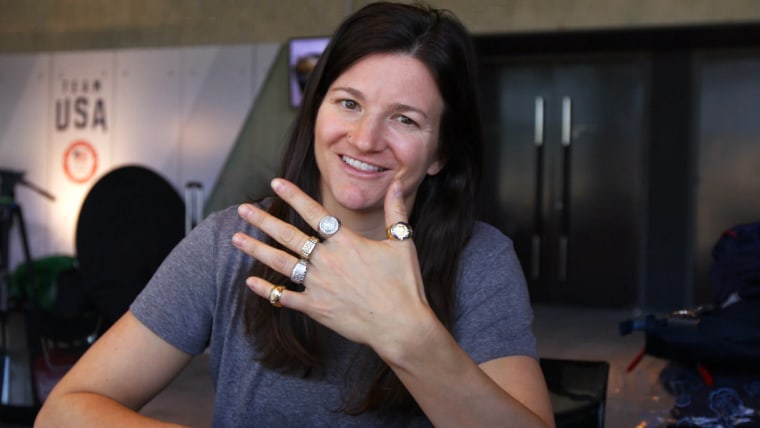 A few hours later, athletes left with two big bags filled with more than 50 pieces of clothing, all "processed" and finally ready for Pyeongchang.
Like the wrapping paper on a special gift, the Olympic gear makes the games all the more surreal for its dedicated athletes.
"It kinda hits you when you start putting on this stuff and looking in the mirror. Like, 'Oh my God, I'm actually here and doing it!'" half-pipe star Mastro told TODAY.