Nhi Ashburn was one of a dozen brides who lost their wedding gowns when a suburban New Orleans bridal shop abruptly shut down on Sept. 20. But by the end of the week, the Crescent City came to the rescue with open hearts — and closets.
When Ashburn heard that Linda Lee Bridal in Metairie, Louisiana, was closing, she ran to the shop hoping the dream gown she ordered in a size 0 months earlier was there.
It wasn't.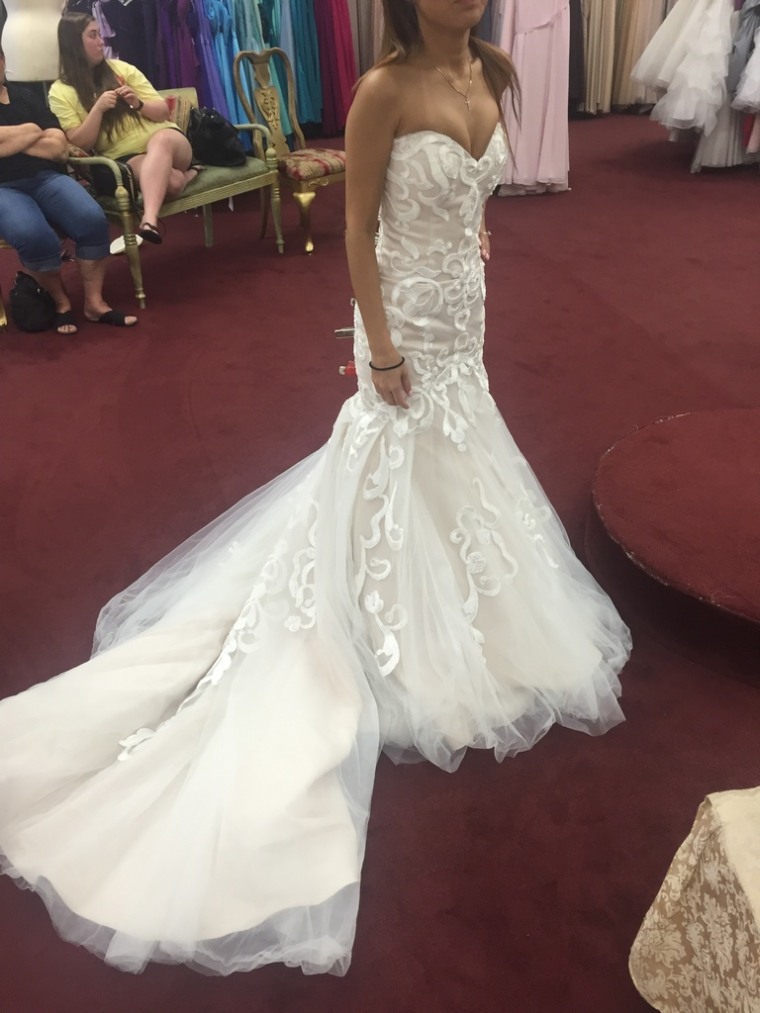 A worker who was still on-site found one in a size 12 and made her pay full price.
"I had no idea what I was going to do," Ashburn, 26, told TODAY.
But when Samantha Capone, a local wedding planner, heard about the nuptial nightmare, she knew she had to help.
RELATED: Radiant bride will be 11th in her family to wear 120-year-old heirloom wedding dress
She called up her two colleagues at Three Little Words and quickly organized a dress swap for that Sunday at New Orleans store Feet First Shoes.
Word quickly spread and soon more than 200 wedding dresses, veils, bridesmaid and flower girl dresses were donated for the event.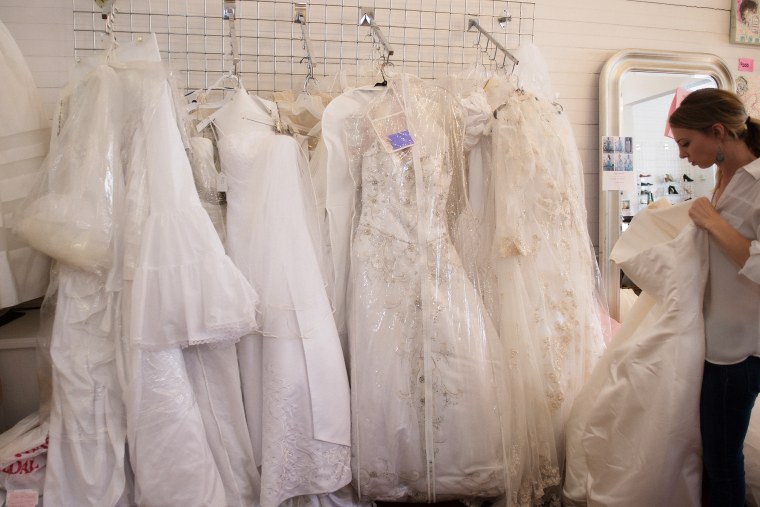 So many dresses, in fact, that they had to turn some away.
When Ashburn told Capone and the others behind the swap about getting her dream dress in a size 12 instead of a size 0, they took action. "The ladies were so kind and offered to alter it for me, which I know is no easy task," Ashburn said.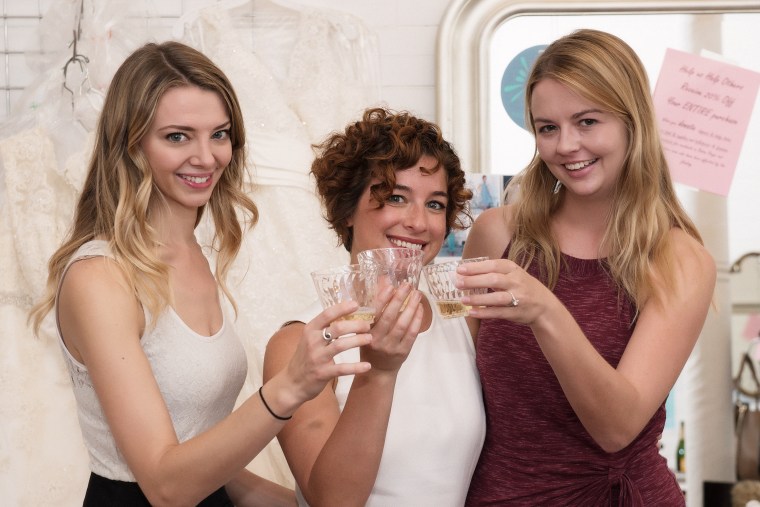 They also came to the rescue of Dianca Thompson, who not only lost her wedding dress, but also the 12 dresses her bridesmaids were planning to wear to her February wedding.
"Without this dress swap, I wouldn't have a dress to wear on my wedding day," Thompson, 39, said.
A local wine store even donated Champagne in an effort to give these stranded brides the full experience.
RELATED: 'Somebody cares': Donated wedding dresses become 'angel gowns' for babies who die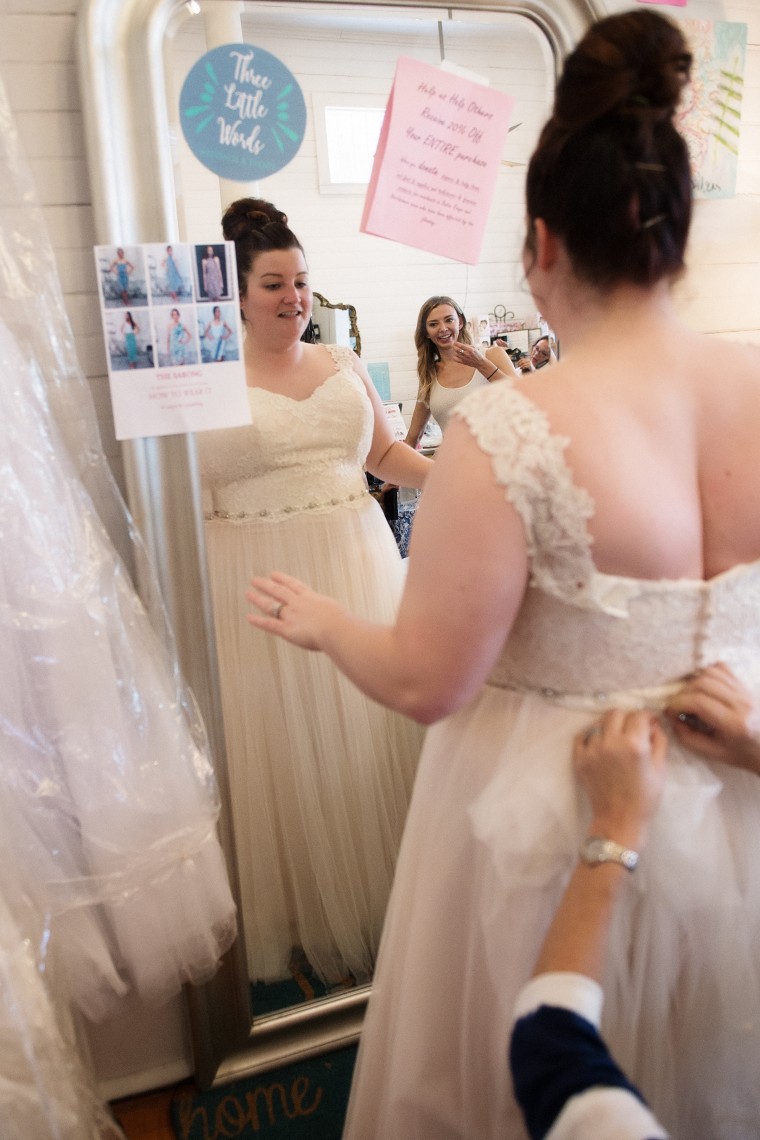 "I got hugs every time someone left," Capone said. "You'd think it would be really stressful and sad, but it was actually a loving environment."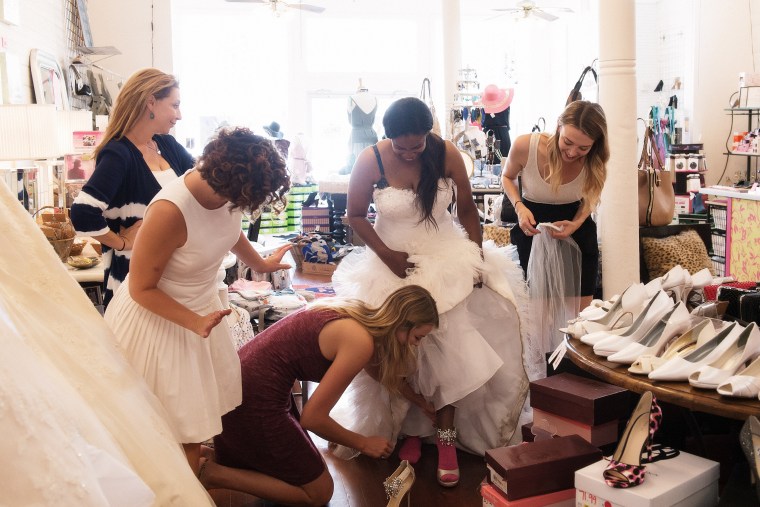 Ashburn couldn't agree more.
Her grandpa was recently diagnosed with cancer, she told TODAY, and might not make it to see her walk down the aisle in March.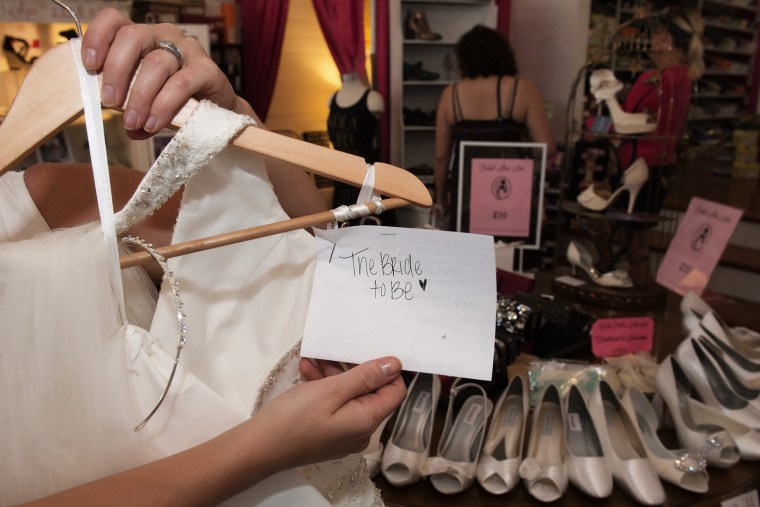 "Both my fiancé and I think it's important that he be there, so we were talking about moving the wedding up and then I found out I no longer had my dress," Ashburn said. "It was a lot at once."
"The dress swap saved my life."