This story is part of a TODAY series called "The Follow," where we investigate how one product is created from start to finish. We've gone inside the factories of LUSH, Peeps, Crayola and more.
When it comes to lip products, Burt's Bees has one of the most recognizable tubes out there — it's a cult-favorite product, and not only among beauty buffs.
So, TODAY Style was thrilled to get the chance to visit the company's factory and headquarters in North Carolina to find out exactly what goes into making its best-selling product: the beeswax lip balm.
Why beeswax?
"Beeswax plays a couple of roles in the balm," Matt King, associate director of international marketing for Burt's Bees, told TODAY Style. "One is that it's a breathable barrier. It allows your lip skin to both pull moisture from the air, but also retain moisture."
The wax also gives structure to the balm, helping encase the other ingredients, such as peppermint and sunflower oils.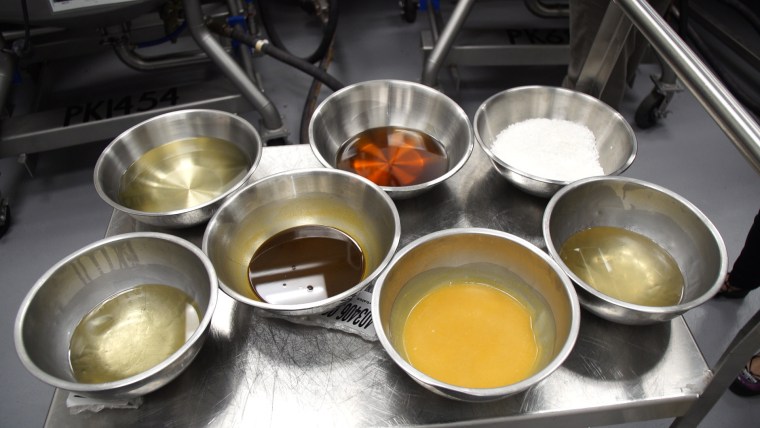 Burt's Bees sources most of its beeswax from Africa, where the company works with local beekeepers who use both modern and traditional methods to supply the wax.
Once the beeswax is sent to the U.S., it's purified and distilled into tiny, white pellets.
At the factory...
Those white pellets are gathered in silver mixing bowls (not unlike ones you might have in your kitchen!) along with the balm's other main ingredients: sunflower oil, peppermint oil, vitamin E, rosemary oil, coconut oil and lanolin.
The ingredients are mixed and melted in giant metal vats for a couple of hours before the mixture heads to the assembly line.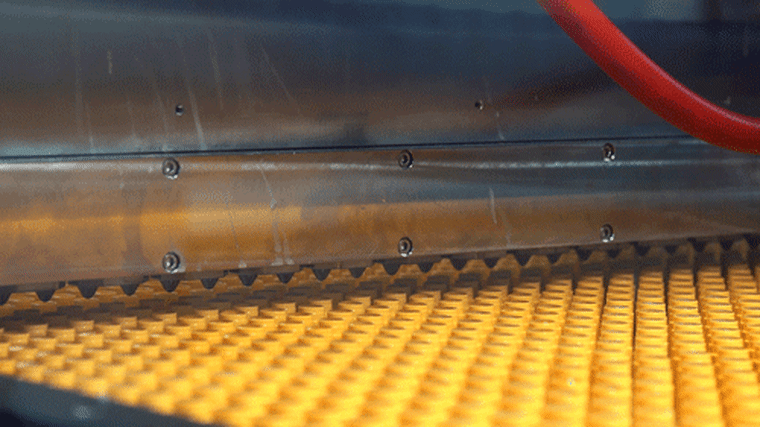 Meanwhile, yellow tubes are being sorted in the hopper so that they're all in line and facing the correct direction. When the mixture is ready, the machine drops a measured amount of it into each tube, 32 at a time.
The rows of tubes are then heated and cooled multiple times as they move along — that's what gives the balm a smooth finish.
Then comes the caps and labels. The machine detects tubes that aren't filled properly, or ones that somehow didn't get caps or whose labels are a bit off, and drops them into a reject bin. The rest are released into cardboard boxes at the end of the assembly line, taped up and eventually shipped to retailers.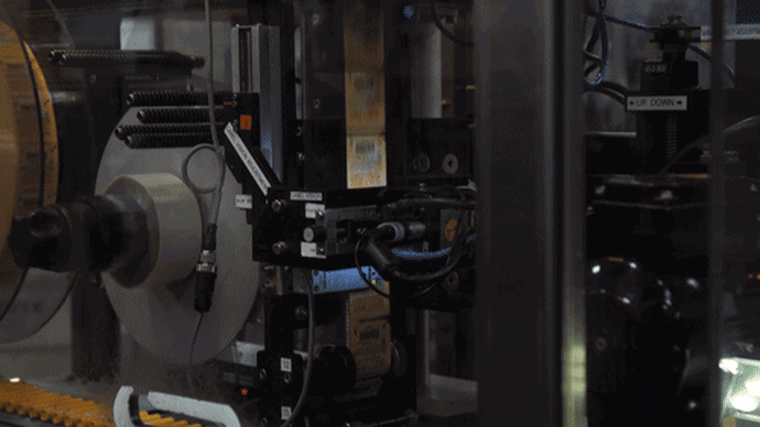 By the numbers
The assembly line at the factory looks like a giant kid's toy — and watching the tubes move along is mesmerizing. But we were surprised to learn just how quickly the process happens.
"It may not look like it's going very fast, but there are actually 500 lip balms per minute that are going through," King said.
About a half million lip balms are made every day. The company told TODAY it sells one every minute.
Now that's what we call a popular product!
Want to get your hands on one? They're $2 a tube on Amazon! They also come in fun flavors like Superfruit, Pomegranate and Tropical.
These items were hand-picked by our editorial team because we love them - and we hope you do, too. TODAY has affiliate relationships, so we may get a small share of the revenue from your purchases. Items are sold by the retailer, not by TODAY.