Hollywood magic is not all about the movies. Sometimes it's about turning an already fabulous Helen Mirren into a superstar ready to take on the red carpet.
On Instagram, the actress gave fans a behind-the-scenes look at her transformation for Sunday night's Oscars!
Here's what Mirren looked like naturally:
And here's what she looked like in her all-done-up glam look:
Now, we love the Oscar-winning actress no matter what she's wearing, but we have to admit she looked especially radiant on Oscar night.
Admittedly, a smile does help every face!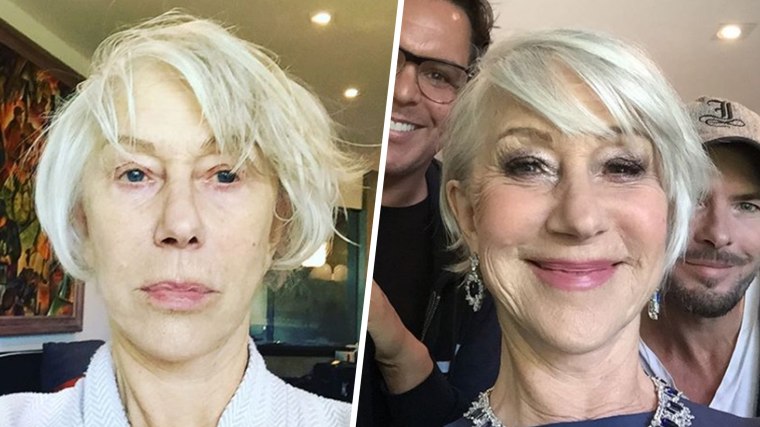 Mirren, 72, has been open about the importance of embracing the process of aging.
"You either die young or you get older," she told TODAY Style in February. "That's the reality ... You have to embrace it and allow it to happen. It's the natural rolling on of life. It happens to every single person on the planet. It's just a part of being a human being."
The actress is unafraid about showing us her natural beauty, and revealing how she has pros to make her look even more awesome from time to time.
It's like we always say: When we grow up, we want to be like Helen Mirren!
Follow Randee Dawn on Twitter.