The Oscars red carpet was filled with so many fabulous and eye-catching looks, but there were a few trends that ruled the night.
From stunning white gowns to beautifully embellished necklines, stars brought their A-game with these red hot looks.
Crisp white
It was all about head-to-toe white outfits on the red carpet. From Jane Fonda's long-sleeve gown to Laura Dern's classic column dress to Timothee Chalamet's suit, stars proved this is a trend that anyone and everyone can wear with style.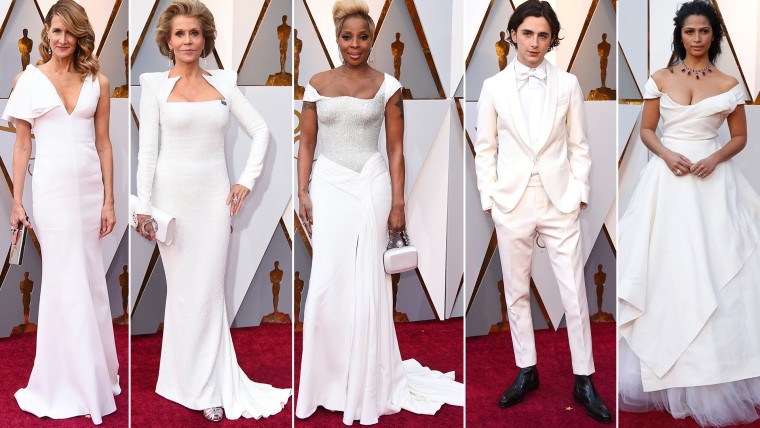 Beautiful bows
Bows are back! This classic, feminine detail was all over the red carpet. Nicole Kidman sported a dramatic bow on the waist of her gown while Emma Stone used it as a pop of color on her pantsuit.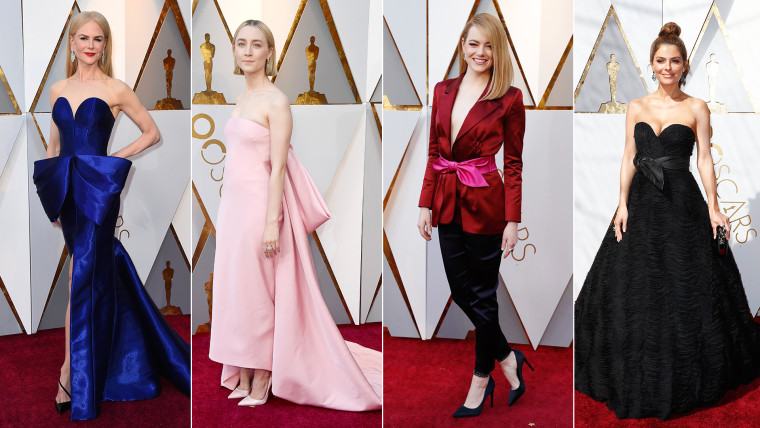 Fabulous flesh tone
Forget about bold colors; it was all about neutrals and nude tones at the Academy Awards. From ballgowns to tiered dresses, stars proved there are so many gorgeous ways to rock this trend. It's all about individual style.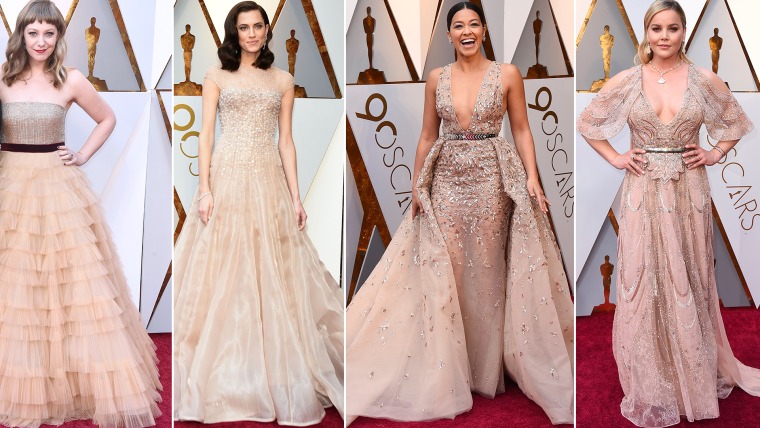 Gorgeous gold
Stars were practically glowing on the red carpet in shimmery gold numbers. Jennifer Lawrence stunned in a shiny strapless gown while Lupita Nyong'o went for a one-shoulder dress with a thigh-high slit.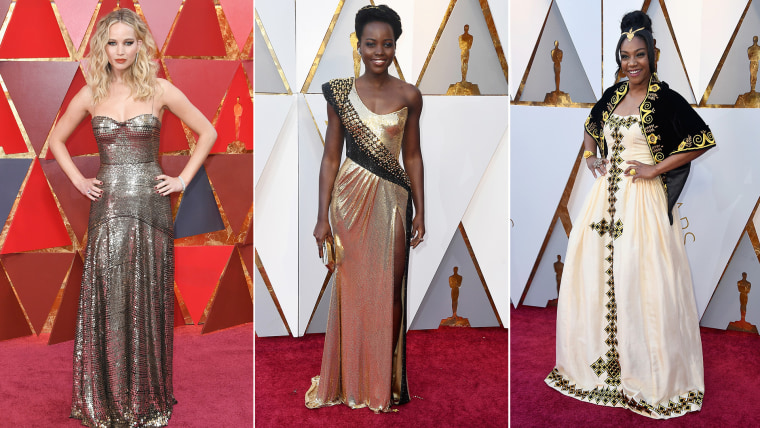 Stunning necklines
There's no need to wear a glitzy necklace when your gown already has a sparkly neckline. Margot Robbie and Salma Hayek both stunned in bedazzled necklines.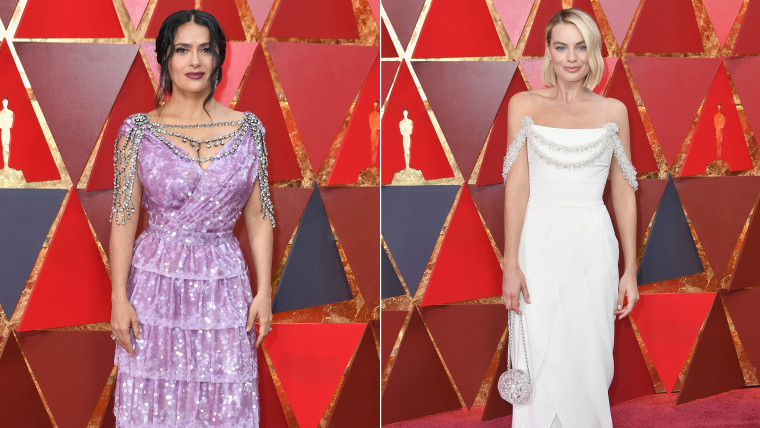 Trendy velvet
Velvet is one of the hottest trends of the moment and these actors were quick to jump on the bandwagon with their tuxedos. From a bold copper color on Daniel Kuluuya to Armie Hammer's burgundy tuxedo, velvet is a red carpet winner.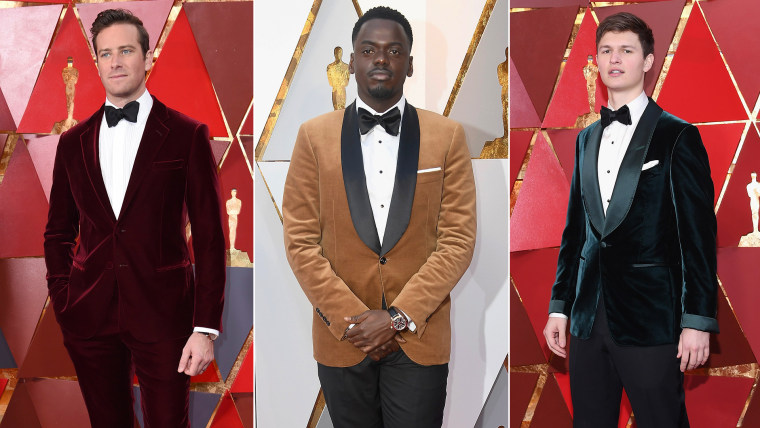 Sky-high bodices
While plunging necklines are still a popular trend, high necklines were also a big winner. From Sandra Bullock to Jennifer Garner to Emily Blunt, these stars proved that there are so many fabulous ways to wear a high neckline.