While fans may never get that "Friends" revival reunion they've been clamoring for, they can now reenact one beloved scene from the classic sitcom in their very own homes.
Well, that is, if they're willing to spend some big bucks.
Behold the new "layered oversized parka" from label Balenciaga, which — intentionally or not — seems to channel a truly epic Joey Tribbiani moment from the series' third season.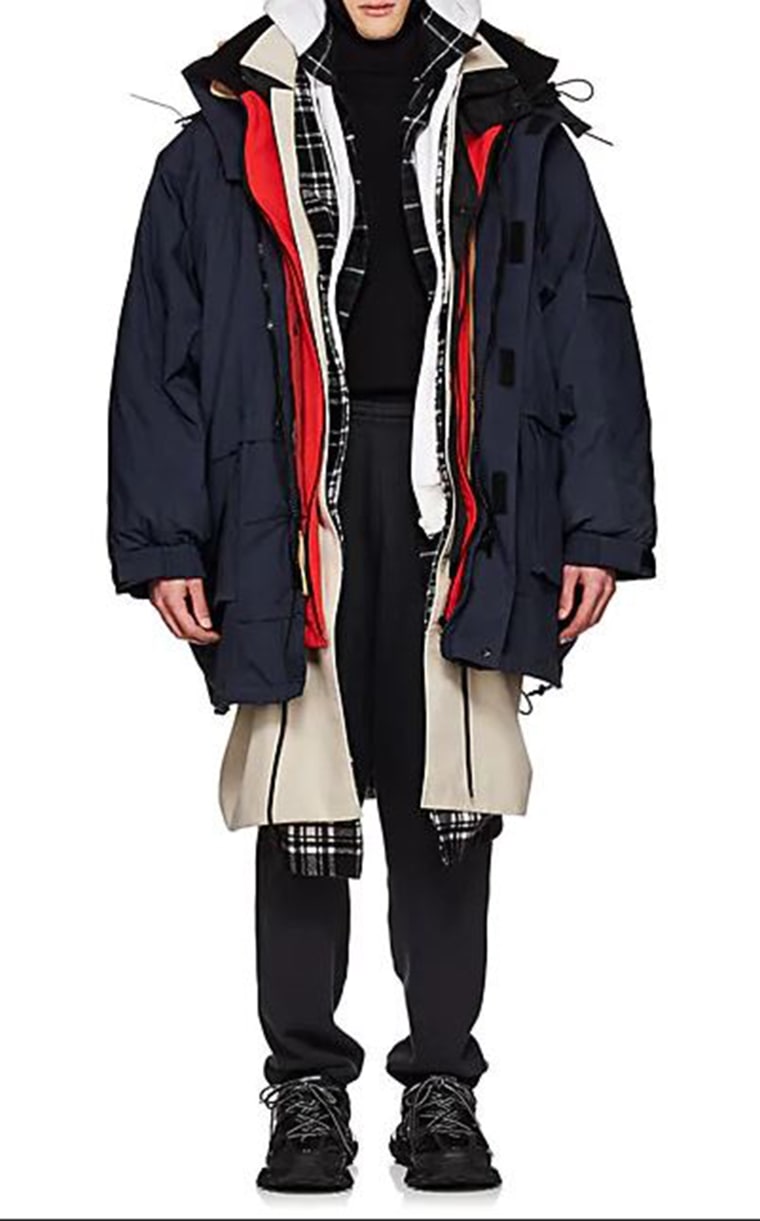 Yes, the aspirational fashion house has created the retail equivalent of that time Joey (Matt LeBlanc) wreaked wardrobe revenge on Chandler (Matthew Perry) by wearing all of Chandler's clothes — at once.
While "going commando."
"Look at me! I'm Chandler! Could I be wearing any more clothes?" Joey asked rhetorically.
But if you want to ask that same question while comically sporting that Balenciaga layered (and layered and layered) look, get ready to break the bank.
It's currently available for pre-order at Barneys for the tidy sum of $9,000.
When discussing the cost on TODAY Thursday morning, Al Roker had one remark: "What?!"
But Carson Daly joked that, "If you consider it's basically five coats in one, maybe it's not such a bad deal after all."
And, according to Barneys, it's fully lined, too.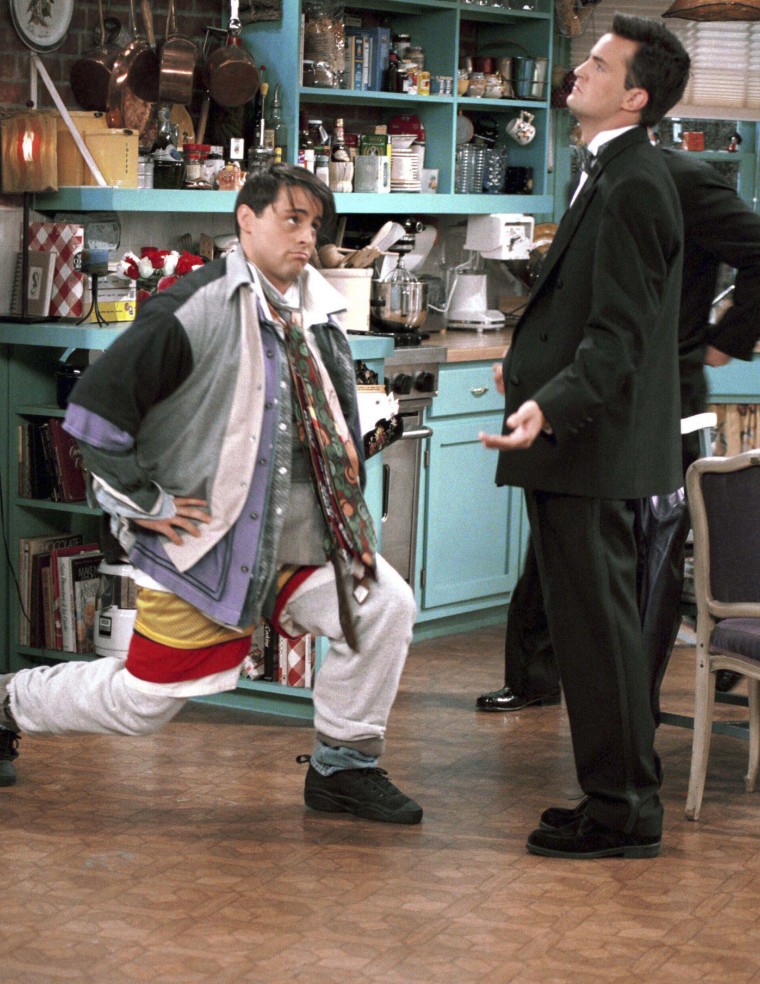 Still, even if that price tag causes some pain, rest assured it's nothing compared to the pain actor LeBlanc felt after filming that famous episode, known as "The One Where No One's Ready."
As he confessed to late-night host Jimmy Kimmel last year, another scene in his character's feud with Chandler involved racing to get to a comfy chair before his pal.
"Somehow I ended up completely upside down," LeBlanc explained. "I was going to land on my head between the table and the chair, so I put my arm up to break my fall and exploded my shoulder."
In subsequent episodes, he ditched the extra clothes but could be seen sporting a sling to support his dislocated joint.