Blue Steel is back!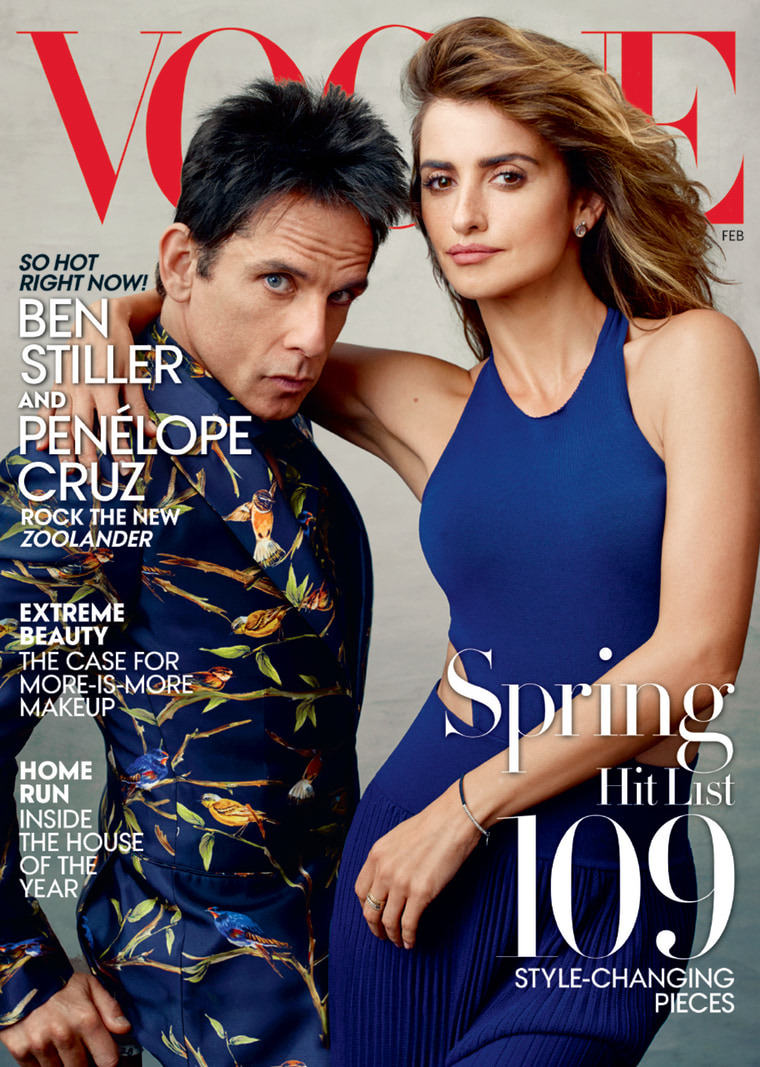 "Zoolander 2" hits theaters next month, and Vogue celebrated the much-anticipated sequel by devoting its February cover to two of the comedy's stars: Ben Stiller and Penelope Cruz.
A brooding Stiller sports a colorful Dolce & Gabbana look, while Cruz wears a royal blue Ralph Lauren Collection dress.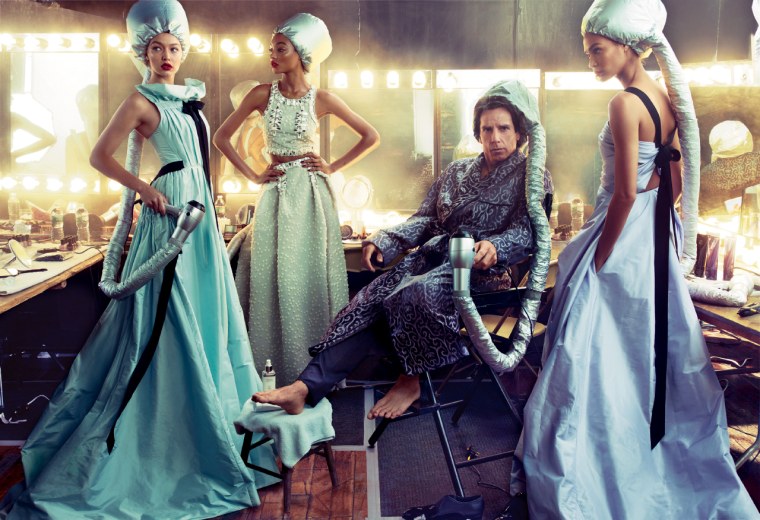 Stiller opened up to the magazine about the origin of Blue Steel, his hilariously pouty pose from the first film.
"That look came out of me in the mirror at home, when I brush my hair or whatever," the actor said. "I guess with the selfie culture, it's just a natural extension. Did I have any idea that it would live on? No."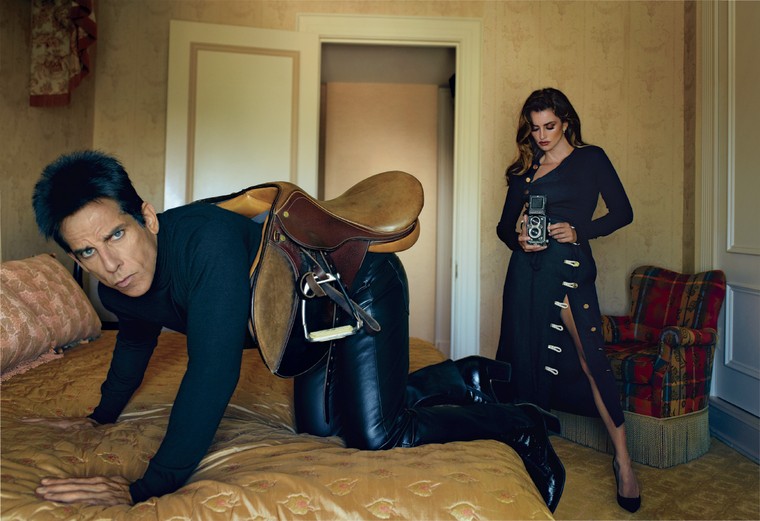 Cruz said Stiller's dual role directing the movie while also playing the zany character made for plenty of on-set laughs.
"He'd talk to me really seriously, dressed in these absurd outfits, and that hair," she said. "I couldn't stop laughing in his face."
RELATED: 'Zoolander 2' trailer features Justin Bieber, Penelope Cruz: Get a first look
Stiller and co-star Owen Wilson first generated buzz for "Zoolander 2" when they strutted the Valentino runway in character at Paris Fashion Week last March, which Wilson said elicited "the best reaction you could have imagined."
It's been 15 years since the original "Zoolander," and Stiller noted just how unusual the project was.
"Would a studio make Zoolander 1 today?" he asked. "It's hard to know. It's a quirky, weird movie."
"Zoolander 2" is set for release Feb. 12 — watch the full trailer below.