Catherine, Duchess of Cambridge, has been rocking one gorgeous look after another in Pakistan.
The former Kate Middleton just began a five-day royal tour of the country with Prince William, and so far, she has been choosing outfits in rich, vibrant colors.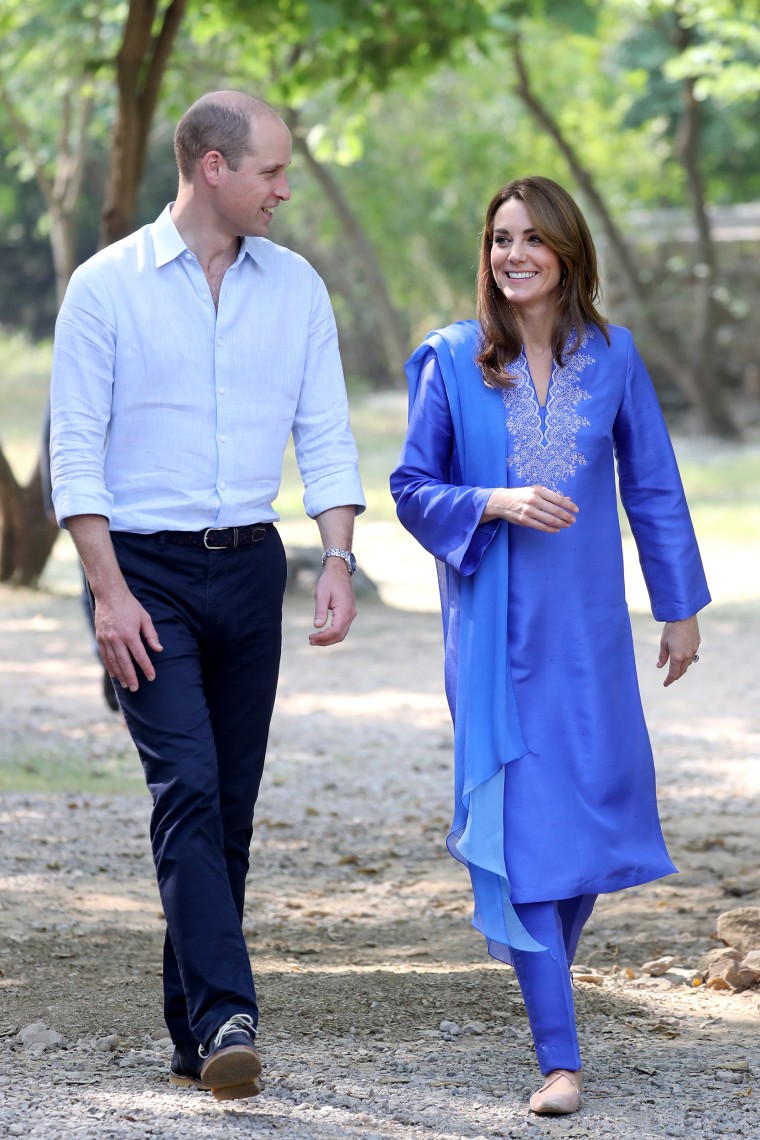 In a respectful nod to style norms in the region, she recently wore a bright blue shalwar kameez, a traditional ensemble that includes a tunic layered over coordinating leggings or pants.
She accessorized with tan flats, drop earrings and her signature blowout.
The elegant, loose-fitting ensemble looked like a comfortable choice for their visit to the Margalla Hills National Park in Islamabad, Pakistan's capital.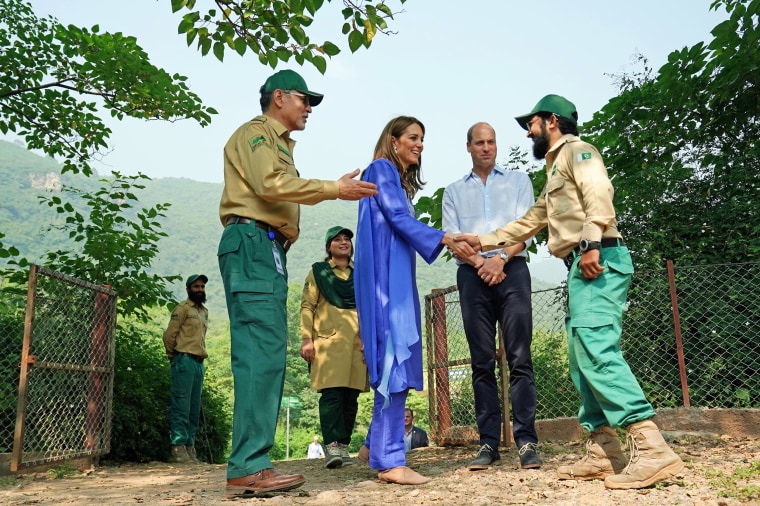 Her shalwar kameez included beautiful, intricate embroidery along the neckline, echoing a similar tunic that Princess Diana once wore during a visit to Pakistan.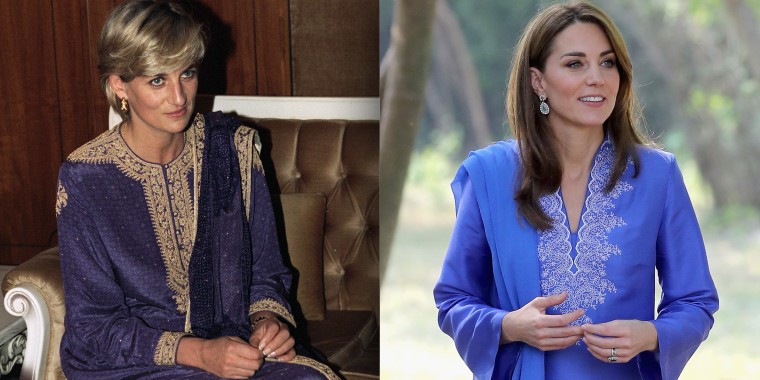 Later that day, the duchess changed into another vibrant look, this time in bright green. She wore a more structured tunic over white pants as she met the president of Pakistan, Arif Alvi, in the presidential palace in Islamabad.
The button-down tunic looked similar to one of her go-to styles over the years, the long-sleeved coatdress. She completed the look with a traditional long scarf.
Once again, her look reminded some royal style fans of an outfit Diana wore in Pakistan.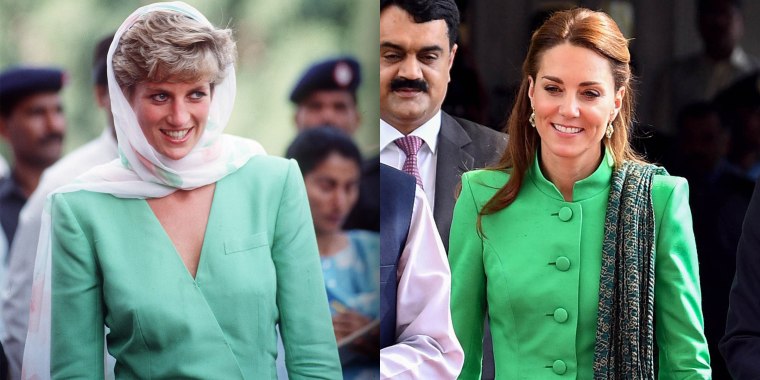 The duchess is known to pay subtle tribute to her late mother-in-law with her fashion choices, and her latest looks may be just that.
Later that evening, she changed into a glittering emerald dress for a formal reception hosted by the British High Commissioner. William was also dressed to the nines in a navy blue sherwani, a traditional garment worn by men in the region.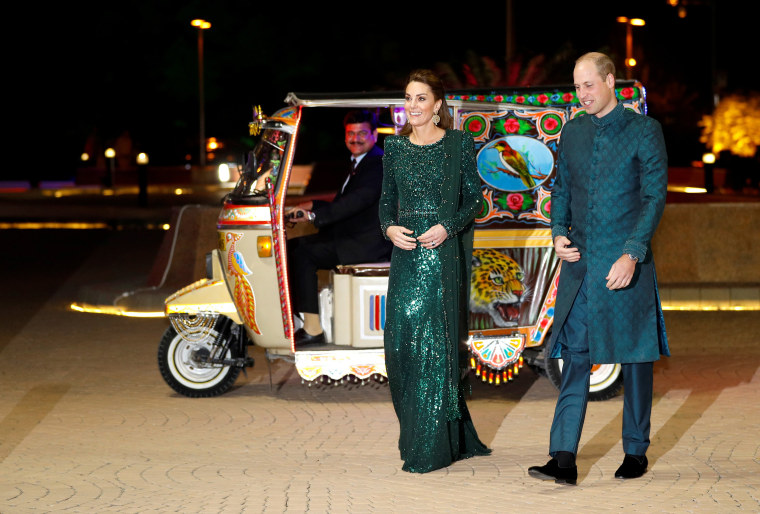 Best of all, the royal couple arrived to the event in an elaborately painted rickshaw.
So far, the duchess seems to be favoring gorgeous blue and green shades during her Pakistan trip. On her first night in the country, she sported a flowing, aqua shalwar kameez.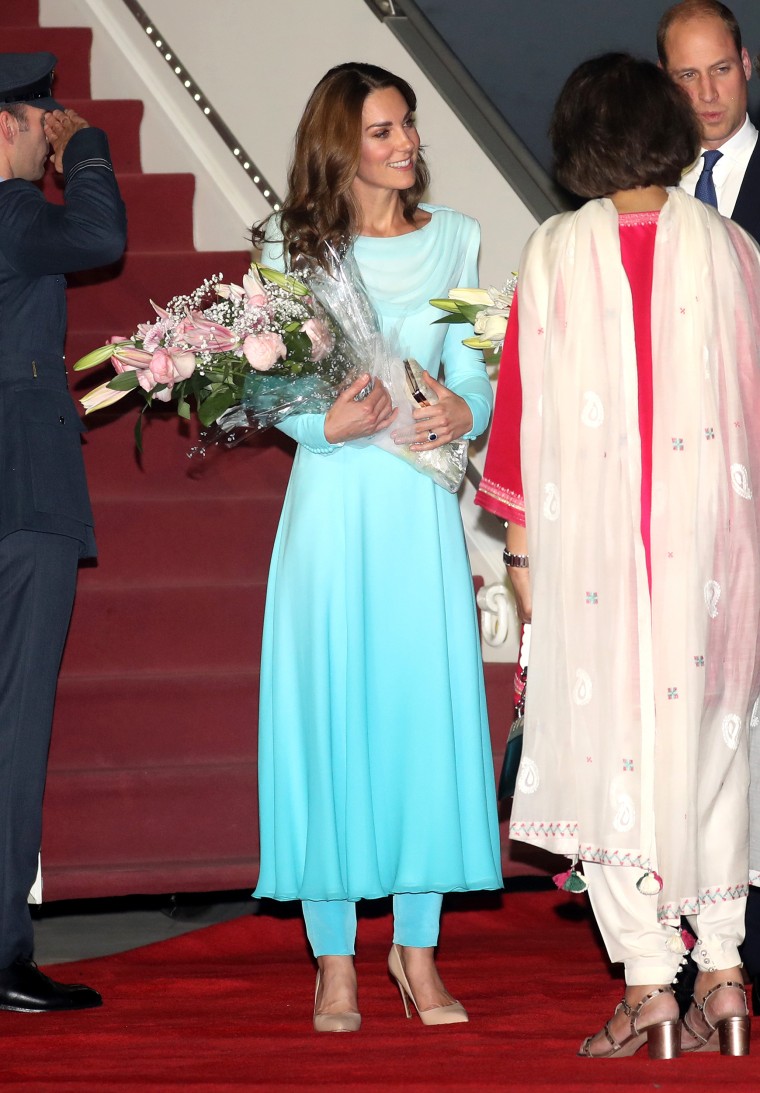 That outfit was custom designed for her by Catherine Walker, who was also a favorite designer of Diana.
With a few more days to go in Pakistan, the duchess will no doubt show off even more beautiful looks inspired by the traditional styles of the country.