These lucky ladies got absolutely gorgeous Ambush Makeovers on Thursday!
Since the Fourth Hour is being filmed in Megyn Kelly TODAY's studio this week, Louis Licari and TODAY Style Squad's Jill Martin were able to forgo the plaza for NBC's Peacock Lounge. The found two ladies who were crossing their fingers for Ambush Makeovers — and boy did the Ambush team deliver!
Joan Crifasi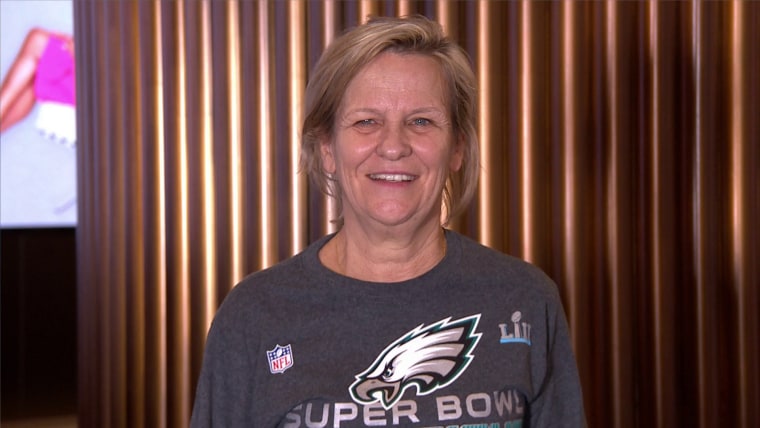 First up was 64-year-old Joan Crifasi, who lives in Wilmington, Delaware. She records the show every week and wanted to see it live for her upcoming birthday.
"I'm ready," exclaimed Crifasi. "I've been waiting a long time!"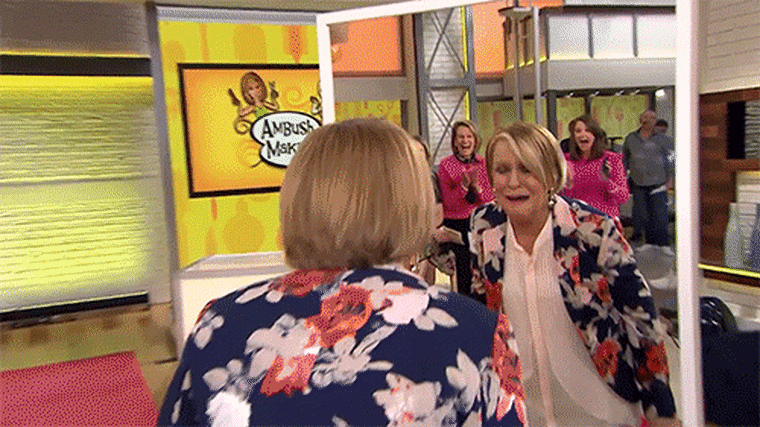 Crifasi came to the show with her sister and two nieces, who were thrilled with her new look!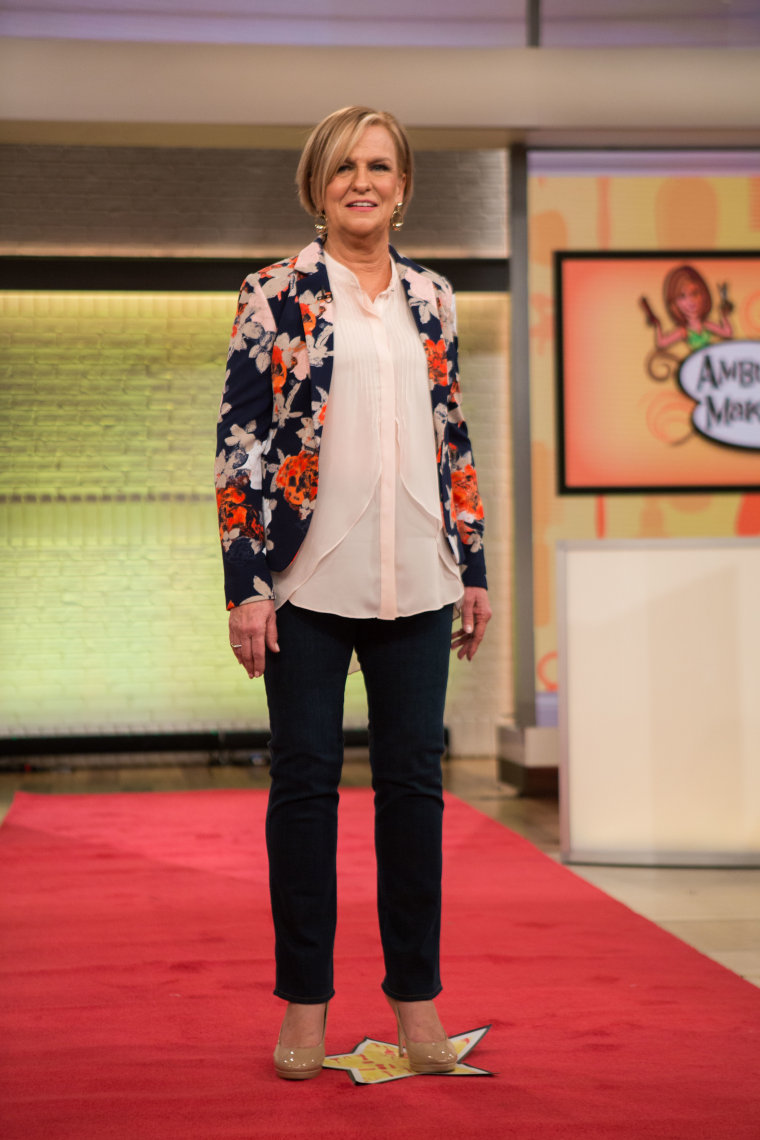 Licari deepened the highlights in the back of Crifasi's hair and told her she could "walk Fifth Avenue and own it." Jill Martin decked her out in a Tahari ASL blazer and top, along with James Jeans.
Shop a similar look:
Veronica Durr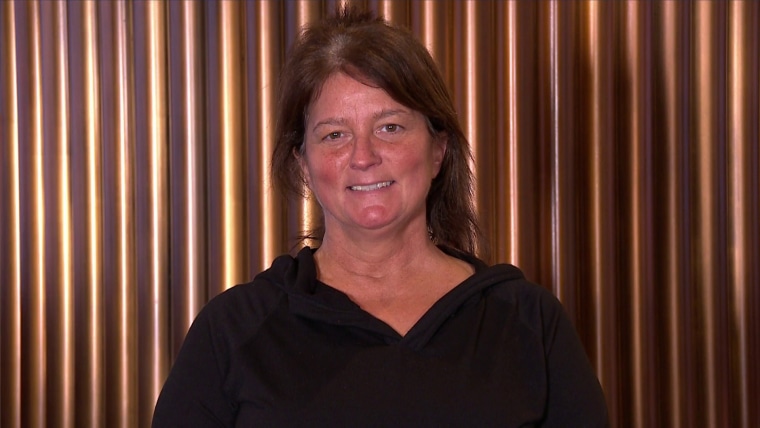 Veronica Durr is 52 years old and hails from Long Island, New York.
She came to the plaza with a sign that read, "Light up my life with an Ambush Makeover!" And that's just what Louis Licari and Jill Martin did.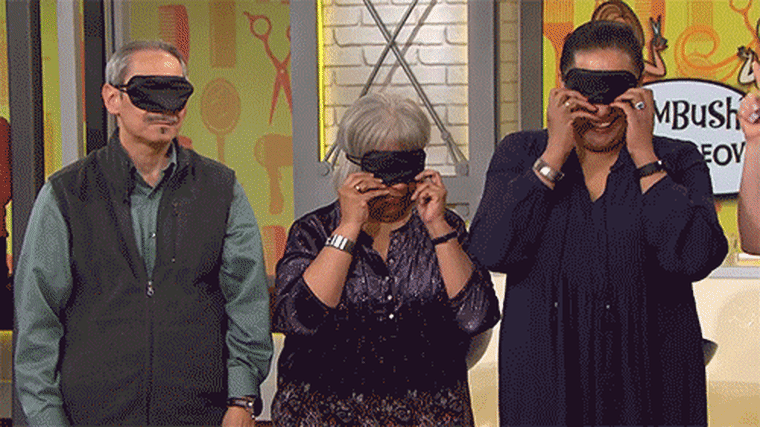 Durr came to the plaza with three of her friends, and they were so excited when they saw her gorgeous results!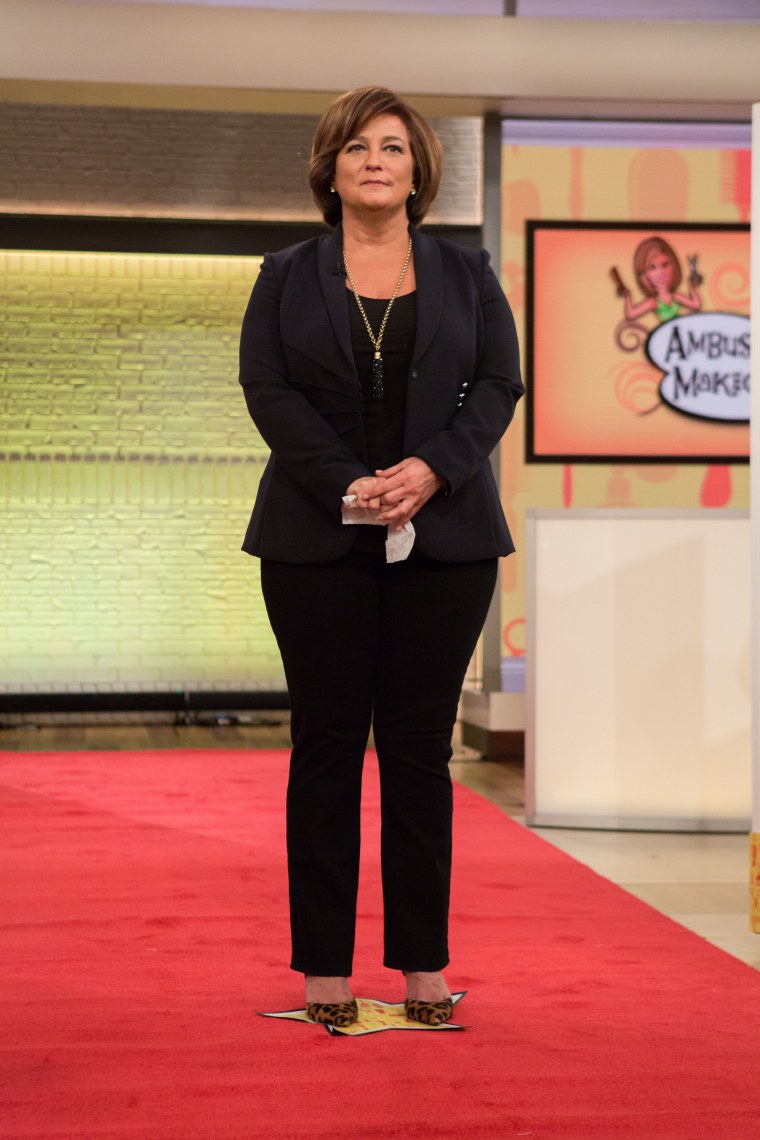 Licari shortened her hair and softened it by adding different tone-on-tone colors. Martin outfitted Durr in a Tahari ASL blazer and top, as well as NYDJ jeans.
Shop a similar look: