This just in: Savannah Guthrie has pink hair, and we're obsessed!
After her TODAY co-hosting duties ended on Thursday, she took to Instagram to debut some bright pink streaks in honor of her new children's book, "Princesses Wear Pants" (available now on Amazon).
Her Instagram followers were quick to share two big thumbs up in reaction to her 'do.
"I love this! Thanks for reminding me that I can be a strong, smart, and professional female, but also still be FUN, independent, and unique!!!!" wrote @beans_eye_view.
"OMG!! That's it!!!! I've wanted pink highlights forEVER!! You look fabulous. I'm doing it," posted @xtinaphieandji.
TODAY Style is equally on board. To top it off, we love how Savannah matched her hair with a swipe of bright pink lipstick — and several Instagram followers agree.
"Pretty pink hair & lips! Just like a Princess ??!!! Love you, Savannah!!" commented @queensparkle1.
Does pink hair seem like too much of a commitment for you? Savannah shared that her look is just temporary. And, as a lot of Savannah's followers mentioned, it's a great way to show support as we head into Breast Cancer Awareness month in October. She used IGK's Girls Club Spray, (also a favorite of celebrity hairstylist Sarah Potempa) to try out the color.
IGK Girls Club Color Spray, $29, Sephora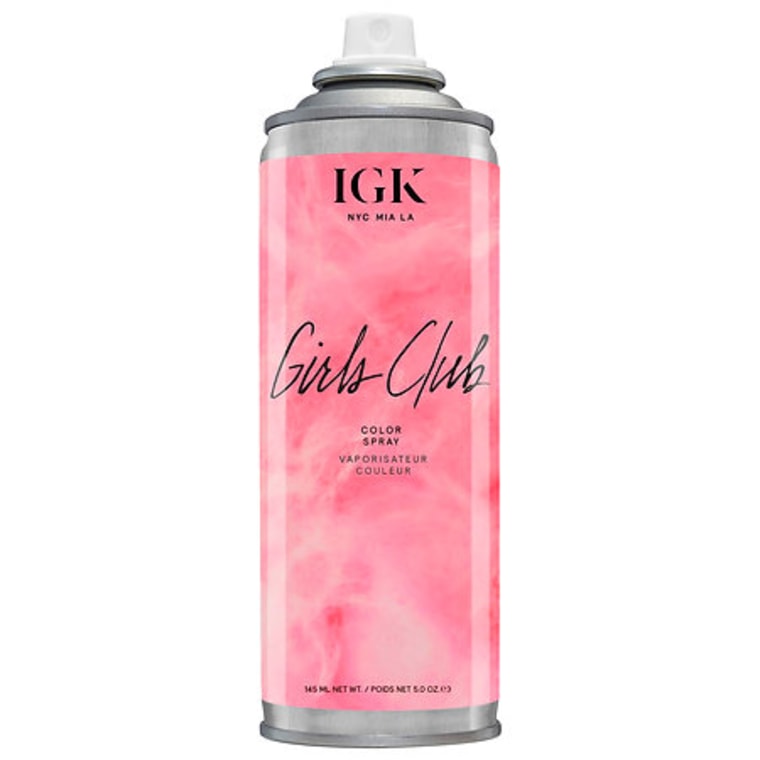 The buildable, temporary spray allows you control the level of saturation you want. You can get a soft look, like Savannah's, by spraying lightly or build to a brighter, bolder look. If you spray too much, simply run a brush through your locks for a softer effect. When you're ready to go back to your natural color, simply wash it out.
Here are other options you can try as well!
Beyond the Zone Air Head Pink Temporary Hair Color Spray, $6, Sally Beauty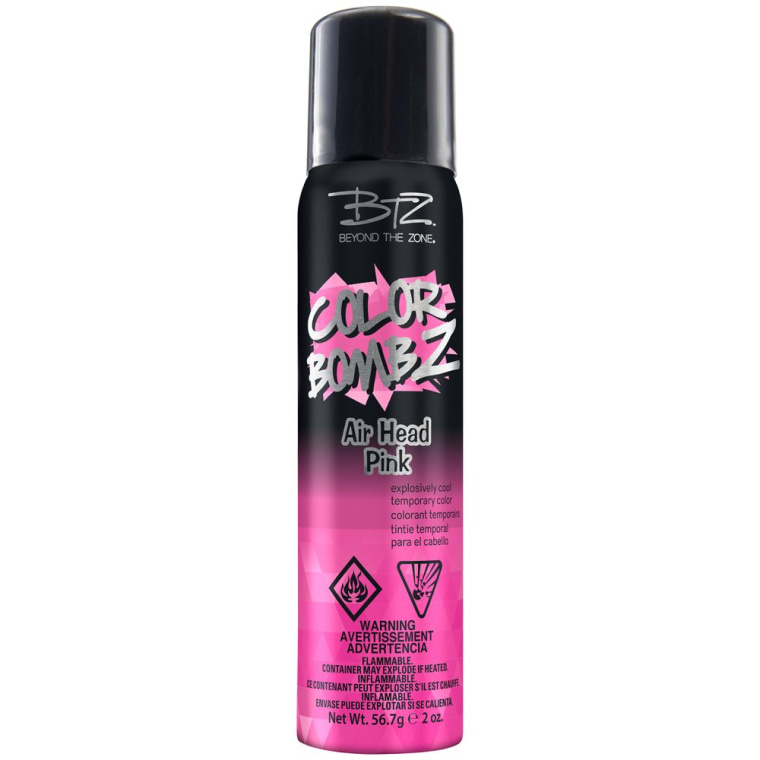 Joico InstaTint Hot Pink Temporary Color Shimmer Spray, $10, Loxa Beauty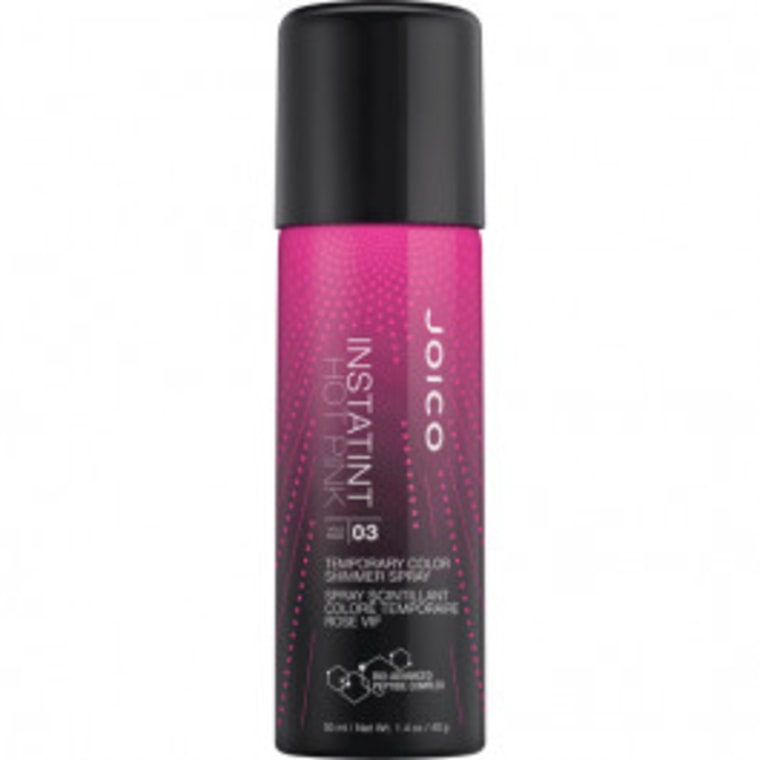 Splat Hair Chalk Pink, $4, Jet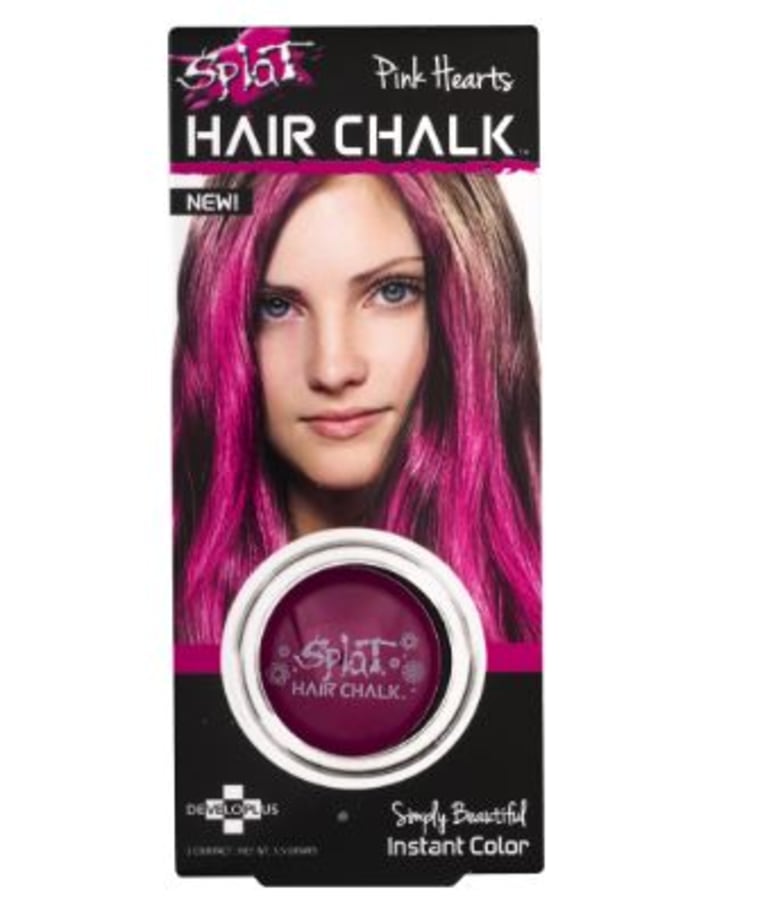 OK, we've officially been convinced to give the pink hair trend a try. Thanks for the inspiration, Savannah!
TODAY has affiliate relationships with some of the merchants linked to in this story, so we may get a small share of the revenue from your purchases. Items are sold by the retailer, not by TODAY. All prices are subject to change and items could sell out based on the merchant's inventory.