For Savannah Guthrie, feeling good about her appearance has been a "lifelong struggle."
The TODAY co-anchor opened up about her journey toward self-acceptance in a recent interview with Health magazine.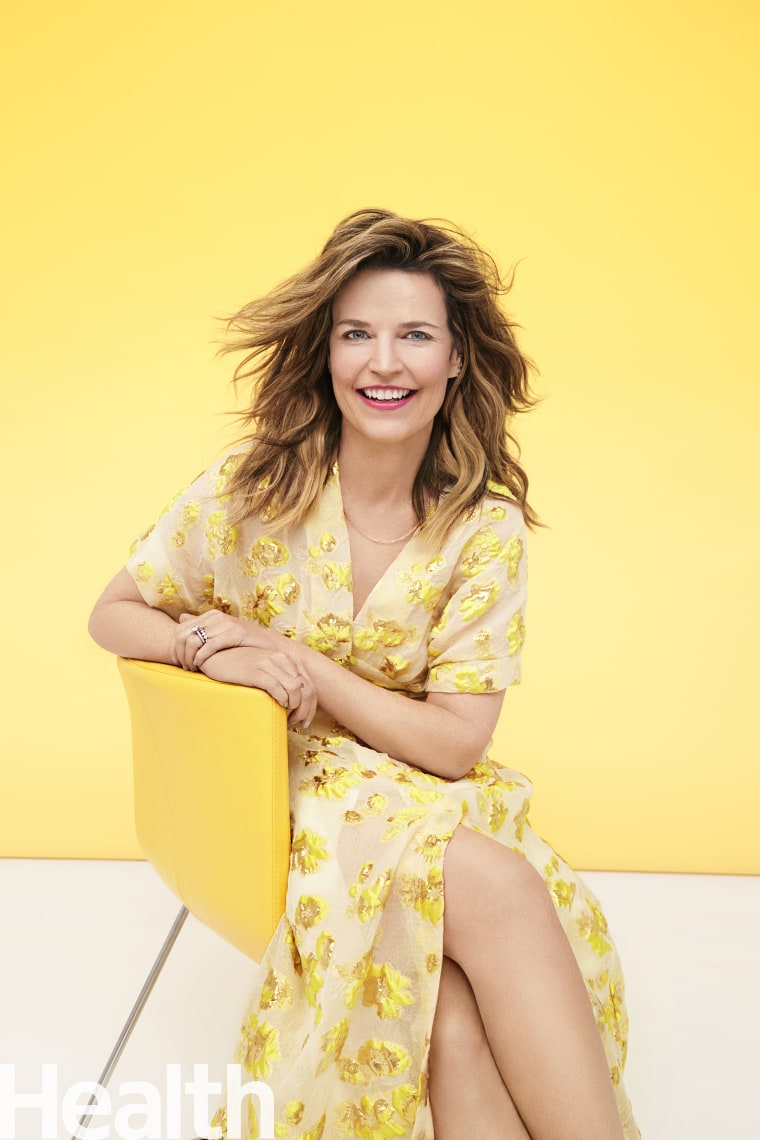 "I've never once felt good about how I looked on the outside," she said. "I think all of us women spend so much time not feeling like we measure up. And what a waste of energy. I'm not there yet, but that's my goal."
Savannah, the May cover star of Health, said her daughter Vale, 4, has inspired her to be kinder to herself when she looks in the mirror.
"A lot of us have that mental dialogue where we look in the mirror and we're like, 'Ugh.' And that's just not healthy," Savannah said. "I really think about it with my daughter, because I just don't want to pass that on to her. It holds us back from joy."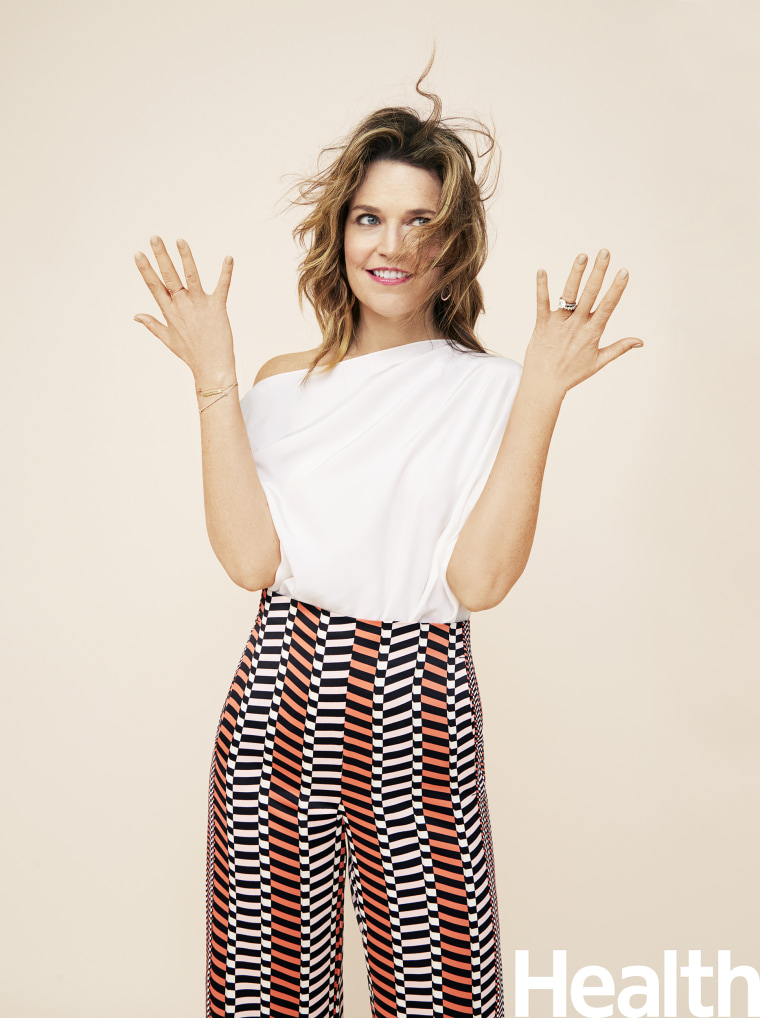 Savannah looked stunning (as always) in her photos for Health. She switched up her usual hairstyle a bit, rocking long, tousled waves with warm highlights.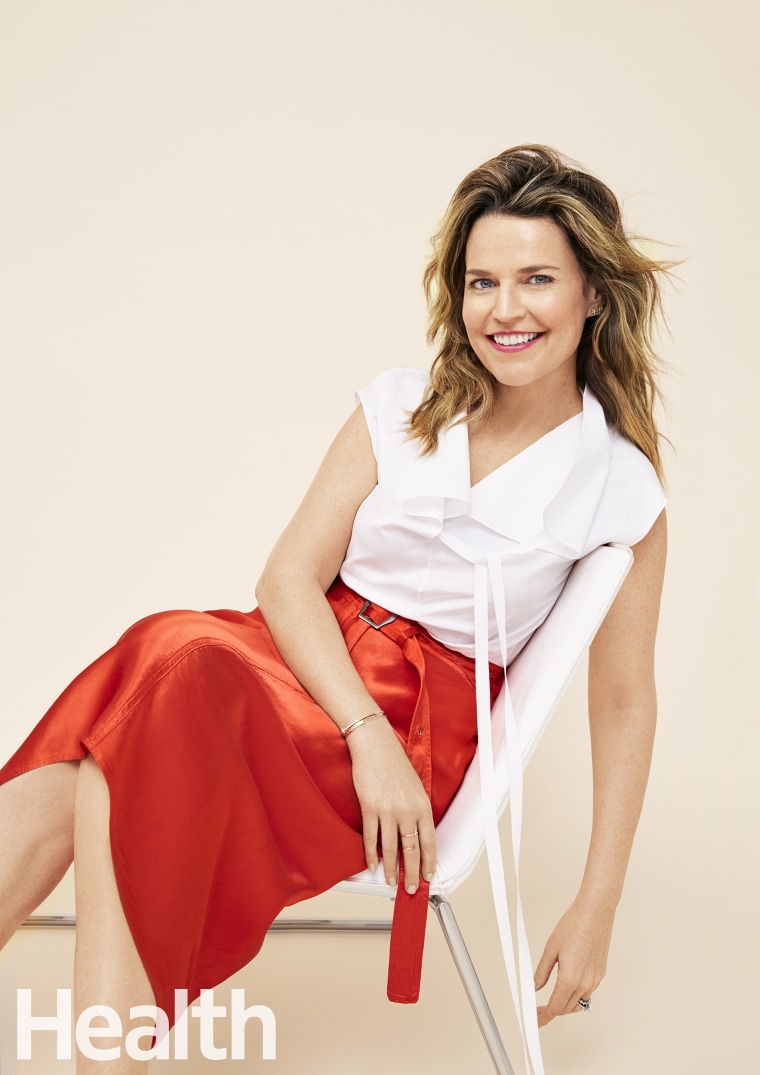 And we're kind of obsessed with her bright, colorful outfits, like this floral dress that's perfect for spring.
Of course, Savannah has always had a flawless, fearless sense of style, from all the chic looks she rocks on air (like platform sneakers), to her edgy ear piercings (she has seven now!).
Savannah's latest looks are so fun and cheerful, and they reflect her joyful approach to her own appearance.
"We should be happy and proud of our bodies, and proud to be 47 years old and still kickin'! That's great!"
Just another reason why Savannah is an inspiration!