Actress Sarah Michelle Gellar is saying bye-bye to blond!
A recent trip to the salon left the 38-year-old bidding farewell to her signature golden locks. On Friday, the star took to Instagram to share that she had moved over to the dark side (yet again).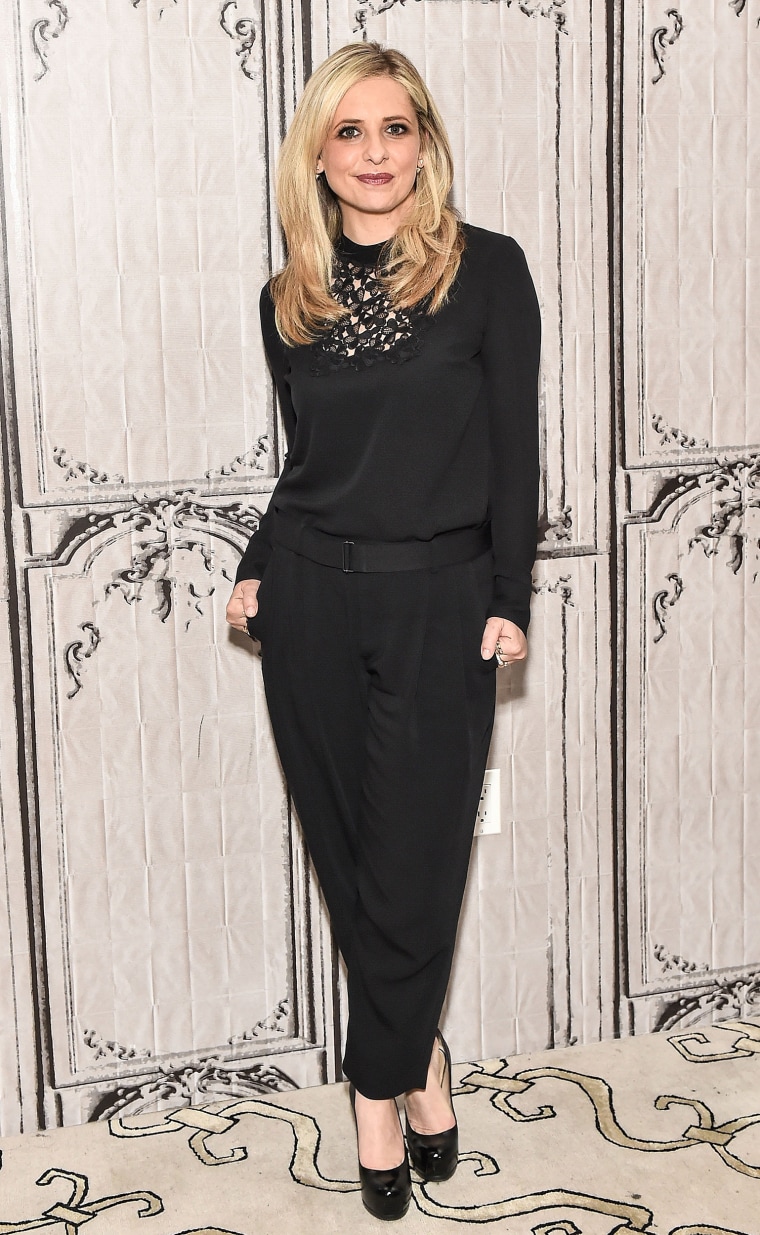 In a photo captioned "What is happenning????" Gellar hinted that she had made a major hair switch as she showed a peek of rich, chocolate-colored tresses.
RELATED: Kendall Jenner and Gigi Hadid walk Paris runway — with each other's hair color
However, it wasn't until later that she revealed her finished new look with a photo captioned: "#brownhairdontcare (actually kind of love it!!) thank you everyone @andylecomptesalon."
While Gellar has sported blond hair since her days as Buffy Summers in "Buffy the Vampire," she's no stranger to being a brunette. In fact, brunette is her natural hair color, and she's rocked the darker hue at different points in her career.
RELATED: Sarah Michelle Gellar reveals her No. 1 rule for busy moms
With news that Gellar is set to star in the television remake of the hit movie "Cruel Intentions," it's no surprise that she made the switch back to her darker roots to match the look of character Kathryn Merteuil, the film's manipulative vixen.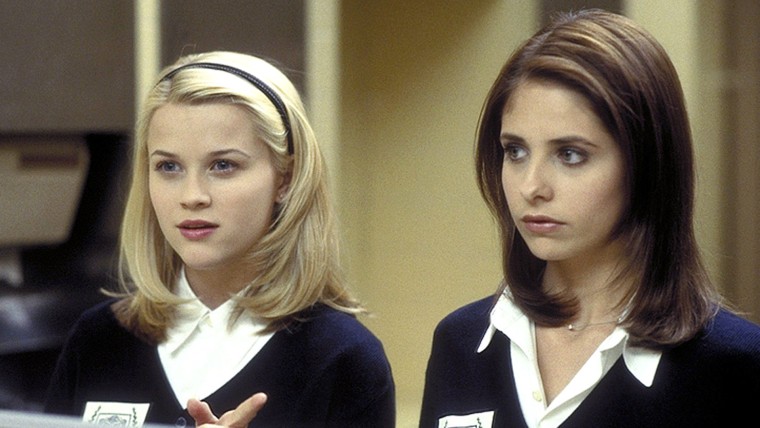 RELATED: Kate Levering will play Reese Witherspoon's 'Cruel Intentions' character in NBC reboot
And it seems Gellar is wasting no time getting back into character. Just a day after her hair color transformation, she shared an Instagram photo of the script for the new series.
And while we love Gellar's signature sunny 'do, we have to say she more than rocks the brunette look. Interested in going dark? TODAY asked hair colorist Ryan Pearl, who works at New York's Cutler salon, about what goes into making a major hair switch-up like Gellar's. Here are his tips:
RELATED: Brunette to blonde, will it work on you? Secrets from a celebrity stylist
1. Find the right color for you.
Before making a drastic change, Pearl recommends talking to your colorist about different color options that will complement both your skin tone and eye color. He also advises working with your colorist to find a shade that will have seamless regrowth, so you don't have to deal with roots.
2. It's a process to get a dark hue.
"It's not just simply putting a darker color on and boom you have a new color," wrote Pearl in an email to TODAY.
First the hair should be "filled," which is achieved by using a glaze with red, copper and warm tones. "Using anything too neutral for the initial 'fill' will leave the hair looking mucky and flat," said Pearl. "Then the colorist should go in with a semi-permanent glaze with the desired tone, generally a shade or two darker towards the root and then progressively lighter through the mid-lengths and ends."
3. Maintenance can be easy.
If your stylist selects the right color, your hair should grow out seamlessly. While the initial salon visit will take some time, going forward it will be pretty simple to maintain — usually just a root touch-up and a glaze refresh for the ends is necessary, said Pearl.
RELATED: Rebel Wilson debuts bright new hairdo at 'Pitch Perfect' birthday bash
4. Your hair might actually be healthier after.
Yes, it's true that not all hair color is damaging.
"Doing a tint back is not damaging to the hair. If done correctly it will actually be conditioning and nourishing," said Pearl. "Stay away from using permanent color and use semi-permanent. This has less ammonia and will show more dimension throughout the hair."
5. It's up to you take care of your hair.
While going dark can actually be good for your hair, once you leave the salon, it's your job to keep your locks looking their best.
RELATED: Hair color trends 2016: Rose gold, color shading, mohawk highlights
Pearl suggests waiting at least 24 hours after getting a color service. He also advises using sulfate-free shampoo and conditioner.
"Any products with a high alcohol or sulfate content will strip color from the hair and can also leave the hair looking less reflective," he said.