You can thank Matthew McConaughey. In a craze that's sweeping the midsection of celebrities without pockets, fanny packs are popping up in even more places, with Sarah Jessica Parker and Jared Leto the latest to don the onetime fashion don't.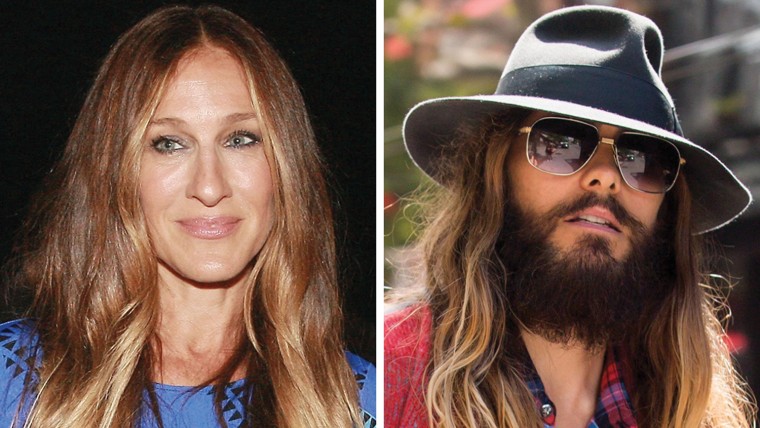 McConaughey, you'll remember, defended his slung-to-the-side hip bag while attending a baseball game in Boston this summer with his son, Levi.
"I'm not afraid of the fanny pack," McConaughey said last month. "You gotta kind of put it on the side to make it look a little not as nerdy, but still, practicality wins out. I got so much gear in here that I don't want in my pockets."
Apparently the Academy Award winner impressed more than just fine acting skills upon his "Dallas Buyers Club" co-star and fellow Oscar winner Jared Leto.
Leto showed up in some new images from photographer Terry Richardson taken during a recent desert horseback riding adventure. Forget his beachy ombre hair that all the women are jealous over, or the spectacularly patterned tights, or the lack of a shirt over his chiseled bod — check out that red fanny pack.
Pack it in pack it out, Leto! If that thing's not holding a hair scrunchy and a stack of 30 Seconds to Mars stickers, then we don't know our fanny game very well.
For her part, Parker took the fanny pack out of the ballpark and desert and back to the streets of New York City for high society to admire. Hat tip to Racked.com for calling out Carrie Bradshaw's carry-all — a little black number emblazoned with none other than the Coco Chanel C's.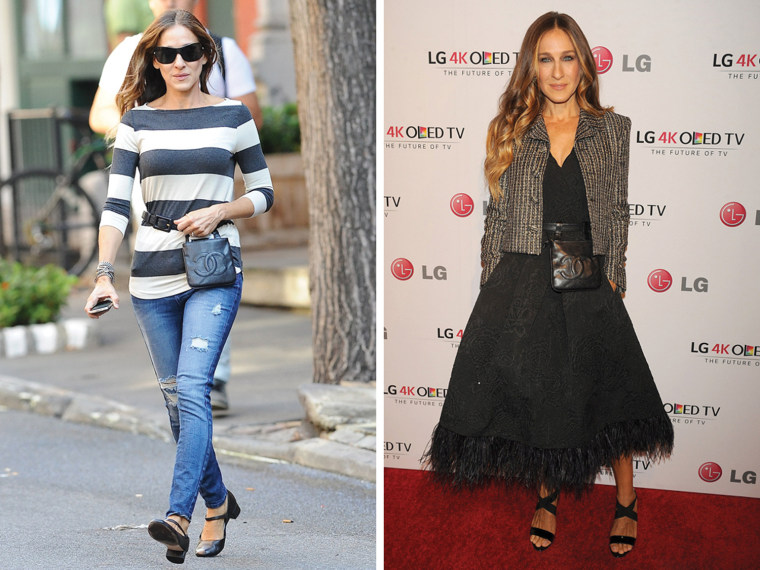 Parker, the "Sex and the City" fashionista with a shoe line and more, is credited with making women everywhere think that a closet the size of most New York apartments is a logical demand at home. So it's fun to see her punching the practicality button on the style timeclock in two separate looks — jeans on the street and black dress on the red carpet.
But at New York Fashion Week, Parker showed up sans bag as she sat in the front row with Vogue editor Anna Wintour. We'll bet McConaughey wouldn't let some fancy New York magazine type scare him out his fanny pack.
"Keep wearing it ... they're on the way back," McConaughey said at the ballgame.
It's a message he may have to repeat if he's going to convince TODAY's Matt Lauer and Al Roker, who showed a lot of skepticism when they strapped in on Aug. 21.

Follow Kurt Schlosser on Google+