Sarah Hyland is no stranger to changing up her locks. In fact, the "Modern Family" star has rocked a rainbow of hues in the last few months alone.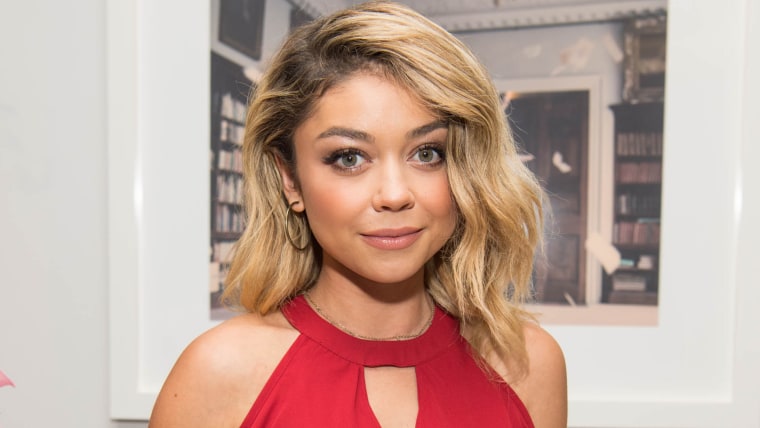 On March 13, she shared a photo of herself sporting strawberry blond waves. In April, photographers snapped her leaving buzzy Los Angeles salon Nine Zero One with platinum blond tresses. On July 17, she donned a golden blond bob at a Candie's event. And three days later, she shocked fans when she debuted fiery red locks — in what turned out to be a wig for her guest-starring role in the supernatural drama series "Shadowhunters." It's left us wondering what might be next for the coif chameleon.
On Aug. 2, our question was answered when Nikki Lee, hairstylist and co-owner of Nine Zero One, posted a photo of Hyland, 26, sporting noticeably darker and longer strands on Instagram.
In her caption, Lee revealed that she achieved Hyland's look with cinnamon chocolate hair color and extensions — a team effort with Riawna Capri, the stylist behind Julianne Hough's wedding highlights.
"What I love about Sarah is she's never afraid of a big change! Most people want to take baby steps to get to the end result, but Sarah's all or nothing. She wanted a dark red brown and that's what she got," Lee told US Magazine. We totally agree!
Hyland is rocking this rich, fall-ready shade — further proof that she really can pull off any hairdo with aplomb. We just wonder what she'll try next.