The weather is just starting to warm up, but Sarah Hyland's hair is already white hot!
The "Modern Family" actress, 26, recently stepped out of a West Hollywood salon sporting platinum new strands and we're loving the fun look.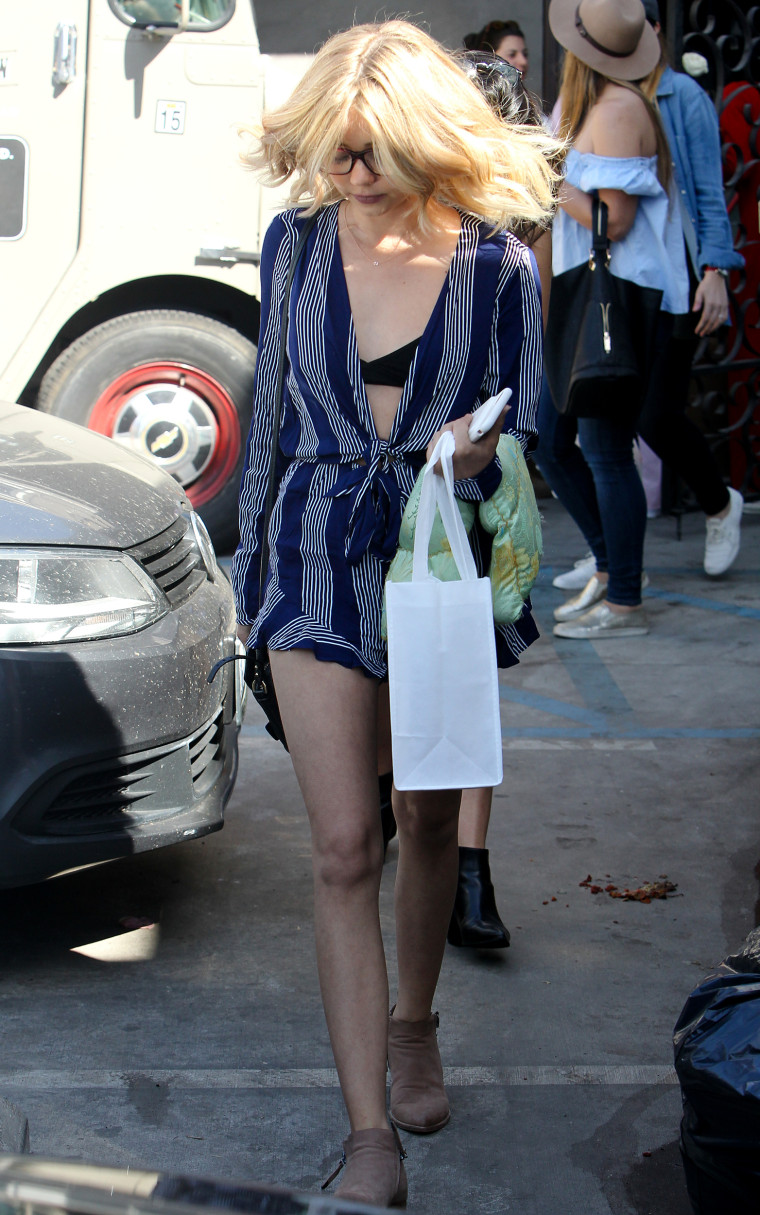 We're not completely surprised by this dramatic transformation, since Hyland hinted on Instagram a few weeks ago that a big hair shake-up was on the way.
RELATED: Why are all these brunette celebrities going blond?
"Really feeling a hair change comin up," she captioned a photo of herself with strawberry blond waves. "What to do...What to do…"
We can totally relate to Hyland's urge to switch up her style — a fresh cut and color can be the perfect way to shake off the winter blues and welcome spring weather.
When it comes to major hair transformations, bleached blond has become the go-to look for 2017. Celebrities including Katy Perry, Olivia Wilde, Allison Williams and Zoe Kravitz have all gone full platinum in recent months.
RELATED: Do people treat blondes differently? In Allison Williams' experience, yes
We can't wait for Hyland to share more photos of her blond locks on Instagram, but in the meantime, we're enjoying this recent throwback to her naturally brunette curls.
"#tbt to 14 year old curls and chipotle," the actress captioned the cute photo of her former self.
She continued to rock her brunette waves at an after-party for the opening night performance of "Grey Gardens" in New York City in 2006.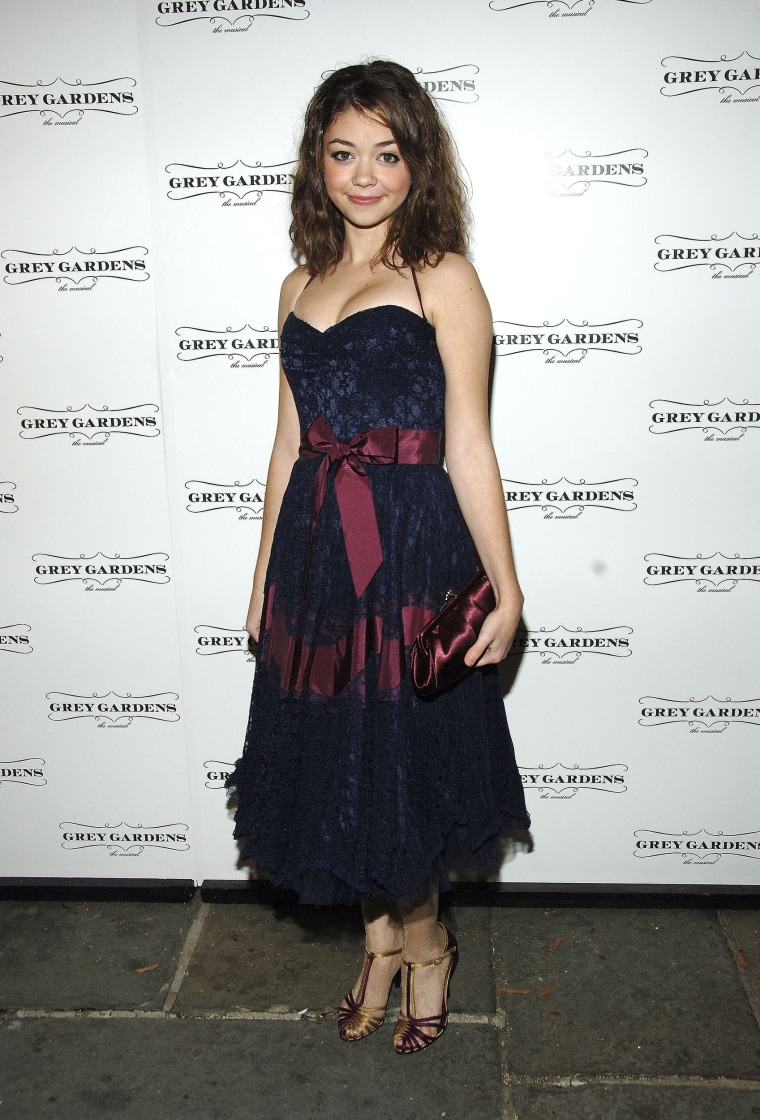 She sported bangs and a glamorous updo at the 2011 Golden Globes.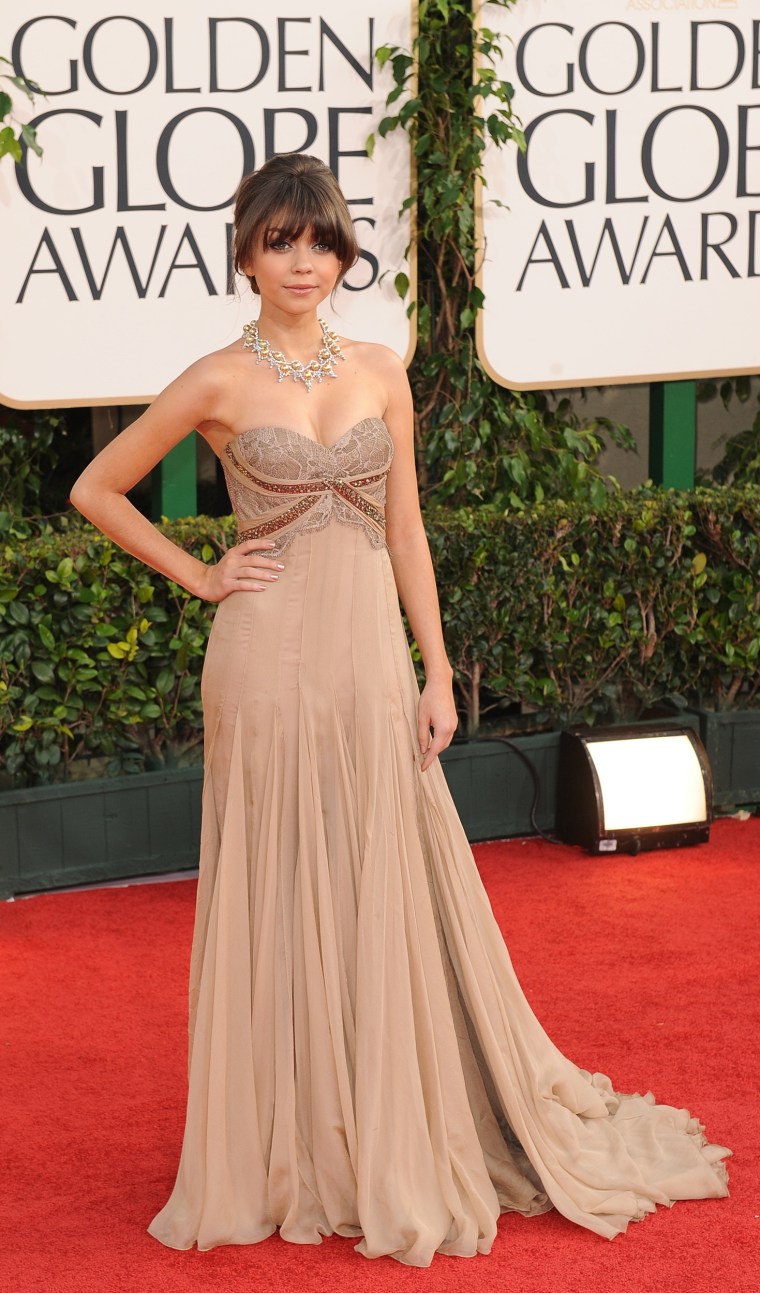 By 2013, she had grown out her bangs and added a few warm blond highlights to her shoulder-length lob.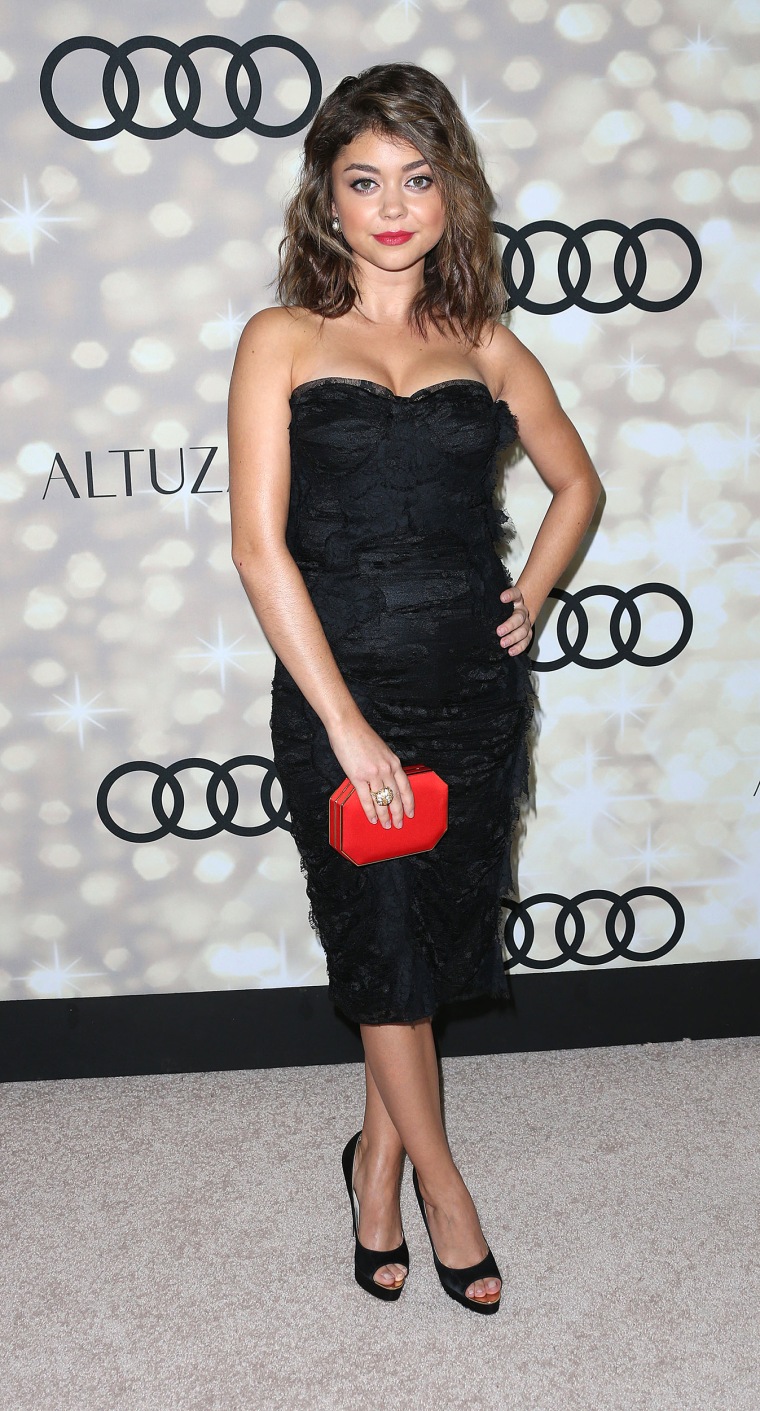 RELATED: Katy Perry now has platinum blond hair! See her bold look
These haircuts and hairstyles for round faces from celebrities can be inspiration for your next cut. Pictures of Adele, Chrissy Teigen, Selena Gomez and more.
Hyland stepped even further into blond territory at a special "Modern Family" screening in 2014.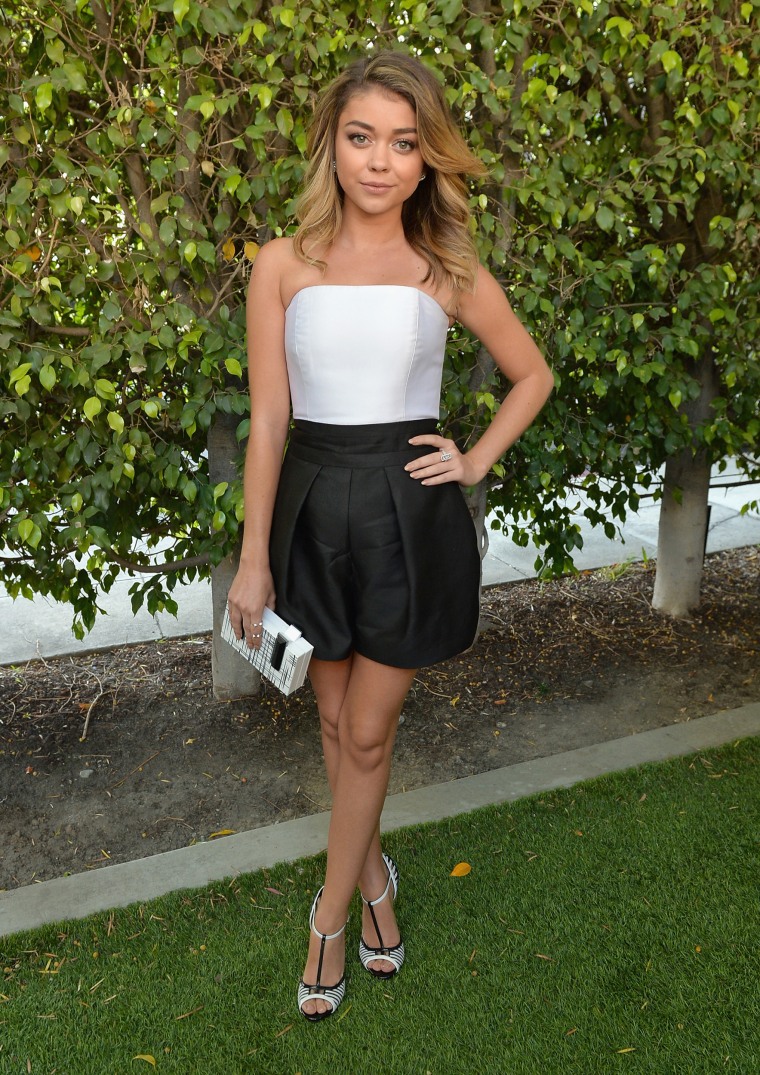 The actress chopped off several inches and darkened her hair color for the 2015 Emmy awards.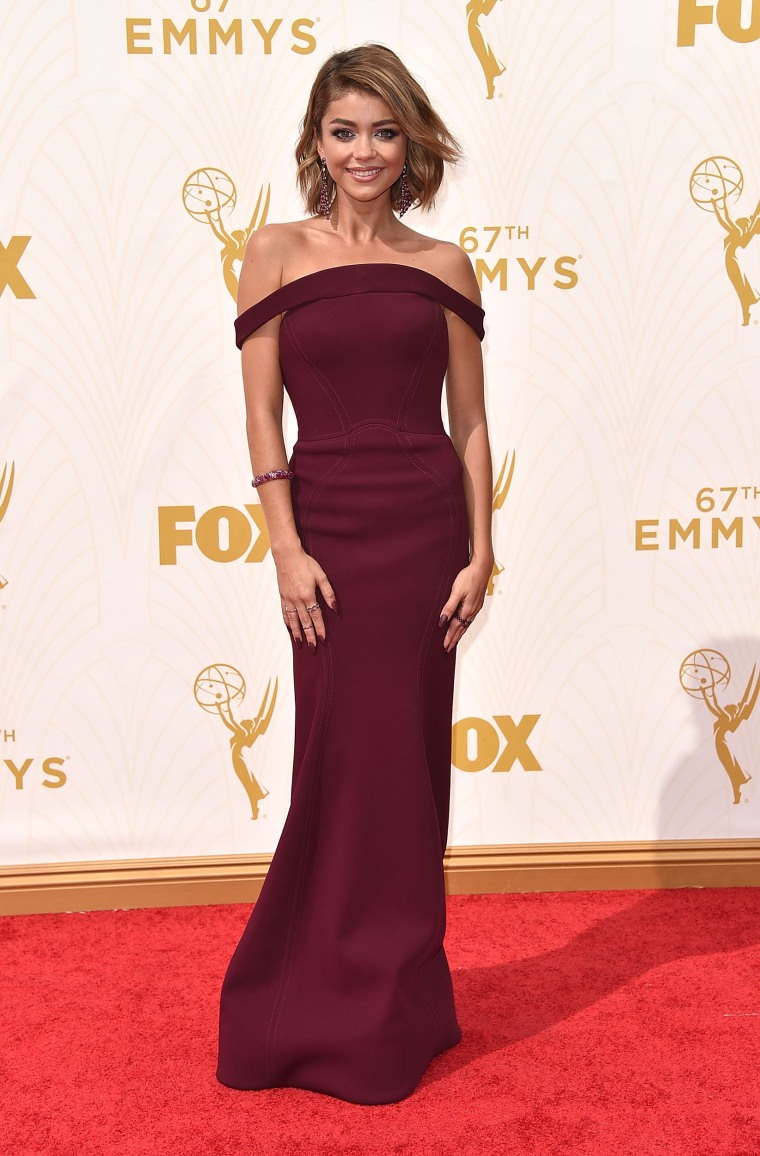 She lightened her strands once more for a Golden Globes after-party in January 2017. At that point, was she starting to ponder going platinum?
RELATED: Is this the hottest haircut of 2017?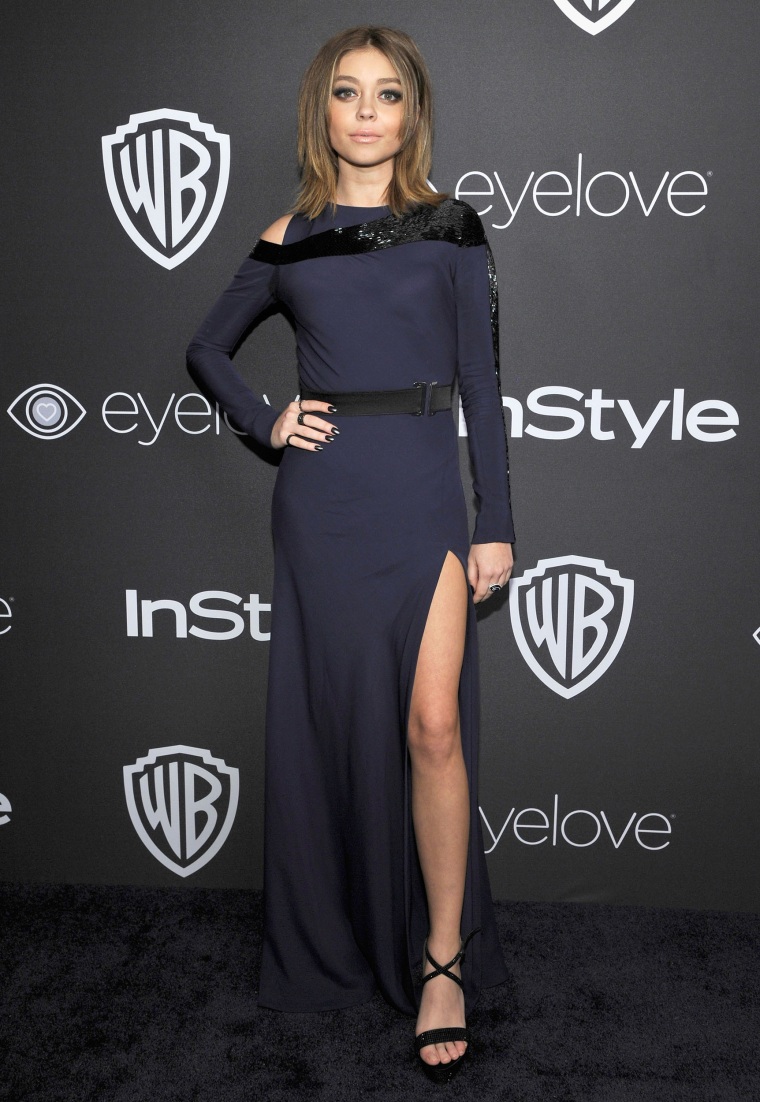 Now that Hyland has lightened her locks, we're guessing that many fans — and even more fellow celebs — will be jumping on the blond bandwagon!