Salma Hayek looks pretty in pink!
The actress, 50, stunned everyone when she stepped out with rosy new locks at the Cannes Film Festival on Sunday.
She shared photos of her dramatic new hairdo on Instagram.
Her new hue — somewhere between rose gold and bubblegum pink, depending on the light — coordinated perfectly with the flower embellishments on her dress.
Hayek, who is married to Francois-Henri Pinault, the CEO of luxury group Kering, rocked her pink waves like she was born with them, but the look was fleeting. By the next day, she was back to her trademark dark tresses, though she still paid homage to pink with her retro jumpsuit and bag.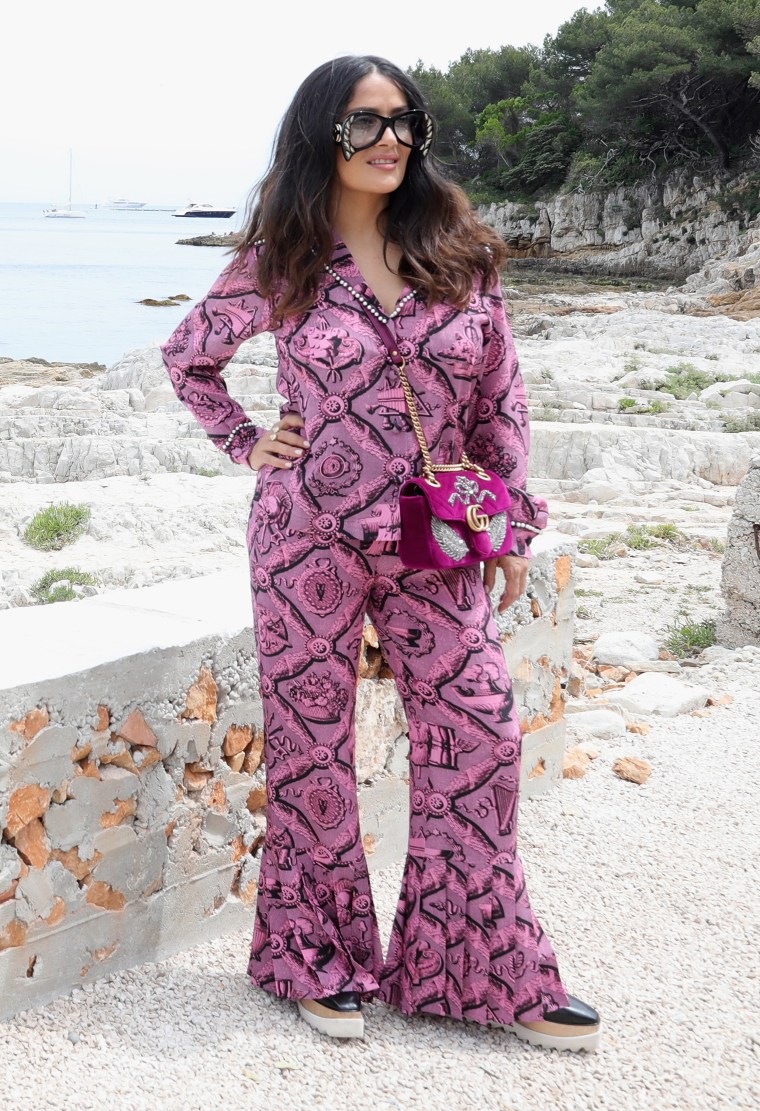 Hayek's dramatic color change was an especially big deal because we're so used to seeing the actress sporting dark strands.
She looked picture perfect with her classic brunette waves at the Oscars in 2003. (Also, can we talk about how she appears to not have aged a day since then?)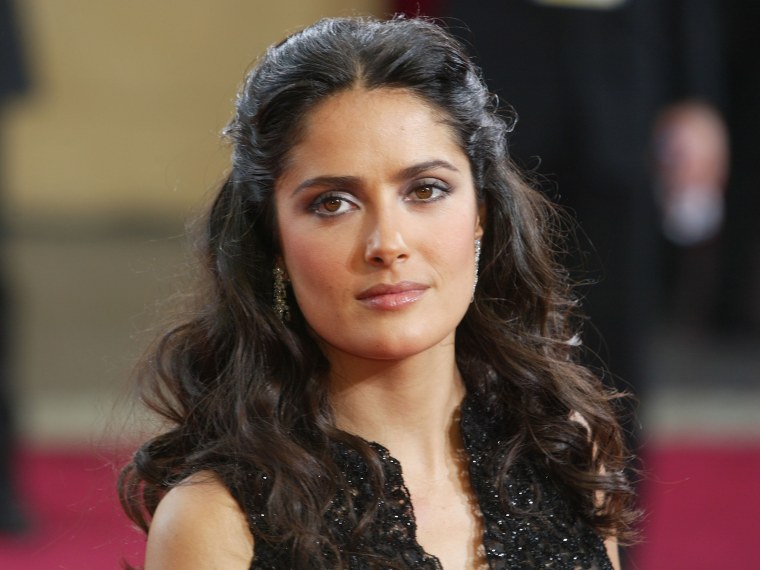 We also love her sleek asymmetrical lob from 2009.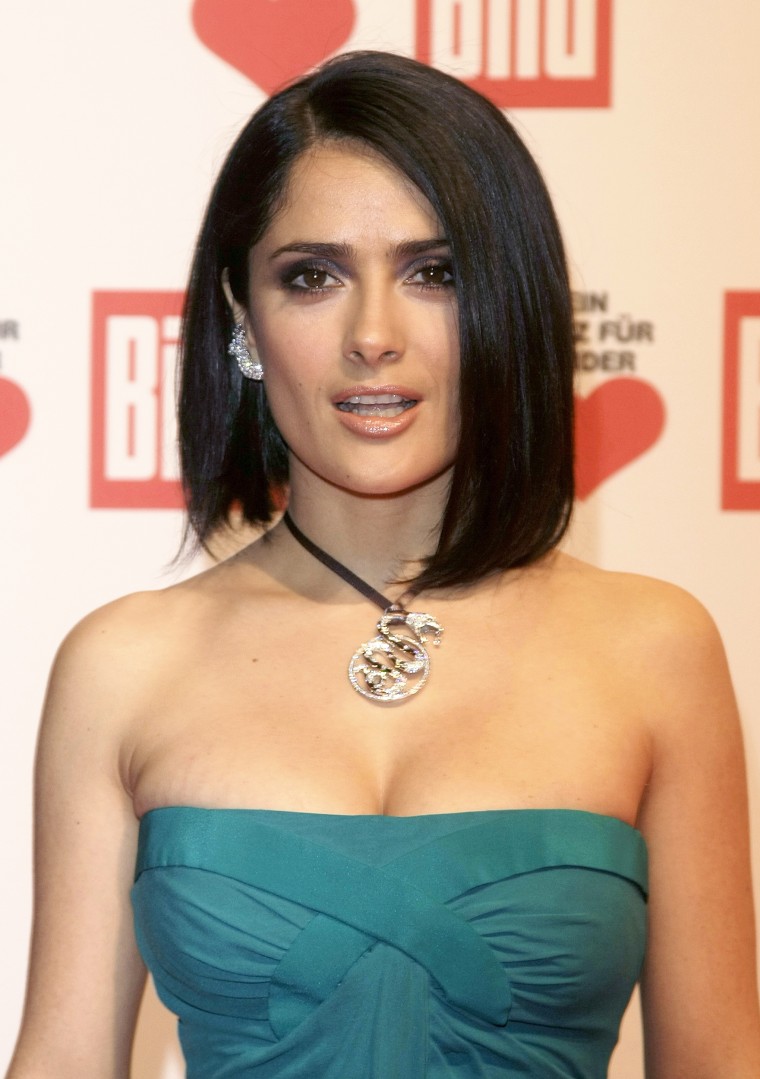 Hayek opted for flowing ombre locks at the 2012 Golden Globes.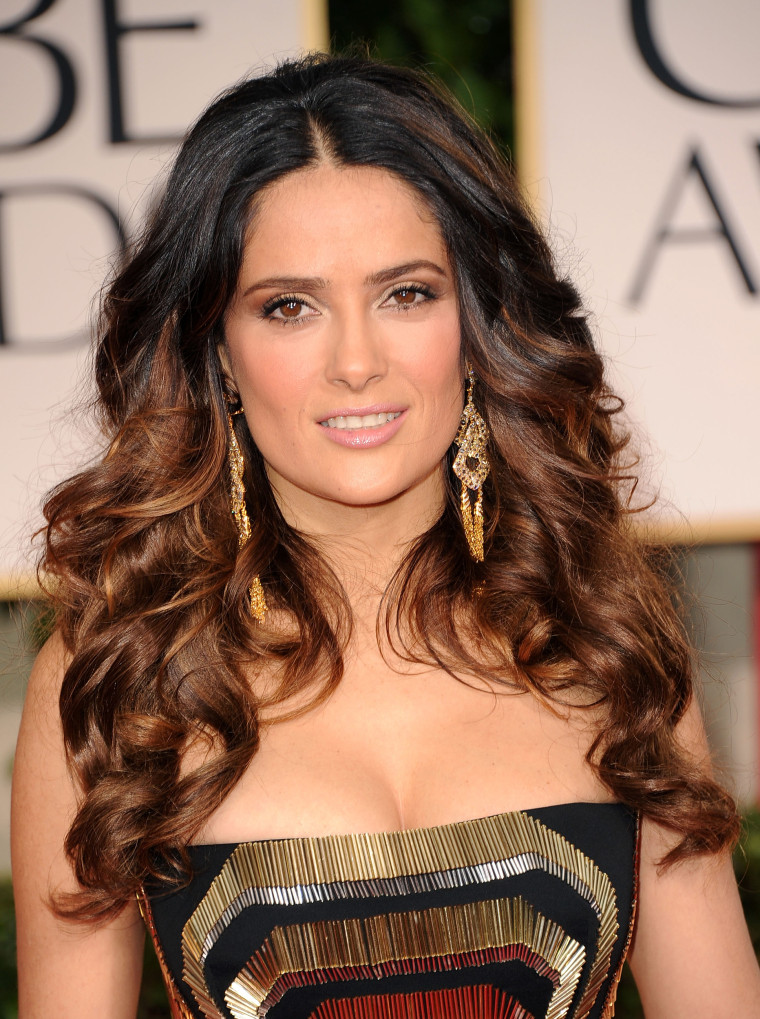 She experimented briefly with pretty bangs in 2015.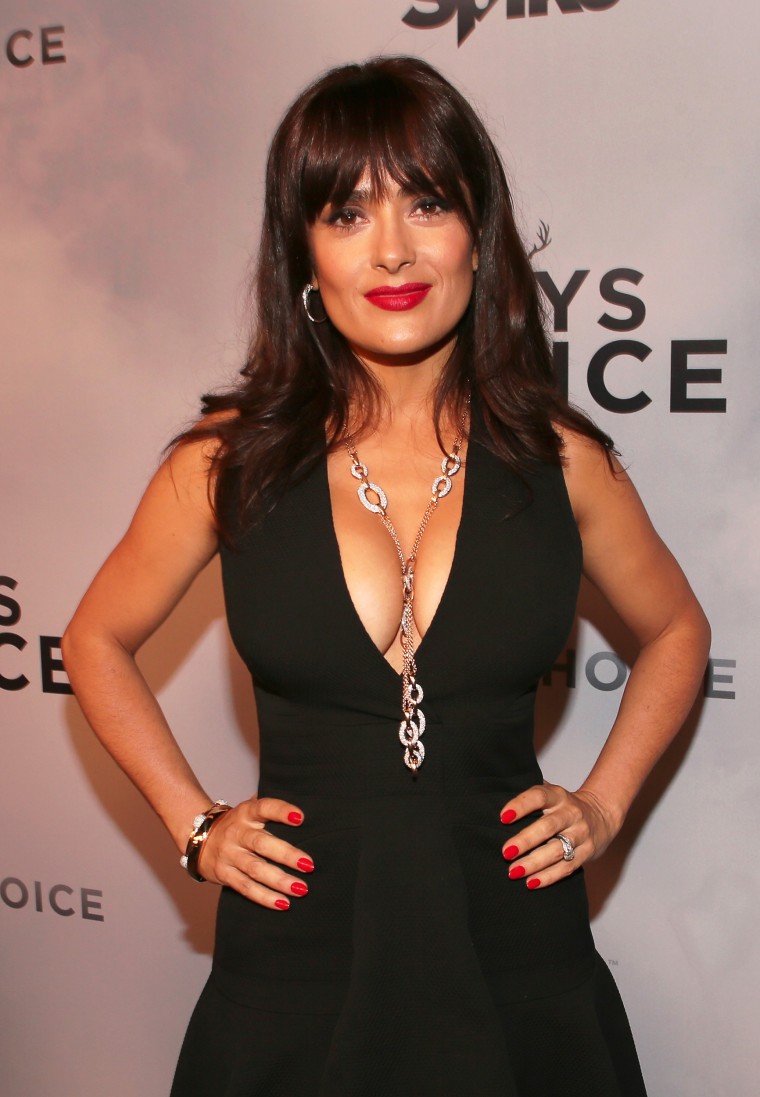 And as recently as two weeks ago, the actress was rocking glamorous waves with a bold red lip.
We're not sure if she'll switch up her hair color anytime soon, but she can obviously pull anything off!
RELATED:
Salma Hayek gets real about body confidence: 'It depends on the day'
Salma Hayek shares makeup-free selfies in lush garden setting
25 hair stylists reveal the 1 product they can't live without