When you think of sultry beauty, who comes to mind? For us, it is and always has been Salma Hayek!
These days, the bombshell splits her time between acting, producing and running a business — she oversees her beauty line, Nuance, and is an investor in Juice Generation. How does she do it all and still look flawless year after year?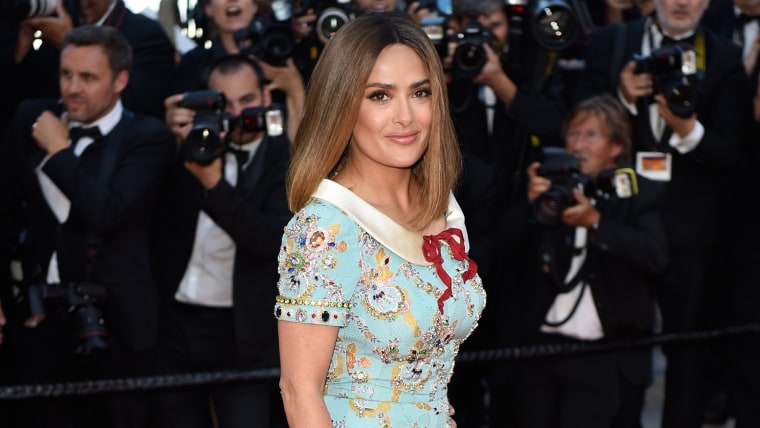 In a recent interview with The New York Times, the 50-year-old (no, that's not a typo) spilled her timeless beauty secrets — many of which come from her grandmother — including her less-is-more approach to skin care, and fondness for natural formulas.
One thing she doesn't do? "I never cleanse my skin in the morning," she told the newspaper. "My grandmother taught me that at night your skin replenishes all the things you lost during the day. Also, if I cleanse very well at night, why would it be dirty when I wake up?" In the a.m., she gives her skin an invigorating spritz of rose water before applying moisturizer.
In the evening, she removes her makeup with coconut oil and more rose water. "You can use a hot towel with the rose water — you put a wet towel in the microwave — to do a little steam."
Next up, cleansing. She uses Nuance Chamomile Facial Cream Cleanser or an edible mask from her blend-it-yourself line with Juice Generation.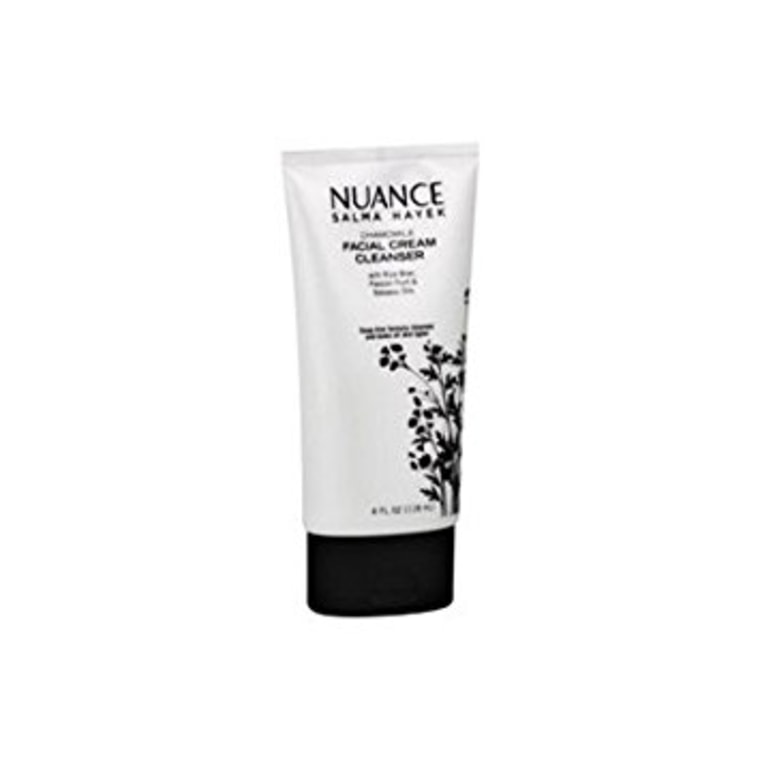 Hayek is careful not to overexfoliate. "I see many women in L.A. who have exfoliated so much they look shiny," she said.
To round out her nightly ritual, she relies on a mix of serums and oils. Biologique Recherche Grand Millésime Serum and Anne Semonin Sérum Précieux are two of her favorites.
When it comes to her day-to-day makeup routine, Hayek keeps it pretty simple with a little foundation and lipstick.
Of course, getting red carpet-ready requires a few more products. "I love the lip colors and textures of the Clinique Pop line. I just discovered them. I also use a lot of Charlotte Tilbury and throw a Sisley lip balm in my purse. Kevyn Aucoin has beautiful blushes," she told the Times. She's also a fan of Cinema Secrets concealer and EcoTools brushes.
One thing's for sure: Whether Hayek is glammed up or au naturel, she always looks gorgeous.
TODAY's editorial team decided to bring you this report on these celeb beauty secrets. TODAY has affiliate relationships, so we may get a small share of the revenue from your purchases. Items are sold by the retailer, not by TODAY. All prices are subject to change and items could sell out based on the merchant's inventory.
RELATED: Julianne Hough's hairstylist swears by this 1 brightening shampoo for blondes