You're not seeing double! Christie Brinkley's look-alike daughter is moving up the modeling ladder after snagging her first advertising campaign for Claire's just a couple of years ago.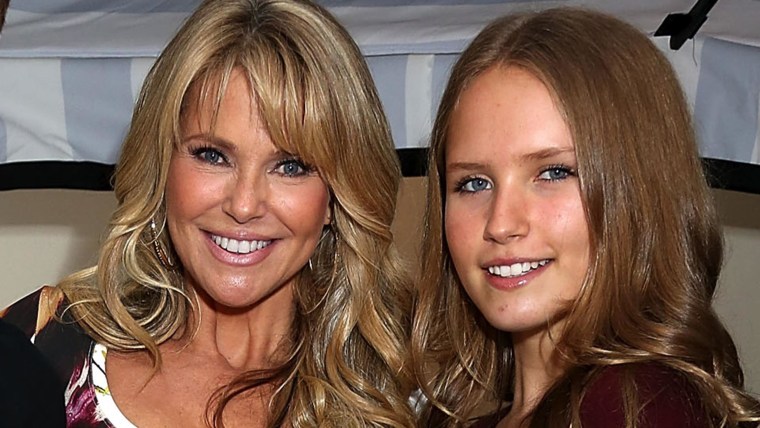 The now 16-year-old Sailor Brinkley Cook took to the runway this past Saturday to model for Lord & Taylor's Prom Fashion Show. And it's not hard to see why the teen has gotten so many comparisons to her supermodel mother.
If you're wondering how Brinkley feels about her teenage daughter posing on the catwalk and in photoshoots, simply look to her glowing Instagram posts:
"My Beautiful , Classy, Fierce, and sassy Sailor was such a star today ! @sailorbrinkleycook @lordandtaylor"
"My Smart and Beautiful Youngest is in the #lordandtaylor Catalog looking like an elegant young Grace Kelly! @sailorbrinkleycook"
The proud mom of three has also been posting pictures and videos of her eldest Alexa Ray (her daughter with Billy Joel) singing at the famed Carlyle cafe.
It seems like talent runs in the family!