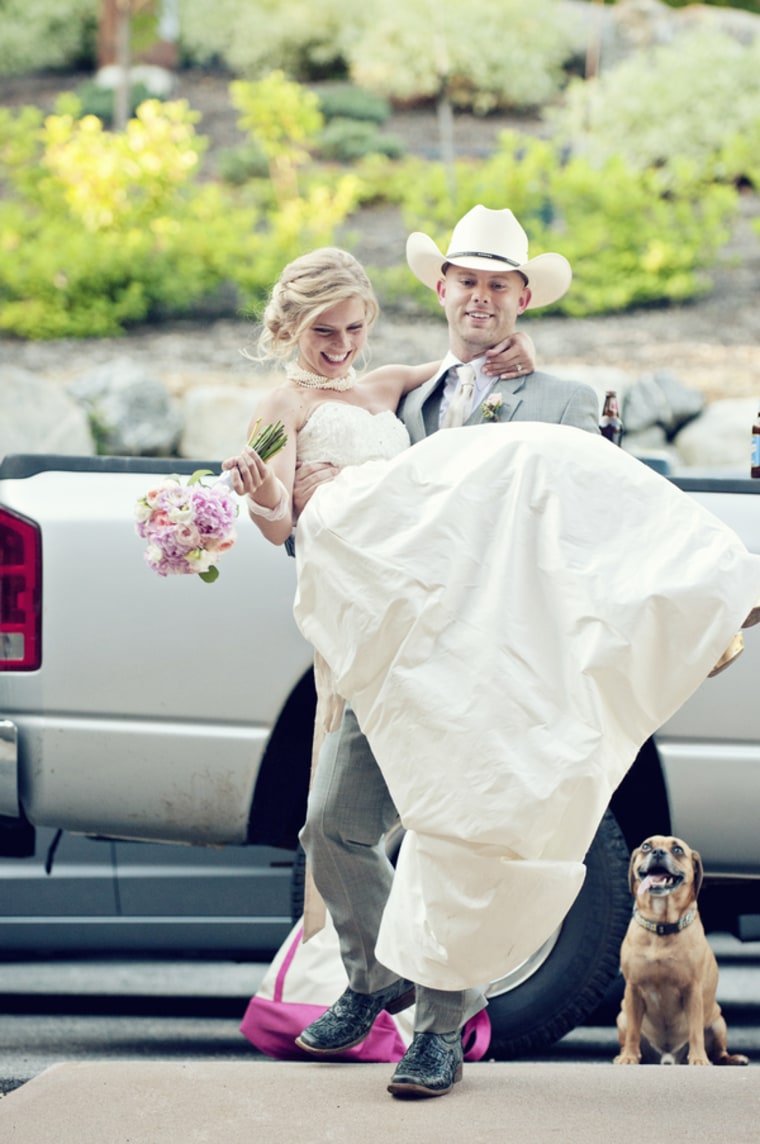 The story of Heidi and James Vernier is one of summer romance turned forever love.
The summer between college and graduate school, Heidi's friend asked if she wanted to work with her at a yacht club in Michigan. Heidi said yes, and ended up working as a lifeguard — and getting acquainted with her future husband.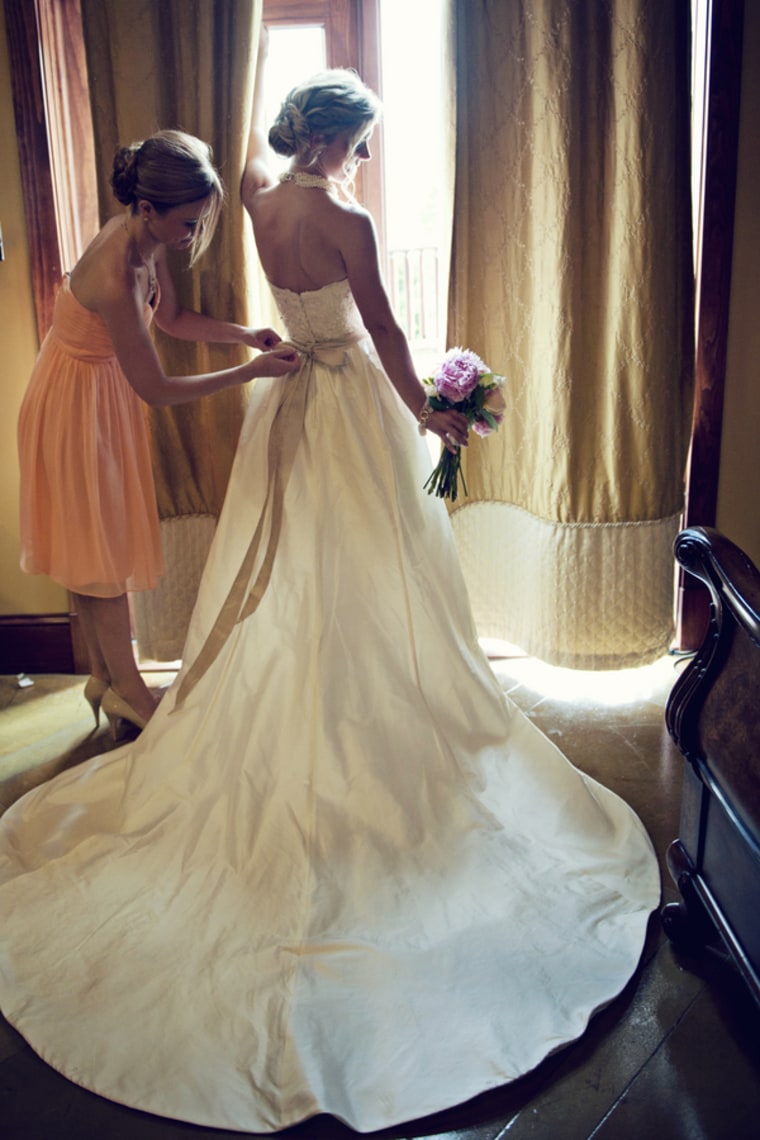 James, a Michigan native, was a bartender at the bar right off the pool, and the club provided housing for the staff so they had ample time to get to know one another.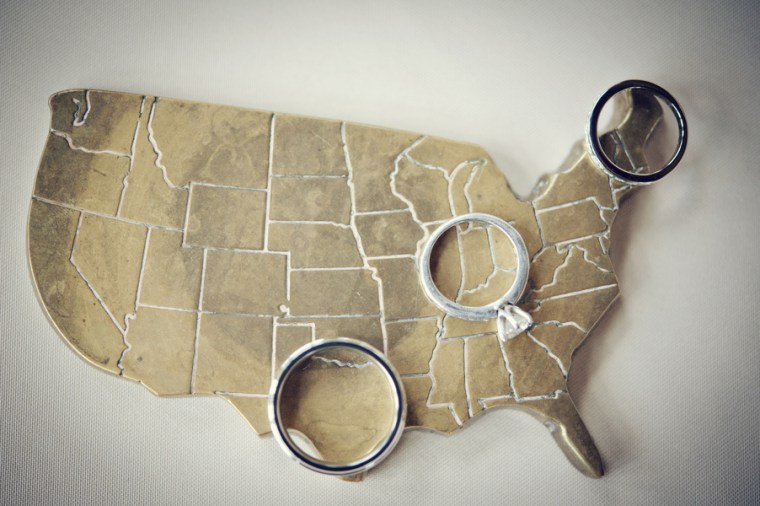 When it came to what James was looking for in a girl, Heidi was right on the ball — literally. In a friendly game of football, she caught his touchdown pass, and James was impressed by her athletic ability.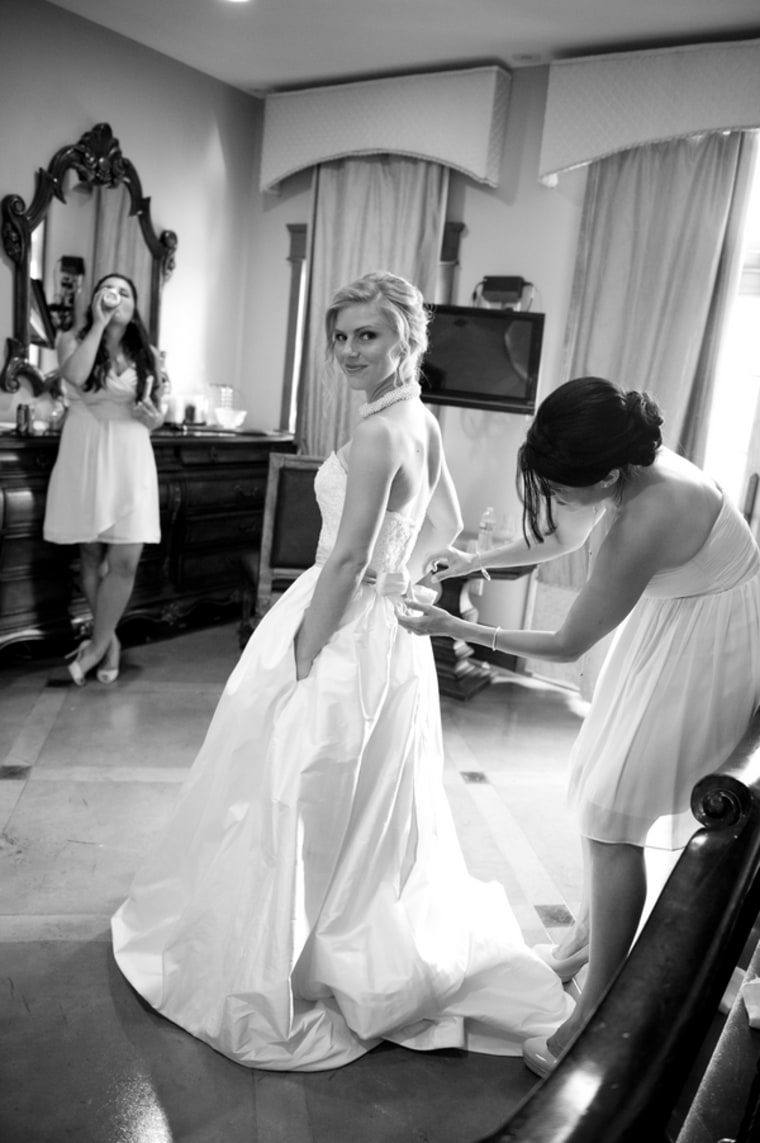 "I noticed that he was competitive and I am too and that's how we hit it off," Heidi recalled of their first days together. "I made nine dollars an hour and it was the best summer I've ever had. It was like a dream summer, like a summer love you see in the movies."
But just like at the end of Grease, these two summer lovers were forced to part ways.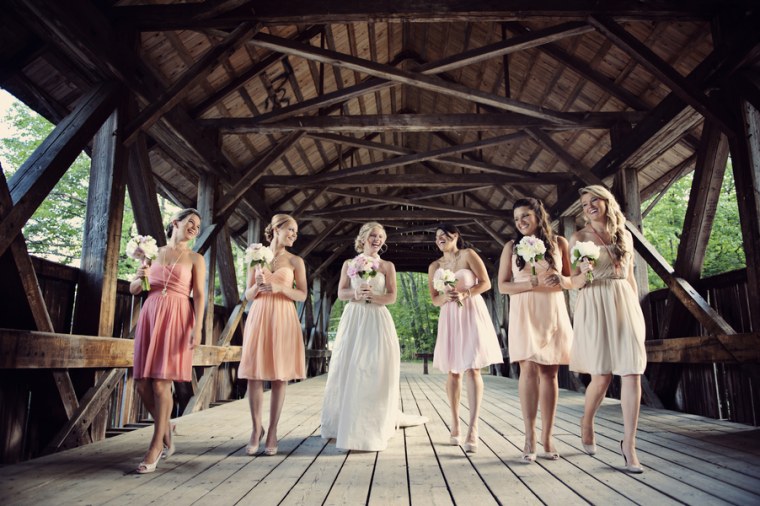 Heidi was headed to graduate school in her home state of Massachusetts and James was off to France to study international relations and French.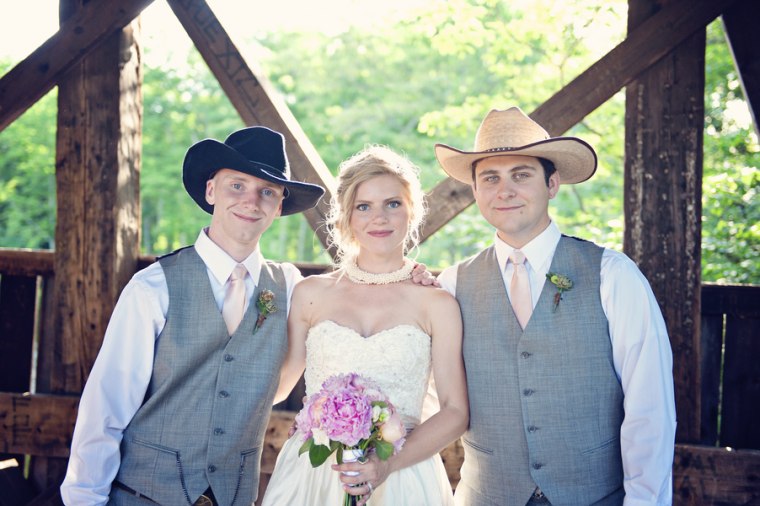 "It was pretty difficult," James said. "We were so busy. She was studying, working every day for 10-12 hours, and I was in another country seeing everything."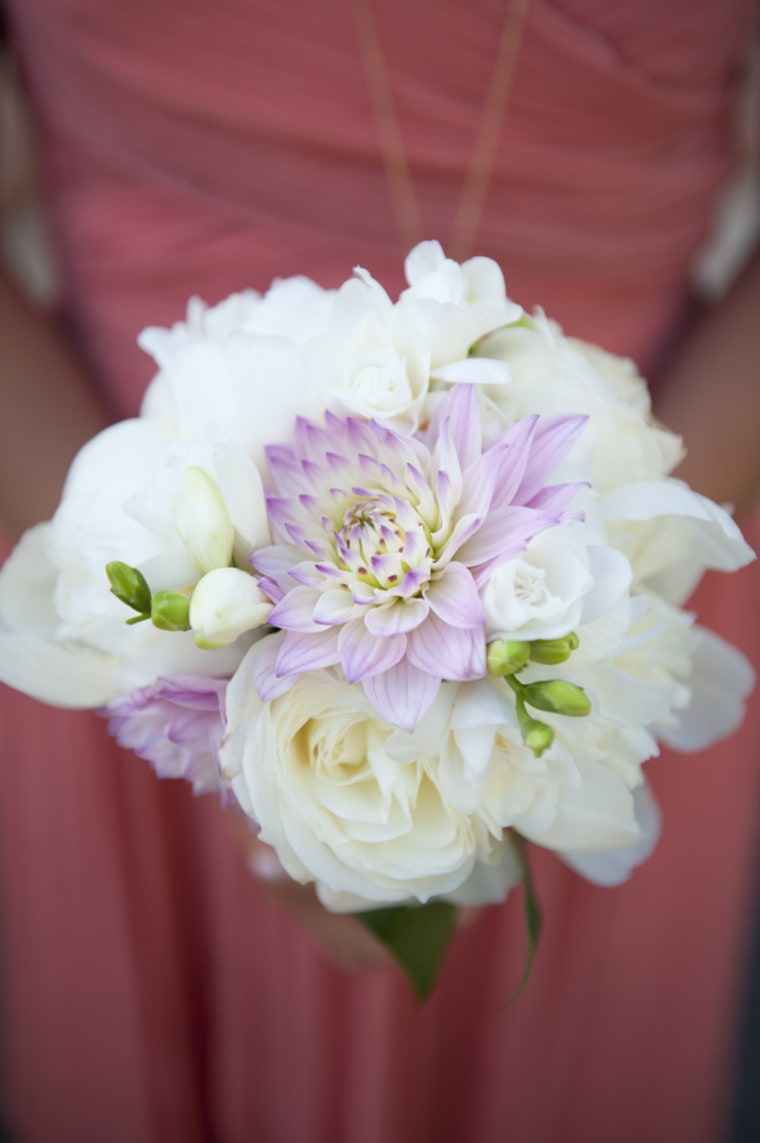 But the distance didn't get them down: they were able to sustain their romance through emails and phone calls: "We loved each other and that made it worth it."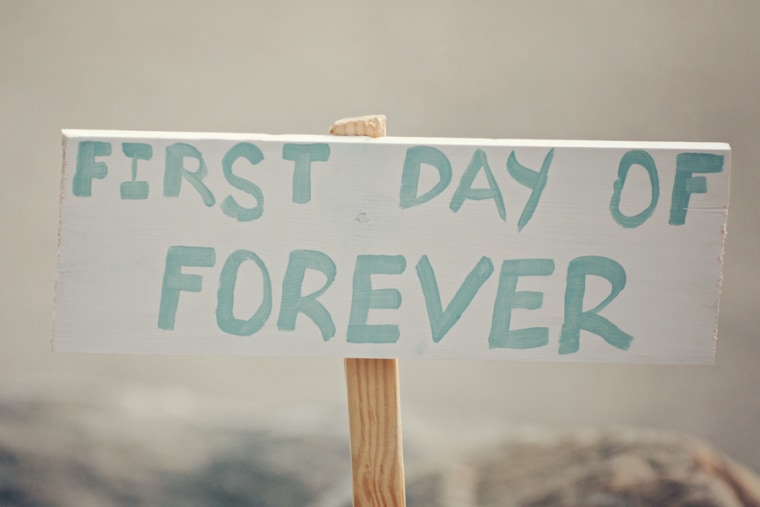 As soon as James was back stateside and Heidi graduated, they made a big move. "I wanted to be a teacher, he wanted to be a police officer," she said. "We said, lets pick a place where they're hiring, and we decided on Dallas." The route between New England and Texas would later provide inspiration for their wedding day.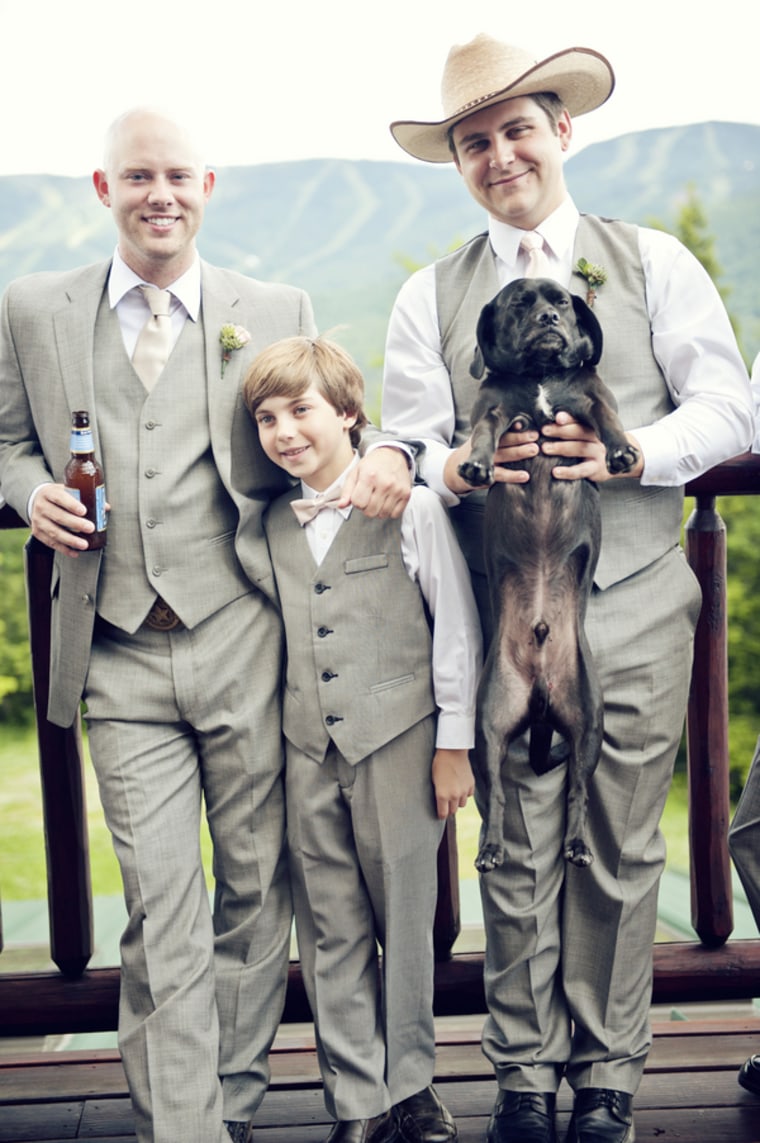 On Christmas night of 2011, James asked Heidi to marry him. "We had this thing where every time we'd walk by a fountain, he'd give me a coin to make a wish and he would too."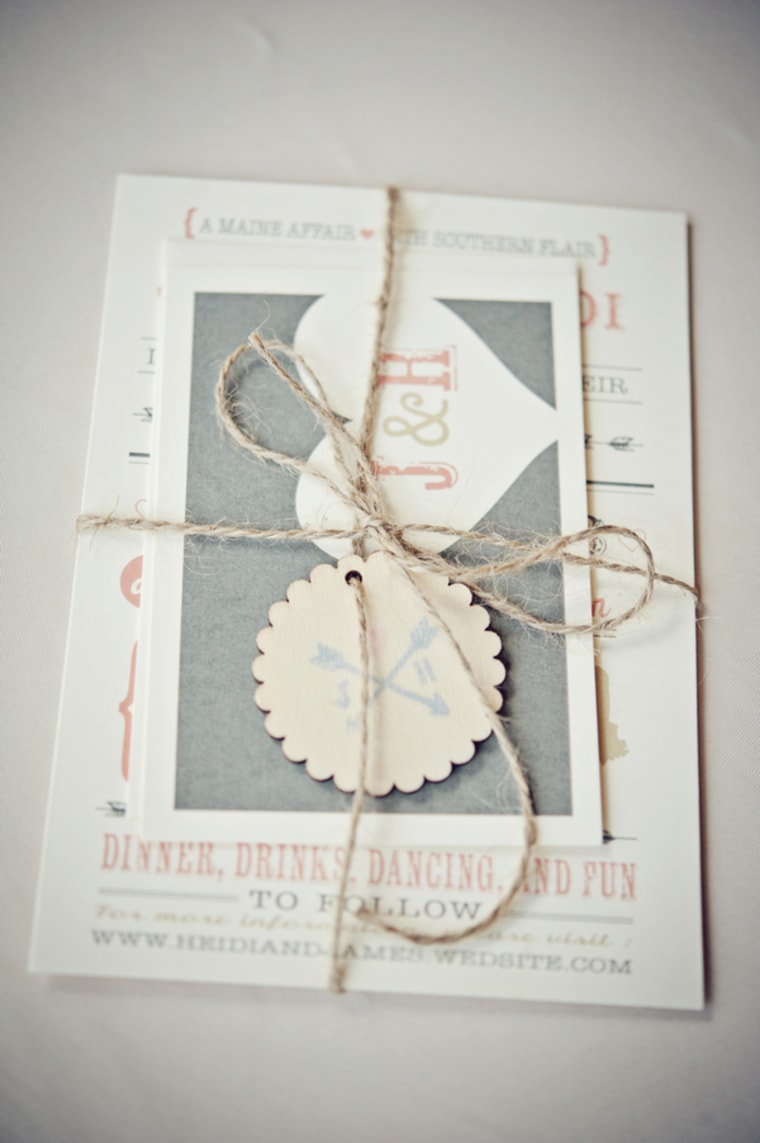 This tradition started on her trip to France and lasted well into their time in Dallas, particularly at one downtown fountain that some might recognize from the 1994 movie "Blank Check."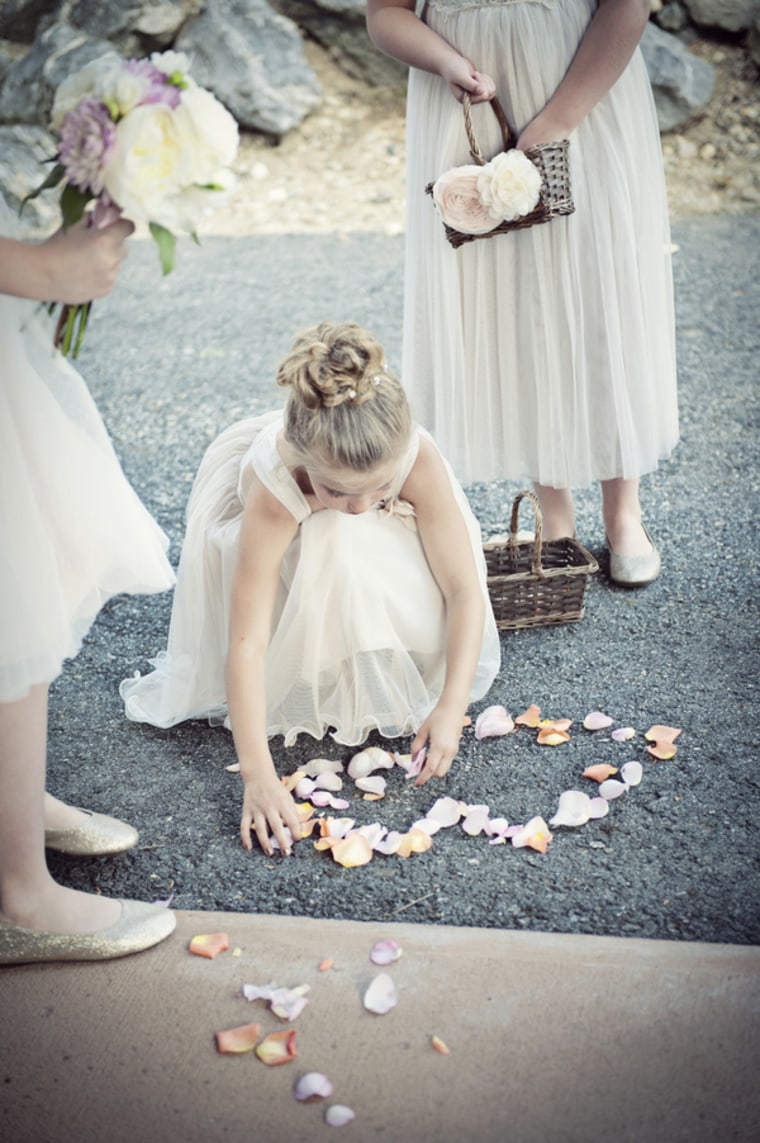 "We had dinner with friends, and then he gave me an envelope on the way home," Heidi said. "There was a poem inside, and he had put a coin in the envelope — a franc from France — and a note that said 'take the coin to the fountain and your Christmas wish may be granted.'"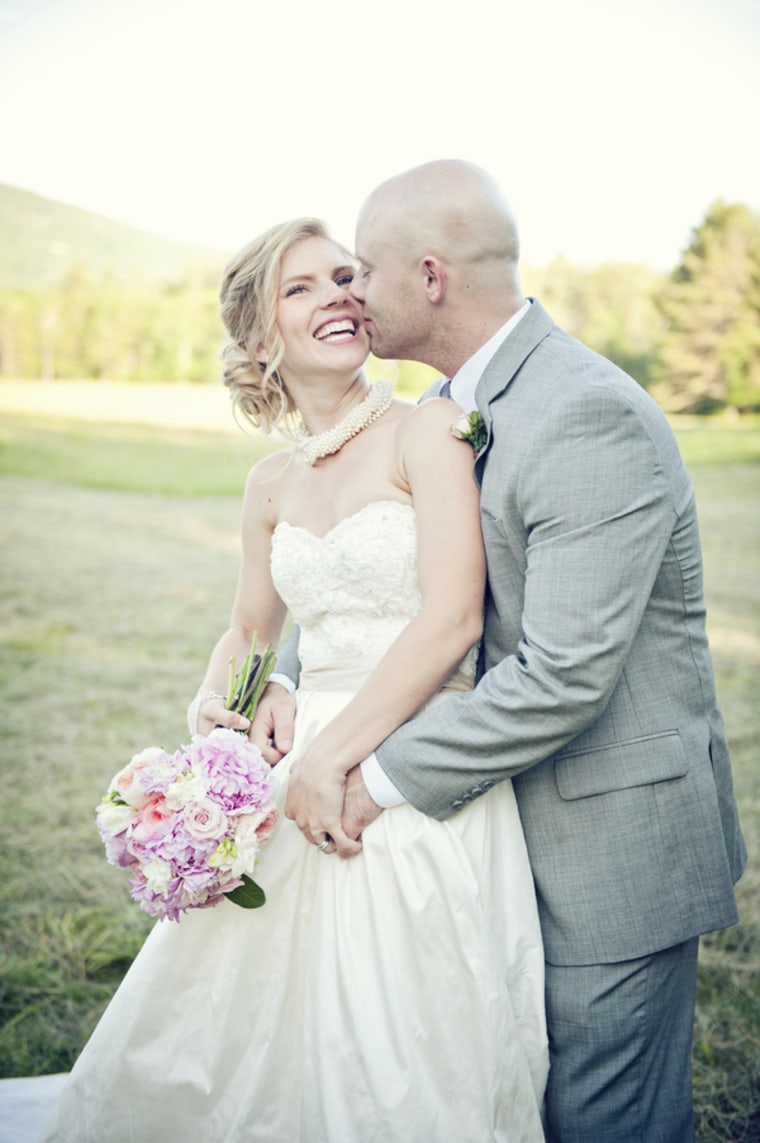 After she read that, they walked to the fountain where she closed her eyes to make a wish. When she opened them, he was on one knee. "My wish came true!"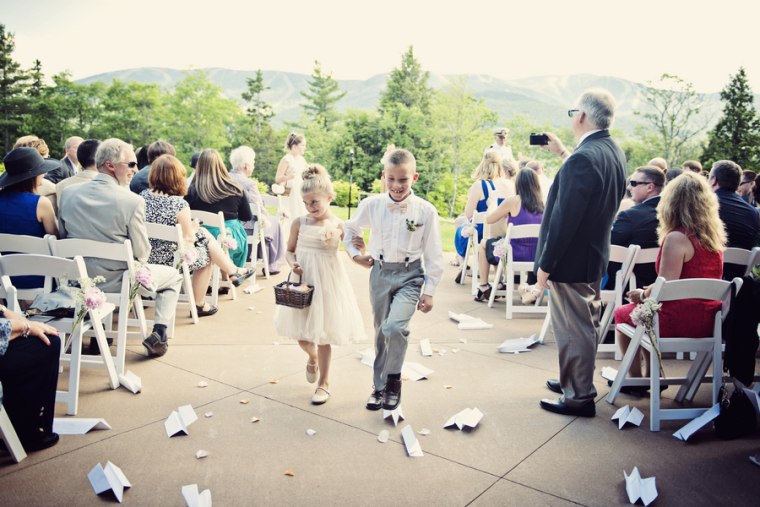 Once the planning began, the couple looked at a number of places, but it was important to Heidi to have the wedding in New England near her family. They decided on a vacation home in Newry, Maine, that doubled as a retreat for the family as well as a picturesque place to have their Texas-meets-New-England road trip-themed celebration.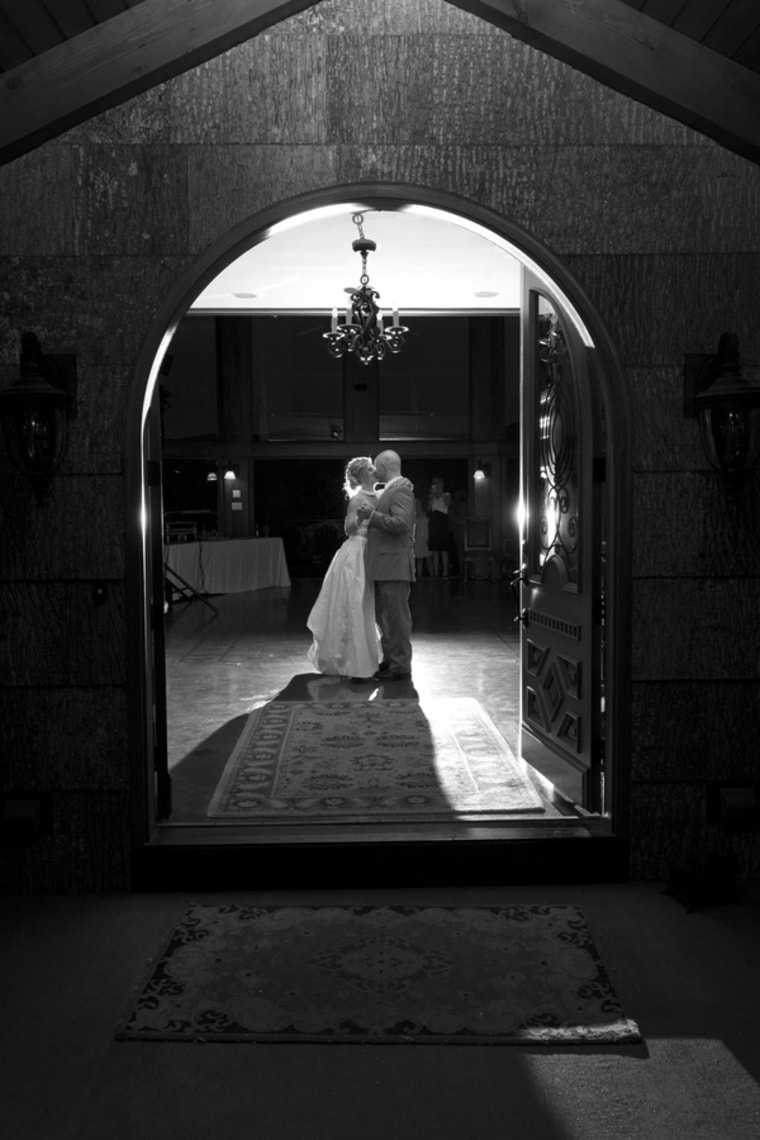 The wedding was held on June 21st, 2013, the first day of summer and the longest stretch of daylight of the year. A lemonade stand greeted guests at they entered. "We had the ceremony out on the lawn of the house," Heidi said. "We always wanted an outdoor wedding because we both love the outdoors."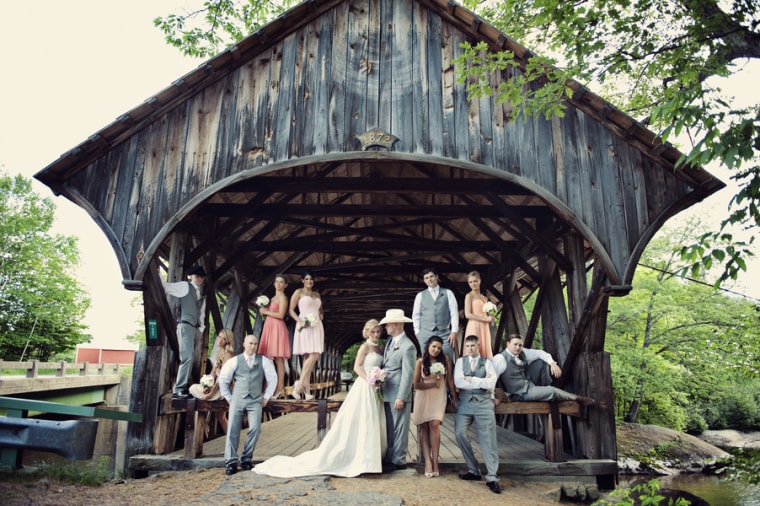 Flanked by five bridesmaids, five groomsmen, two junior bridesmaids, two flower girls, three junior groomsmen, one ring-bearer, and 75 guests, the bride and groom said their "I Do's."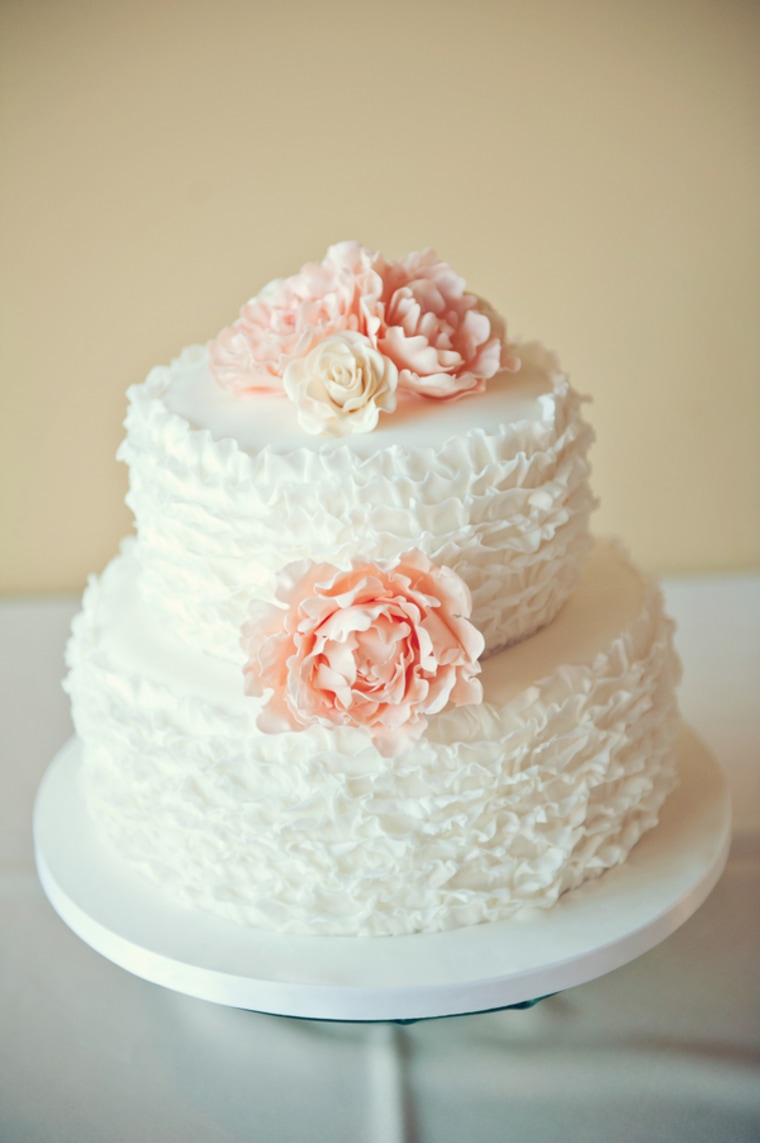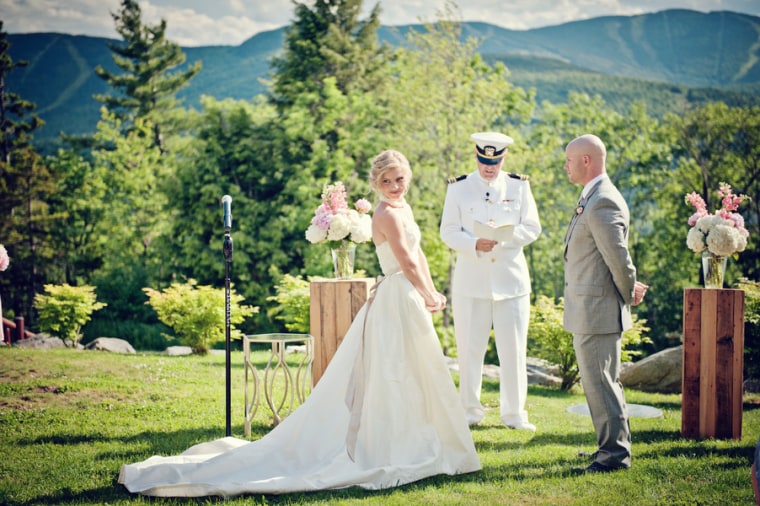 The bride wore a two part Marina Liana gown: one short dress that was all lace and another silk skirt that clipped on over it, which she removed for the reception. The groom wore a gray suit, and later donned a cowboy hat as a nod to their adopted home of Texas and his upbringing in rural Michigan.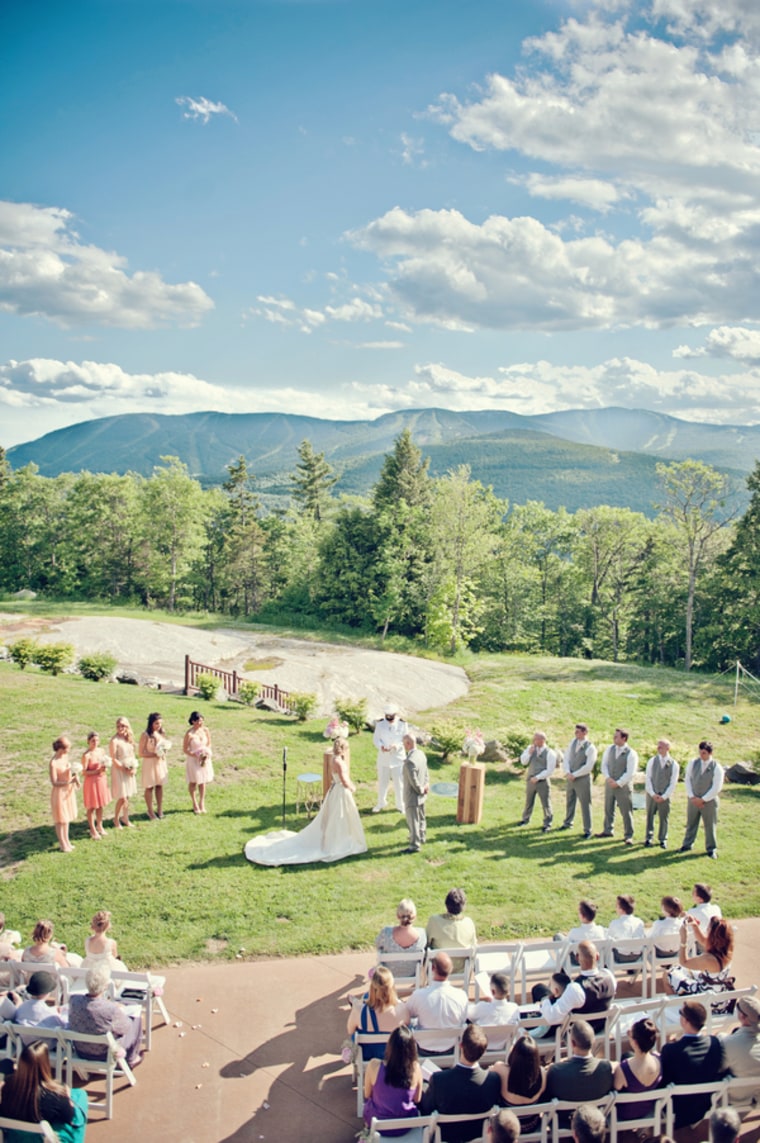 The nuptials were presided by Reverend Randy Daly, who baptized and confirmed Heidi. He wore a full military uniform as recognition of his own military service and a tribute to James' service in the Air National Guard. The highlight of the day for James? "Watching her walk down the aisle."
The day had many DIY touches, thanks, of course, to Pinterest. Programs were in the shape of paper airplanes, which the guests tossed at the couple as they exited the ceremony, there was a display of their Mad Libs RSVP cards, and the centerpieces were string art of different states along the route from Texas to Maine.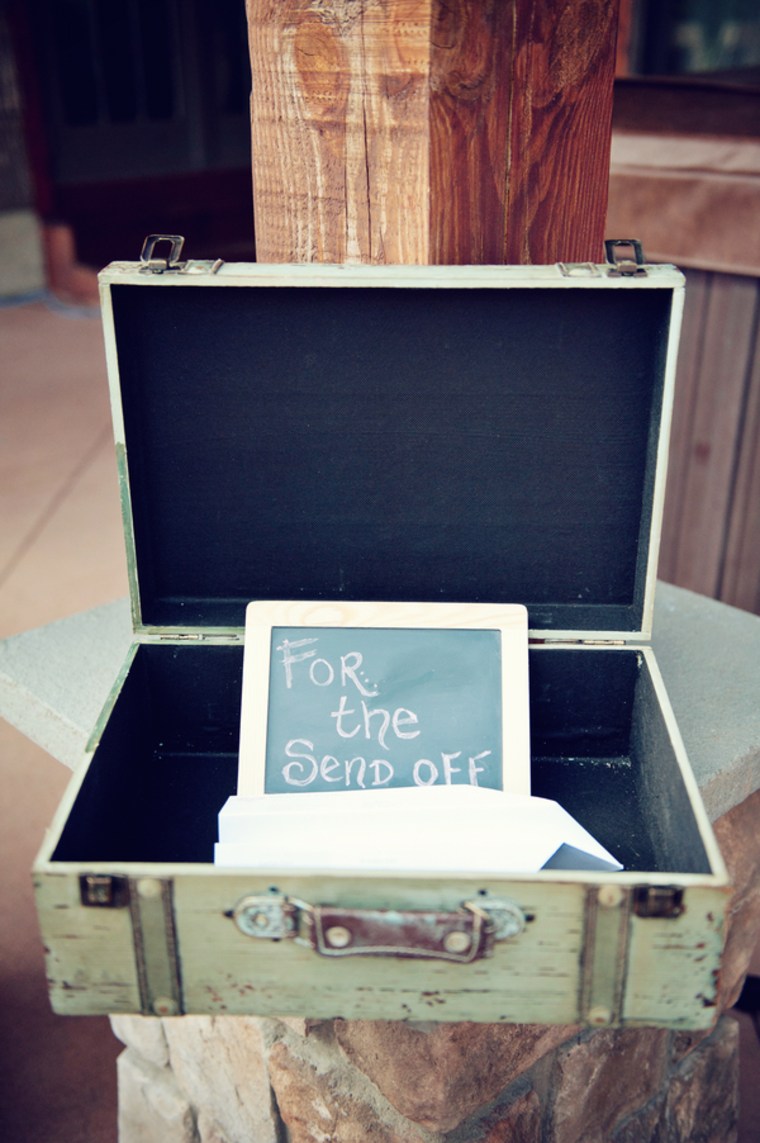 After the ceremony the guests moved on to cocktail hour, where they were treated to more DIY fun: lawn games like a beanbag toss, a giant Jenga set, croquet and bocce ball were scattered near the house.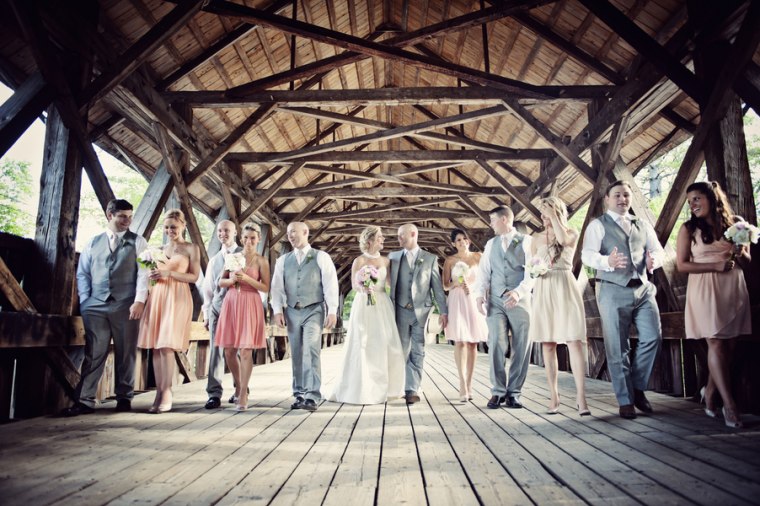 Then the festivities moved inside for the reception, which included a DJ playing a variety of music to satisfy the guests of all ages. Things even got a little messy. Heidi recalled: "At the end of the cake cutting, he put it all over my face!"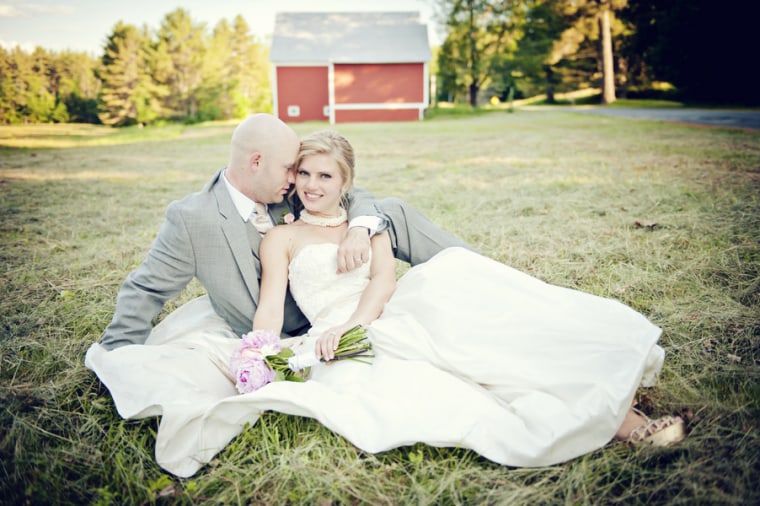 After returning from their honeymoon (a cruise to Europe) the couple is back home in Dallas, with happy memories and a happy home.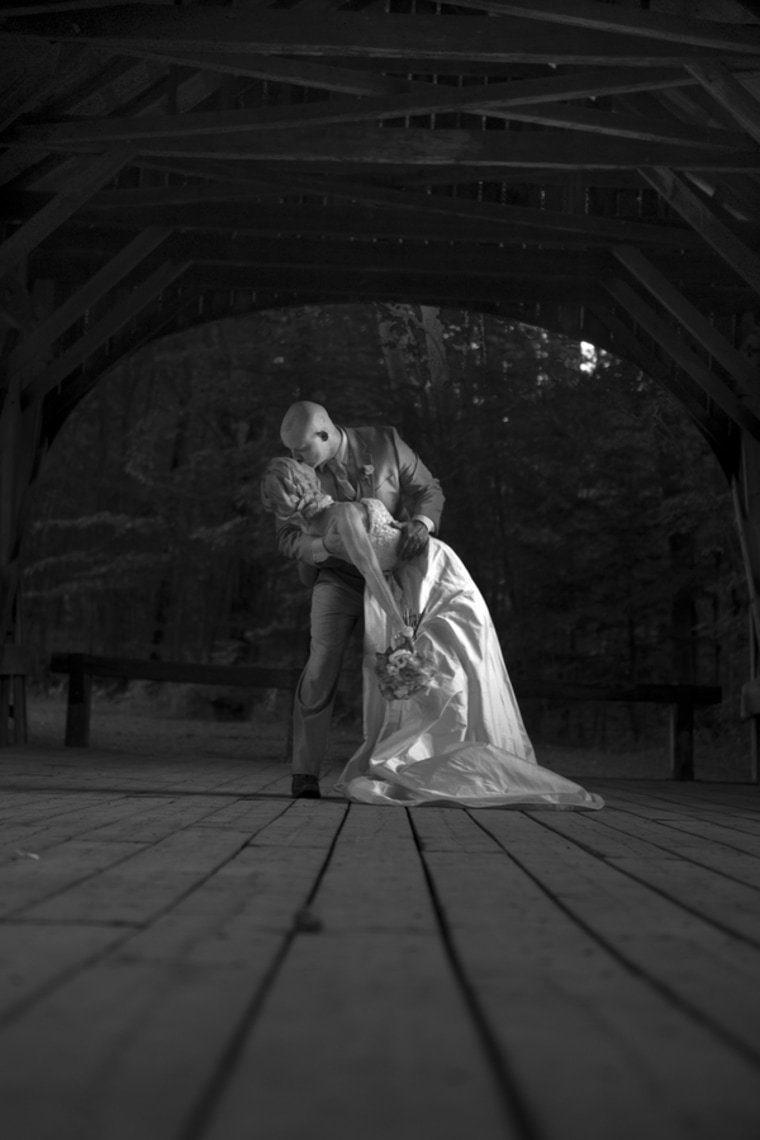 James offers this advice to couples about to embark on their big day: "You're gonna be nervous, but try to enjoy it. The day's gonna go by so fast. Just remember everything will be fine."
All photos provided by Kim Chapman Photography. Want to submit a real wedding? Send us your story, your contact information, and a link to your photos here.
Check out more of TODAY's featured Real Weddings here.