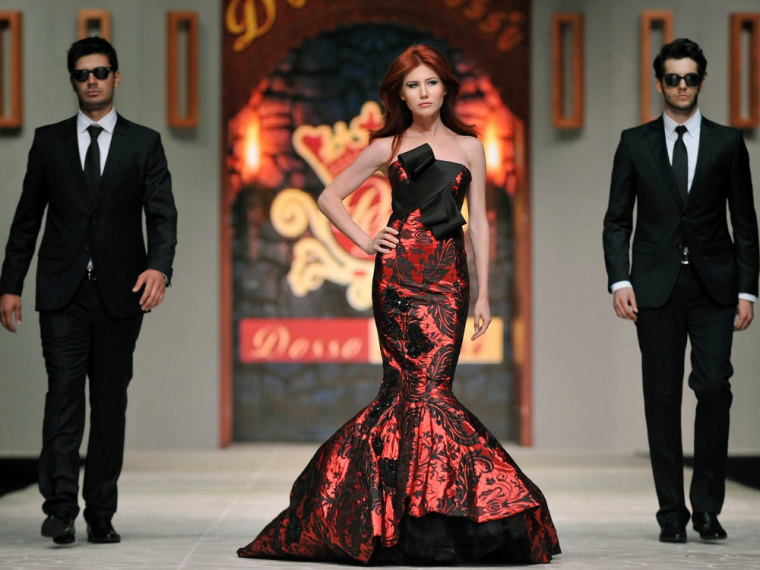 Anna Chapman, 30, the infamous Russian ex-spy deported from the U.S., sure has a sense of humor: On June 8, the foreign beauty was spotted strutting on a Turkish catwalk, escorted by two men dressed as secret agents.
Clad in a stunning red-and-black print gown at the Dosso Dossi show, the redheaded celebrity looked quite the James Bond character. Her payment? The clothing line's owner, Hikmet Eraslan, said he donated to Chapman's charity foundation for children with poor eyesight.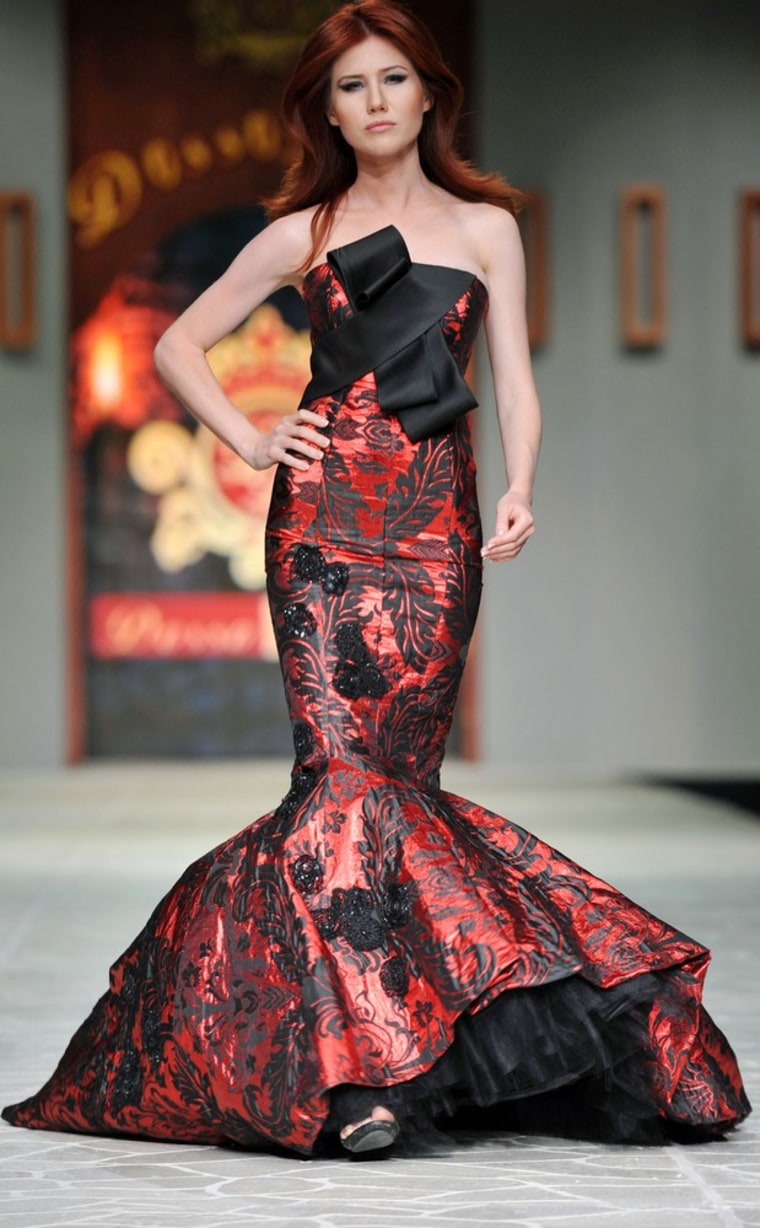 Chapman certainly hasn't stayed undercover since being deported in 2010 along with 9 other agents. She's been enjoying her celebrity status — modeling, hosting a weekly TV show in Russia, editing a business magazine, posing in lingerie for Maxim magazine (naturally), and even dedicating her time to a youth charity organization.
More: H&M's newest collaboration? The kooky Maison Martin Margiela
Teen makes graduation dress from old math homework