Two weeks ago, 32-year-old Rahaf Khatib made history as the first hijabi — a woman who wears an Islamic head covering — to appear on the cover of a fitness magazine.
The response to the piece, in the October issue of Women's Running, according to Khatib, was "95 percent amazing."
"In the first 48 hours, I was bombarded with so many positive messages, from Muslims and non-Muslims alike," Khatib told TODAY. "(The story) was shared wildly … Everyone was so happy to see a positive representation of me and my community."
RELATED: 'No less American than you': Muslim woman fires back at Donald Trump with eloquent letter
Then, about a week later, came the hate.
"Anti-Muslim attacks started pouring in … I had people telling me to strap on a vest, to go back where I came from," she recalled of the mixed response to an Instagram takeover she did on the Women's Running account.
Khatib's emotional response was a twisted one: "I felt bad for the magazine, that they were taking the hit for this," she said. At the same time, Khatib's photos were quickly picking up thousands of likes, and the comments expressing admiration and gratitude far outweighed the hateful ones.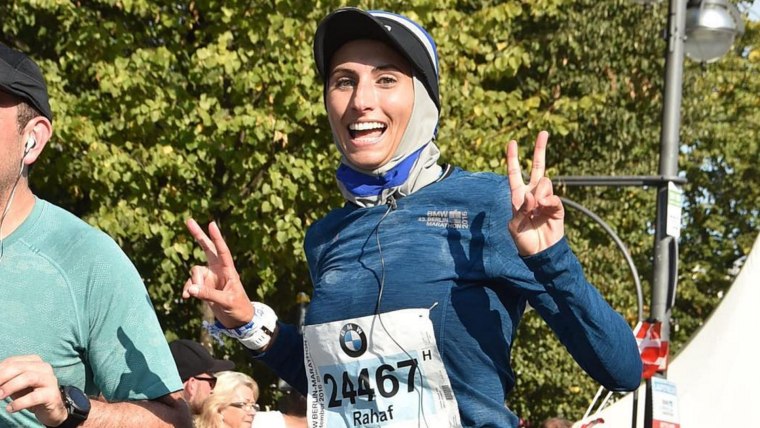 Khatib realized that the exposure — and even the subsequent backlash — was a necessary step in highlighting the need for more diversity in the fitness industry. After all, she knew not many fitness models looked like her. It was the desire to empower other minority women that had driven her to contact Women's Running in the first place.
"When I look at an ad or open a magazine, I say, 'Where is the diversity?'" said Khatib. "You see white, white, white — maybe a black runner sometimes. There's so little representation of any other race, color, sexuality. We are the minorities, and we are runners, too."
RELATED: Women's Running magazine features plus-size model on its cover
The one-dimensional representation was at odds with Khatib's real-world experience in her home of Dearborn, Michigan, where she calls the varied running community "a lifeline." A stay-at-home mom, Khatib picked up running in 2012 as a way to get out of the house, and found it instead to be a powerful source of confidence and connection.
"By joining running groups and doing these races, I feel like I'm being a part of something bigger," she said. "It's the best community I could ever imagine."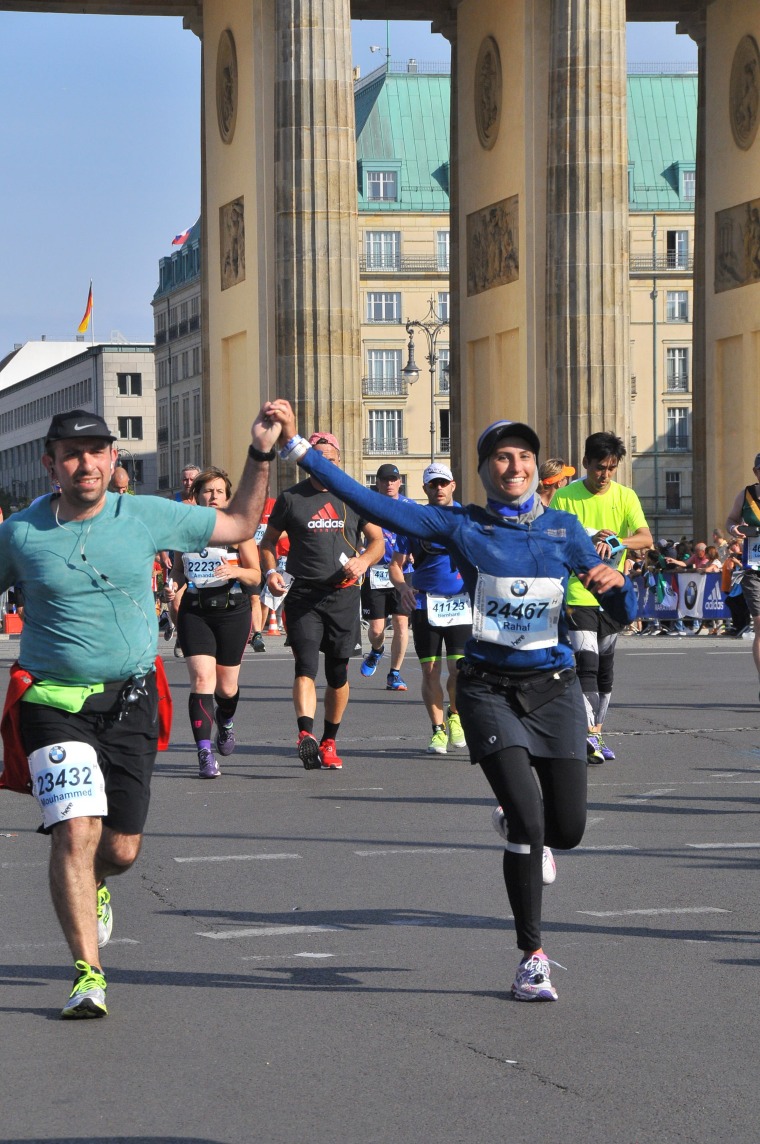 Khatib hopes to challenge the media to speak to all athletes — and the individuals reading to keep their hearts and minds open. "If you see a runner who covers like me, don't rely on your assumptions or the stereotypes you've heard on the media," she said. "Just smile and offer a kind word. Ask a question, if you're curious.
"We're just doing our own thing," she added. "We're all crossing the same finish line in the end."