Rob Lowe doesn't seem to age, so it's fitting that the 51-year-old actor is planning to launch his own skin care line.
The "Parks and Recreation" star told Women's Wear Daily that Profile, a collection of five products formulated for men, has been in the works for six years — and he's had a hand in every step.
"The thing I really want people to understand is that I built this line from the ground up," he said. "I'm not the celebrity endorser, I'm not the face of the product. I'm the developer of it. I have an entrepreneurial spirit."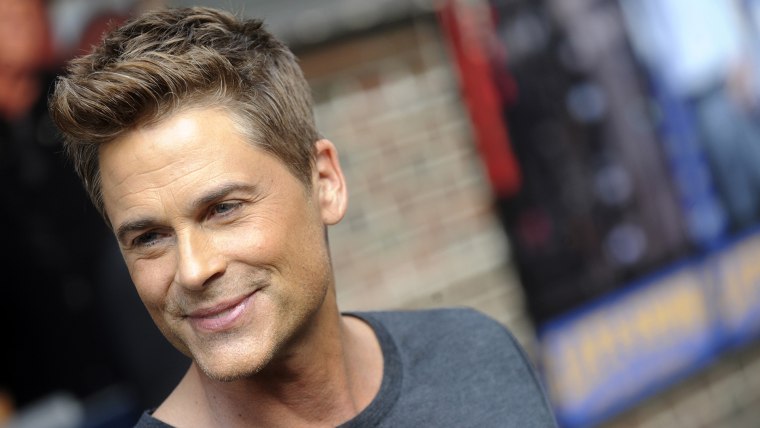 The line, which will include a cleanser, a shave gel, an aftershave serum, a moisturizer and an eye serum, will hit Nordstrom stores this fall, with prices ranging from $24.50 to $59.50.
"This is not a repackaged women's line with macho print," Lowe added. "This is formulated specifically for men's skin, which is up to 30 percent thicker than women's skin."
The father of two also said that he's enjoyed helping his two college-age sons hone their own grooming techniques.
"I've fathered them through the 'it's time to wear deodorant' phase, through the 'maybe a little less Axe body spray,' and now into, legitimately, the 'what does it mean to groom yourself' conversation," he said.
Earlier this year, Lowe opened up about the secret to his youthful appearance during an interview with Conan O'Brien.
"I'm aging on the inside, Conan," he said, joking that he was "103 at heart."
"I take very good care of myself," he continued. "I don't drink, I work out a lot. I've learned some tricks over the years."