The Houston Cougars just nabbed their first NCAA tournament win in 34 years thanks largely to a last-second layup by Rob Gray.
But the top scorer's moves weren't the only thing that had basketball fans buzzing during the team's nail-biter victory over San Diego State — Gray's top knot earned plenty of attention, too.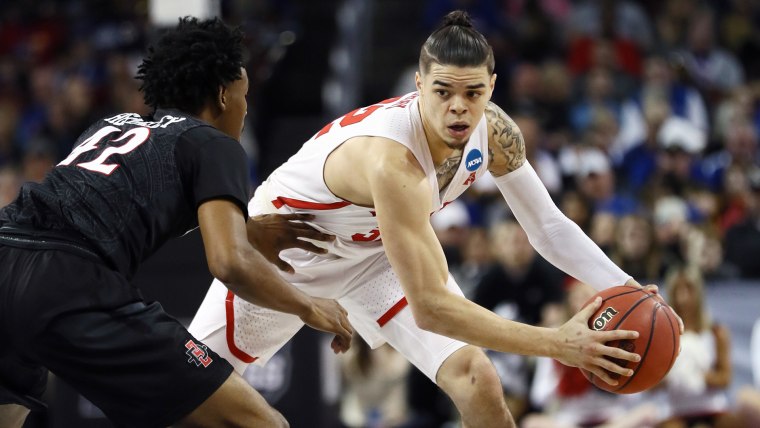 Call it personal style, an outstanding updo or just a good luck charm, but Gray's signature man bun managed — at least momentarily — to overshadow his career-high game (on social media, at least).
Fans not only took notice of it, they took inspiration from it.
That's really saying something since, before Thursday's big game, the man bun was considered a polarizing look.
But now it seems that Gray has redeemed the 'do.
A few weeks ago, NCAA.com correspondent Andy Katz asked the Houston guard about his go-to style. Gray explained that there's no mystery to his man bun — it's just good for his game.
"I've already got 6-foot-6 defenders on me," he said. "I can't have my hair all in my eyes and stuff. I need to be able to concentrate, so I just throw it back in the bun and I'm good to go."
Even if you're no man-bun fan, you can't argue with results.