Not only did Rita Moreno make a triumphant return to the Academy Awards, but her dress did, too.
The 86-year-old Hollywood legend returned to the Oscars red carpet sporting the iconic black-and-gold gown she wore to the 1962 Oscars, where she won the award for best supporting actress for "West Side Story."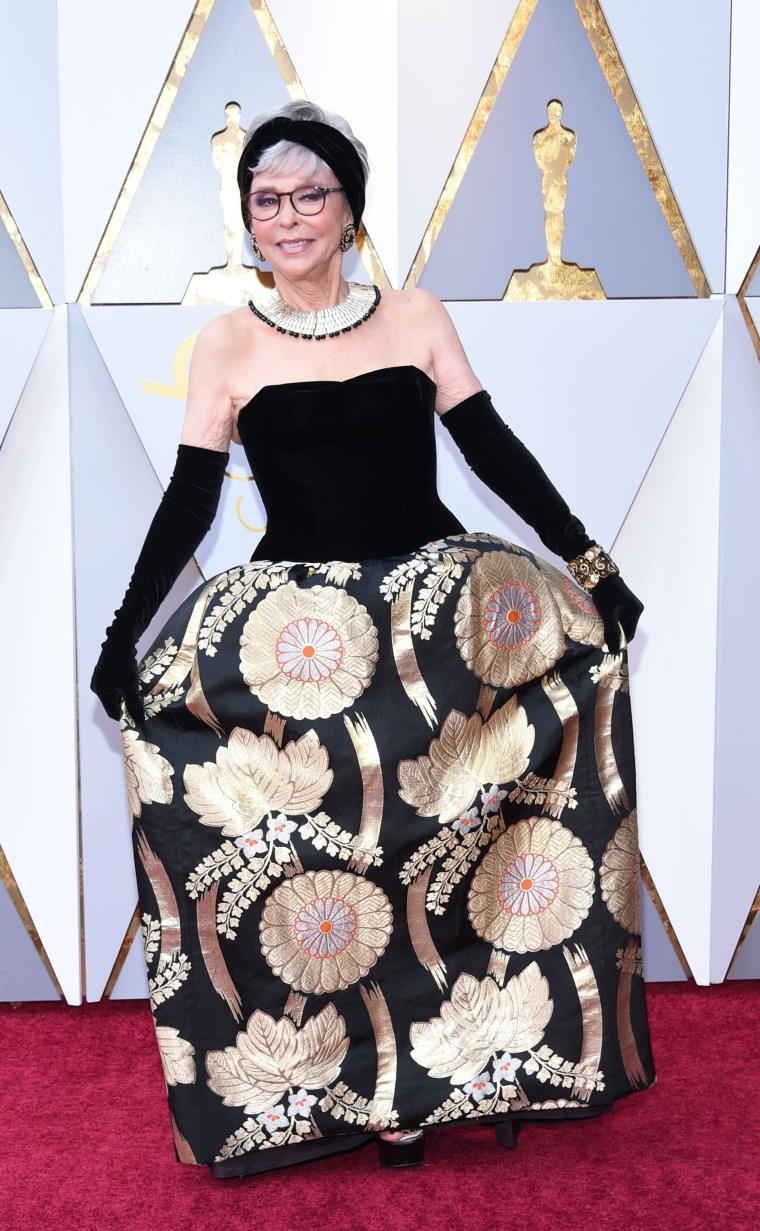 Designed by the late Filipino fashion legend Pitoy Moreno, who died on Jan. 15, the gown is made from the "obi" fabric used as wraps in Japanese kimonos.
"You think it would tarnish! It's been hanging in my closet," Moreno told Ryan Seacrest during E!'s red carpet coverage Sunday night.
Moreno, on hand to present an award Sunday night, added a few flourishes to make the dress even more stunning in 2018. Turning the gown strapless, the "One Day at a Time" star was able to show off a stunning gold necklace.
Moreno is deserving of a fashion award to go along with the Emmy, Grammy, Oscar and Tony Awards the EGOT winner has on her mantle.
Vanity Fair reporter Rebecca Keegan was the first to report the news after hearing about Moreno's plans from the actress's daughter two days earlier.
The look was the talk of social media:
"That's our @TheRitaMoreno," tweeted one fan. "I can't even fit into the dress I wore home from the hospital after my first kid!!"
"Bow down!!!! The queen," tweeted another.