There's a reason Rihanna received fashion's highest honor Monday night: The woman is not afraid to take risks.
Case in point: the see-through dress she chose for the prestigious Council of Fashion Designers of America awards, where she was honored as 2014's Fashion Icon.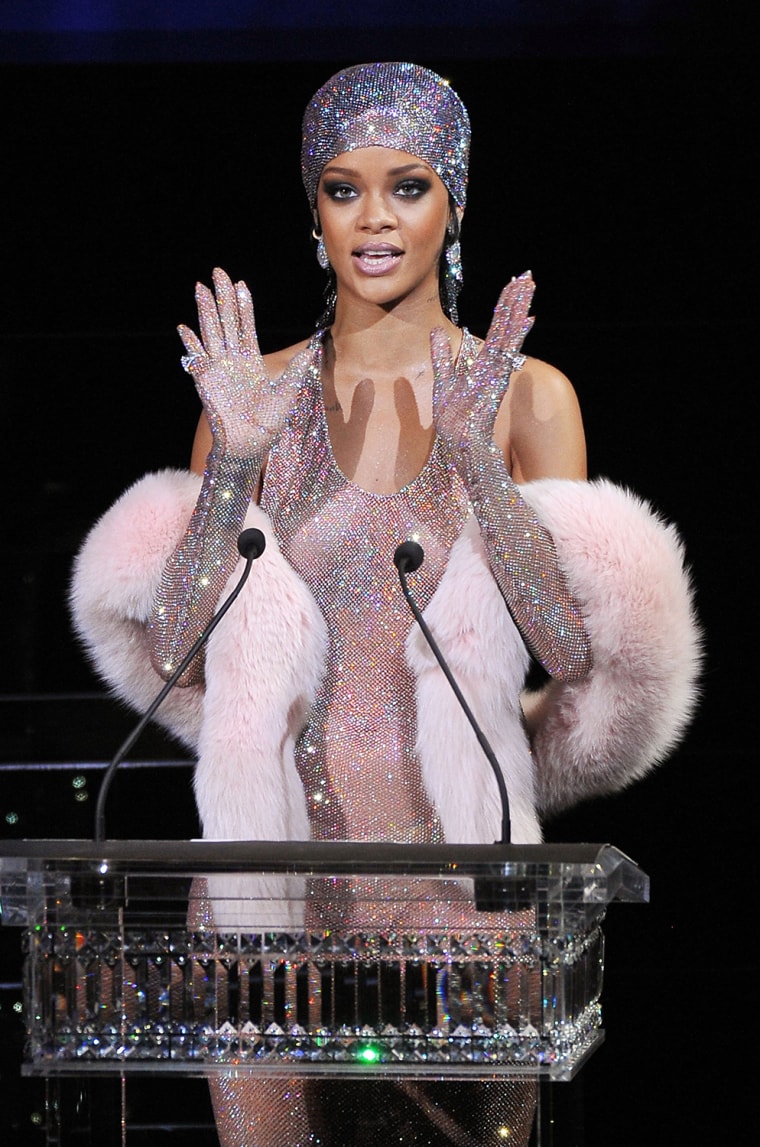 We won't show it here, but suffice it to say, the extremely sheer gown's frontal view (by designer Adam Selman) left little to the imagination. The shimmering star accessorized with 200,000 crystals, gloves, a thong and a strategically placed pink fur stole.
Watch the anchors react to Rihanna's dress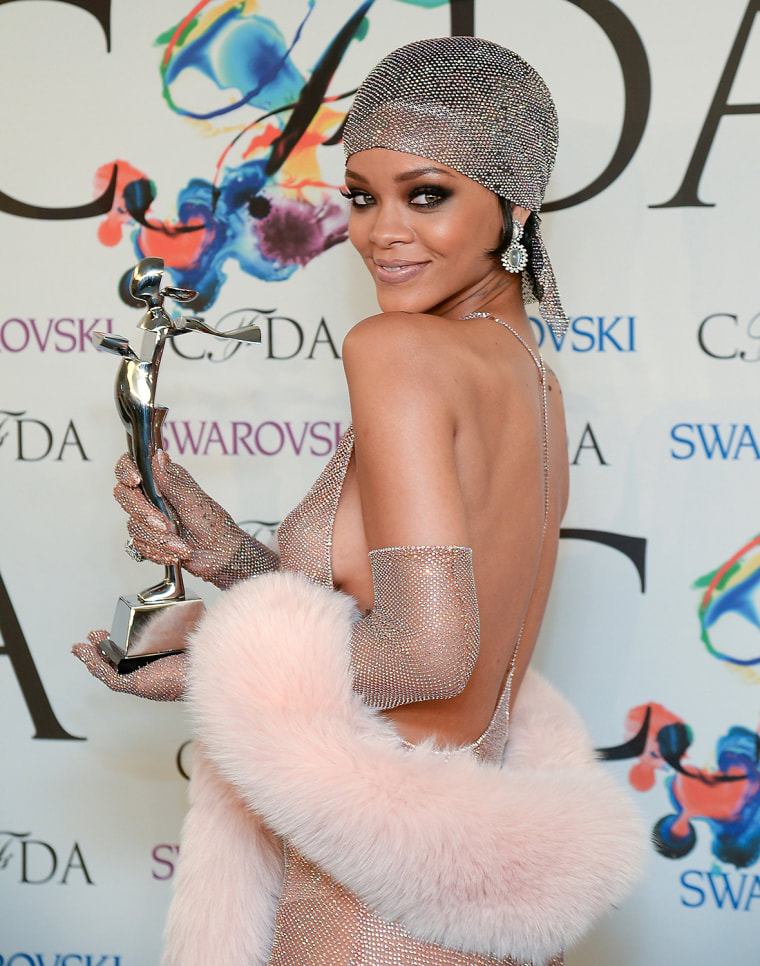 Previous Fashion Icon award winners, who are voted on by members of the fashion-industry community, have included other celebs who like to push fashion's limits, including Johnny Depp, Lady Gaga, Iman, Kate Moss, Sarah Jessica Parker and Nicole Kidman.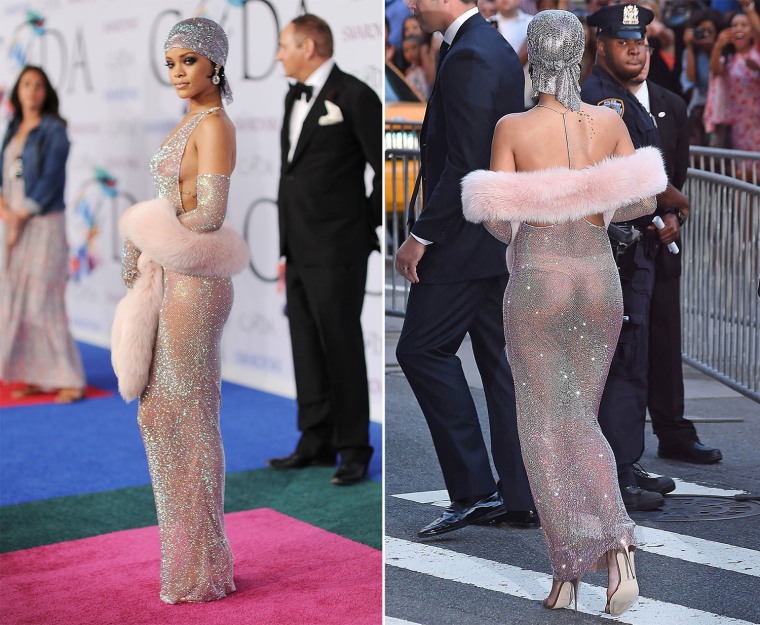 "Fashion is just a world of thrills. It's exciting. There's no rules," Rihanna said after happily accepting her stylish statuette from fashion arbiter and Vogue editor Anna Wintour. "Fashion should never be frustrating. It should be fun!"
The award-winning singer and style icon is a force in pop music.
Every year, the industry gathers to honor designers, celebs and other stylish folks. On Monday night, a steady stream of celebs arrived at New York City's Lincoln Center, dressed in their designer finest.