It seems like just about everyone has caught on to the smokey eye, but you'll be a trendsetter when if you become the first friend to rock the reverse smokey eye.
The reverse version gives you that same, slightly daring look that we loved about the original, but with a cool new twist.
You can rely on the same eye shadow palette you've been using all along. All you have to do is change how you mix the colors together and you'll be looking like a hip, downtown girl in no time.
Makeup salon Rouge NY showed TODAY.com how to switch up our eye shadow and try the reverse smokey eye.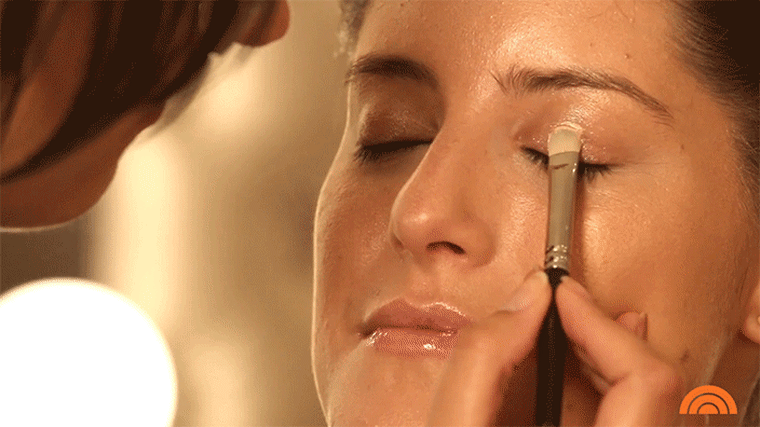 Place a warm gold eye shadow on the center of your eyelids. You'll want to leave the outer areas clean so you can layer on color.
Look for a cool gray shadow color with a little bit of shimmer and apply to the outer and inner corners of the eyelid. Make sure to not go too heavy with this darker color — you want to avoid looking like you got socked in the eye!
Swipe on your favorite mascara and you'll be out the door looking fierce and fabulous!
What does 'S' stand for? Visit our A-Z Beauty Gif-tionary to find out.