Gina Vivinetto spent the 1990s listening to indie rock, singing in bands and getting a degree in English. By the end of the decade, she was writing about pop culture for a large newspaper in Florida where she interviewed dozens of '90s icons including Janeane Garofalo and members of Pearl Jam, Bikini Kill and Sleater-Kinney. TODAY.com asked her to reflect on the recent trend in grunge fashion.
Been to a shopping mall lately? Then you've noticed '90s grunge fashions are back in vogue this season. Flannel shirts, ripped jeans, even Guatemalan knapsacks are hot items for back-to-school. Of course, we should have known what to expect from New York Fashion Week, the style world's Oracle of Delphi. Back in February, designers from all over chimed in with their take on Seattle's early 1990s boho chic.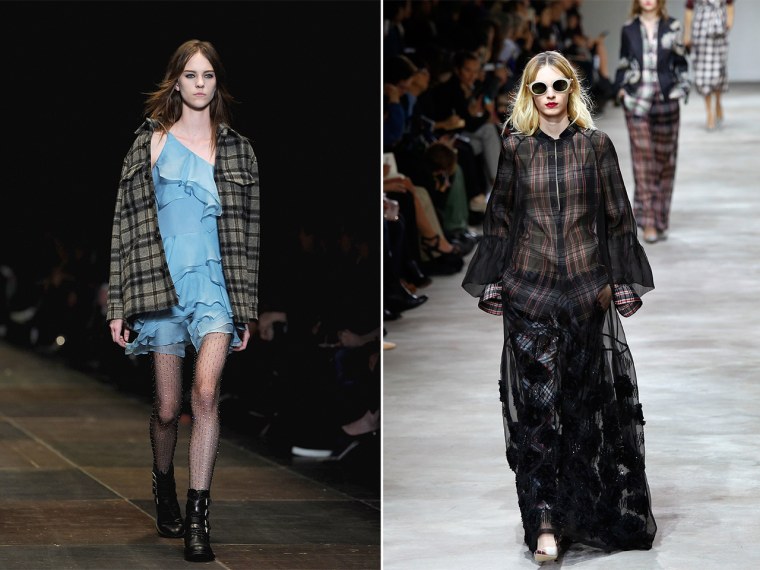 Marc Jacobs revisited his favorite era, while others gave the layered flannel-and-T-shirt look a decidedly Park Avenue twist. The biggest shock came from conservative Yves St. Laurent whose creative director Hedi Slimane sent a valentine to the women of '90s indie rock, most especially Courtney Love. He paired babydoll dresses, combat boots and knobby cardigans to create a look straight out of a Hole video.

Love, once our generation's track-marked Mother Superior, gushed via Twitter that she relished "the idea of rich ladies buying what we used to wear."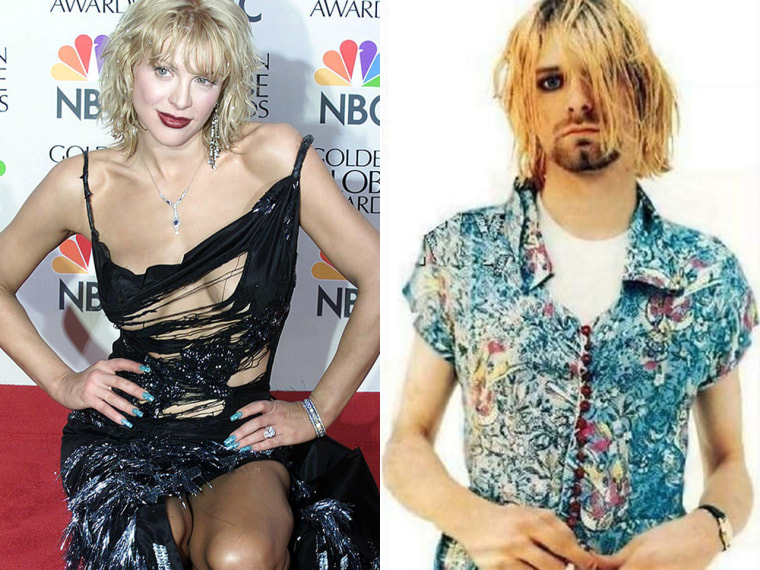 For card-carrying members of Generation X who equated selling out with mortal sin, this takes some getting used to. But, I for one am thrilled. Sure, indie rockers of the '90s were more about thrift stores than couture. And yes, we balked back then when the media and fashion world tried to capture our vibe. To begin with, we hated the word "grunge" as a catchall term for whatever it was we were. We grumbled when our musical idols, including Kurt Cobain, made the cover of Rolling Stone. We raised an eyebrow when Riot Grrrl was featured in the mainstream press. (One Sub Pop record label rep went so far as to provide a New York Times reporter with a phony grunge glossary.) How dare they try to define us! Dirty corporate vultures!
But, now, it's time. Think about what came after Gen X's humble reign. The end of the '90s begat Britney Spears. The 2000s brought Perez Hilton, "Gossip Girl," and reality TV. Meanness, glitz, and materialism. Flashbacks of the '80s!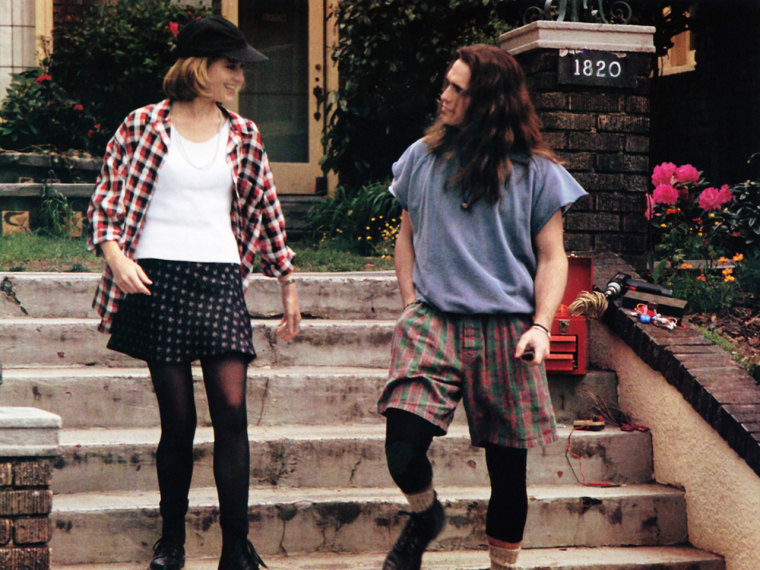 It's our duty to share grunge. Though for sure nostalgia makes us nervous. Nostalgia, after all, is synonymous with age, and Generation X, as we know from the media stereotype about us, has always refused to grow up. Well, can you blame us? Adulthood looked terrifying. We were children during the 1970s and 1980s in the chaos of the Divorce Revolution. We never had a glimpse of what life was like before Vietnam and Watergate. (People used to trust the government?) 
We were the first batch of American kids who were taught that not all priests, cops, and Little League coaches were trustworthy. We got the message: grown-ups were creepy! And so, as our bodies moved past puberty, we pulled our ratty hoodies over our heads and hovered in eternal adolescence. We spent our 20s wearing basically children's clothes. The Brady Bunch boys would have coveted our striped tees. We wore gigantic butterfly barrettes and Mary Janes. We wore overalls, for god's sake! We all dressed like we were second graders.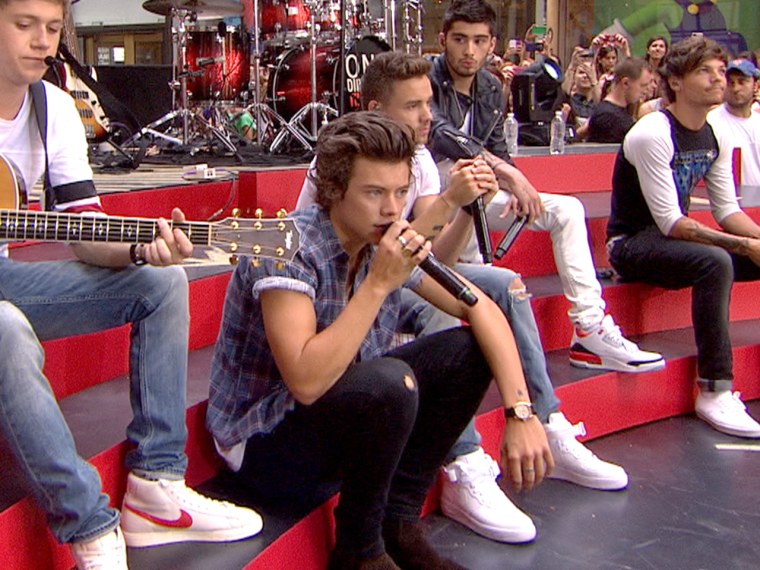 But it wasn't all awkwardness. Fashion for us was an adventurous DIY stew filled with attitude and androgyny. Remember the Lemonheads' Evan Dando wearing a dress and pigtails? Kurt seemed to wear a dress every week. Remember Janeane Garofalo, the comic voice of our generation, in corduroys, chokers, and chunky heels? Doc Martens, we insisted, went with everything, including flouncy peasant skirts. We were the generation that realized thick-framed Buddy Holly glasses should be a thing again – for any gender. Why would we not want to share this?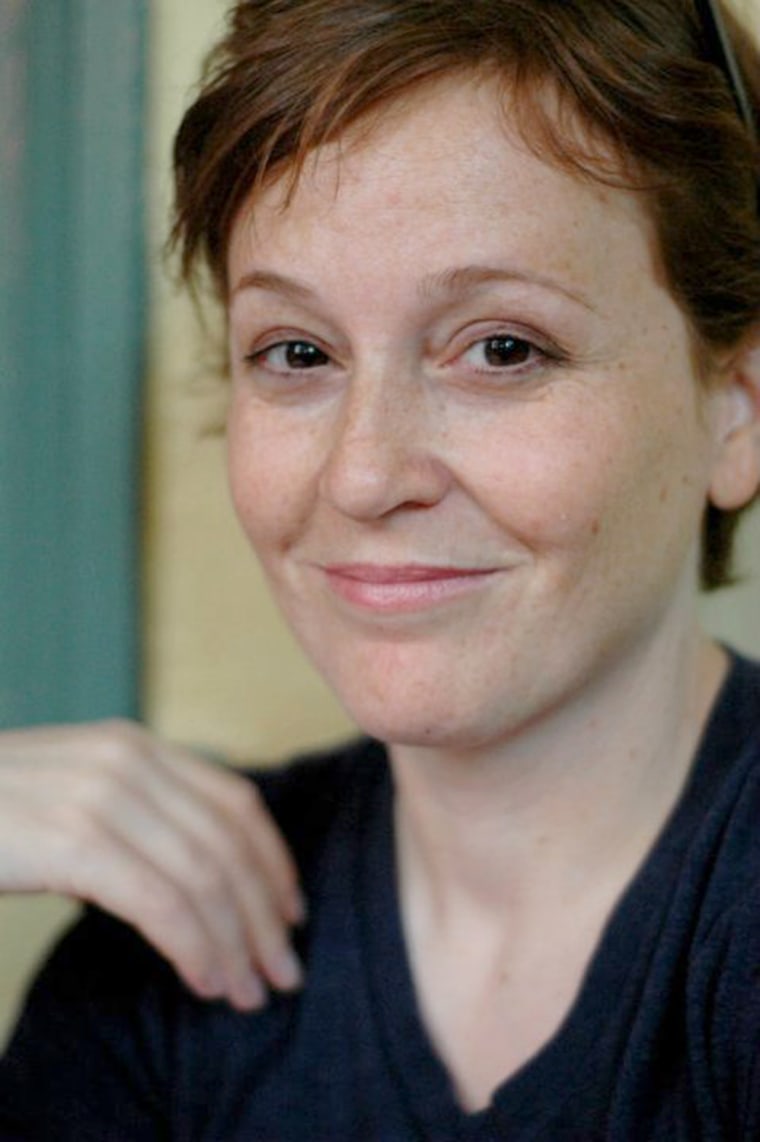 Ours was a golden era of music and television. Nirvana. Pearl Jam. Pavement. "Twin Peaks." "The X-Files." "Buffy The Vampire Slayer."And that's just what white kids were into. An equally glorious renaissance was happening in black youth culture with groundbreaking hip-hop acts like Public Enemy and A Tribe Called Quest, an abundance of black sitcoms on TV, and gorgeous Afrocentric garb.
Sure, with this nostalgia for our era, adulthood mocks us. Now, we are as old as our parents were when we dabbled in peace signs and MTV reruns of "The Monkees." I remember one evening during the mid-1980s when my mom took time out from making dinner to stop a Rit dye disaster. At the kitchen table, my best friend and I were attempting to tie-dye. My mother showed us how to wrap the rubber bands around our T-shirts just so, dipping them in her Le Creuset pots filled with blue and red water. "I never thought I'd be doing this again," she said, laughing, charmed by our interest in her era. She did not have a mid-life crisis about it. She knew it was the natural order of things.
We should not have a crisis about the return of grunge, my fellow Xers. Middle age is upon us. Let's handle it with grace. Let us share our butterfly barrettes with our sons and daughters. Take the neighborhood kids thrifting, maybe. And not be whiny know-it-alls when the media and the fashion world sometimes get things wrong.