Reese Witherspoon still remembers a time when she was a fashion newbie, so when she set out to create her own clothing line, Draper James, she wanted to make sure it welcomed women of all shapes and sizes.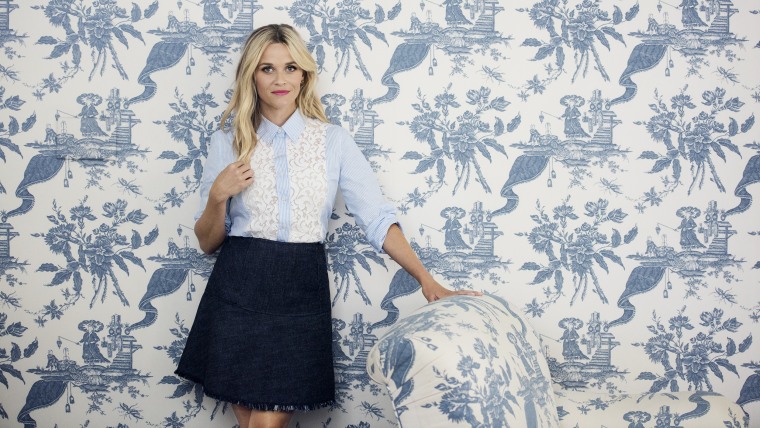 "When I first left Nashville and started going to New York and LA, I was intimidated by fashion too," Witherspoon tells TODAY.com.
"So much of fashion isn't friendly. You're taught that you don't belong and that's why I wanted to create a brand where everyone feels like they belong. And whether that's because it comes in all different sizes or all different fits, there's something for everybody and that's really important."
Like these looks? You can win a $500 Draper James shopping spree! Enter here:
The 39-year-old's experience in designing costumes and working with top-notch designers for red carpet designs over the years made her realize how much she knew about fit and what looks good on different women's bodies. But, it was her Southern hospitality that was the real soul of her business.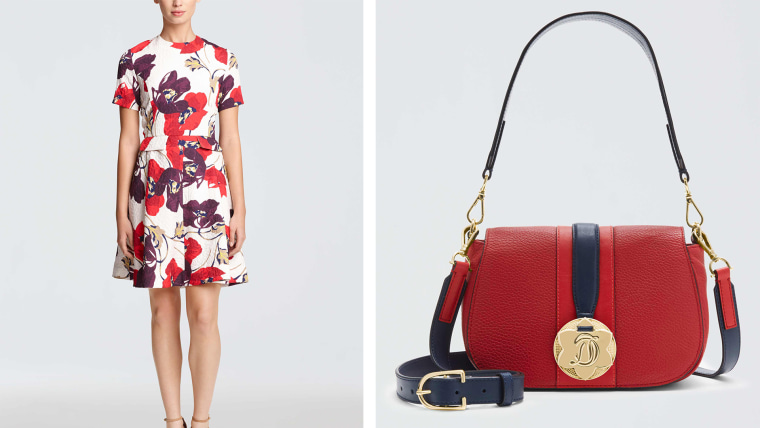 "A big part of being Southern is that you always extend your hand, always make somebody feel welcome and I want the brand to have that and create the feeling in the customer as well," she adds. "I know what different women from different places like to wear because I've done so much research as an actor."
For more fashion and beauty scoops straight to your inbox, sign up for the TODAY Style Secrets newsletter
After revealing her line's fun floral prints and ladylike dresses in the spring, the blonde beauty is excited to show off her first ever fall collection. "I'm so happy about our coats this year. They're incredible," Witherspoon tells us. "They're just really versatile and have a lot of personality in them. I call them character coats. There's red and gold buttons and I feel like it's a classic coat that can add a bit of something to any outfit."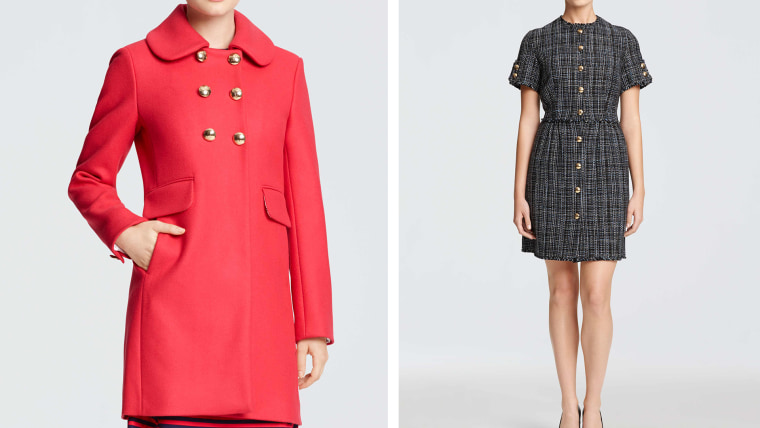 Also in the line up are comfy yet stylish sweaters made for the busy mom on the go. "Our sweaters are amazing," she notes. "They're the perfect weight. They're not too heavy and they're not too light. I think they're going to be great to transition into colder weather. They have great embellishments on them. The one I have here has little flowers and pearls on it, so you feel dressed up even if you're just running the kids to school."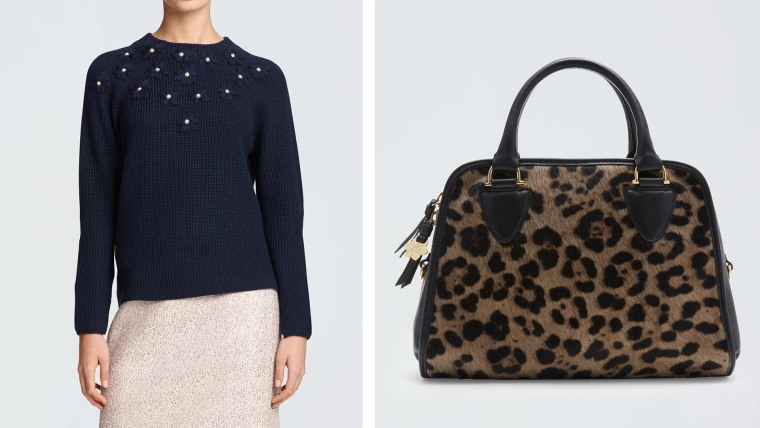 In fact, being a working mom of three has played into many of the designs for her pieces. "I have three kids in three different schools, so I have three different drop-offs, three different pick ups. I'm running all over, running a business. It's important to me that I feel pulled together and ready to face the world whether I'm going to a business meeting at the studio or I'm doing back to school night," Witherspoon reveals. "My outfit has to be easy and ready to throw on quickly and get out the door."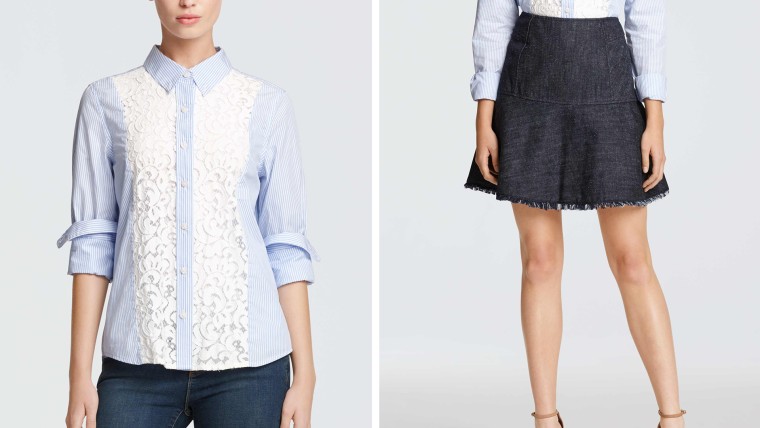 What's her secret to making that seamless transition from after school drop-off to a dinner out of the town? "I'm a mobile storage unit," she jokes. "I keep a lot of different shoes in my car. I have a bag of makeup and at least two or three pairs of shoes in my car."
Ultimately, the Oscar winner is hoping to make the lives of women of all ages easier. "It's important to have people feel good and we really listen to all the feedback and take it to heart adjusting based on what people want," Witherspoon notes.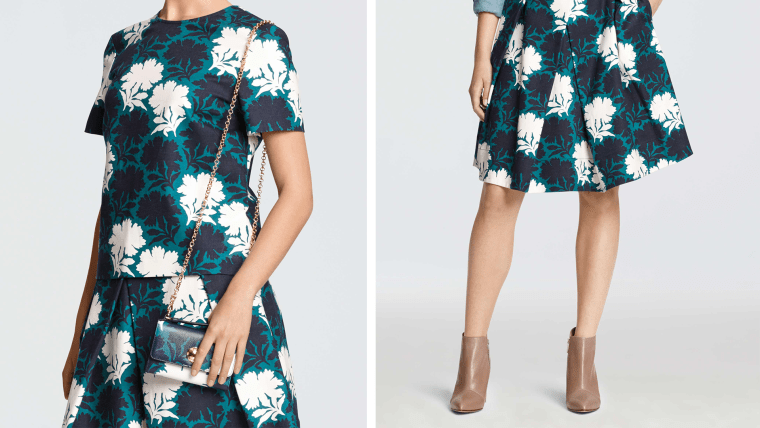 "It's so important that these women feel good and they feel heard and understood. It's for that customer who believes that when you look good, you feel good. And that you put your best foot forward by pulling yourself together in the morning and you present your best self to the world by dressing in a way that is hopefully easy for people."
Though Draper James has only been around for a few short months, Witherspoon is open to the possibility of expanding.
"The possibilities are limitless," she says excitedly. "We're looking at children's and shoes and bridal. A lot of women want bridal. There's a thing about the Southern bride. It would be a lot of fun to create wedding dresses and I have a lot of experience with that whether it's in movies or real life."
So, could we see Witherspoon's "Sweet Home Alabama" character come to life by presenting her line at Fashion Week?
"Karl Lagerfeld Chanel to Dallas would be really fun," she concludes. "Nashville has a new fashion scene where they're having a fashion week in Nashville. I would be interested to take it to where the brand was born and really get to the customers whose stories we're trying to tell."