The Oscars red carpet is rolled up and packed away, but we're still ogling our favorite fashion moments. While most stars nailed their awards show look, some could have used a tweak here or there (or maybe should've listened to Bobbie's predictions in the first place). TODAY style editor Bobbie Thomas offers some solutions to tweak those gowns into something fabulous!
Tailored tweaks
Reese Witherspoon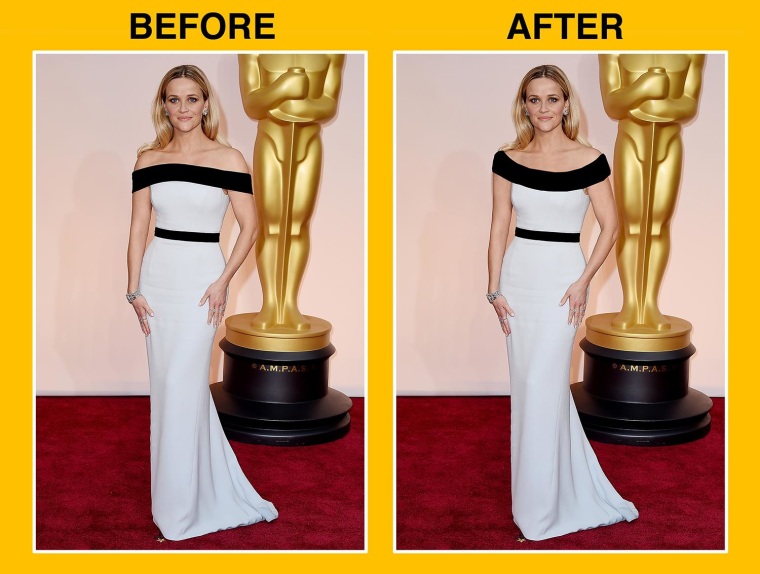 This is a great take away tip for viewers at home with a petite frame like Reese! I inverted her black neckline to create a visual lift so that the lines draw the eye up instead of down.
Jessica Chastain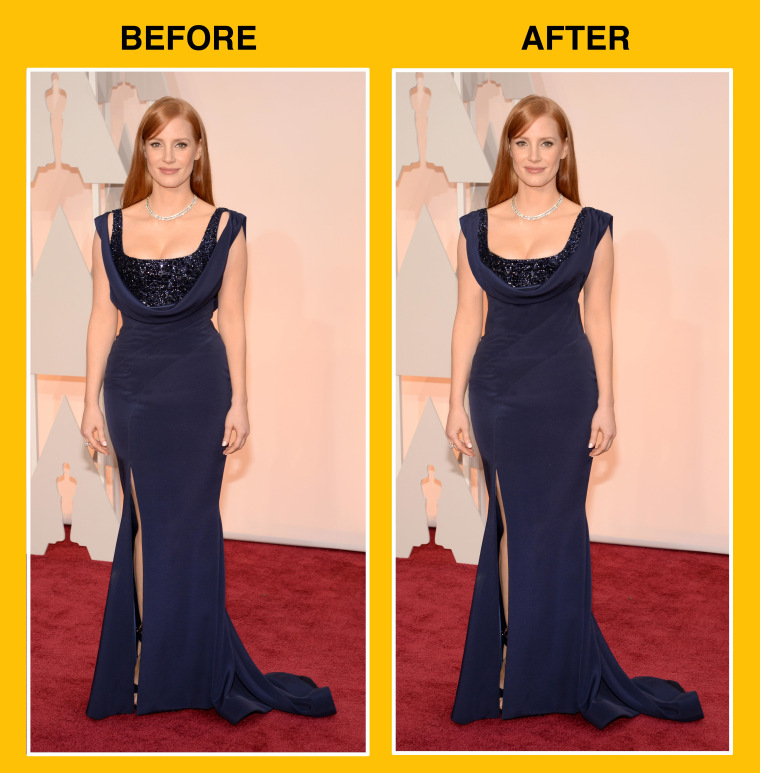 The double layered bodice was not only busy, but also hid her waistline. I minimized the distracting elements by connecting the shoulder straps and raising the drape to reveal more of her (fabulous!) figure.
Lupita Nyong'o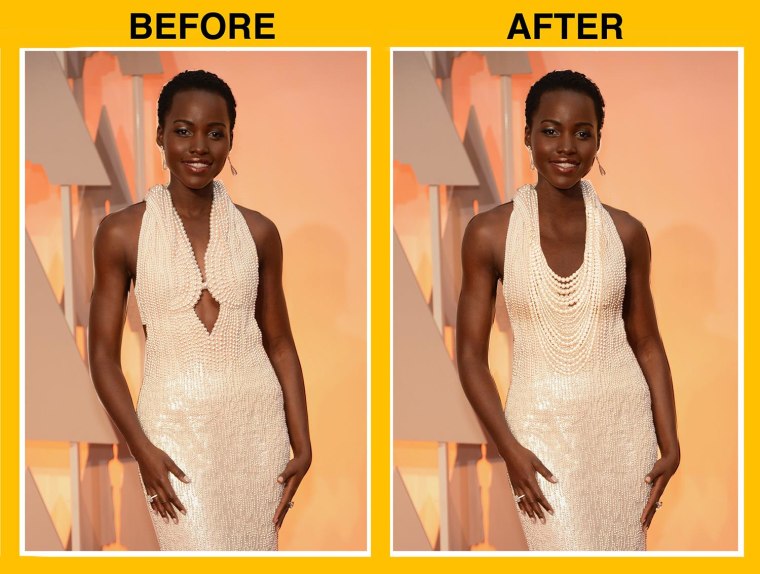 Lupita is so luminous and I loved the idea of the pearls! But I felt the construction was taking away from the details and more importantly, her. My idea would be to simplify the design to make it feel effortless.
Beauty and balance fix
Felicity Jones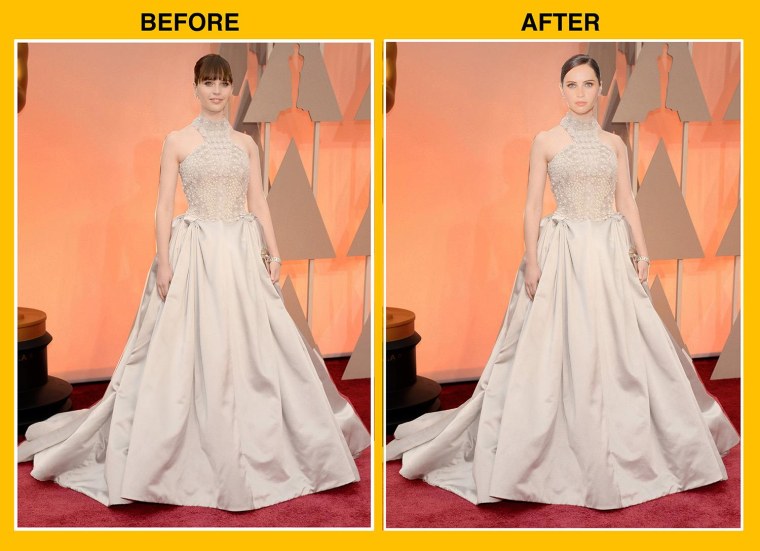 Here's a dramatic example of how hair and makeup can change the balance of your dress or overall look. Felicity Jones looked like a dream, but a simpler hairstyle would have given the entire outfit a sleeker feel.
Style swap
Laura Dern and Faith Hill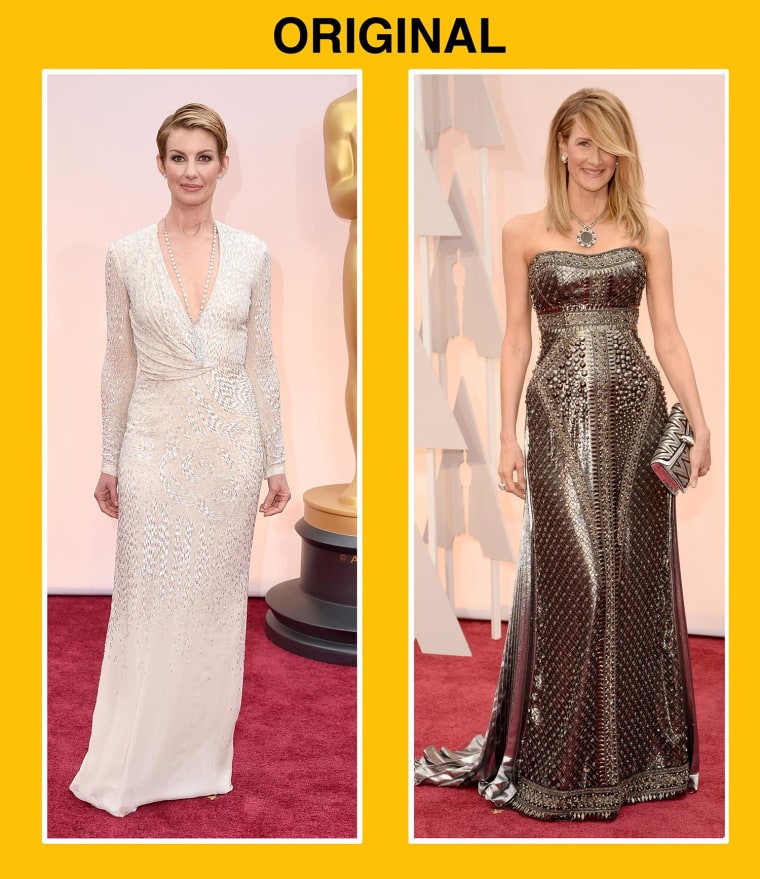 Laura's full-bodied hair seem to compete with her edgy embellished gown, but it may have complemented Faith's chic and sleek dress. On the other hand, Faith's cropped cut offered Laura's gunmetal gown a fresh and modern touch.