Funny girl and actress Rebel Wilson is adding a new profession to her growing resume: fashion designer.
The 35-year-old might be known for brightening our mood with her comedy, but now she's helping women around the world look and feel their best with a capsule collection she's created with plus-size fashion retailer Torrid.
"I'm a creative person. I create characters, scripts, jokes, music… so I thought, why not clothes?" said Wilson in a press release.
RELATED: ModCloth removes 'plus size' section for 'a more inclusive shopping experience'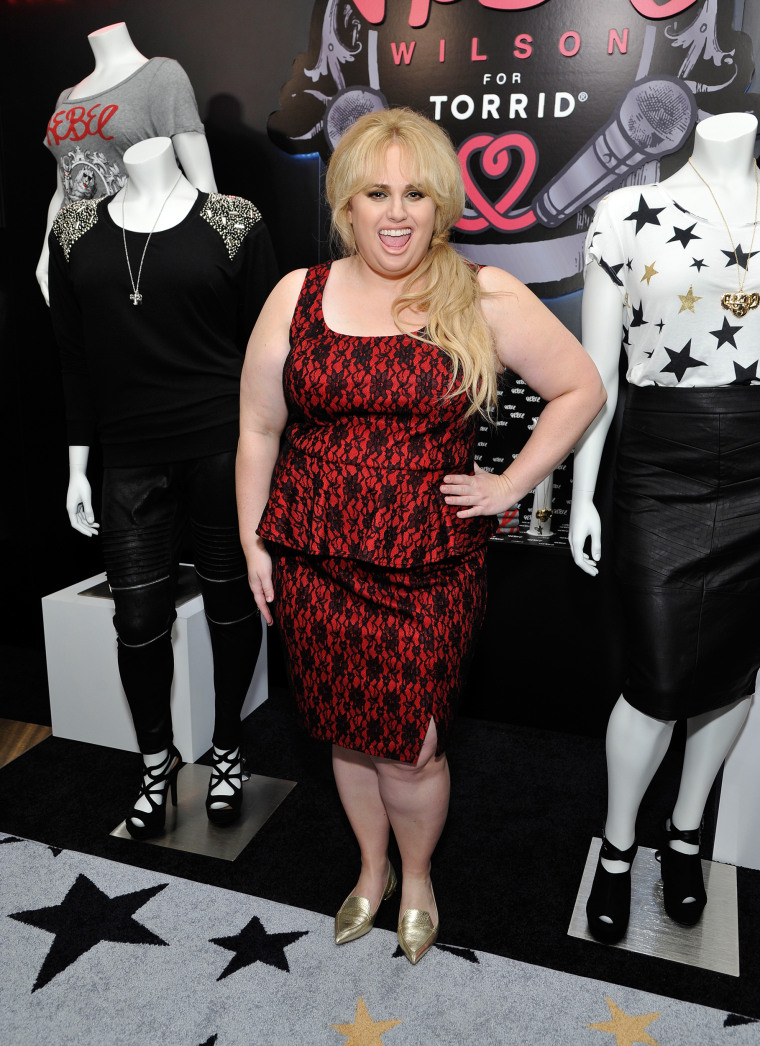 Wilson, a plus-size woman herself, knows the frustration many women face in not being able to find chic, affordable designs that also help make them feel gorgeous.
"I've never really felt like there's a brand out there in the plus size world that is creating cool stuff, that fits well and is good quality yet affordable," said Wilson in the statement. "It's really only been in the last few years that I've seen companies try."
As of now, Wilson's collection is just for the holiday season, but a spring line for next year is currently in the works.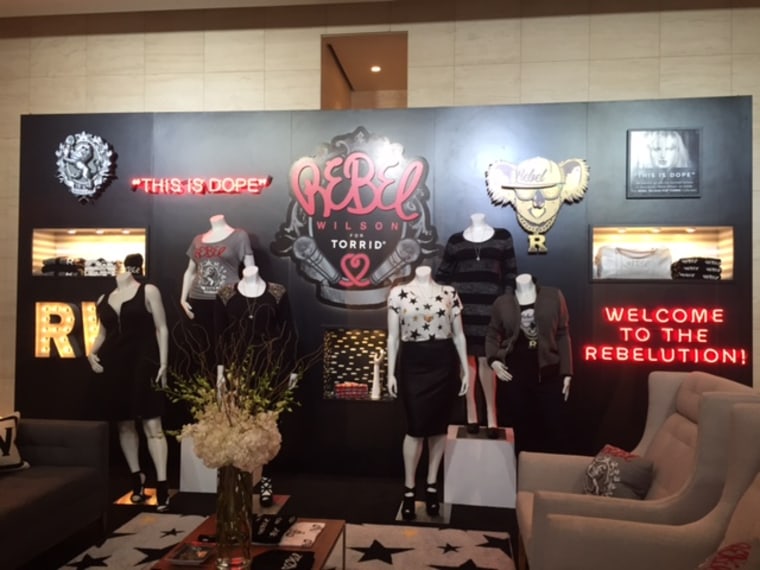 "I've been loving designing the clothes for my capsule collection," said Wilson. "I've been putting my unique style and personal loves into the clothing and literally can't wait for the collection to launch!"
RELATED: Plus-size clothing rental site 'Gwynnie Bee' makes fashion accessible to all
The collection is said to include lots of Wilson's personal touches. For example, T-shirts include her signature as well as koala bears — an icon of her native country Australia. With 25 items that range from $22.50 to $98, Wilson's designs give a sophisticated and elegant spin to casual wear. Her pieces can get you through the weekend, the work week and even a night out.
To celebrate the line's launch, TODAY.com picked out some of our favorite items from Wilson's collection.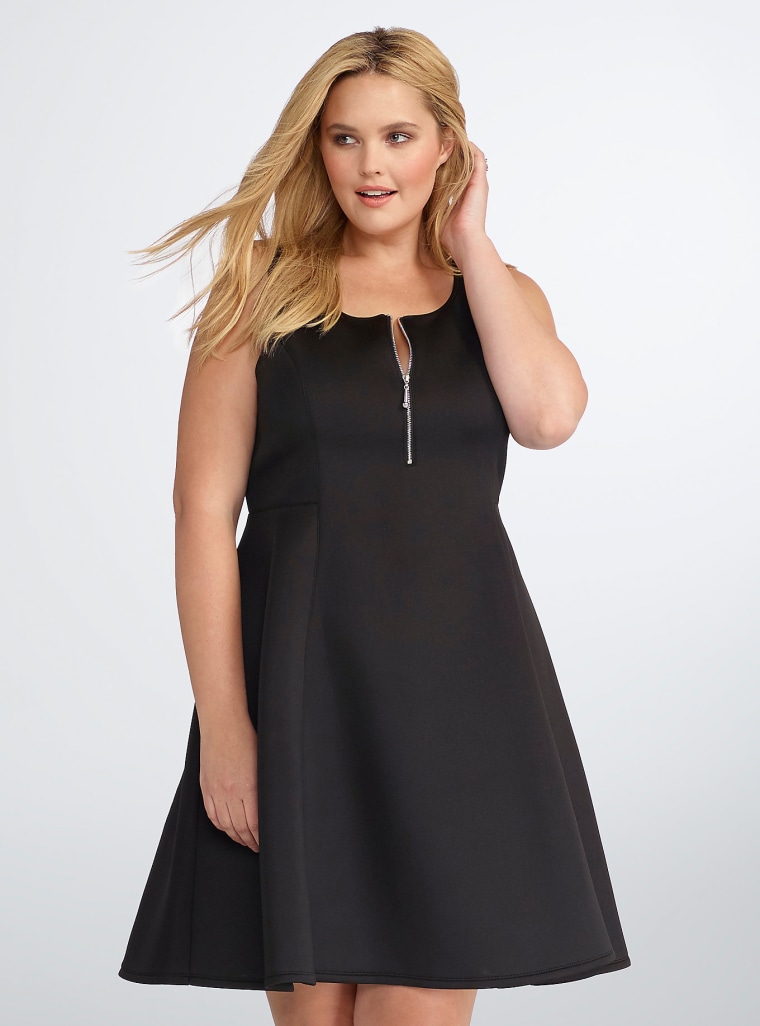 Rebel Wilson for Torrid Fit and Flare Dress, $64.50, Torrid
This dress can be worn to the office with a pair of flats, or for a night out with heels and a clutch. Throw on some tights and wear it with booties all winter long, too.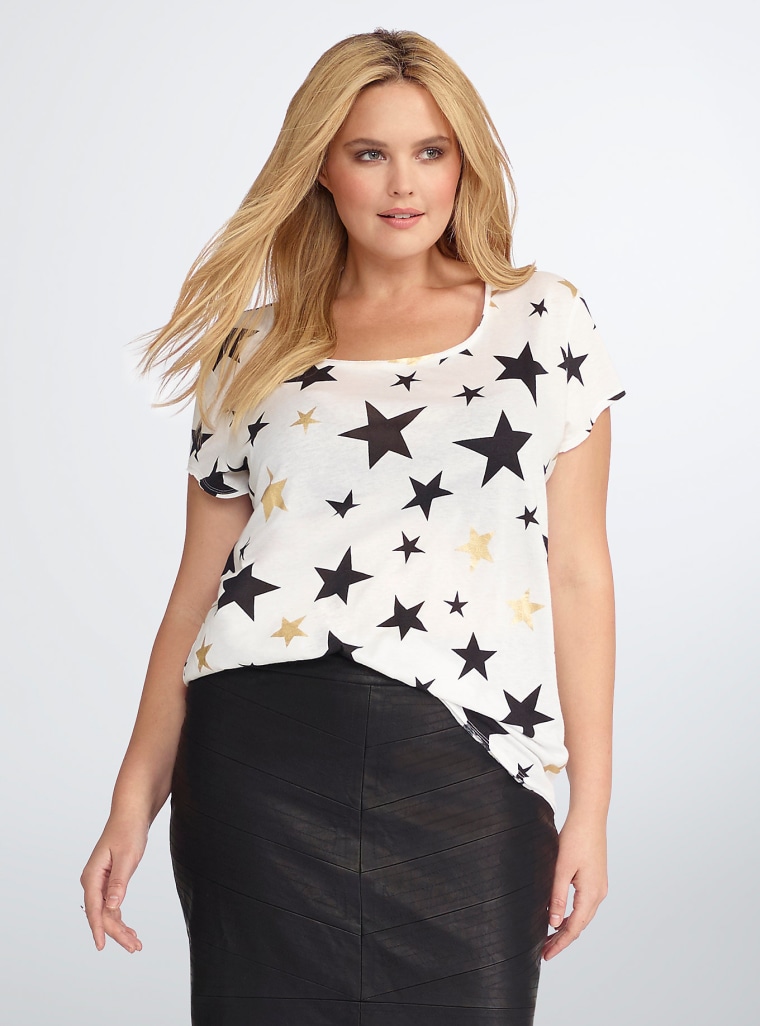 Rebel Wilson for Torrid Star Tee, $38.50, Torrid
This black and gold star T-shirt can be great for a casual weekend when paired with your favorite jeans. You can also wear it with a pair of waxed pants or a leather skirt to achieve a more formal look with a cool vibe.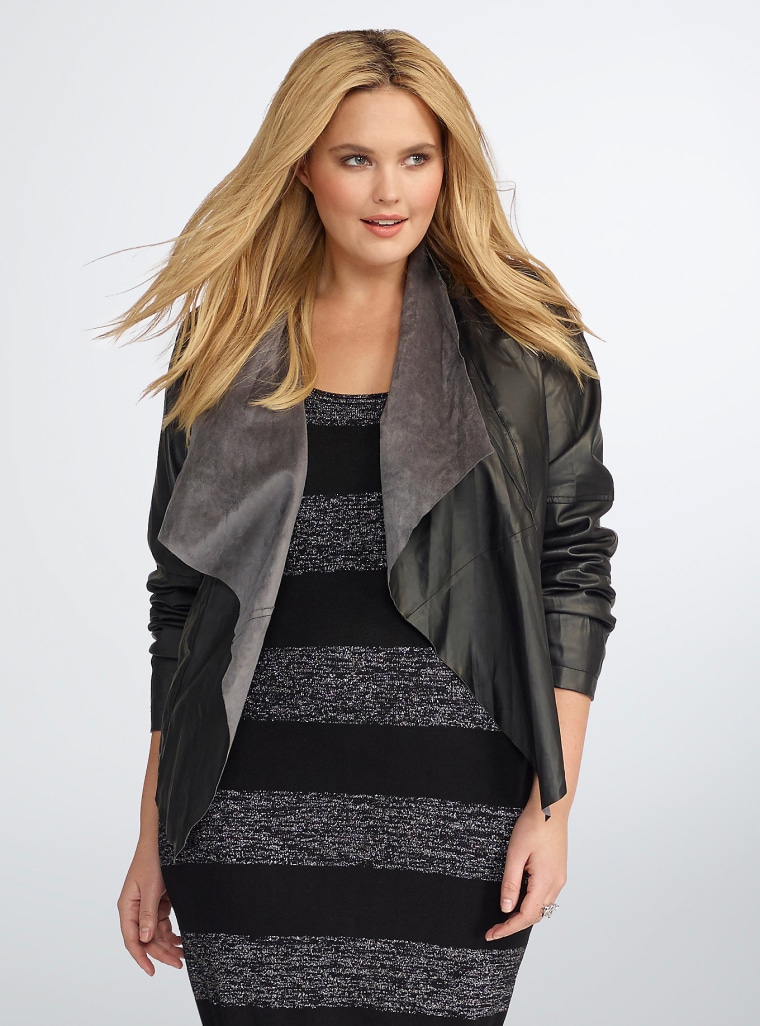 Rebel Wilson for Torrid Drape Front Jacket, $98.50, Torrid
Wear this jacket to the office with a silk blouse underneath, throw it over a dress when you're hitting up the town or use it as a layering piece for a fall weekend.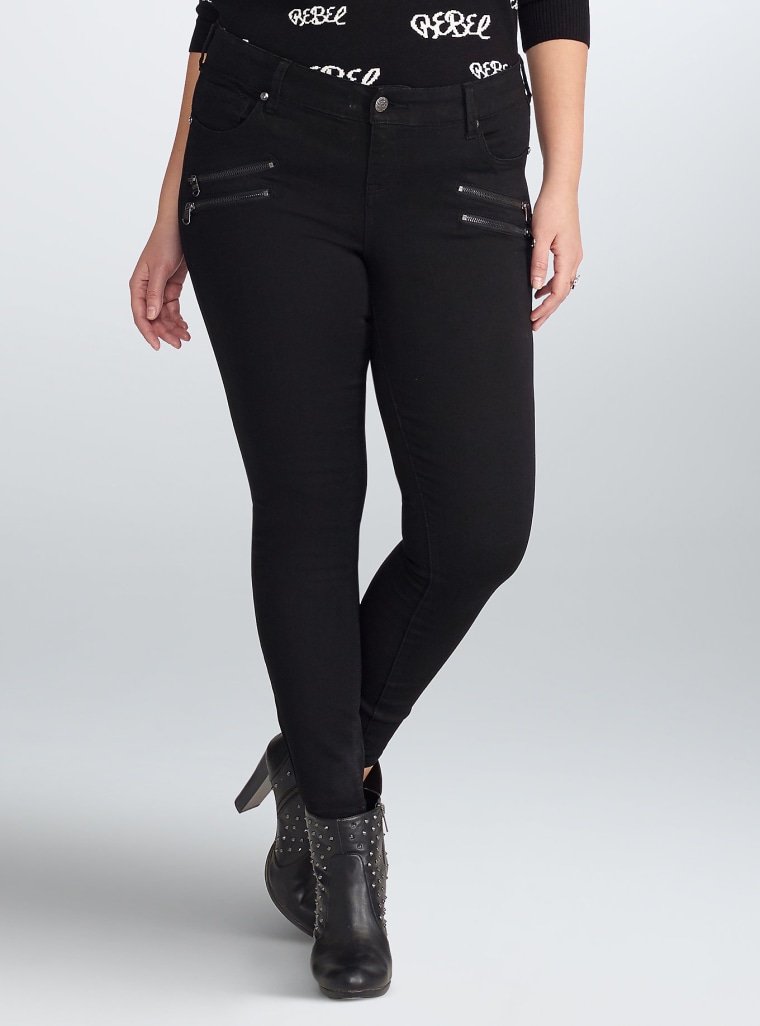 Rebel Wilson for Torrid Multi Zip Skinny Jeans, $68.50, Torrid
Every girl needs the perfect pair of jeans and this black skinny pair with double zippers might just be it. The dark color makes them potentially office appropriate, but they can also be worn on weekends or for a date night. Just change up the top and you're good to go. Also, the double zippers given them an edgy, modern twist.
RELATED: Melissa McCarthy says 'plus size' label tells women 'You're not really worthy'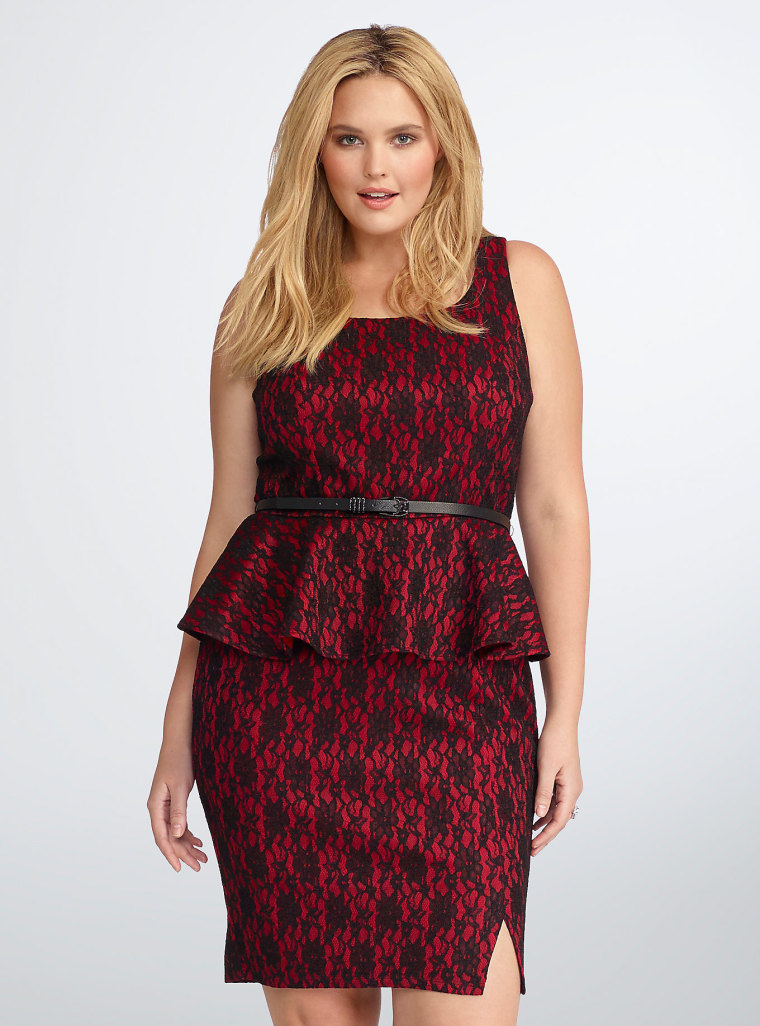 Rebel Wilson for Torrid Lace Peplum Dress, $74,50, Torrid
This red dress with black lace screams ultimate party dress. The peplum detailing makes it super flattering for all figures, and the added belt helps to define your waist. This dress will be your go-to frock for hitting up the town.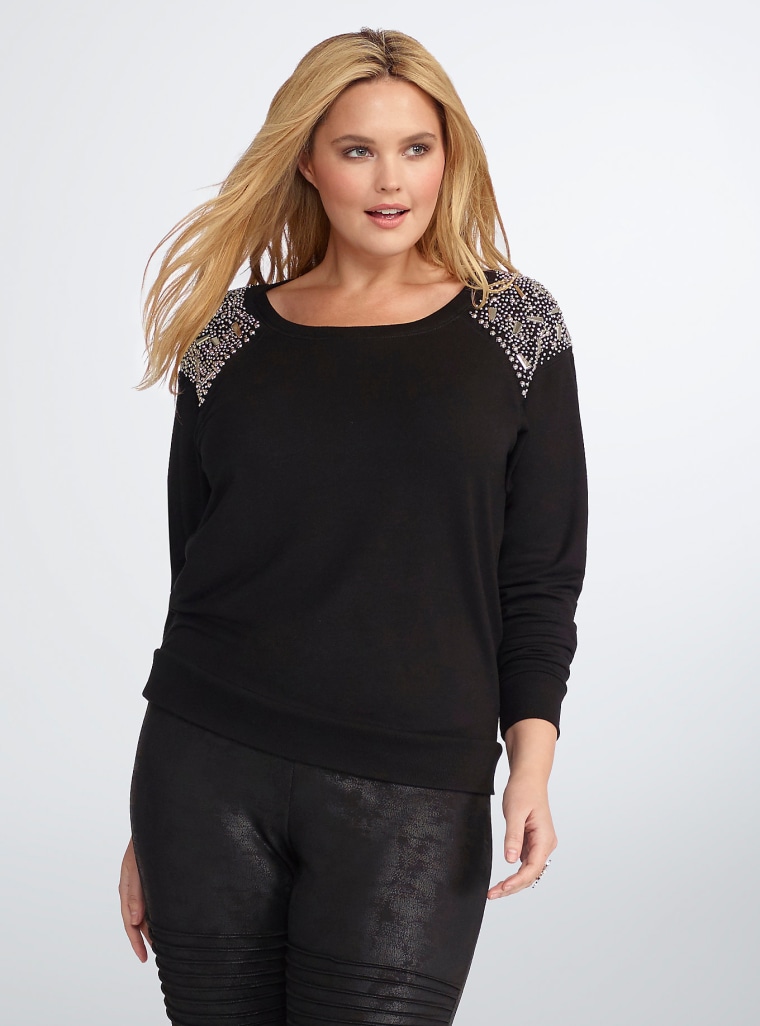 Rebel Wilson for Torrid Embellished Sweater, $84.50, Torrid
With winter just around the corner, a bejeweled sweater might just become your favorite piece around which to create an outfit. The jewels give the sweater a touch of novelty and you can wear it with everything from jeans to a skirt.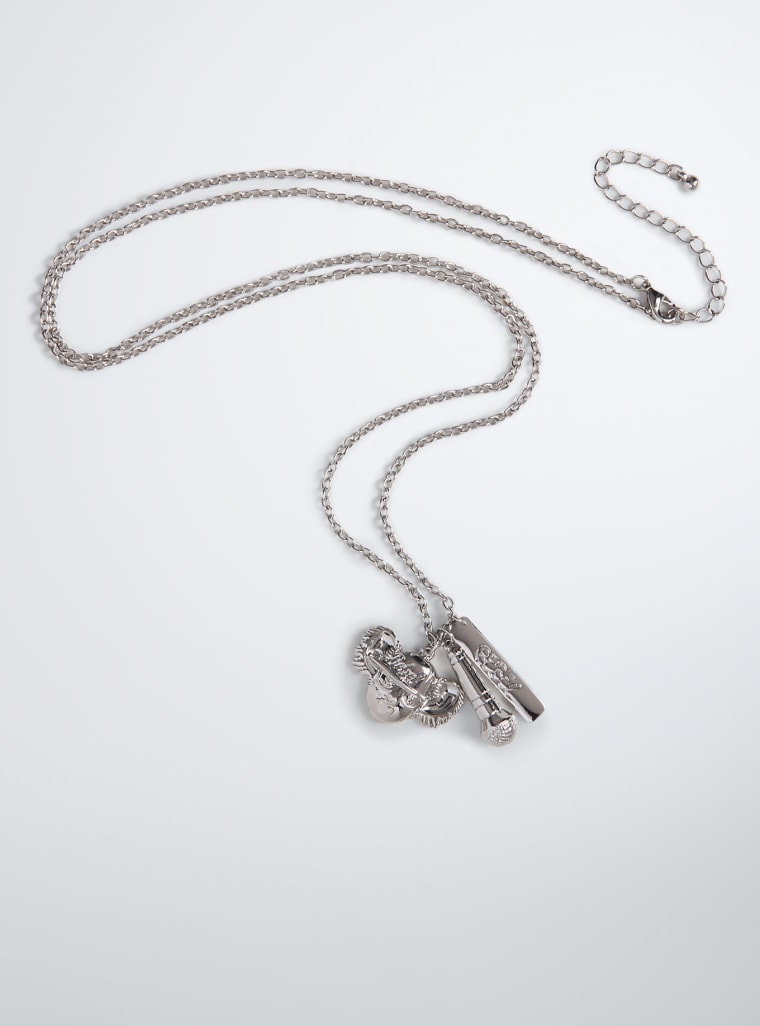 Rebel Wilson For Torrid Charm Necklace, $20.50, Torrid
A long necklace is one of the easiest ways to dress up any outfit. This necklace truly symbolizes Wilson: The koala represents her Australia, the microphone is said to pay homage to her career as a comedian and the charm with her signature is an added personal touch.