Eric and Heather Scott are high school sweethearts, but unlike some couples who've known each other for so long, Eric can pinpoint the exact moment he fell for his bride.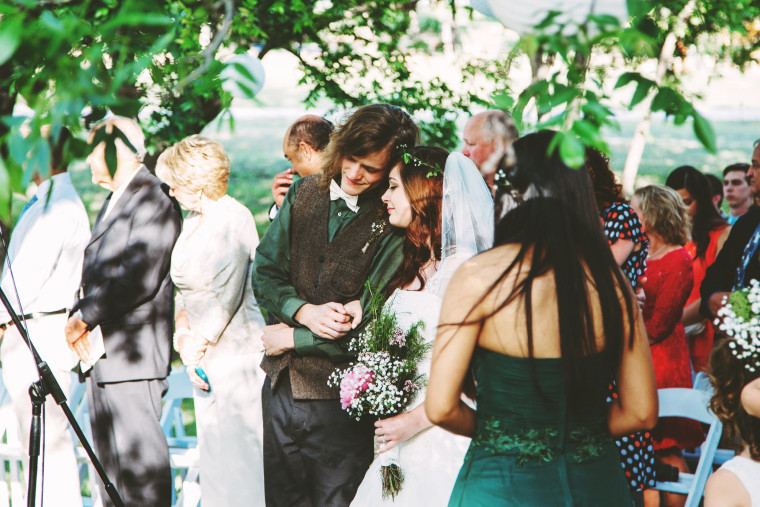 "We met in 10th grade of high school. I had just moved and it was my first year at that school," Eric, 22, told TODAY.com. "I had absolutely no friends there. I went to the cafeteria for lunch time and sat down at a table with her. It sounds really, really cheesy, but I remember at that very moment thinking, 'Omigosh, no matter what it takes, I need to date this girl.'"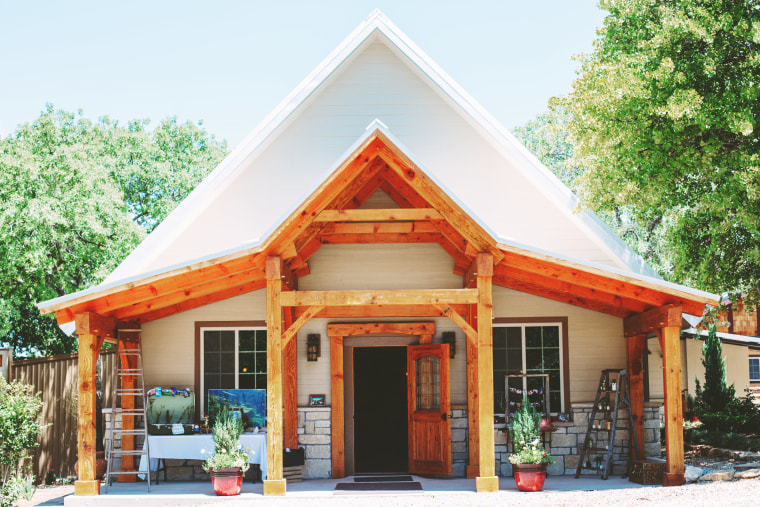 Heather was dating someone else at the time, but she and Eric became fast friends. And her strong feelings followed shortly after. "I remember thinking our junior year of high school that I could never live in a world where Eric was not by my side," Heather, also 22, told TODAY.com. "I thought of him as my best friend."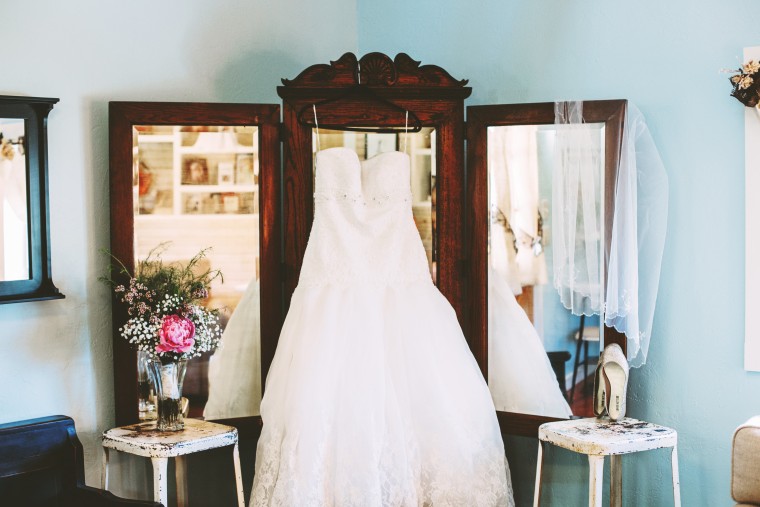 The summer before their senior year of high school, Heather moved to Texas, and the two best friends who'd walk home together every day and watch Disney movies were suddenly separated by not hundreds of feet, but hundreds of miles. They shared a deep love of all things Harry Potter and J. R. R. Tolkien, and remained in close touch, despite the miles.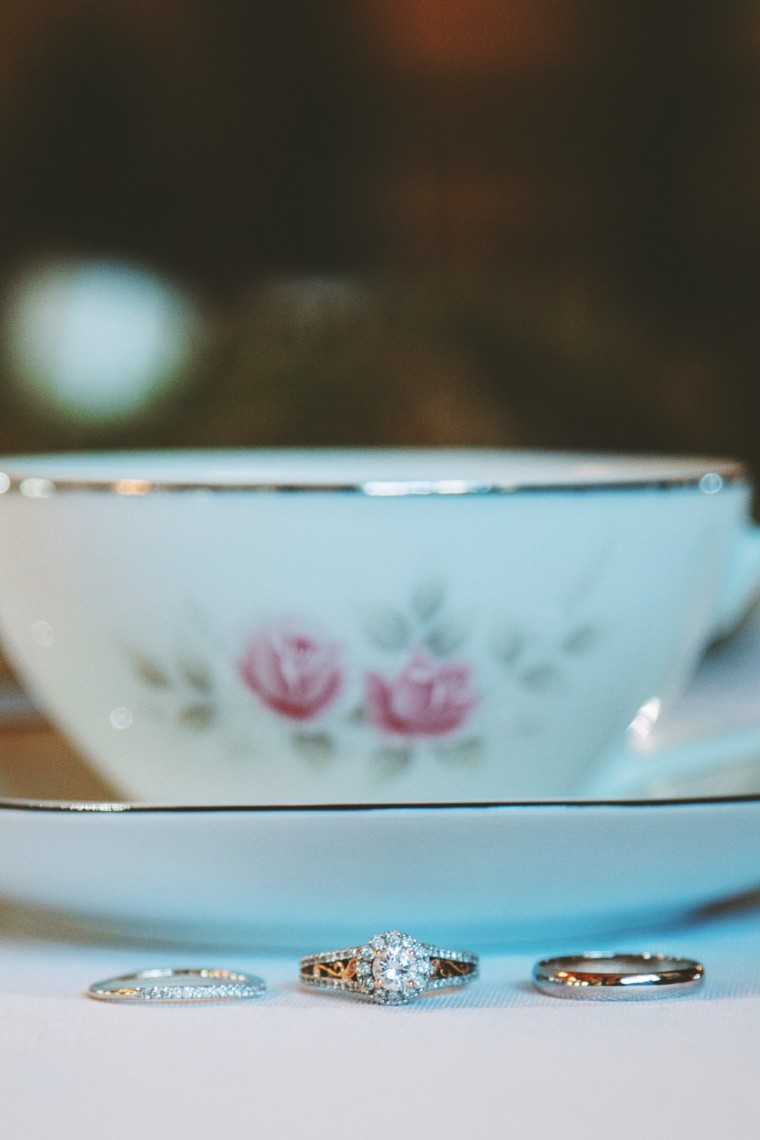 "I was devastated by that," Eric remembers. He invited Heather to return to Texas for their senior prom, and as soon as she got off the plane, Eric asked if she wanted to date him.

After graduation, Eric moved to Fort Worth, Texas, to attend college with Heather. They made a huge network of supportive friends, including Stephanie Rogers, who ended up being the photographer at their wedding. And last year, when they traveled back to Georgia for the holidays, Eric surprised Heather by taking her to her beloved spot, a secret creek, where he proposed on Christmas Eve while deer looked on.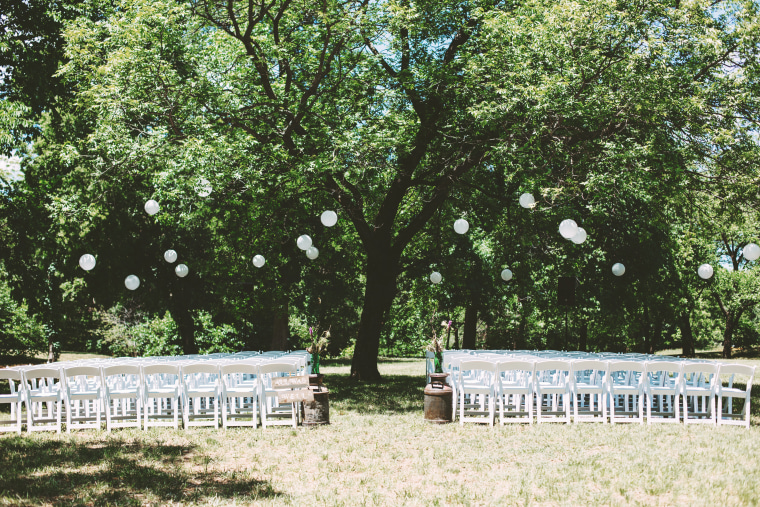 "As a child my mom took me [there]. I had a lot of fond memories there, which later included Eric," Heather said. "We would explore and run from water snakes. It was incredibly special and sweet for him to take me there on a walk and propose. My mom passed away that same year, so it was thoughtful and meant the world to me that I could be proposed to at a very special place."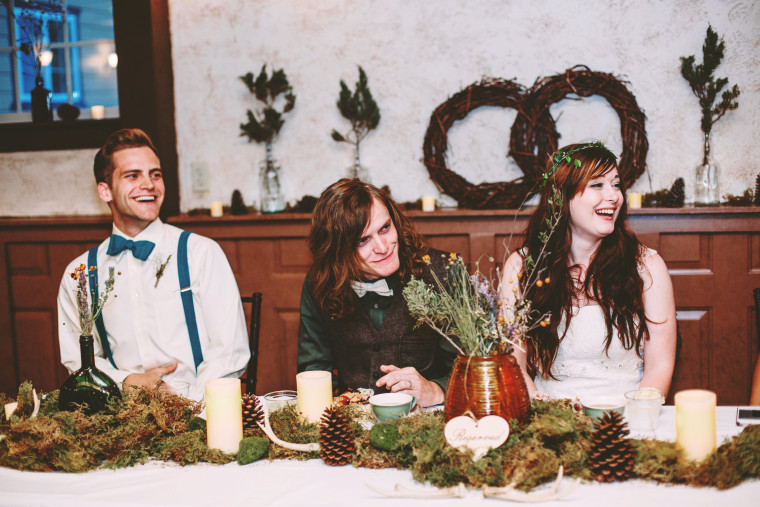 Once they started planning, the young couple knew they were on a tight budget of $6,000. The first venue they visited was Hollow Hill Farm, and they fell in love with the rustic feel, perfect for their whimsical, Harry Potter and Hobbit-inspired wedding. 

"We both took a trip to Oxford with our college (summer 2012) and that's when he took to reading the series," Heather said. "We both loved the magic that Oxford brought us and the books we both adored. It only seemed natural that we would use such special things on our wedding day."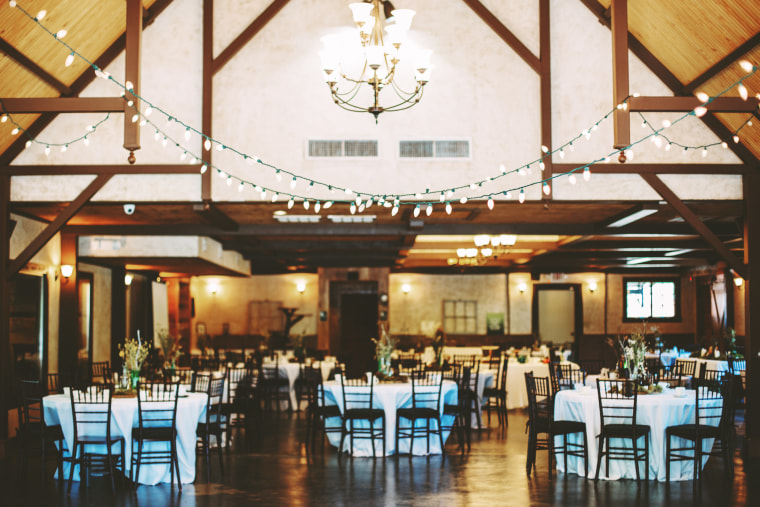 "Heather planned and decorated the entire thing," the groom gushed. "Every single detail was either made by Heather or planned by Heather, and friends helped."

Heather and Eric were married on May 15, 2014 in an outdoor ceremony, surrounded by family and friends. The ceremony was officiated by Jim Sharp, a minister and best friend of the groom's father.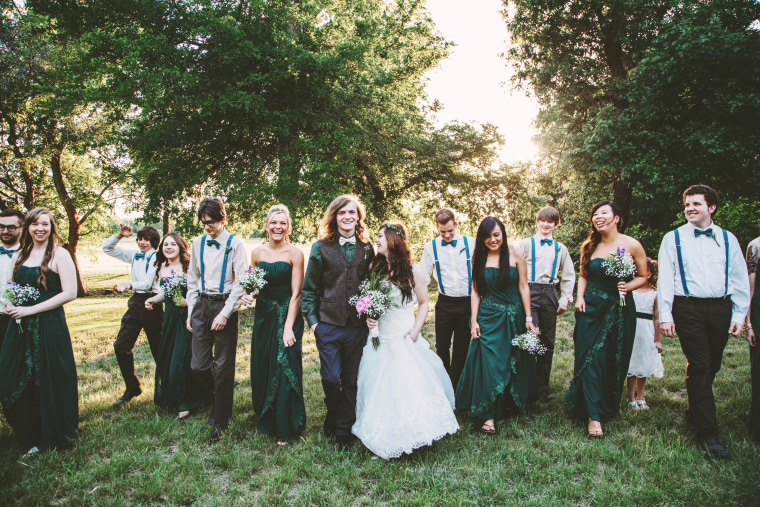 Eric's cousins played hymns, which Heather says, "made the outside ceremony area seem enchanted."

The reception was an elegant tea, prepared by the bride and groom. Eric is a barista and has trained with one of the world's 85 "tea masters," and hopes to maybe become one, too, someday. He picked out and brewed his favorite tea selection for his guests to enjoy and Heather baked scones.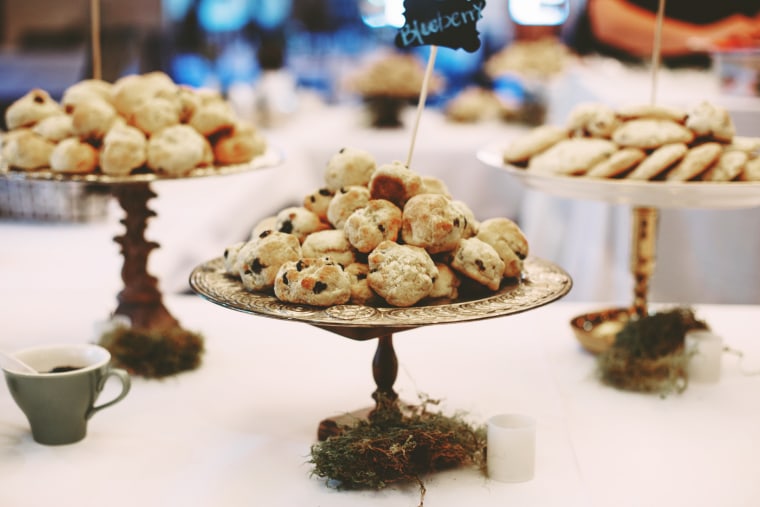 "One of the highlights for me was when we got to do our first dance," Eric recalled. "It was really, really nice because the song was a medieval whimsical bard song played with a lot of old instruments."

"Everything was beautiful, enchanted, and 'so us,'" Heather said.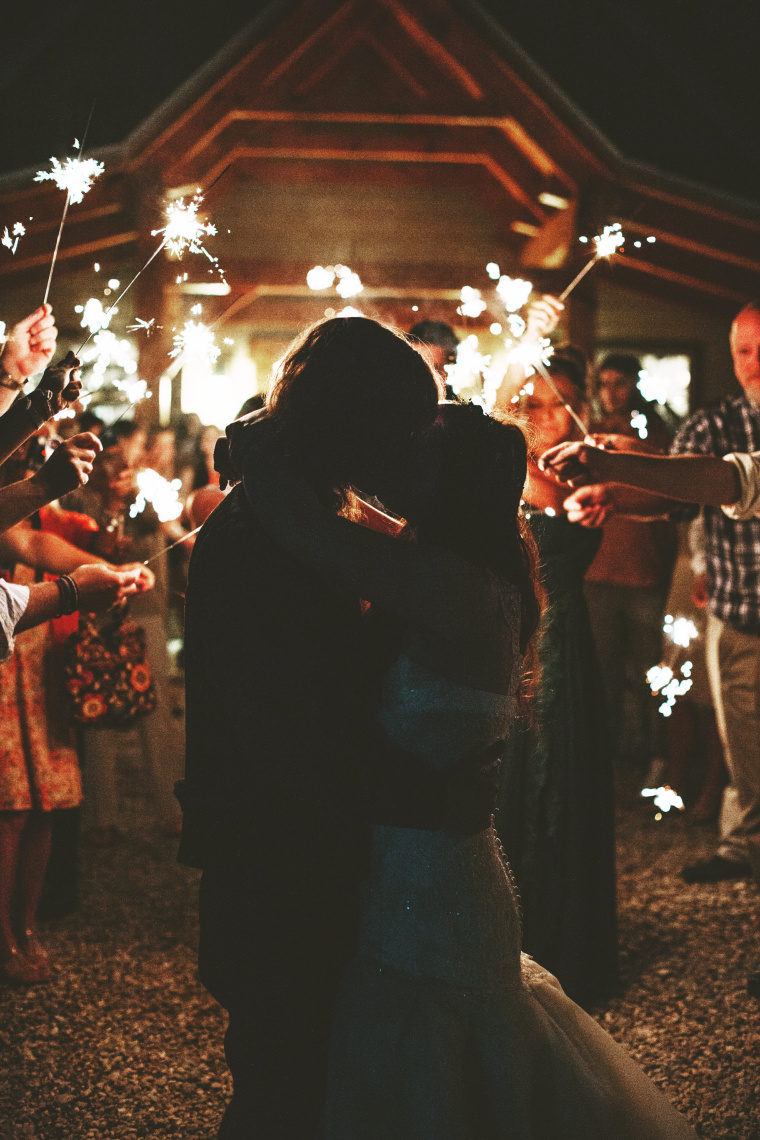 And she added, "As J.K Rowling says in Harry Potter and The Deathly Hallows, 'All was well.'"

All photos courtesy of Stephanie Rogers Photography.
Find more TODAY.com real weddings here. Want to be featured? Send us your own wedding photos and stories here!