Corey and Lynette Perkins' spectacular wedding in Zimbabwe on Nov. 30 was a day neither of them was sure would ever come.
Lynette, 22, is originally from Harare, the capital city of Zimbabwe, and met Corey, 26, when she moved to the United States on a field hockey scholarship at Seton Hall University. After six months of dating, Corey proposed, and six months after that, in 2010, they tied the knot in a small ceremony with Corey's family in Mechanicsburg, Penn., where the couple lives.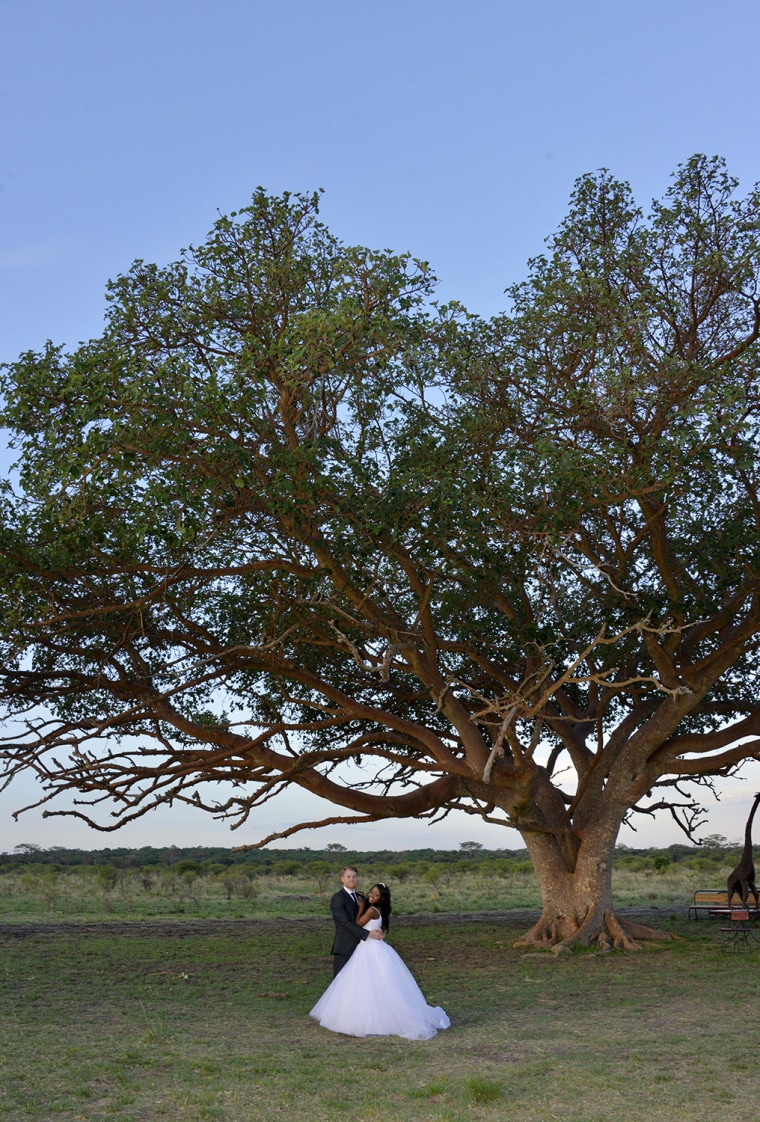 But due to financial constraints, Lynette's parents were unable to attend.

"When they told me they weren't able to make it to the first wedding, my whole world fell apart," she told TODAY.com. "I knew it wasn't complete until my parents had their own pictures and their own experience. I got to a point last year when I thought it was never going to happen."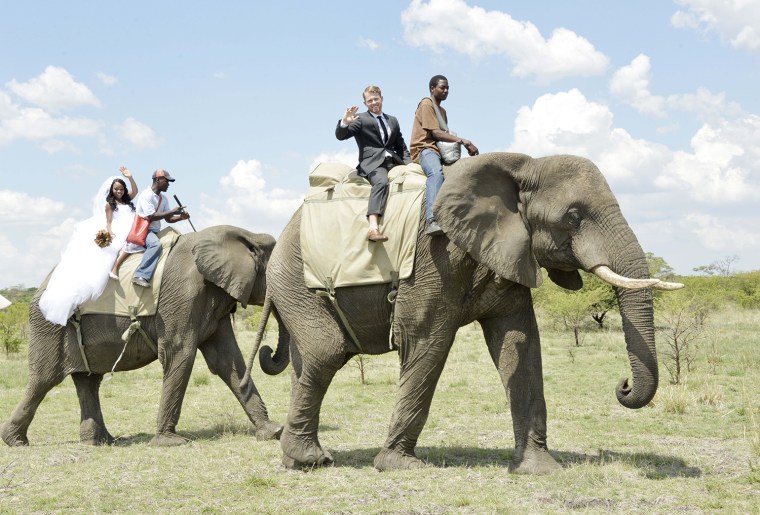 The couple wanted to plan a second dream wedding in Africa, but between the arduous process of Lynette getting her green card, financial challenges and hectic work schedules, the couple hadn't been able to set a date.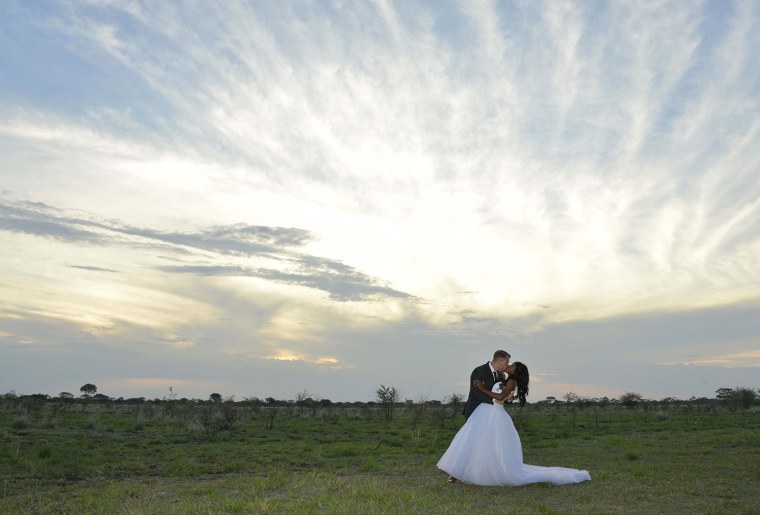 That is, until Corey's job at an international ministry provided them the chance.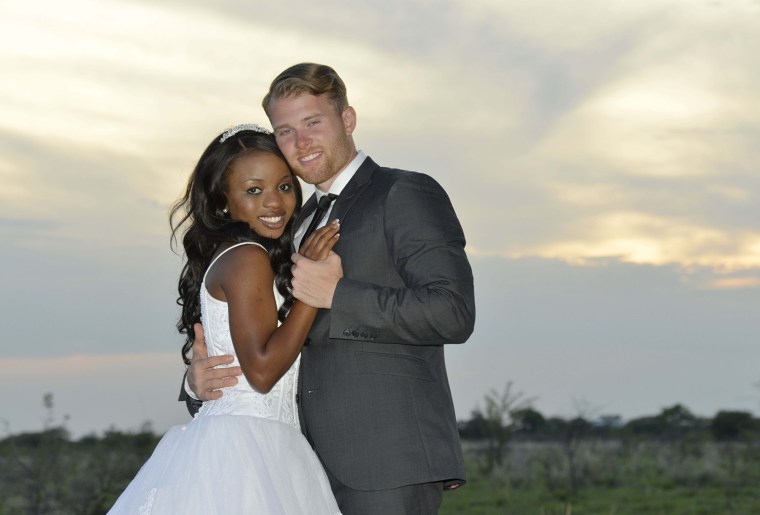 Corey had had a keen interest in Zimbabwe even before meeting Lynette, and getting to know her only increased his zeal for the country. The couple dreamed of one day going there to build a faith house for girls who had been victims of sexual abuse.
Then, about six months ago, Corey got word that his ministry would finance their trip, helping Lynette get home to Zimbabwe after four and half years.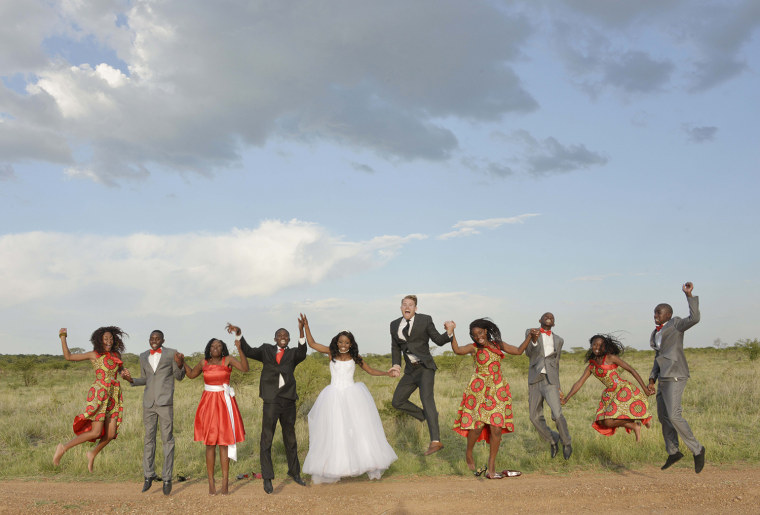 "We knew we were going to have a big ceremony at some point with her family and my job opened the doors into the country," Corey said. "We had been waiting three years to make this happen so when it finally came together it was a dream come true."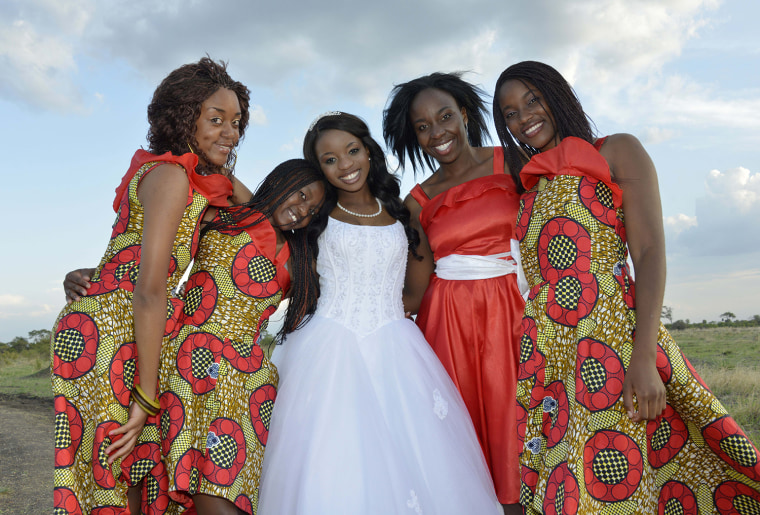 For Lynette, the trip would make her marriage feel fully complete.
"I'm always so proud of our marriage and so blessed to be married to Corey," Lynette said. "But it was never complete until I could see him and my mom embrace, until him and my dad embraced. It's different until there's that physical connection. My marriage almost felt halfway. Even though my family was joyful, I really wanted the rest of the chapter to be written."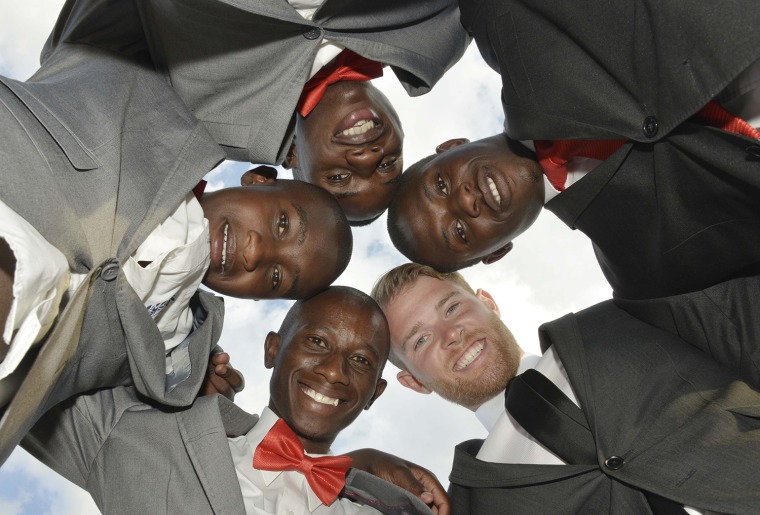 Lynette's long awaited homecoming was emotional and overwhelming, to say the least. "I hadn't seen my mom and dad in four and a half years," she said. The visit she got was everything she wanted: to spend time with her family, to introduce them to Corey and to celebrate surrounded by the people and traditions that made her who she is.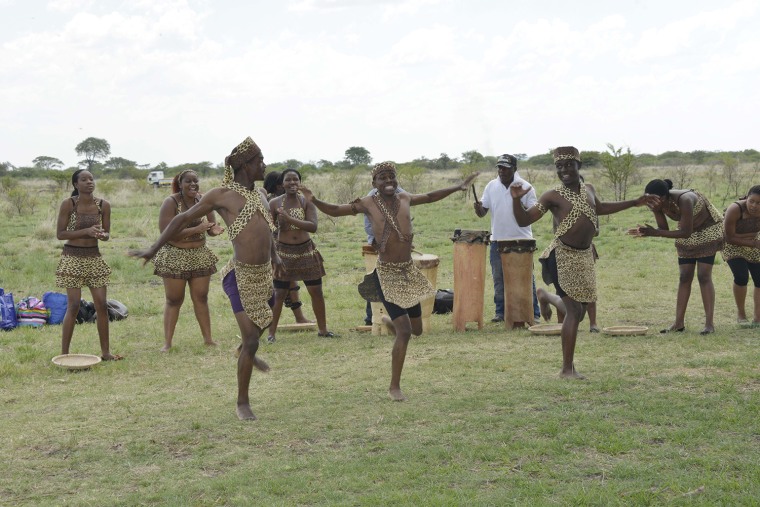 The wedding was held at Chengeta Safari Lodge, a beautiful and isolated venue about an hour from Harare. They were joined by 150 guests for the ceremony, held under a lone fig tree, and tears flowed as the couple read the vows they'd written for each other.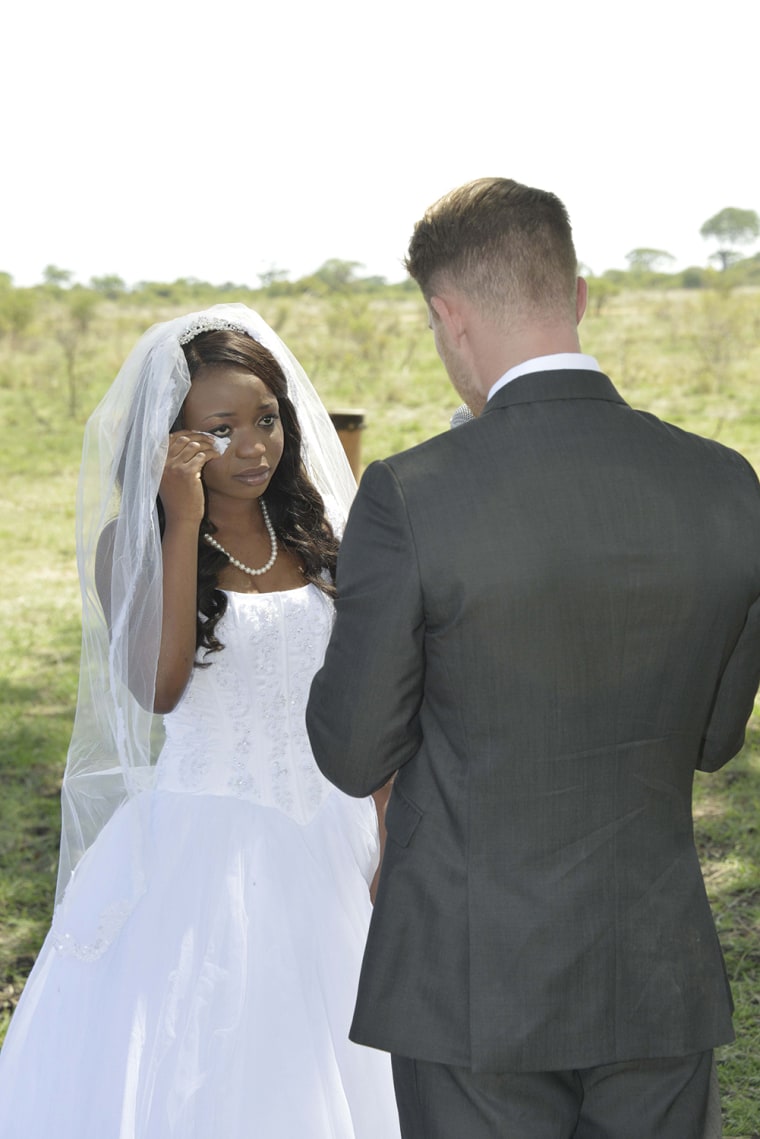 "It was almost like the renewing of our vows. We were bawling our eyes out during the ceremony," Lynette said. "I know that we'll never stop falling in love with each other every single moment. And we're going to read our vows on every anniversary."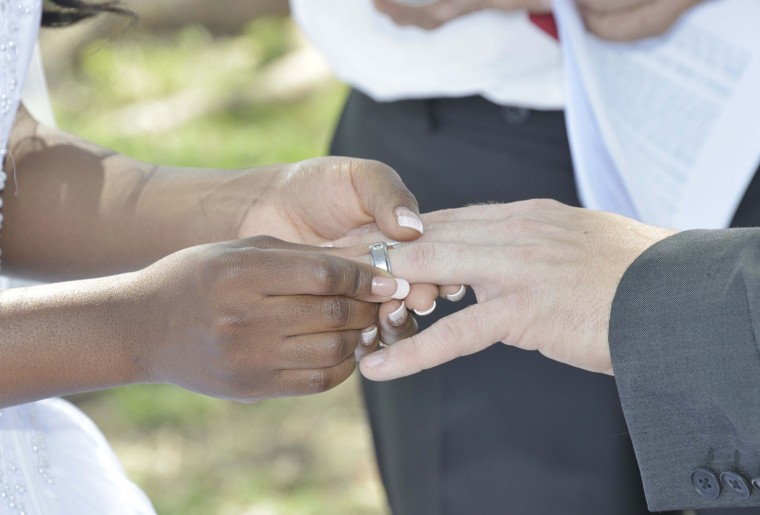 "The vows were spectacular," Corey said. "She just knocked my socks off."
But the true highlight of the ceremony was when the pastor acknowledged the gravity of their union and the real significance of the day. "Today races were connected, cultures were connected, continents were connected," he said.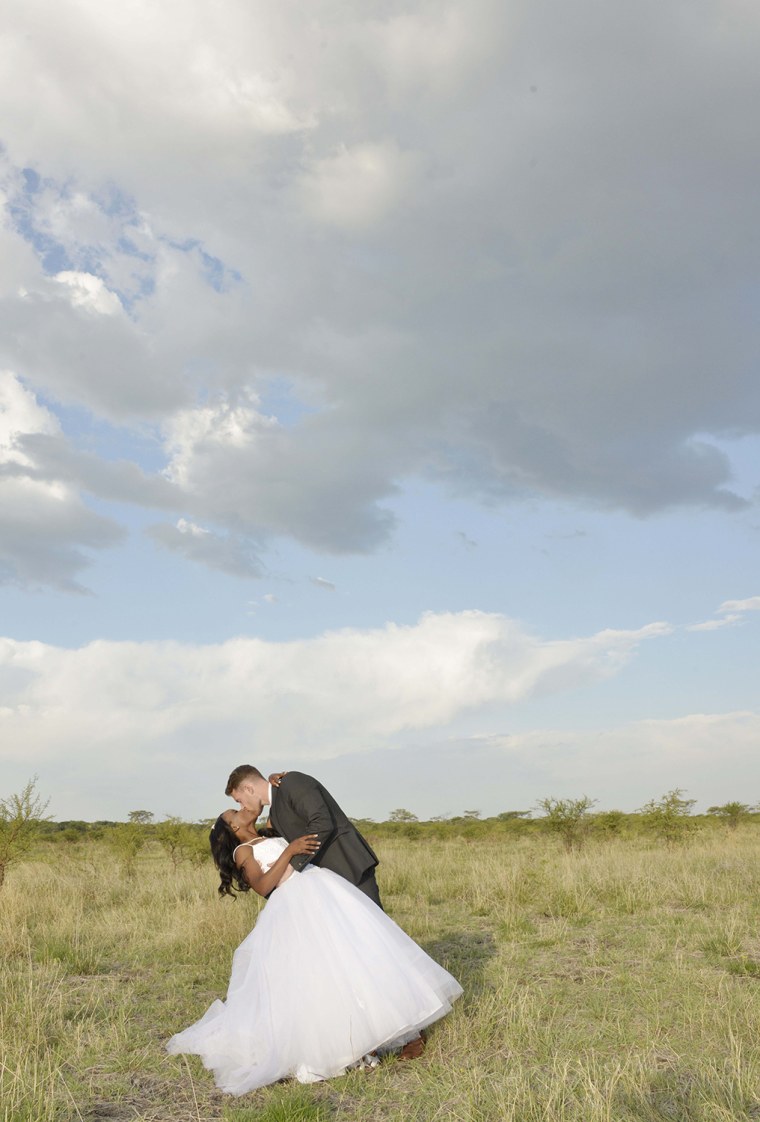 "I honestly expected a lot of criticism and anger because people were not a part of the first wedding. I thought people weren't going to accept Corey and that my family members would wonder how he's going to fit in," Lynette said.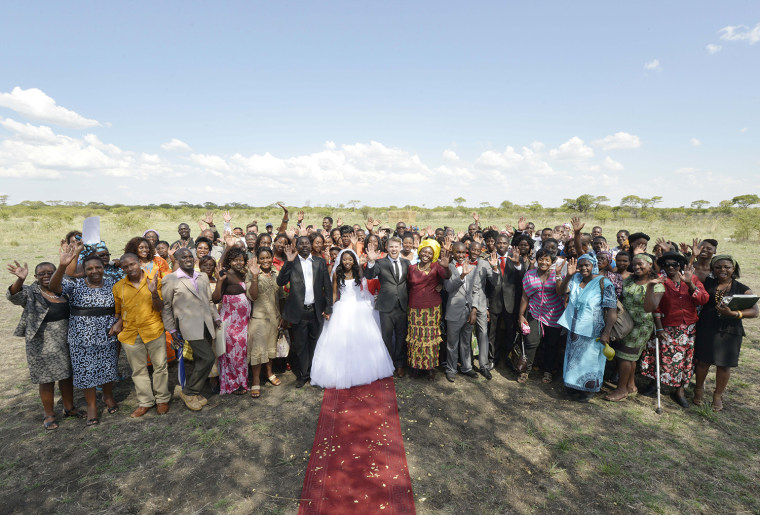 But at the reception her fears were laid to rest. "Seeing him on the dance floor with all my family members hugging and screaming and calling his name, it still brings tears to my eyes."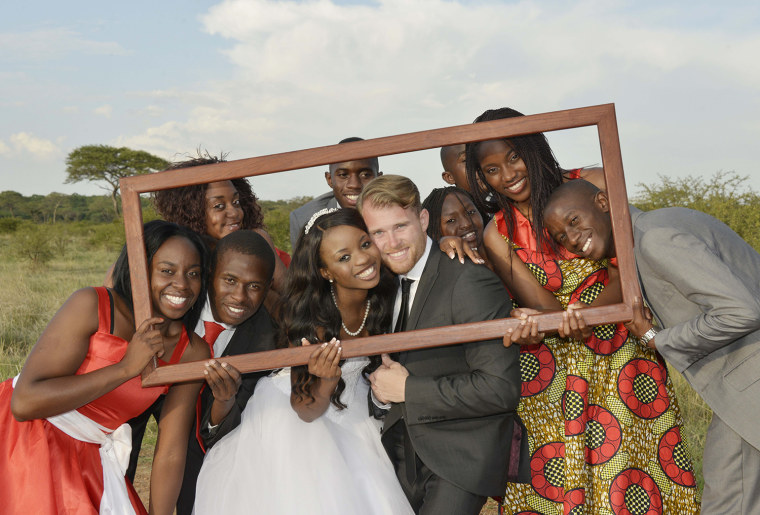 Though the purpose of the wedding was to make their marriage "African official," as Corey put it," there were still some western influences woven into the day.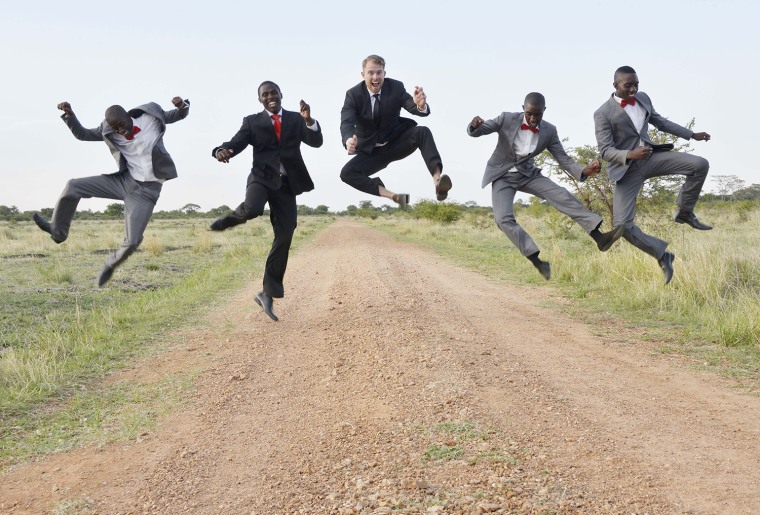 "We knew going into it that we wanted to keep some western traditions and aspects of the ceremony mixed in with some traditional African aspects," Corey said. The bride wore a white gown and the groom and groomsmen wore tuxes, while the bridesmaids wore traditional African dresses and traditional dancers performed for guests.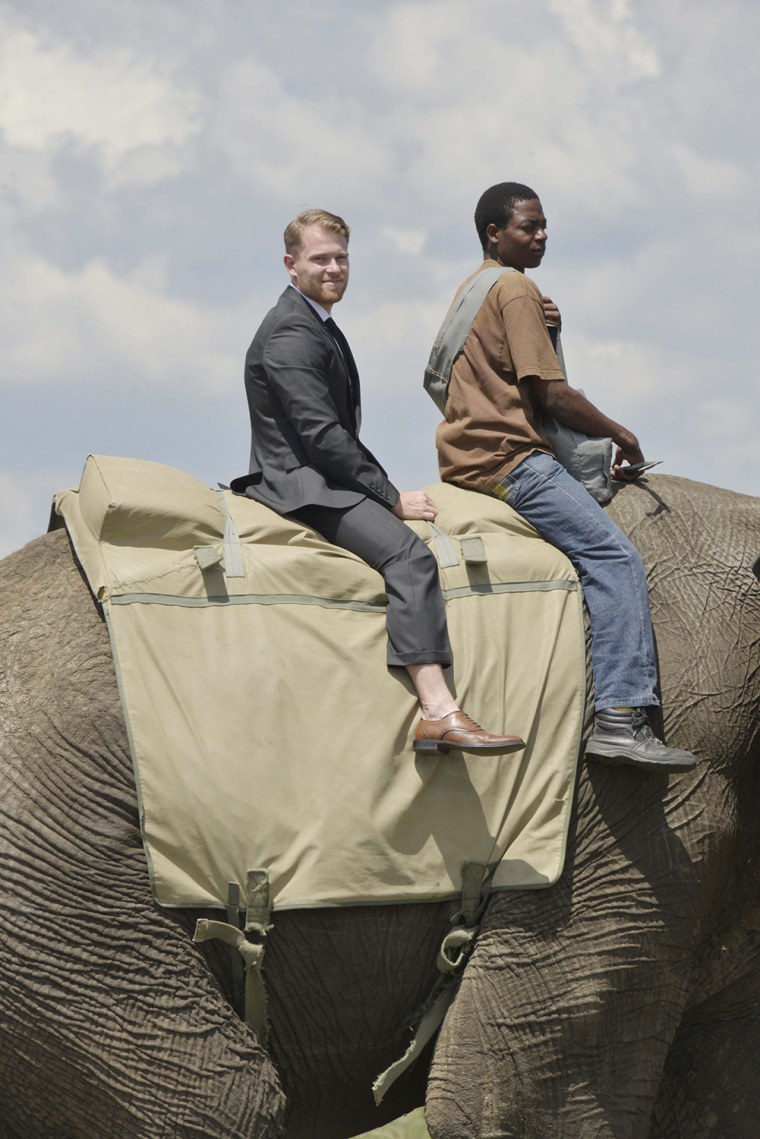 But the thing that made the day decidedly African: the animals. Corey and Lynette both rode into the ceremony on elephants and they also had some other special visitors throughout the day.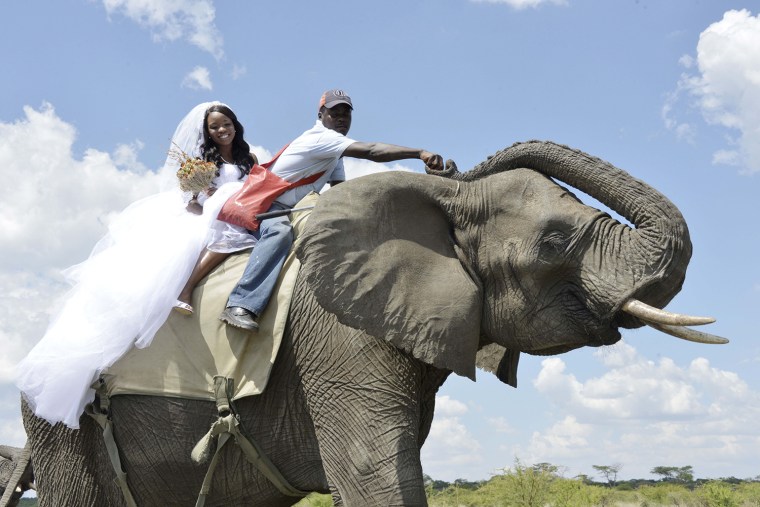 "We heard the sound of glass breaking so we went to see what was happening and we found monkeys throwing wine glasses," Lynette recalled. A few other monkeys even popped in while she was getting ready.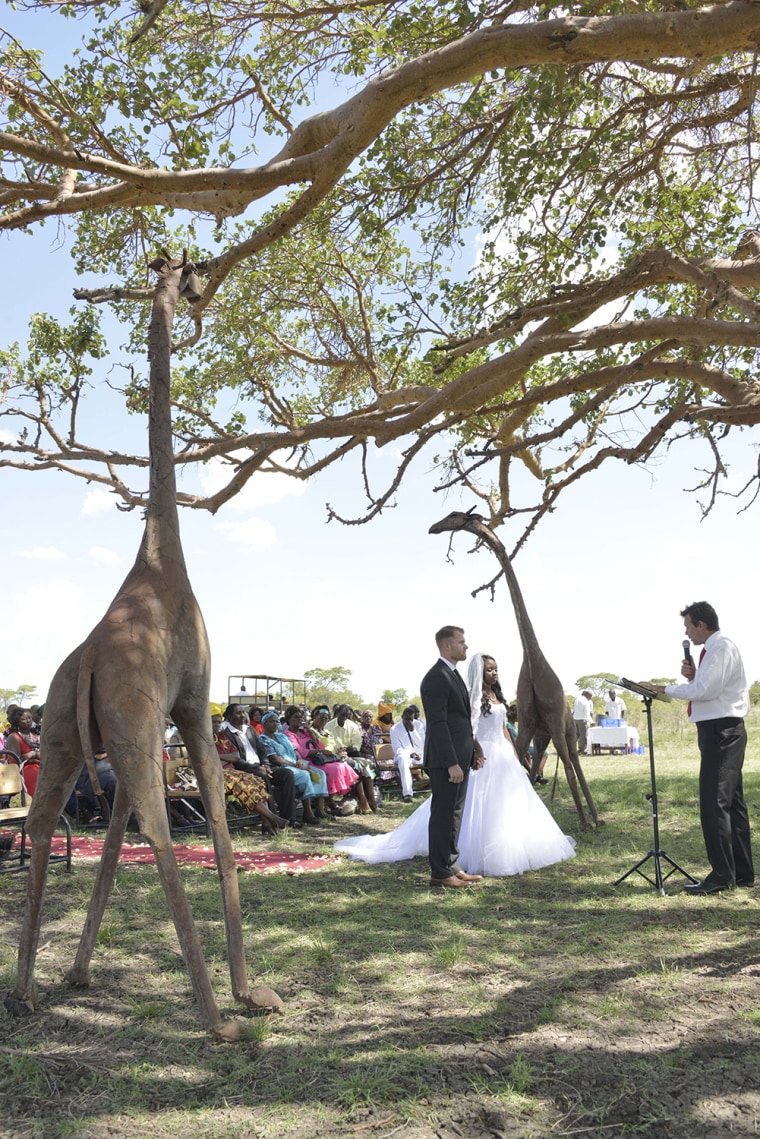 For Corey, all the waiting and the planning was worth it because he was finally able to see the people and places that had created the incredible woman he fell in love with.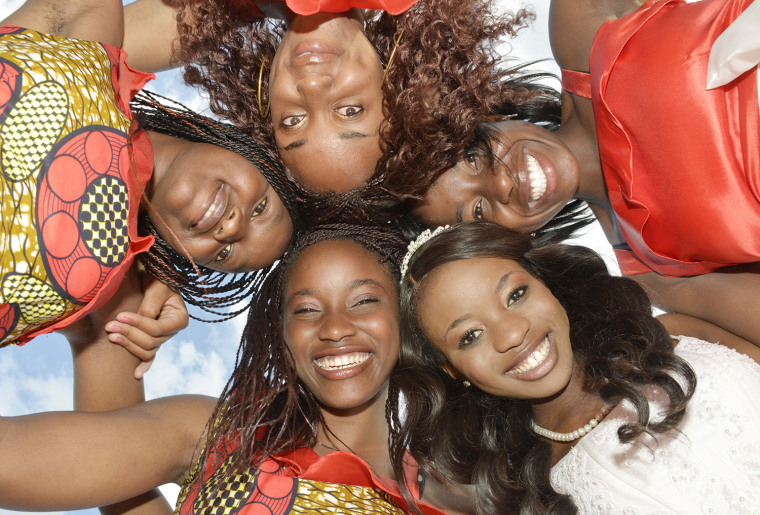 "I've gotten to know her so much more just because I met her family and saw and experienced her culture firsthand," he said.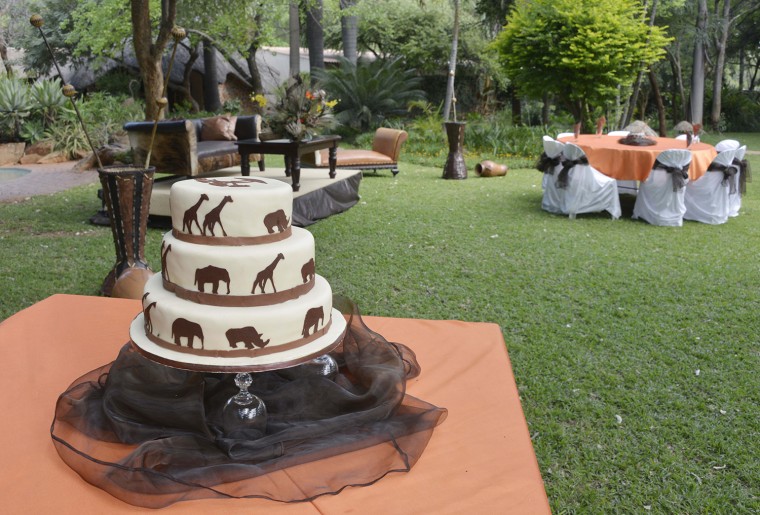 Now the ecstatic couple is recovering from jet lag and looking forward to future celebrations.
"In Zimbabwean tradition the top tier of the wedding cake is given to the bride and groom to be eaten on the first birthday of their first child," Lynette said. "My parents decided to keep it for us as an incentive to come back."