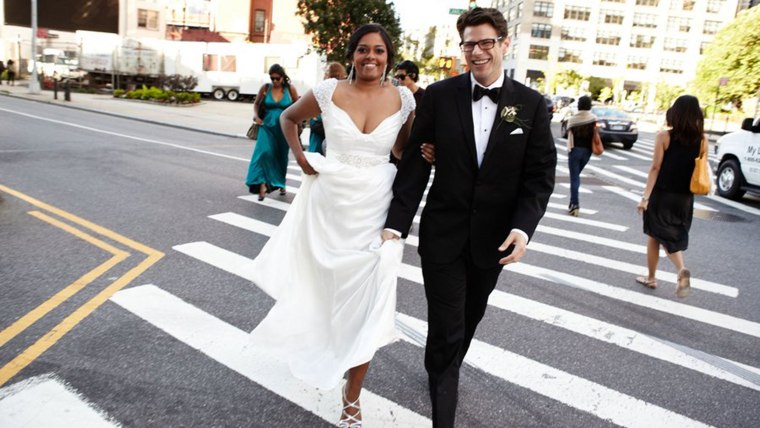 Durga Sundaram and Tom McCurdy lived on the same New York City block for months, but it took a birthday party on Manhattan's Upper East Side for the two to actually meet.

In early 2008, Tom, an ER nurse, went to his former roommate's birthday party, where he met Durga, a fashion designer.
"We ended up talking all night," Durga said, but despite chatting for hours, the two parted ways without exchanging numbers. Tom later begged his old roommate to share Durga's number, but it took him five months to hand it over. After calling Durga to ask her out on a date, the two realized they were never far apart.
"We lived literally on the same block," Durga said.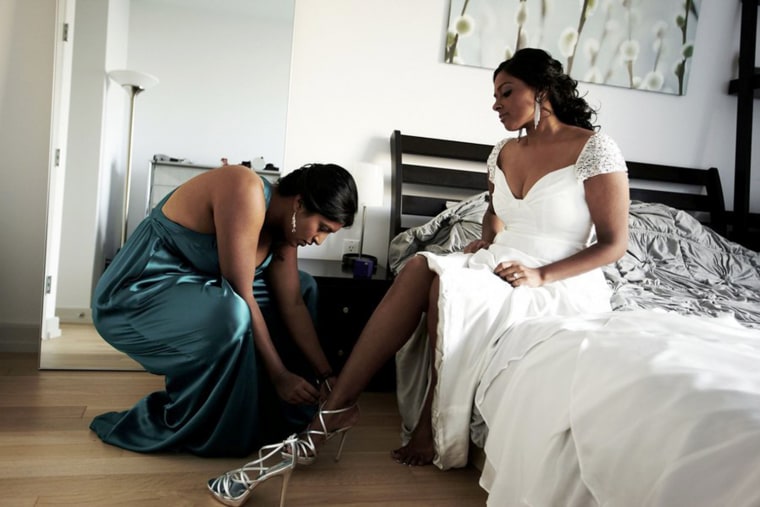 Three years later, in June of 2011, Tom planned to take Durga to Central Park for lunch at The Boathouse restaurant, followed by a ride in a row boat where he would propose. When the day came though, there was one problem.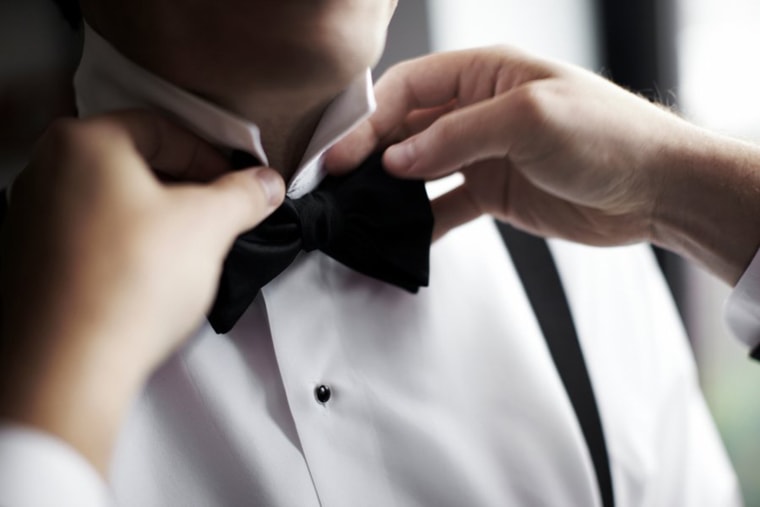 "I couldn't get her out of our apartment in time," he said. "She was watching 'What Not to Wear.'"

Tom called the restaurant three times to push back their lunch reservation, and insisted Durga get in the shower and get ready.
"She came out in a towel and said she wanted to watch the next segment," Tom said. "It was really stressful."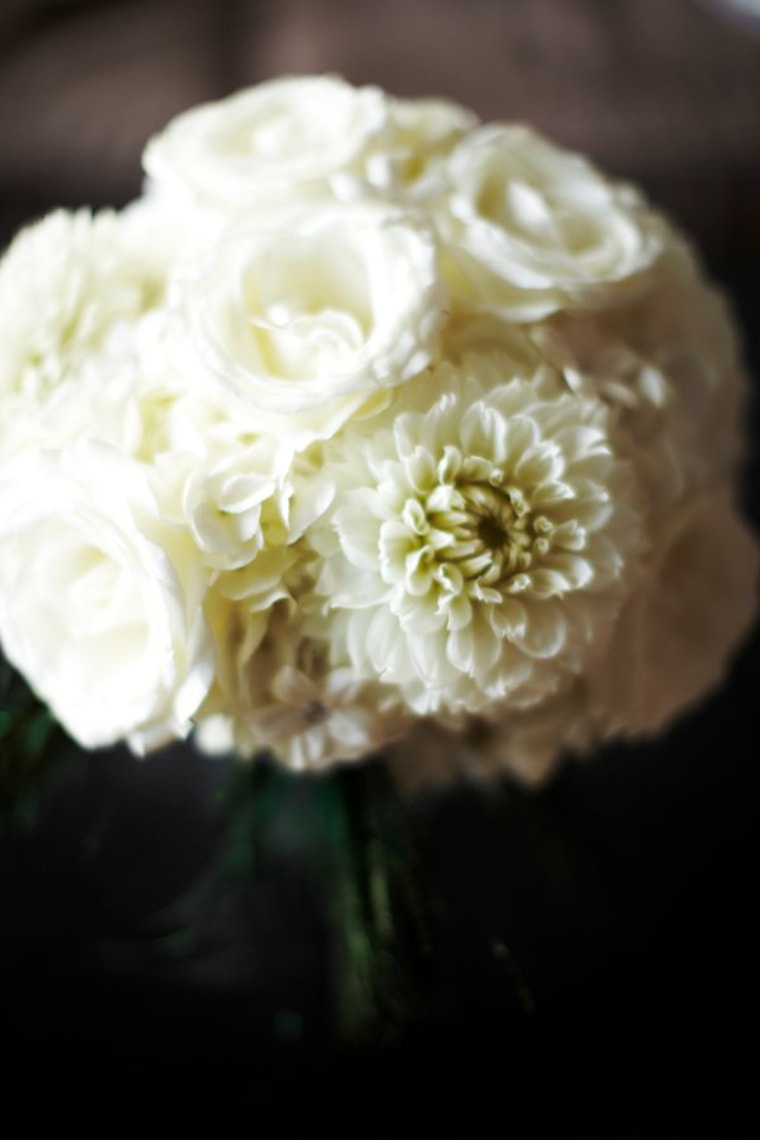 They didn't make their reservation, but the manager was able to get them a table and as soon as Tom ordered champagne, Durga knew something fishy was going on.
"I was a little nervous," she said.
Just as Tom planned, he took Durga out on a row boat after lunch and proposed.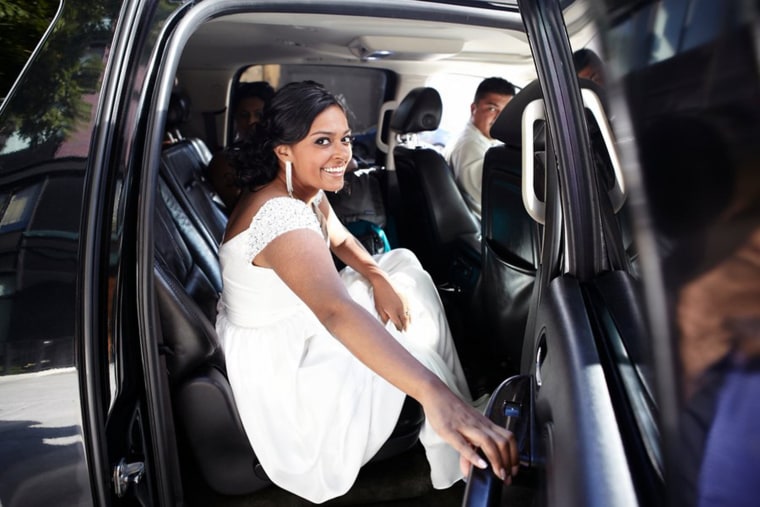 "He actually did get down on one knee," Durga said, impressed with his balancing skills in a boat. All the stress was worth it. She said yes.
Because Durga's grandmother lives in India and wouldn't be able to travel to New York City for a wedding, the couple decided to have two weddings. On Jan. 17, 2013, Tom and Durga were married in India in a traditional ceremony, which included henna tattoos, sarees and customary Indian rituals. The newlyweds then planned to have another ceremony in New York City with the rest of their family and friends on Sept. 13, nine months after their Indian wedding.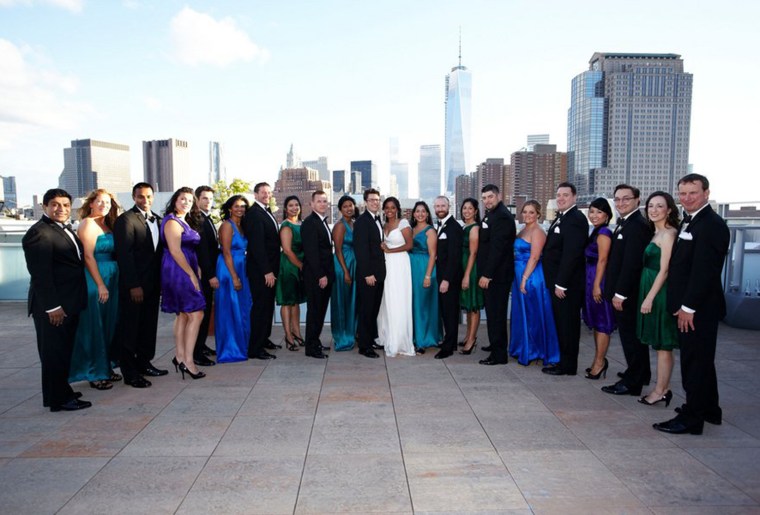 For the ceremony in New York City, Durga felt it would only be a city wedding if it happened on a rooftop. She and Tom found Tribeca Rooftop, fell in love with the scenic venue and booked it for the ceremony and dinner.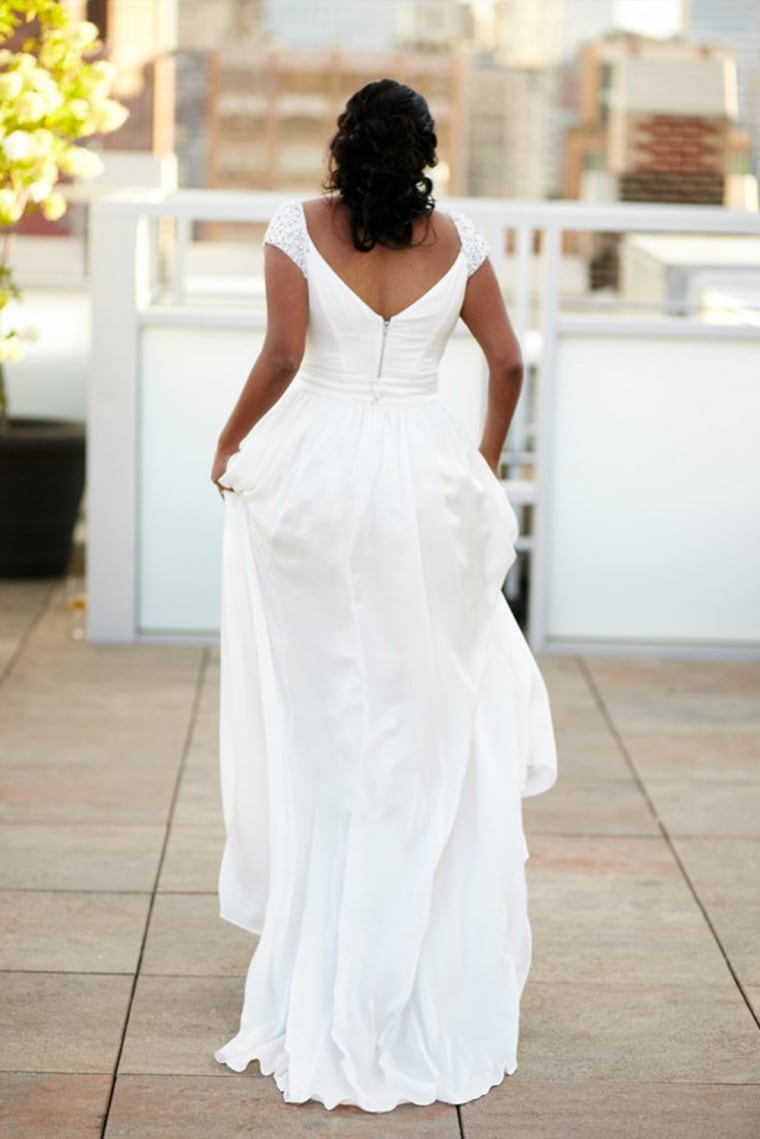 Founder of the dress company Durga-Kali, Durga makes reversible bridesmaid dresses so women can wear the dress more than once. With this as her profession, she was ready to deck her bridesmaids out in original, reversible pieces.
Durga took the same approach with her wedding dress. Designing it herself, she made it white on the outside and gray on the inside with detachable sleeves, so she could wear it again after the big day.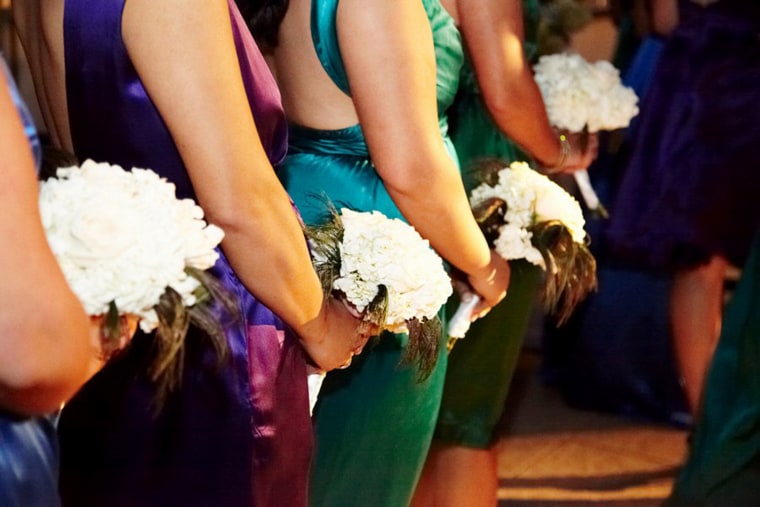 The couple paid careful attention to special details for their second ceremony. "I still really wanted to incorporate a bit of being Indian in my wedding here," Durga said. They decided to play some Indian music, use a silver Ganesha instead of a traditional cake topper and serve Indian food.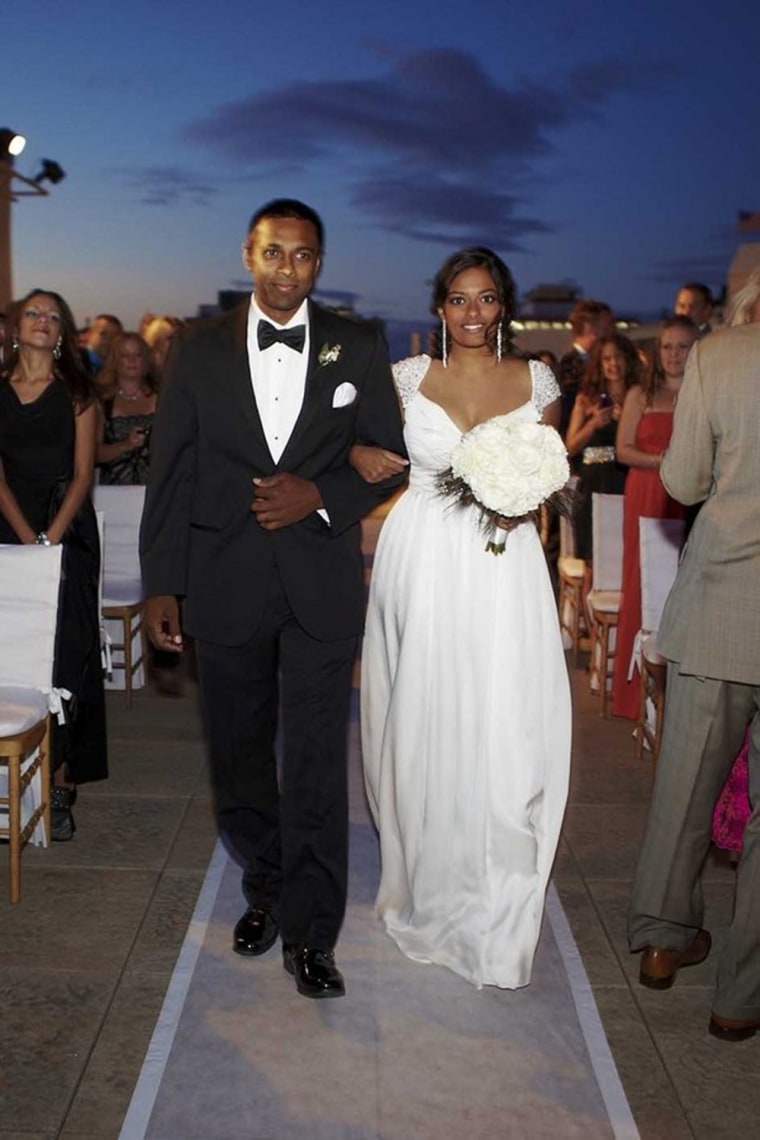 Sept. 13 arrived, and because the couple was already married, they decided to go ahead and get ready for the ceremony together.
"I was pretty calm," Durga said. "I did everything I could do at this point. If something was going to go wrong, it was going to go wrong."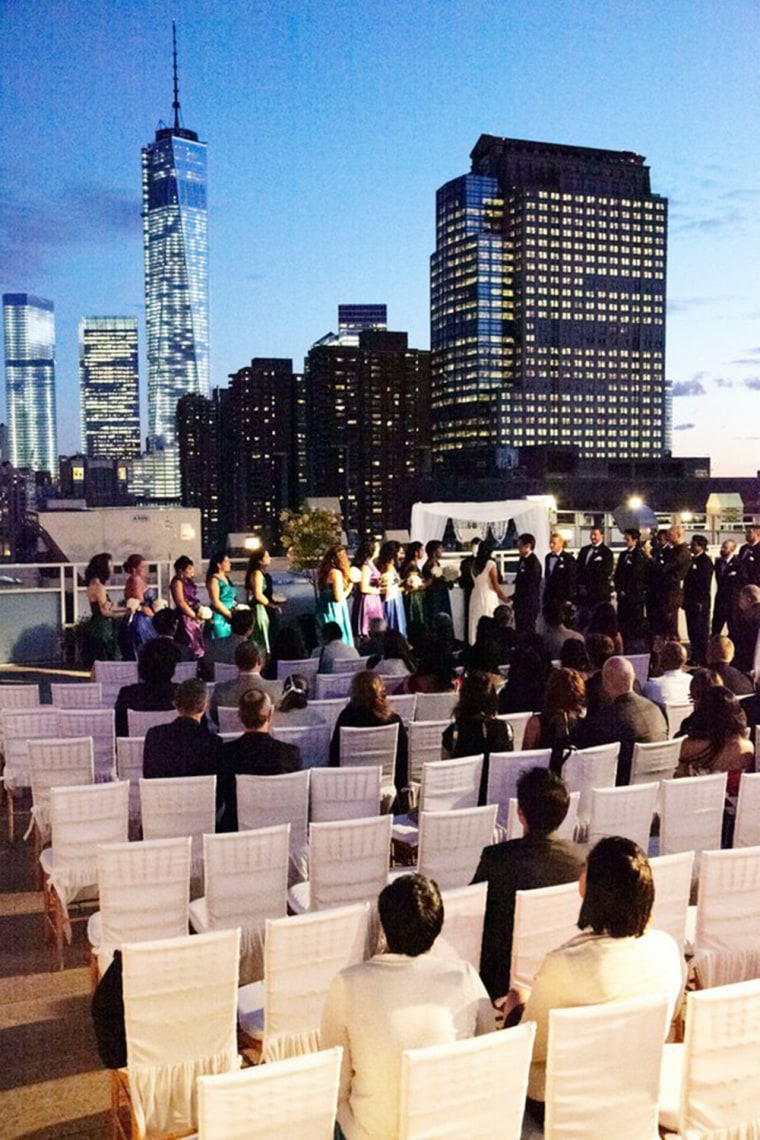 The couple had champagne, got ready and were on their way to Tribeca when they realized they forgot Durga's bridal bouquet at the apartment.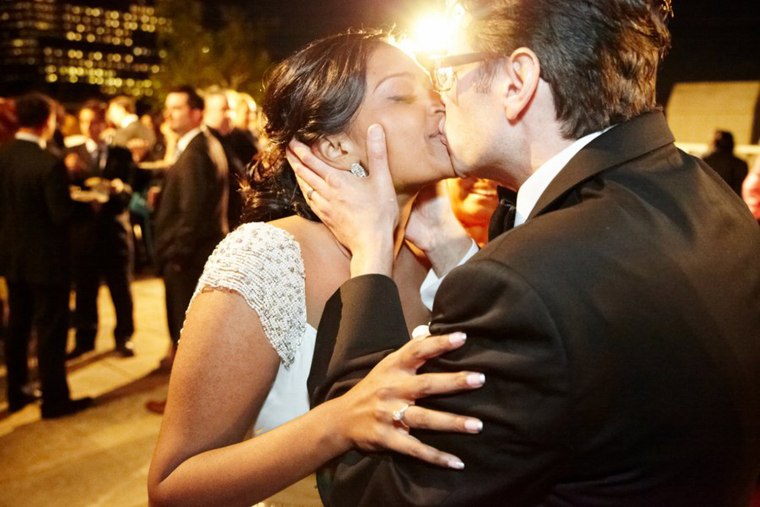 "That was the most stressful," she said, but thanks to a spare key and lenient doorman, Tom's parents were able to pick it up and get it to the ceremony.

Durga's young nephew began walking down the aisle as a ring bearer, when suddenly his stroll turned into a sprint. He ran up to his mother, who was in the bridal party, gave her the pillow, then grabbed her bouquet and ran down the aisle.

"Fortunately, we had fake rings on the pillow," Tom said. "He's a pretty rambunctious 2-year-old."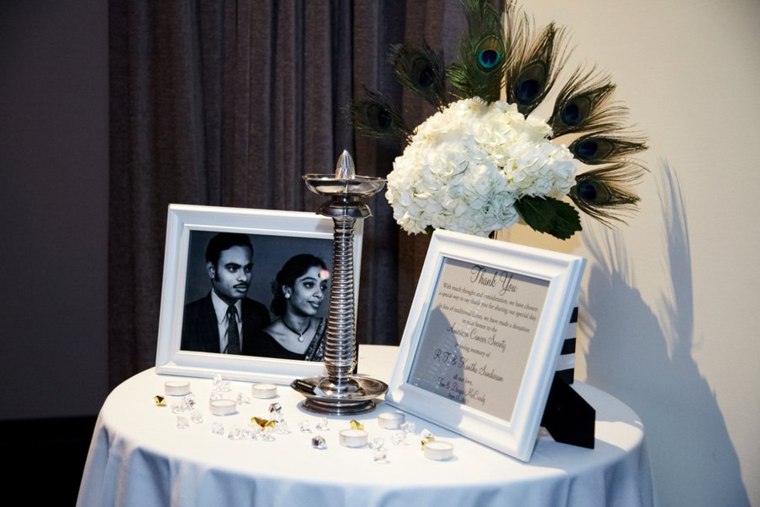 The couple's good friend performed the ceremony, which only lasted 10 minutes. In that short period of time, he added a good dose of embarrassing stories for the couple.

"They were family-friendly but equally embarrassing," Tom remembered. "But he talked about how our personalities shine in our relationship."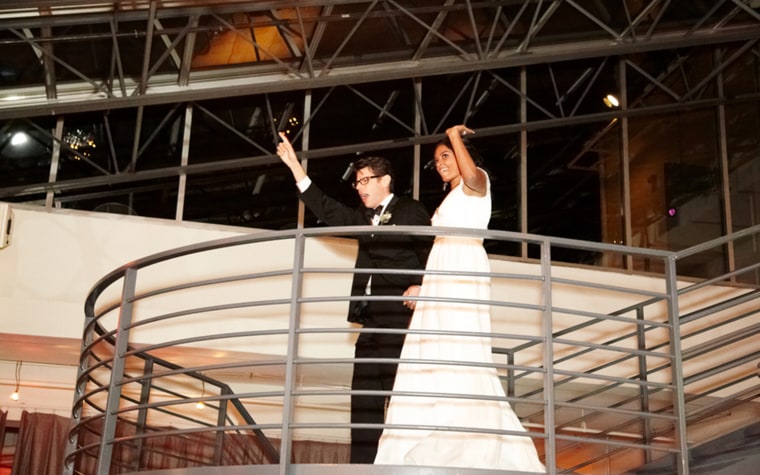 The two were pronounced husband and wife — again — and immediately headed into the cocktail hour and reception with their 160 guests.

"The wedding is such a blur. You don't get to spend that much time with everyone," Durga said. "We tried to talk to everyone but we said after 10:30, we were just going to stop with the formalities and enjoy ourselves."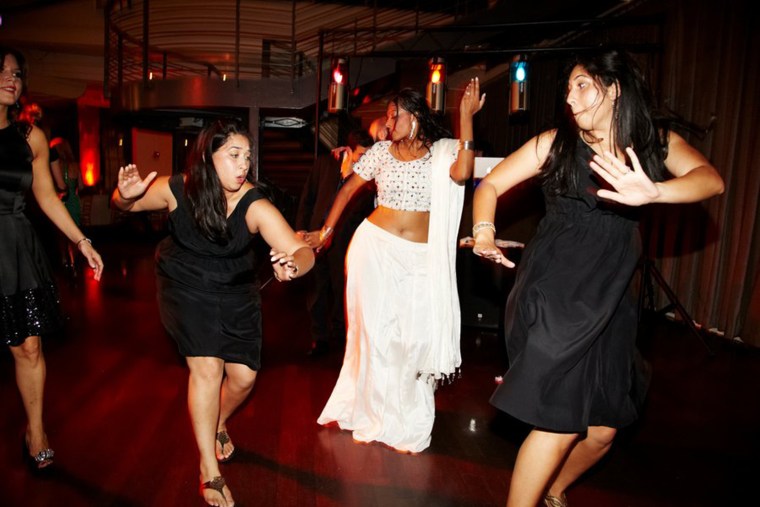 Durga did pause at one point during the night to change out of her dress and into an Indian outfit. "I wore that for the reception and had my bridesmaids reverse their gowns into the little black dresses."

She also made sure to have a dance with her brother. Durga's parents had both passed away, so her brother stepped in for the father/daughter dance.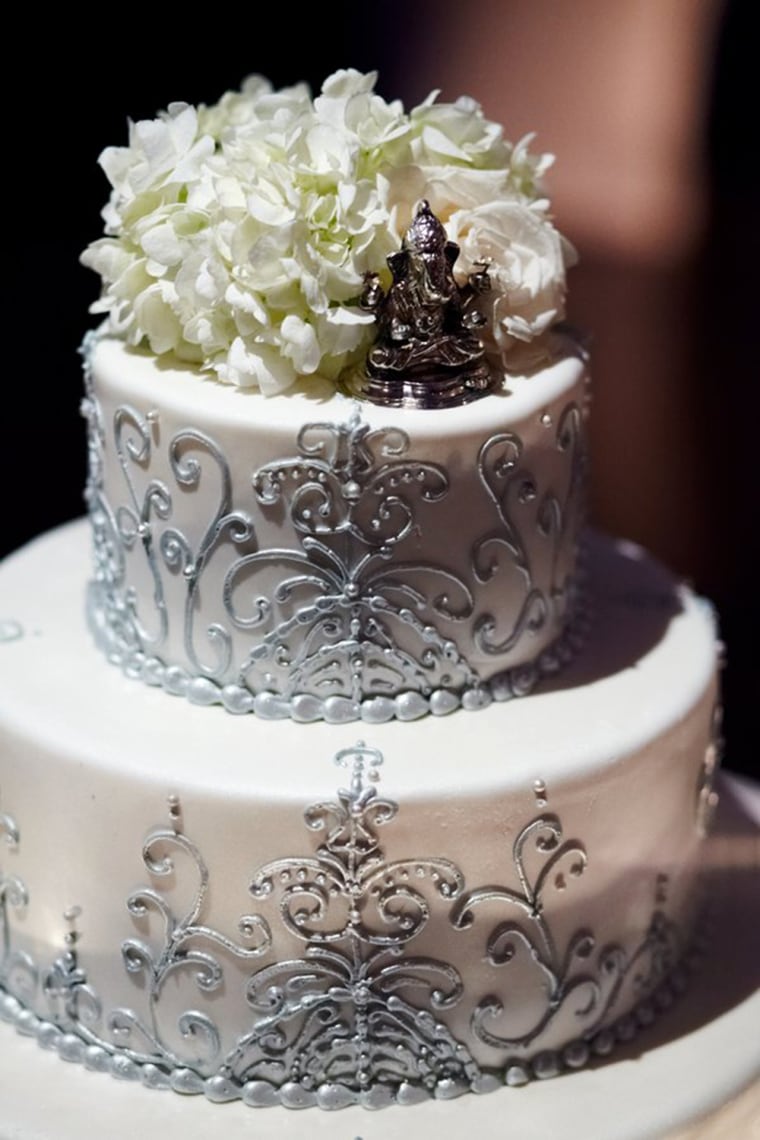 "He had really stepped up in a fatherly role. It was my time to thank him," Durga said. "But halfway through, my nephew got jealous and stepped in wanting to dance."

The party lasted until 4 a.m., making it a night to remember.
"Even though we had already gotten married, it was pretty exciting to do it again in front of our friends and families," Tom said. "And it's still so exciting, just thinking about what the future could hold for us."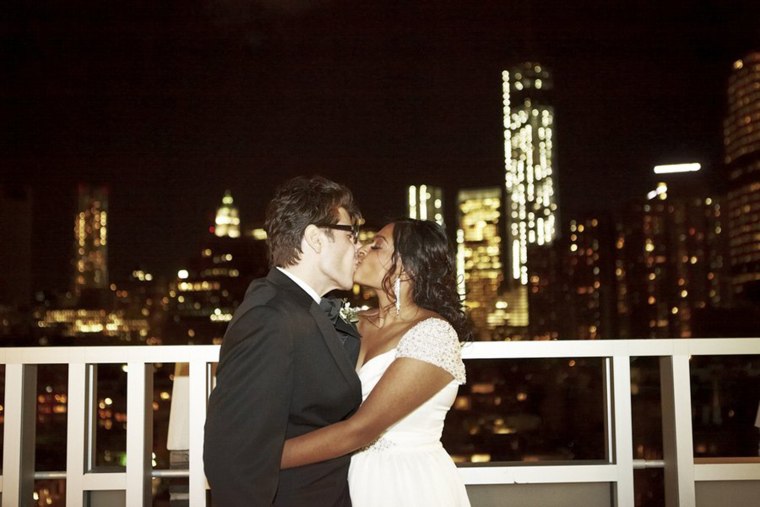 All photos provided by Le Image Inc. Want to submit a real wedding? Send us your story and photos here. You can see more from the TODAY Real Weddings series here.