Dina Manzo looked radiant in a new photo posted on Instagram, but the "Real Housewives of New Jersey" star said she's been "flooded" with messages from fans asking why she looks "different."
"THANK YOU for the very very sweet messages saying I look great etc. I appreciate that more than you know," she wrote. "Some of you are commenting that I look different. You're absolutely right."
"When the thing on the center of your face changes you're gonna look different lol," she added.
Manzo said she underwent a nose job two years ago. Since she was going under anesthesia, she decided to have her doctor "make a few tweaks," so she didn't have to use fillers on her face.
"I'll leave it at that," she said.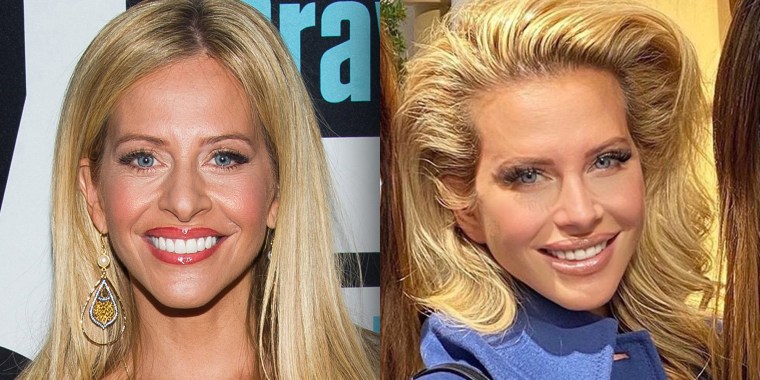 Manzo said she had a difficult time adjusting to her "new nose" during the first year,
"Although my Dr is amazing at what he does, it did change my overall look. I had a prominent Italian rounded nose and now I had this perfectly proportioned petite nose," she said. "It's a big adjustment especially when you live with the same face for 45 yrs."
Manzo said after the swelling went down, she was happy with the results.
"I've grown to really like the new me. A smaller nose does make me look much younger & my tweaks' make me look refreshed," she wrote. "Make no mistake, I've always looked younger than I was thanks to good genes and lots of water."
She joked that her good genes were how she "landed my hot a** younger husband."
Manzo, 47, confirmed in May that she was married to 40-year-old David Cantin two years after the couple secretly tied the knot.