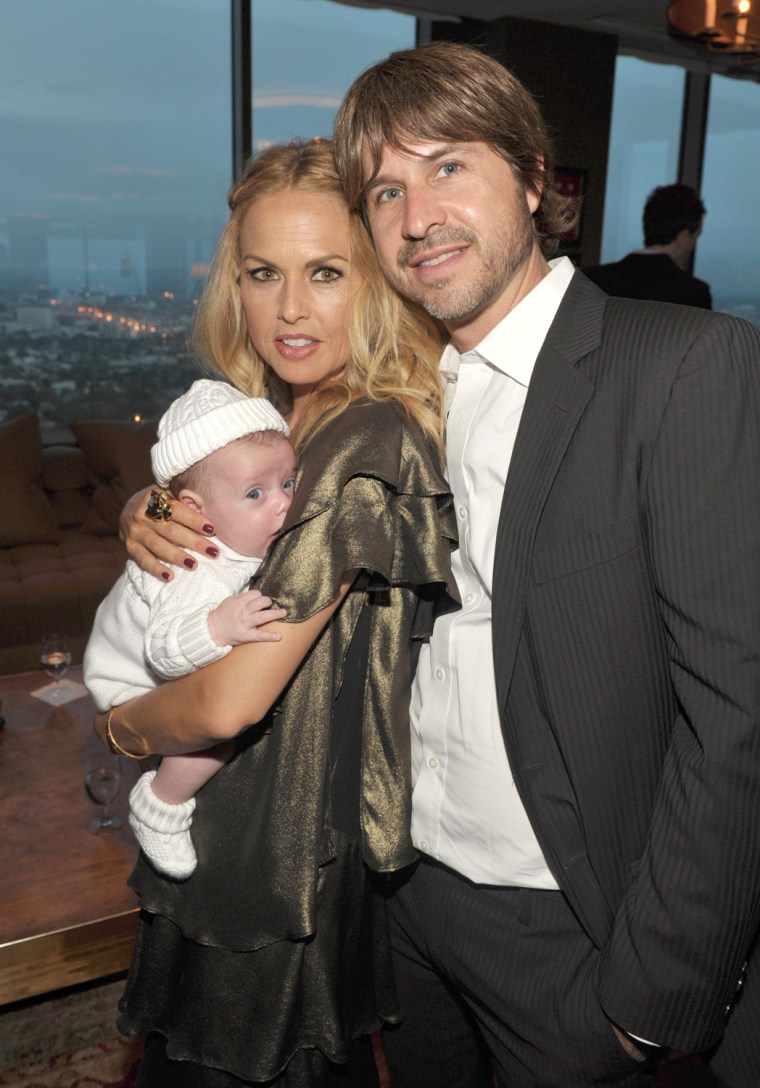 This week, celebrity stylist Rachel Zoe tweeted a picture of her travel luggage, which included (drumroll please) 11 suitcases, two Louis Vuitton duffel bags and of course, her husband Rodger.
"[Rodger] is hating me right now," she noted.
And that's why we love Zoe. She's outrageous, flamboyant and fun – with a lovable sense of self-awareness and humor.
When the new mom and reality-TV star isn't busy traveling, styling or showering her baby Skyler with only the most luxurious baby goods (the newborn likely has more shoes than you), Zoe hasbeen working on a new lipstick line called Exude. With Zoe, there's always a twist – and in this case, it's a sleek crystal applicator that lets you control the amount of color, while also retaining the lipstick's shape (meaning, no more melting worries).
The Look caught up with Zoe to find out more about her latest project, favorite beauty products, and of course, how she fashionably manages motherhood.
What are some of your must-have beauty products?
My ultimate must-have beauty product is Exude lipstick in cranberry. I carry it with me everywhere I go! I also like Arcona refresh triad pads, Skyn Iceland eye cream, and Tatcha Japanese blotting papers.
The new Exude lipstick features a unique crystal applicator. What did the brand hope to accomplish with it?
Aside from being totally glam, it's completely functional! The thing about conventional lipstick is it doesn't keep its shape and it gets very messy after only a few uses. With Exude lipstick, the crystal applicator never changes and always keeps the product looking perfect. It's also a great investment because you control the amount of product dispensed – so you are sure none of it ever goes to waste – super savvy! Plus it doesn't dry out.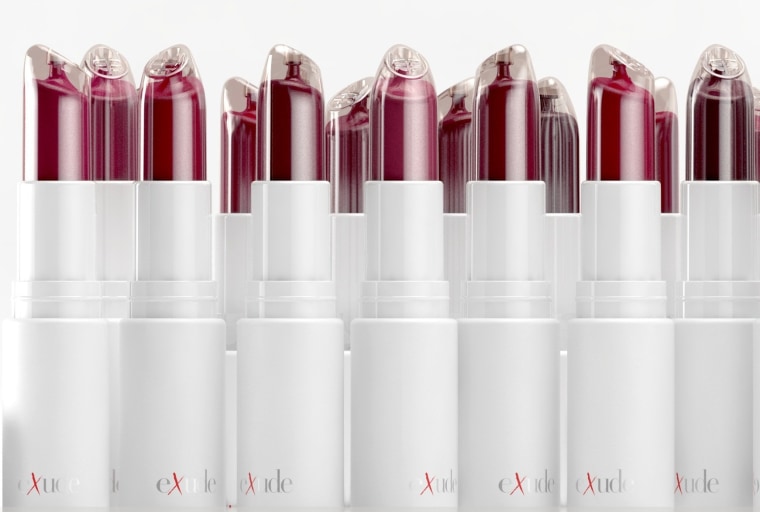 Which fall trends are you excited about?
Tuxedos, maxi-dresses, boots (flat or heeled) chunky knits – lots and lots of layering. I love the idea of mixing prints, patterns, textures and colors for fall.
Who's your celebrity mom style icon?
Jennifer Garner. She is an extraordinary and very grounded person who exemplifies how to be a working mother.
What's one fashion trend or outfit we likely won't catch your baby in?
Everything is so cute on him! Seriously – I die every time I get him dressed whether I put him in a little romper or onesie or pants and a cardigan! I mean, you have no idea – he totally melts my heart.
You recently said you won't hold your baby while in heels. How has your beauty or fashion routine changed since having a child?
I learned how to speed up my morning routine! Instead of taking 15 minutes to get ready, I now have about three minutes, so I find that I have to be a bit more practical. I still want to look good but I can't wear clothes that have a lot of zippers and buttons, I gravitate toward simpler staples like maxi dresses and skirts, jewelry is minimal during the day, and heels are usually restricted to boots or wedges.
What's the most fun part about being a mom? What's the hardest part so far?
The most fun part about being a mom is everything! Skyler means the world to me – I seriously love it all.
What's the best bit of advice you've gotten about motherhood?
I think the best lesson I have learned is the importance of balance, as a mother and as a businesswoman.
More: Kris Jenner doesn't mind competing against daughters
Are handbags are the most satisfying purchase?