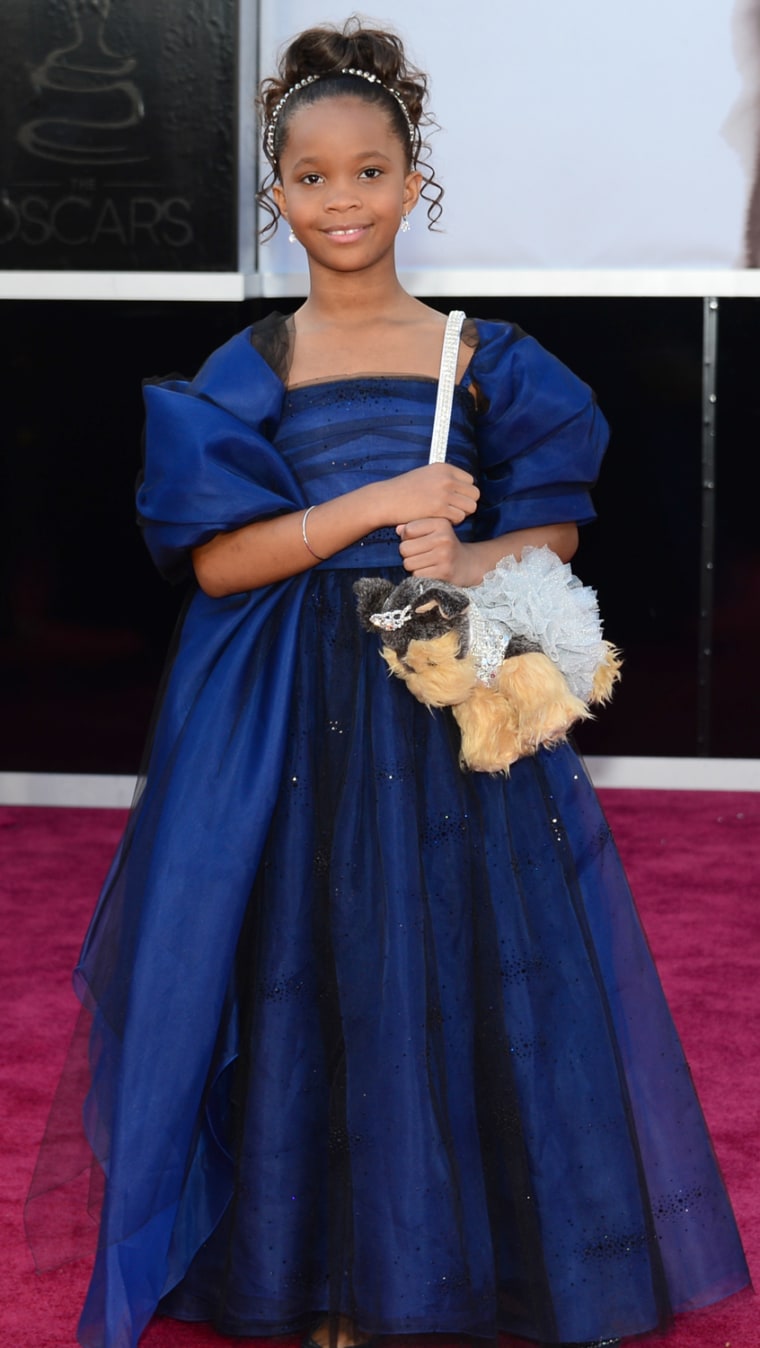 You gotta hand it to Quvenzhané Wallis – the youngest Oscar nominee isn't carrying Chanel or Dior at Sunday night's Oscars, but rather, a stuffed animal.
The 9-year-old star of the nominated fantasy drama "Beasts of the Southern Wild" hit the red carpet carrying a plush pooch purse decked out in a tiara, the latest in a long series of stuffed animal bags she's been spotted with throughout this awards season. And they're not just for show: the actress told Ellen Degeneres she carries the puppy purses for good luck (a little more animal-friendly than a rabbit's foot). Take a look at the budding fashionista's playful accessories: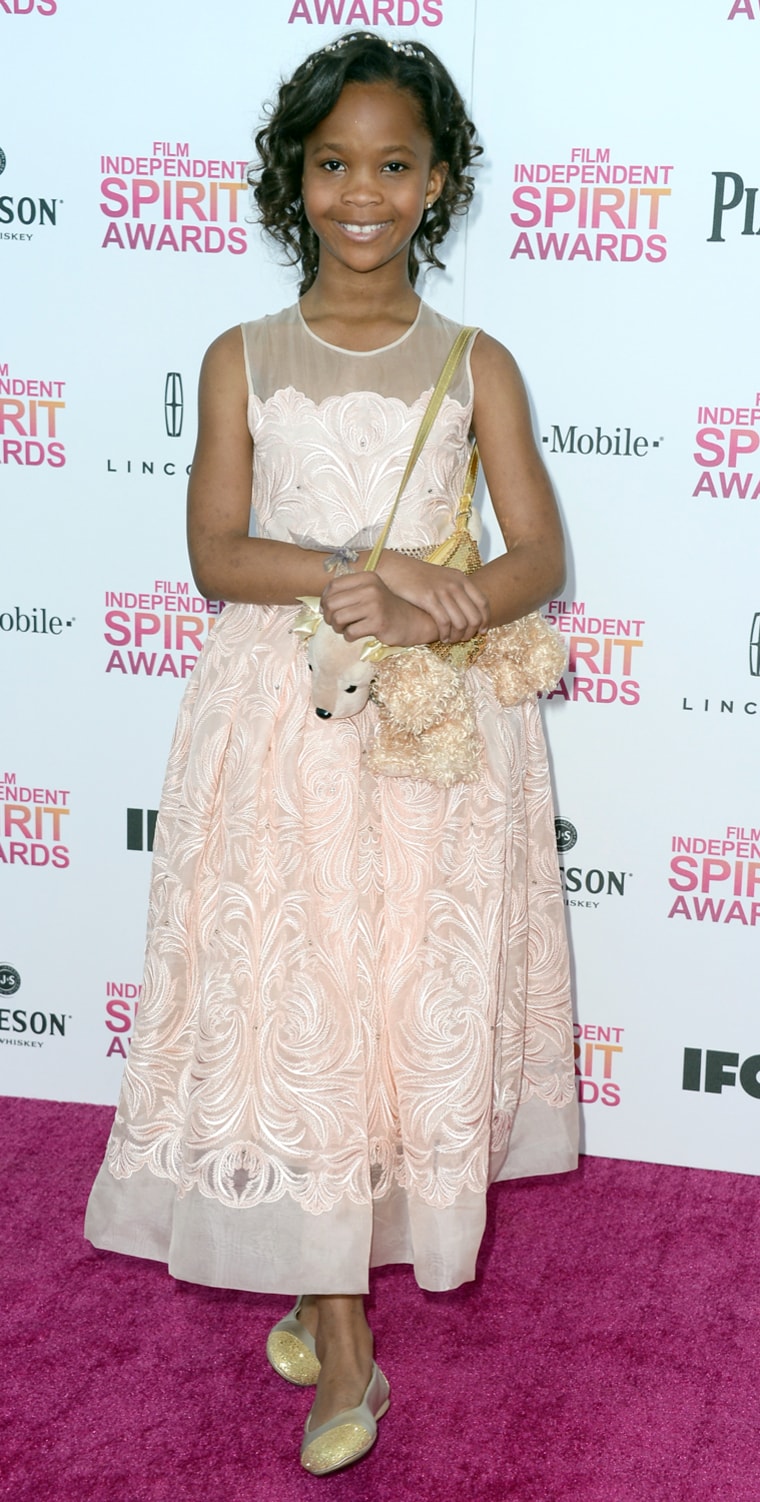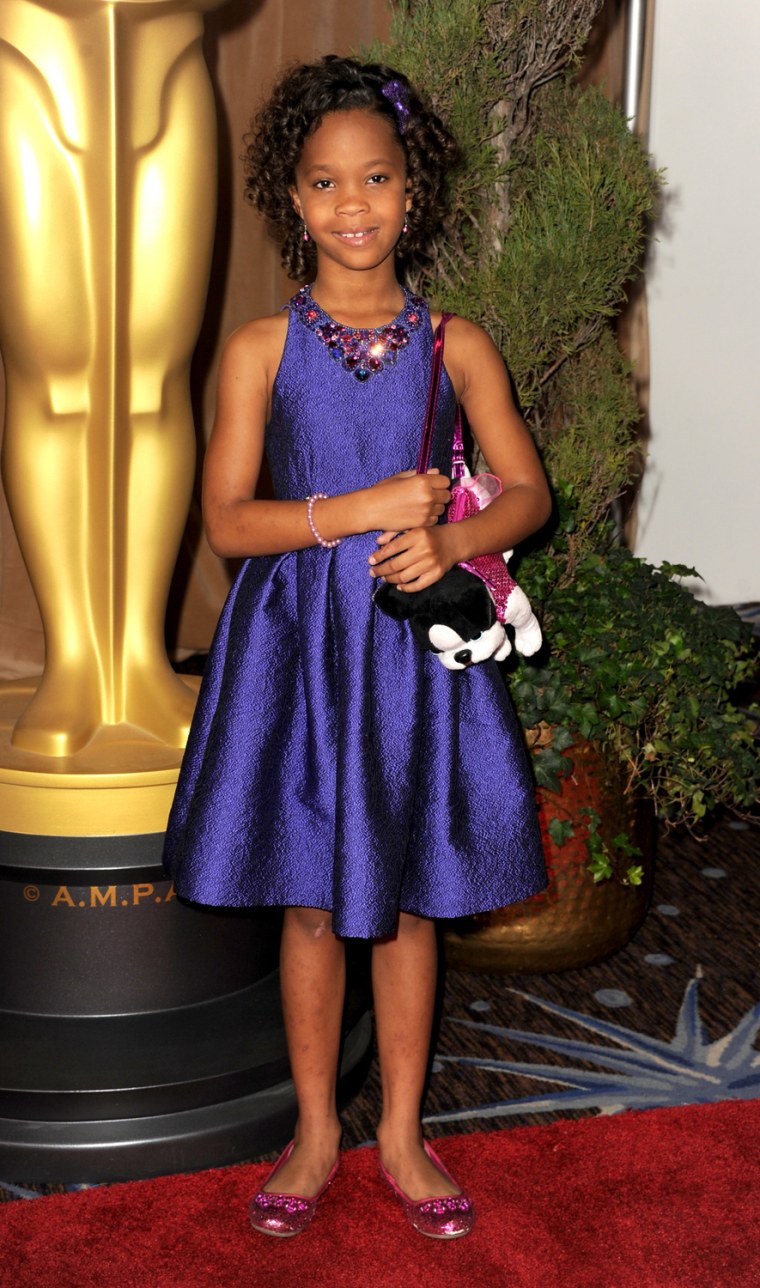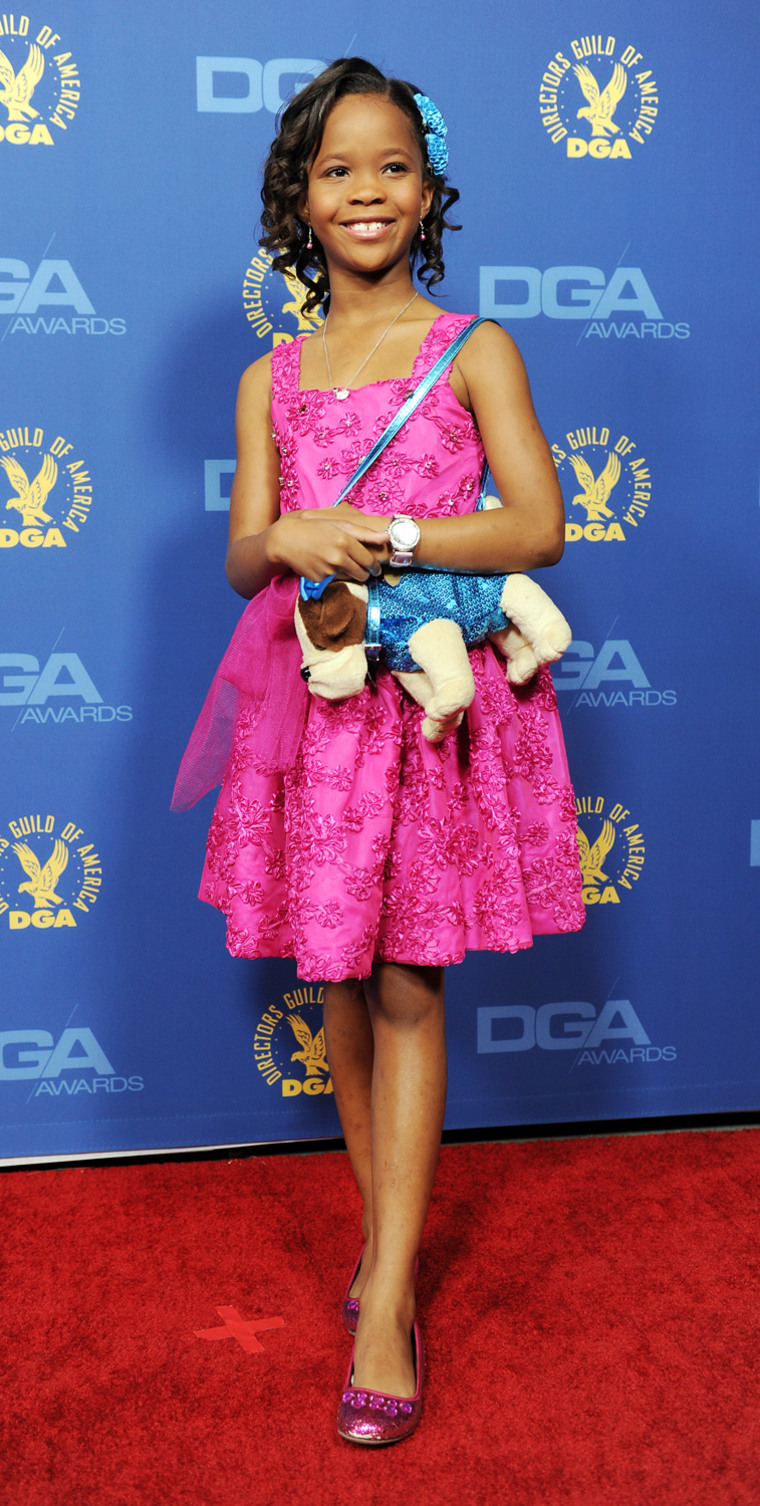 More from TODAY:
What is the 'Vampire Facelift' in Oscar goody bag?