Queen Elizabeth II won't let a little rain stop her from carrying out royal duties … or from looking stylish while doing it.
As monarch of what's often referred to as the world's "wettest country," she actually spends a lot of time attending official events in the pouring rain.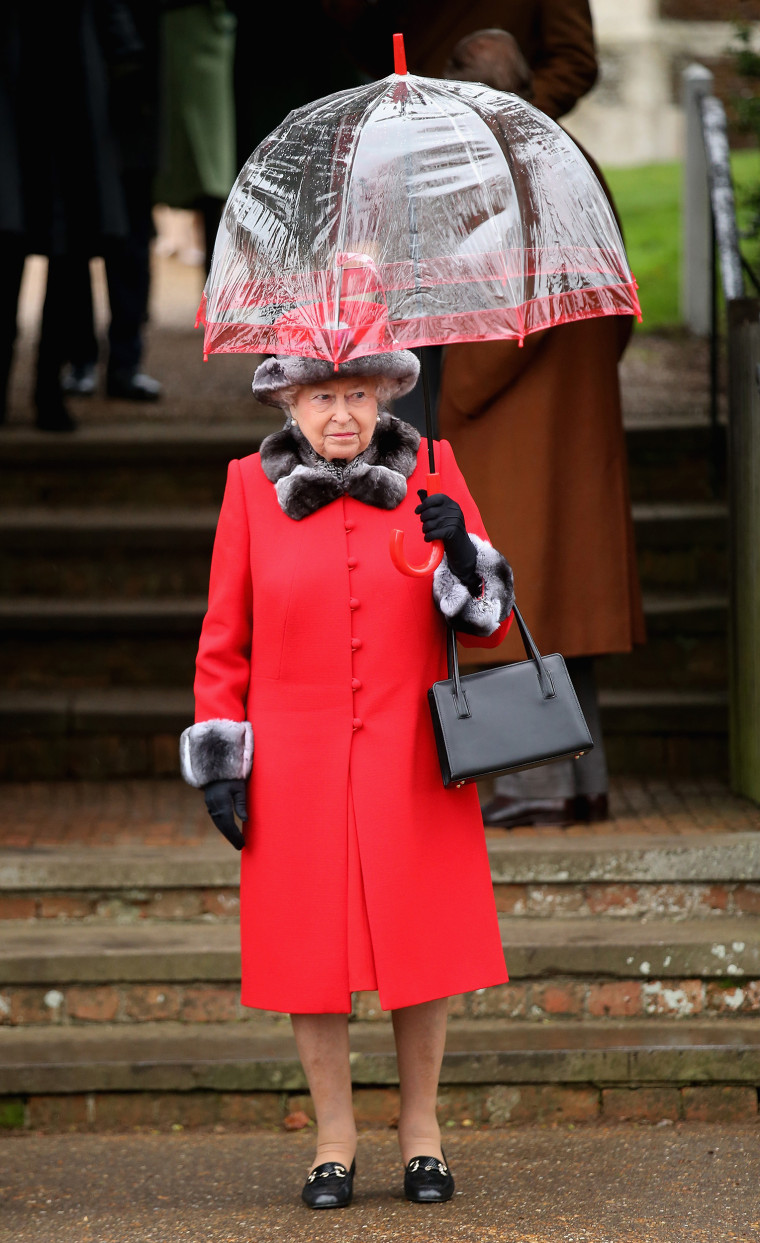 And while you may have picked up on the fact that she always looks royally chic in her go-to Hunter Boots and colorful suits, you may not have noticed one very important detail about her style: She has custom umbrellas to match every look.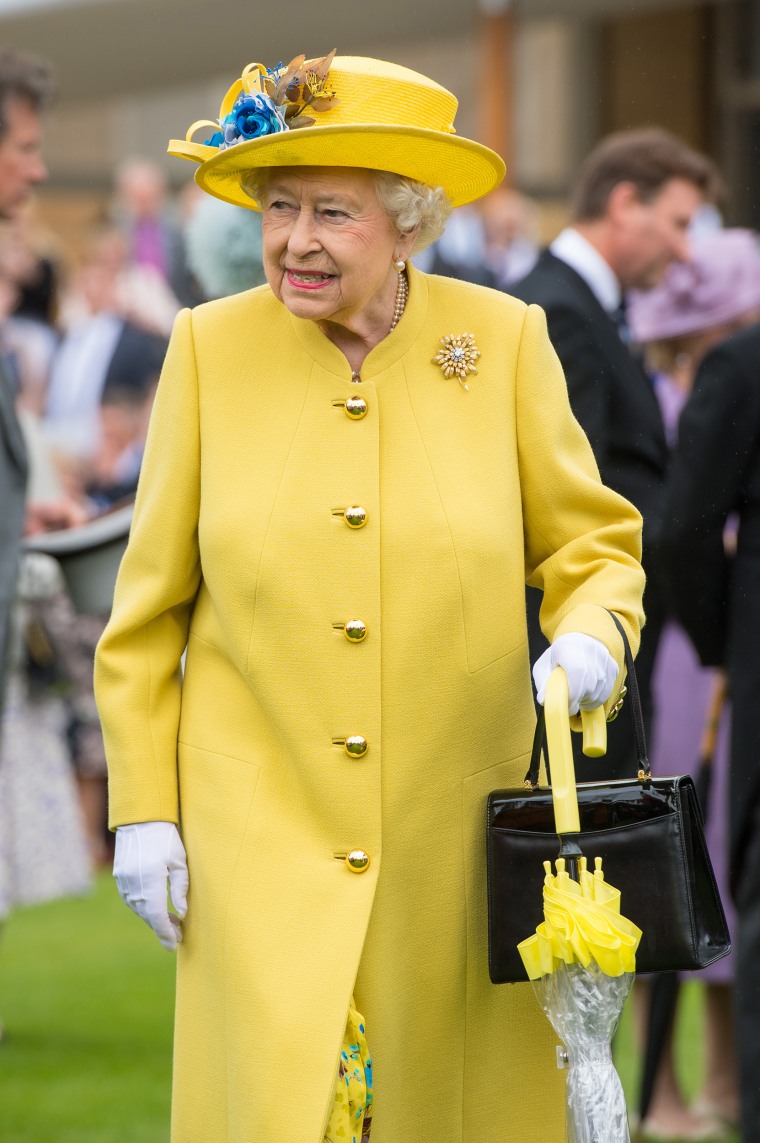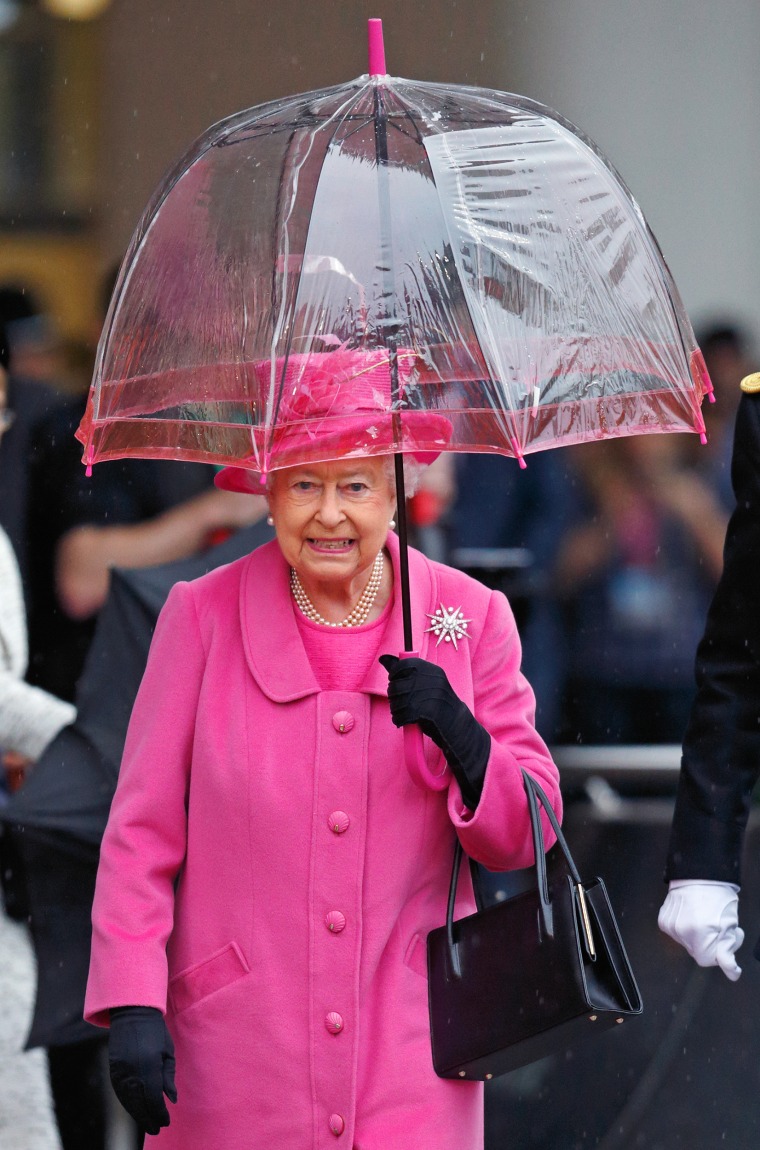 British brand Fulton — which was awarded a Royal Warrant in 2006 — designs bespoke umbrellas to match her majesty's outfits. The trim and handle are made to be the exact color of whatever she's wearing at the time and, based on the photos, we'd venture to guess that there's an entire rainbow's worth of them in a hall closet at Buckingham Palace.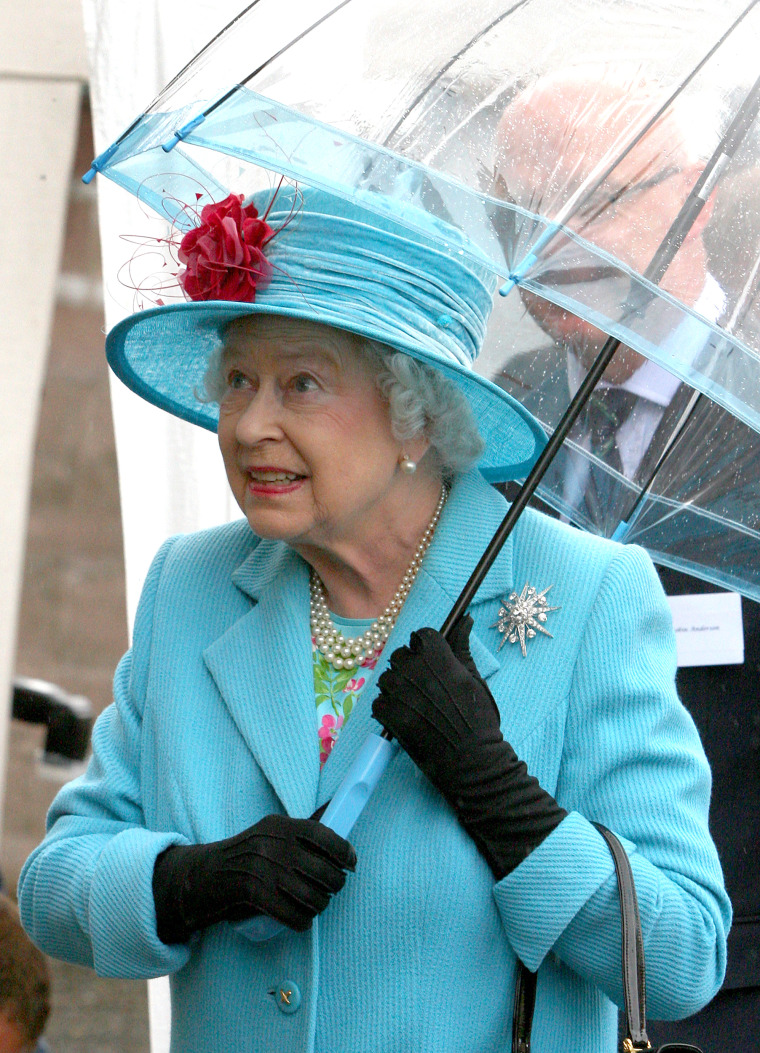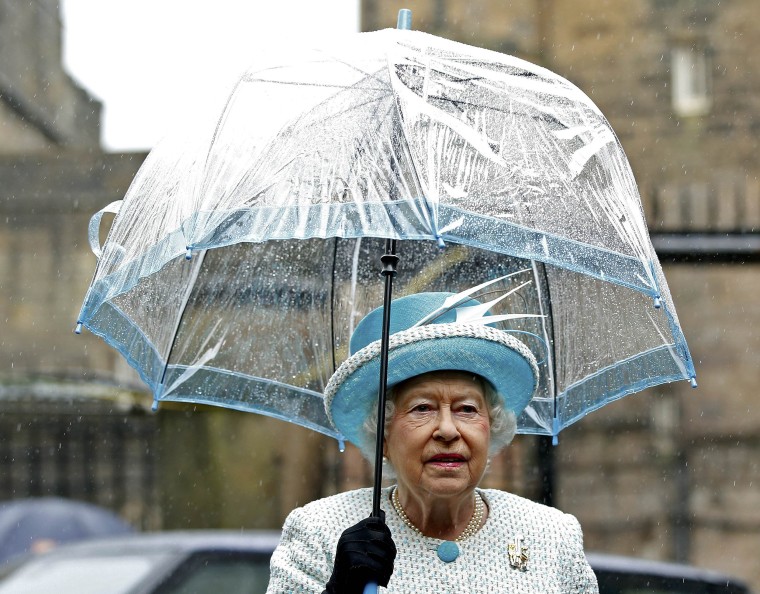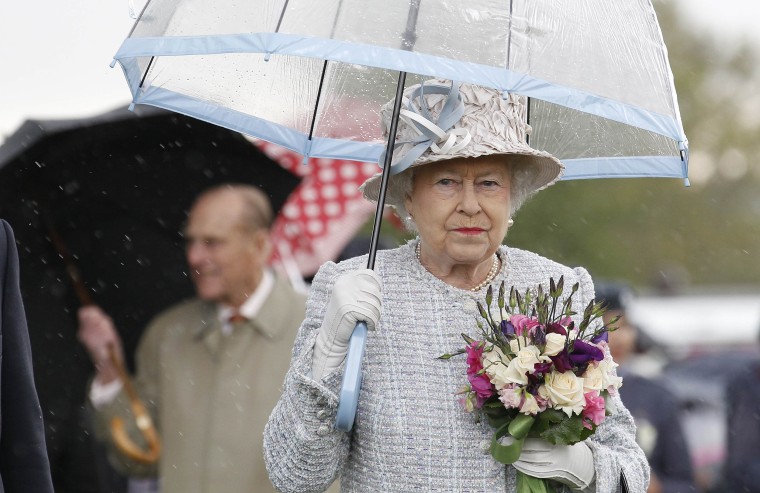 In addition to the fact that they're indisputably fashionable, there's a more practical reason why Queen Elizabeth relies on Fulton's "Birdcage" design. (If you want one for yourself Lord & Taylor is offering a red, white and black version for 20 percent off right now!)
"The Birdcage umbrella's transparent domed cover offers the ideal protection from the blustery British weather, while allowing her to remain visible no matter the conditions," a representative for the brand told TODAY Style.
The design process, as it turns out, isn't as simple as it may seem.
"Fulton are sent swatches of her majesty's outfits months in advance," Charlotte Hirst, one of the brand's account executives, explained. "The creative team will then work together on designing a trim and handle that color matches her outfits and sends the bespoke umbrella to her stylist in advance to the public events she is scheduled to appear at."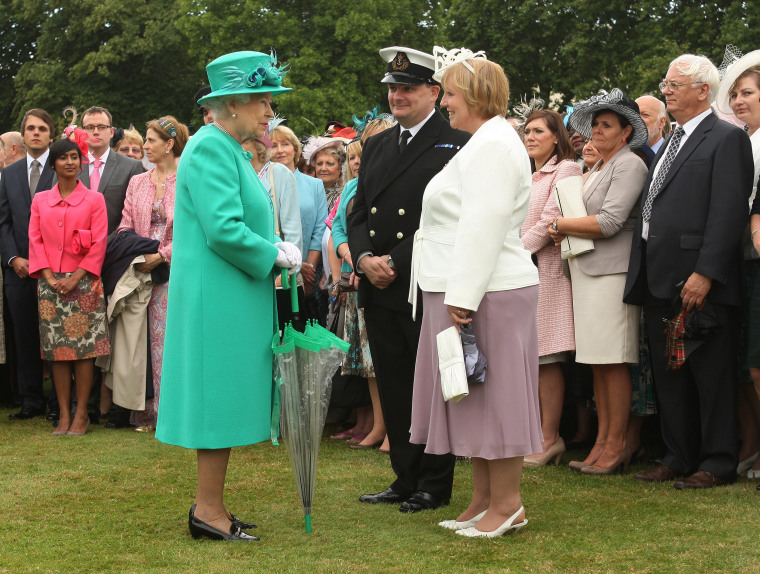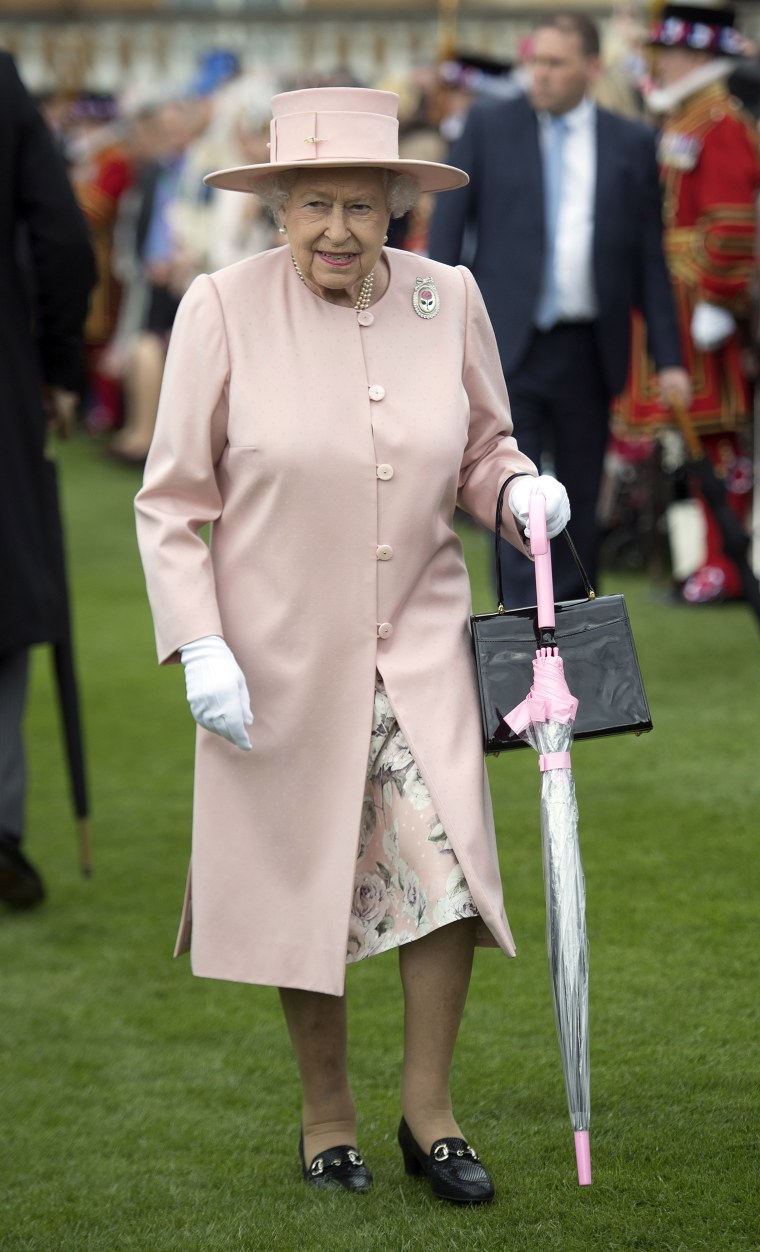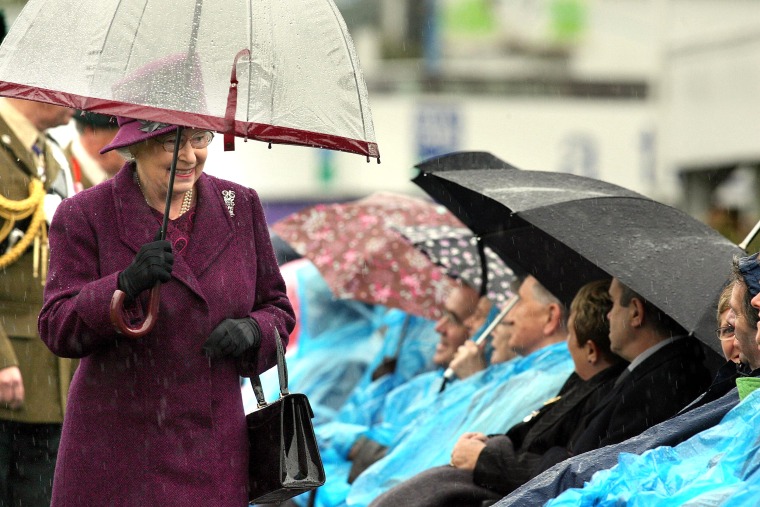 She's been spotted with her multicolored Fulton Birdcages everywhere from Canada to Ireland (and at many, many garden parties at the palace in between), proving she really has the ROYGBIV of rainwear.
What's a rainy day without a rainbow!
If you want to copy this look, you're in luck! Three colors are on sale at Lord & Taylor right now.