Paul Martin was always the life of the party.
"He was never not on the dance floor at events," Martin's daughter Brittany Dejean told TODAY.com.
But when a December 1998 car accident left him quadriplegic as well as killing his son Ryan, Martin swore off dancing forever.
"The reason I love to dance so much is because of my dad," Brittany, 29, said. "As an awkward kid, the only thing I had going for me was that I could come home to the sounds of Queen or Will Smith, and have fun and dance."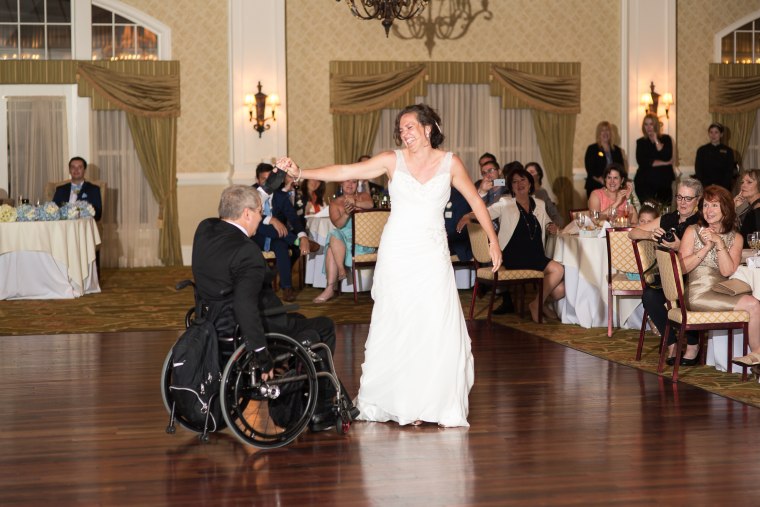 After the accident Brittany accepted that she could no longer dance around the house with her dad — but she didn't lose hope that one day she would dance with him at her wedding.
"I remember lying in the hospital bed thinking that I'll never dance with my daughter again," Martin, 57, said in a video Brittany put together. "I'll never dance at her wedding, and that really bothered me."
In anticipation of exchanging vows with Romain Dejean, 28, Brittany approached her dad about sharing a wedding dance. At first he was reluctant, concerned how he would look. Then Brittany found an organization that offered to help.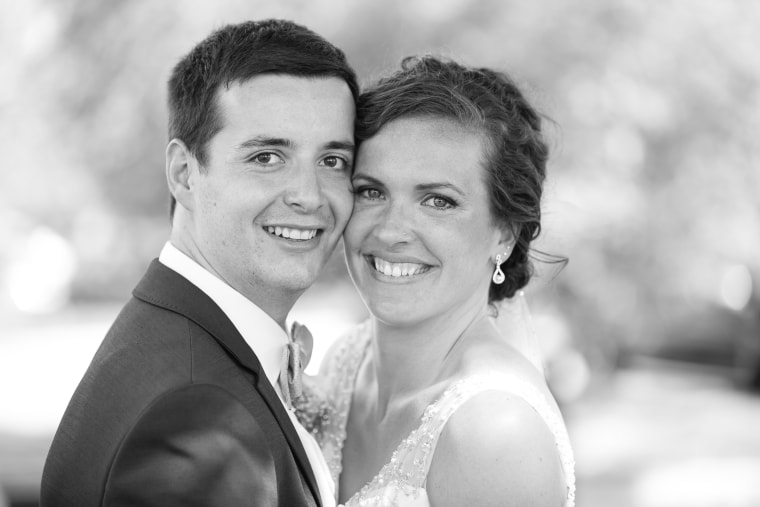 Diane Discepolo, a choreographer at Roll Call Wheelchair, which teaches dance to the wheelchair-bound, met father and daughter near their Phoenixville, Pennsylvania, home a few weeks before the June 6, 2015 wedding to teach them a dance.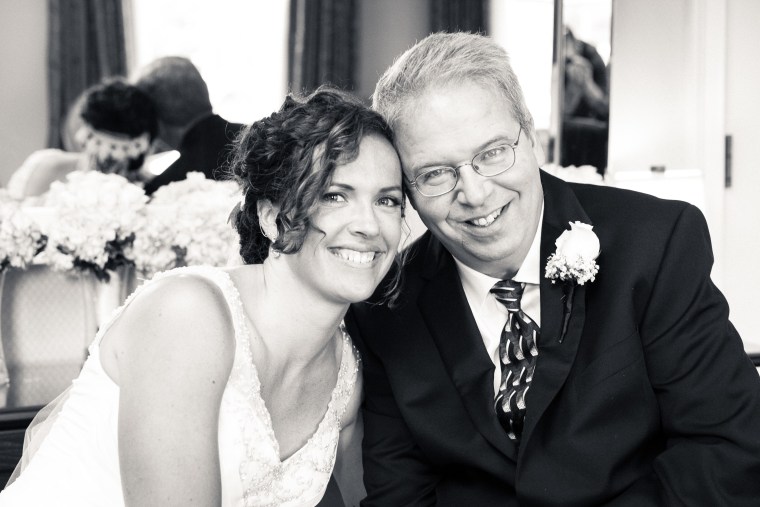 Brittany picked "I Hope You Dance" because her dad included the song in a video montage he made for her 16th birthday — and also because it "represents everything my father ever taught me."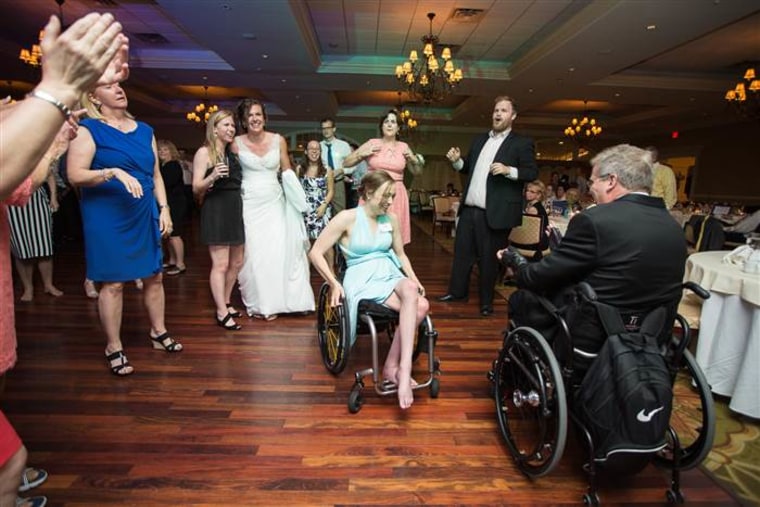 On the wedding day, Martin felt back to his old self. In fact, he was directing his daughter at some points when she got too emotional.
"Once we did it and I saw the crowd's reaction and I knew how much fun I had, I looked at it very differently," he said.
He couldn't get enough. Once the dance floor was opened up, he wheeled right back onto it and started busting a move to his favorite song, "Runaround Sue."
"At one point during the wedding, I turned around and did a double take," Brittany said. "My dad was dancing for the first time in 17 years. Anything else could've gone wrong that night and it would've been OK."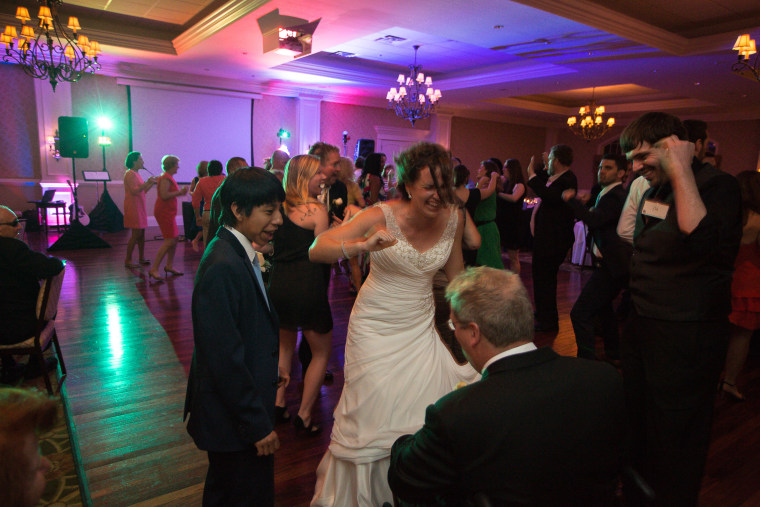 Martin swore off travel along with dancing after the accident, but Brittany's wedding inspired him to buy tickets to Europe this summer. He's also continued taking dance classes.
"For me to watch my dad break open the doors he shut when he got paralyzed is really incredible," Brittany said. "He gave me the gift of a memory that I'll cherish forever — and you can't buy that."