Ever wonder how a figure skater's costume stays in place? Or why so many speedskaters seem to wear blue. Us, too.
With the Winter Olympics in Pyeongchang, there's plenty to be amazed by, and athletes' style and beauty secrets are no exception. Here, answers to some of our burning questions.
Why do some figure skaters wear tights over their skates?
For the same reason women might wear nude-colored high heels: It creates the illusion of longer legs.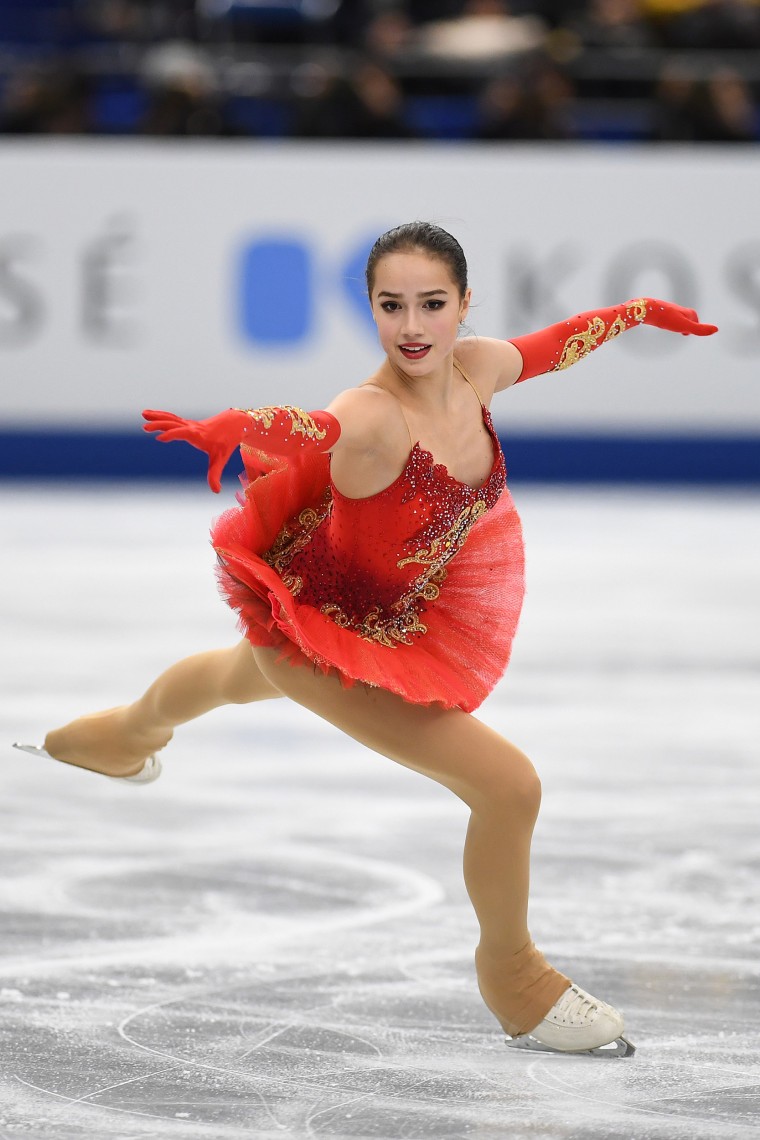 "Some people think it gives them a longer leg line," skating costume designer Brad Griffies, who's worked with Gracie Gold, Bradie Tennell and others, told TODAY Style. But he also has another theory: "I honestly think it's because people are lazy, and they don't want to polish their skates."
Some skaters opt for flesh-toned boot covers instead, which also help to keep laces in place.
Who will have the best outfits?
Hands down, it's Norway's curling team, who are bringing new meaning to the term "crazy pants." You'll see.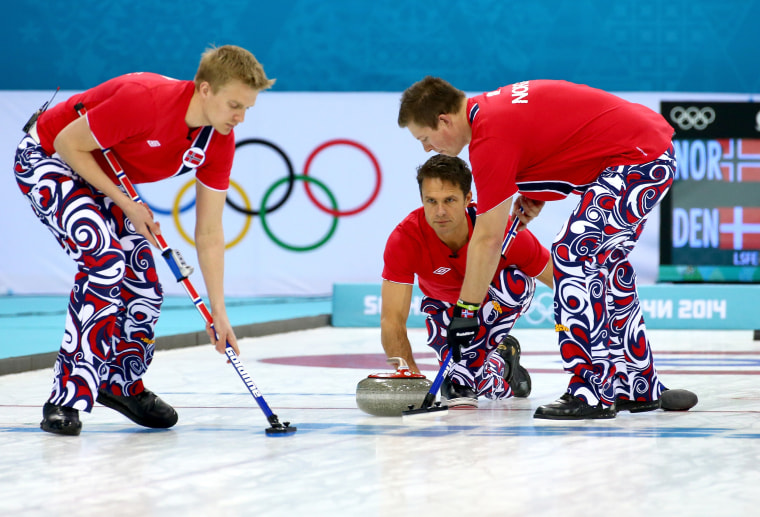 How do figure skaters' outfits stay in place with all those jumps?
We stand up and our jeans need adjusting. But figure skaters do double axels and still look flawless. They must have some tricks up their mesh sleeves, right?
To keep their costumes in place, Griffies said he's heard of skaters sewing the bottom part of their leotard to their tights. (Similarly, gymnasts have been known to use an adhesive spray on their leotards to prevent wedgies.)
And there are beauty tricks, too. Michelle Kwan has said that waterproof mascara is a must, and revealed to Allure that once she even sewed her bun in to keep it in place. Griffies said that's not uncommon.
"If girls have really thick hair, they'll sew it down," he said. "They put it in a bun, then take a really thick yarn and a big needle, and thread it through a couple times, just to keep it down and together. Then they'll hairspray it, of course."
From Dorothy Hamill's glitzy outfits in the '80s to Mirai Nagasu's striking red dress in Pyeongchang, these are the most notable looks.
Speaking of ice ... how will the athletes stay warm?
With freezing temperatures expected throughout the games, athletes are taking advantage of high-tech fashion when it comes to their uniforms.
Take Team USA's podium outfits, for example. Designed by Nike, they're waterproof, insulated and come with knitted hand-warmers that attach to the sleeves. They even come with a removable bomber jacket.
How do female skaters avoid having torn tights?
So of course, the goal is not to fall. But when they do, skaters rarely wind up with unsightly ripped tights. Which is a miracle given that many of us destroy ours just by leaving home and commuting to work. The secret, say ice dancers Alex and Maia Shibutani? "There's this trick where you put hairspray on the tights to stop them from running," says Maia Shibutani. "Rips are sometimes inevitable but it's not a big deal."
How common is it for ice skates to break down during competitions?
Back in the '90s, Tonya Harding stopped her long program because of what she claimed was a loose skate blade. Is that a major issue for skaters, especially those who perform quad and triple jumps? "At the Olympic level, skaters have customized boots and custom blades," says Maia Shibutani. "The blades are sized to match the boots. So as far as blade placement, if it does happen to shift or become detached, I could see how that could throw you off.
Adds Alex Shibutani: "It's pretty rare that in competition, you'll have equipment malfunction. But for us, we don't jump in ice dance so there's less risk of that happening." You have to break in a pair of skates and treat them with tender loving care, say the siblings.
Why do so many speedskaters wear blue?
They think it makes them faster. Yes, really. A New York Times article pointed out that many of the speedskaters who appeared at the World Cup in Salt Lake City, Utah, last month wore blue — most notably, Norway, whose athletes had previously always worn red.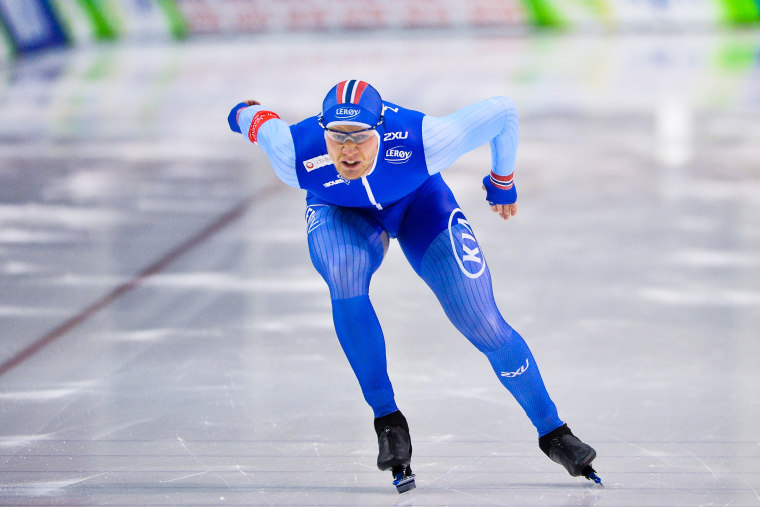 The consensus among athletes, the Times reported, is that "blue skates faster." While there's no science to support the idea that one color is faster than another, now you know why you see a blur of blue when the speedskaters hit the ice in Pyeongchang.