Fall is in full swing and that means one thing: Pumpkin spice is everywhere!
Everyone's favorite latte flavor is making a splash in the style world with everything from clothes to accessories to makeup taking on the signature rusty color.
TODAY Style Squad member and founder of TheLVGuide.com, Lilliana Vazquez, shared her favorite pumpkin spice-colored items of the season on TODAY Friday.
If you want to add a little spice to your life, see Vazquez's flavorful picks and shop for your favorites below!
Clothes
From wide-leg trousers to trench coats to dresses, it's all about this bold color when it comes to making a fashion statement this fall.
1. Leith Wide Leg Culottes, $35, Nordstrom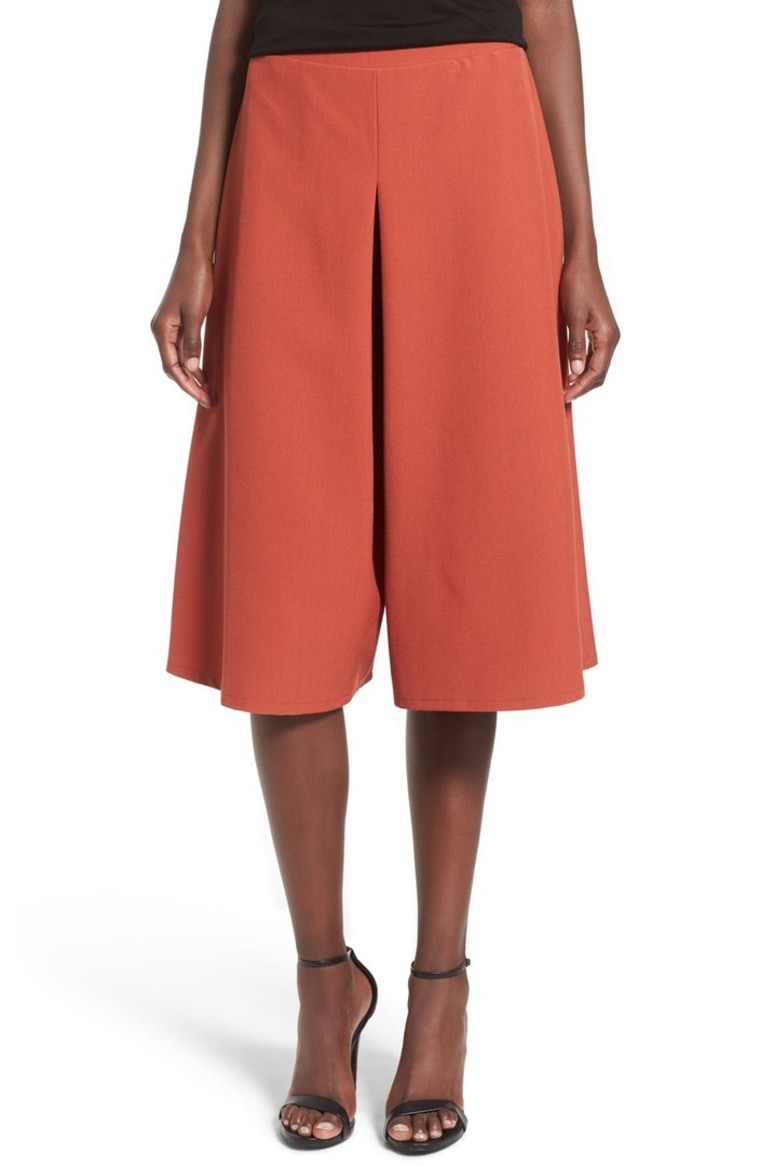 2. Mock Neck Sweater, $15, Forever 21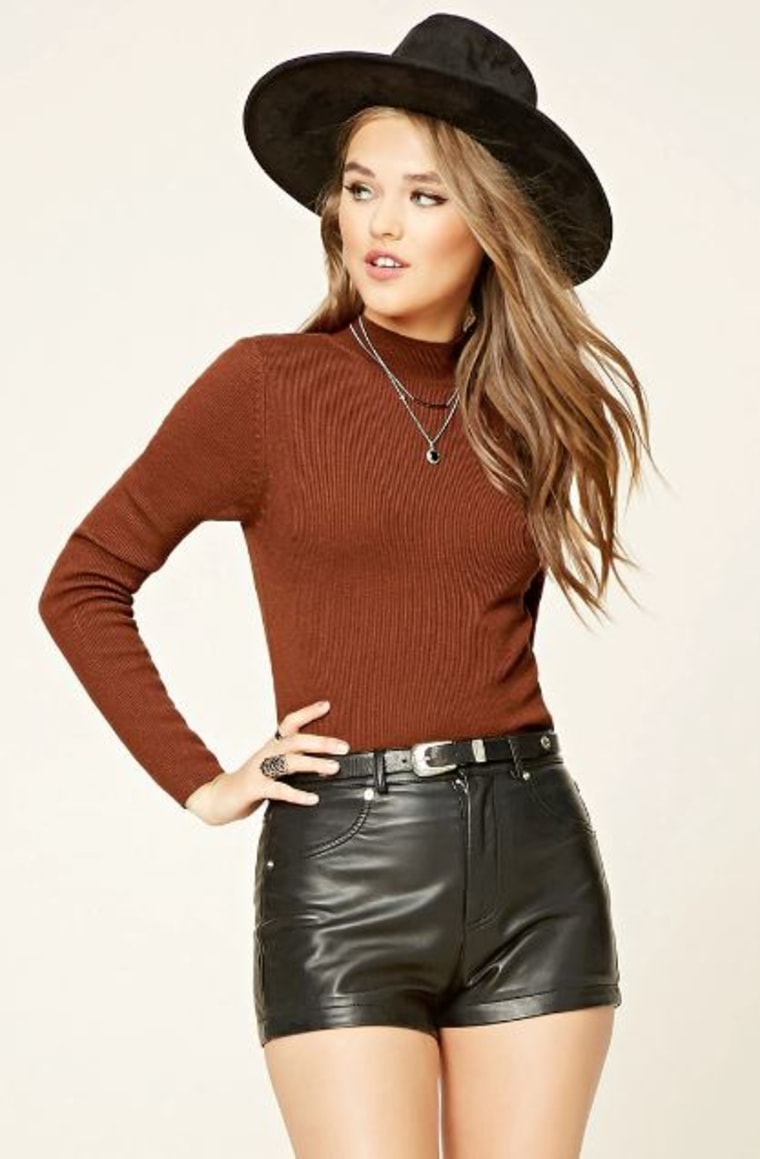 3. Pavin Buttondown Tunic, $88, Anthropologie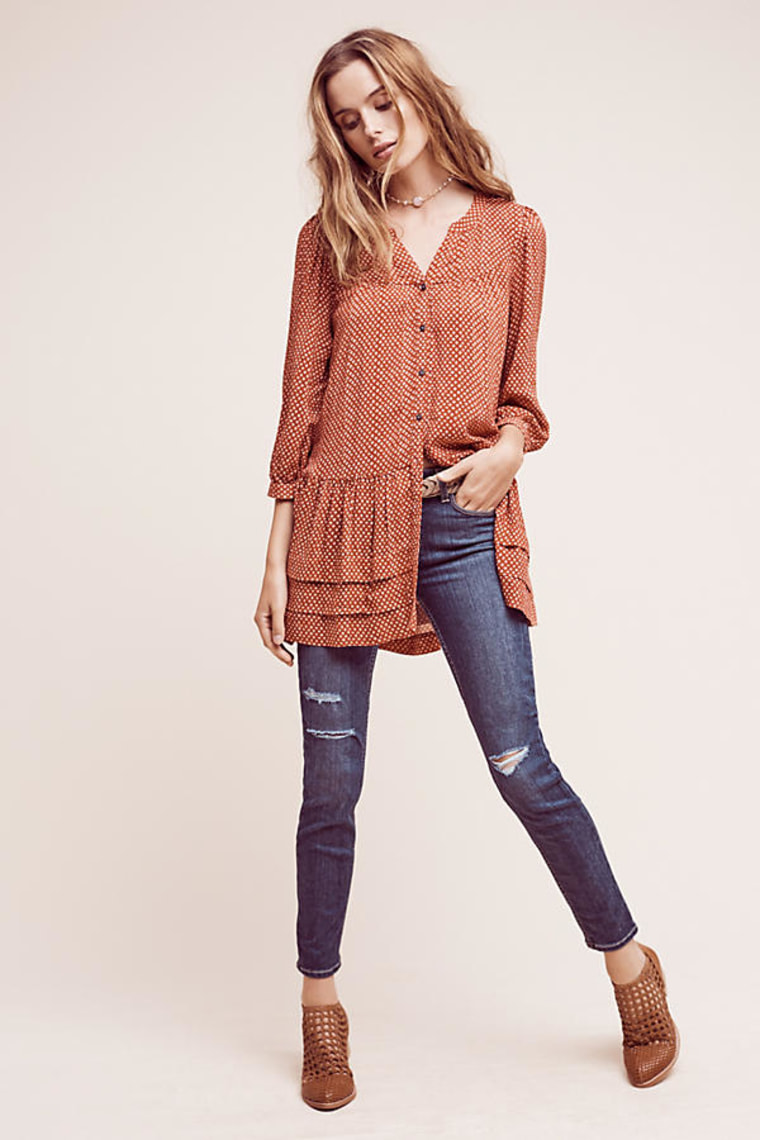 4. Grace Waterfall Duster, $35, Boohoo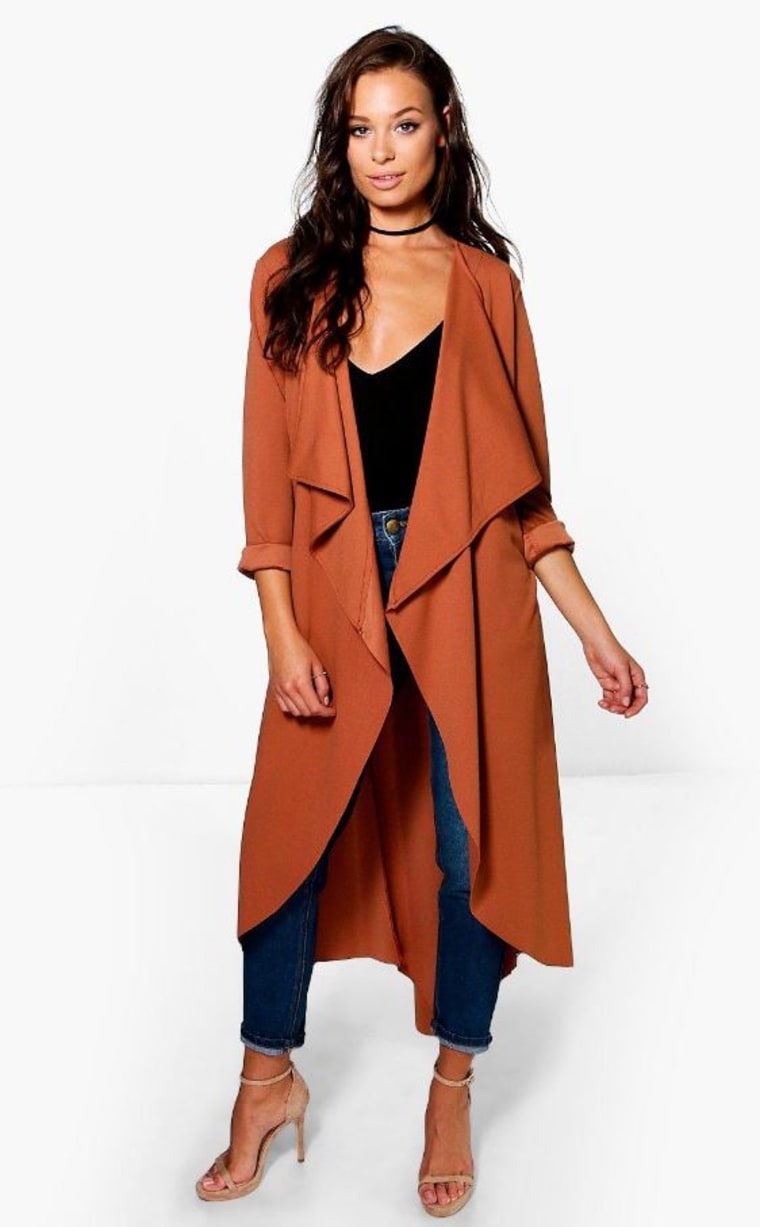 5. Cord Cropped Jacket in Borg in Rust, $79, ASOS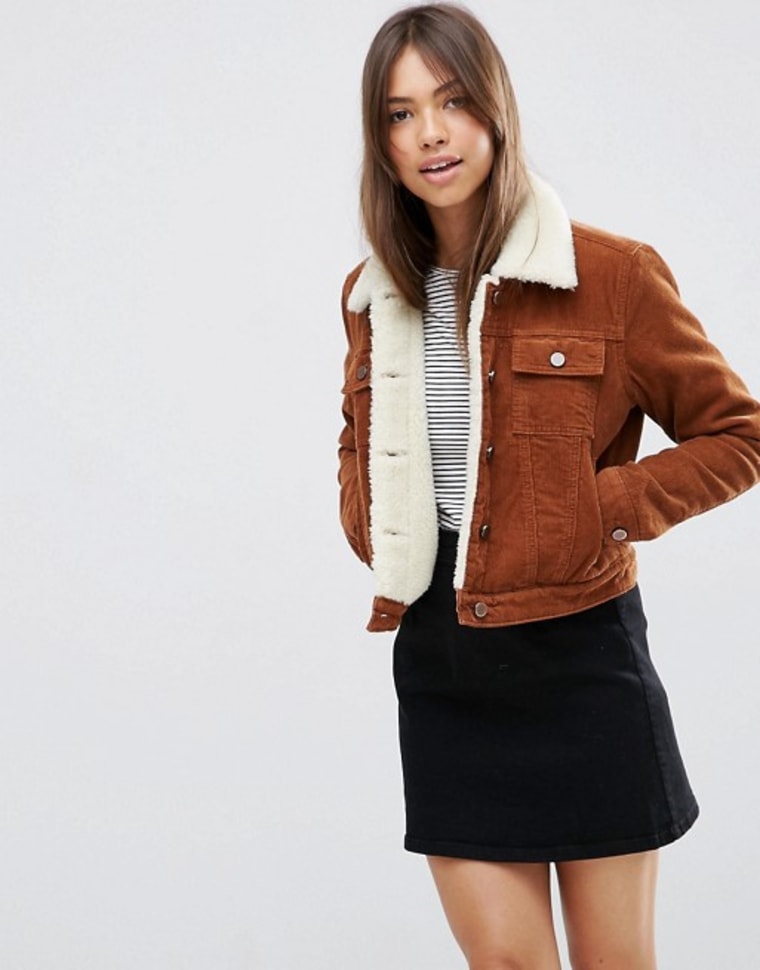 6. Cable Poncho, $47, Abercrombie & Fitch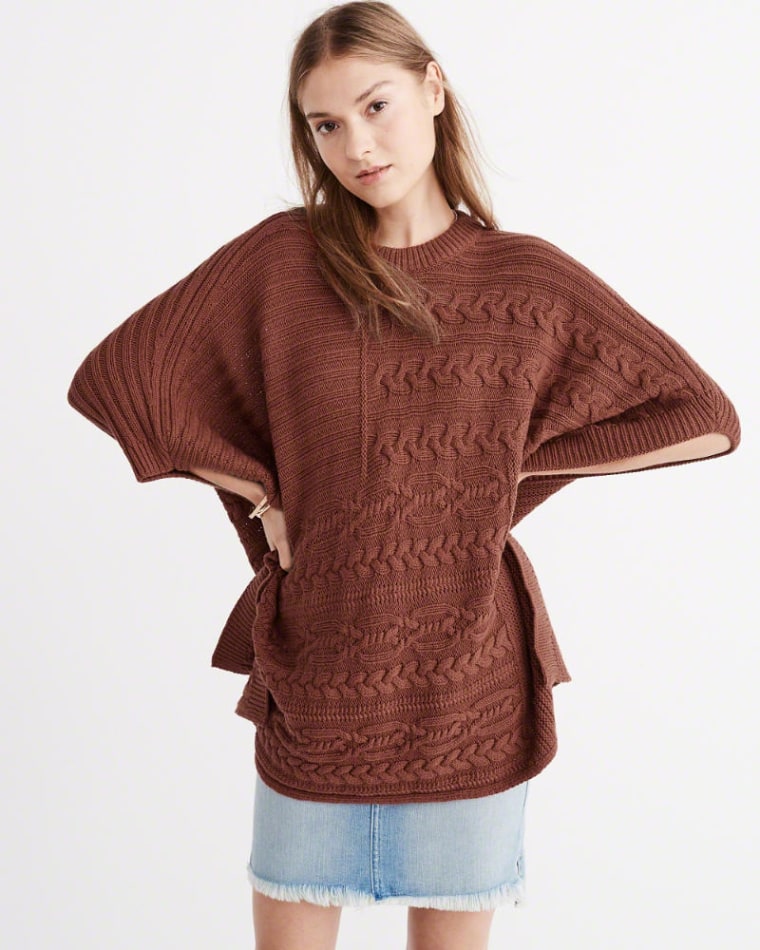 7. Contemporary Woven Self-Tie Trousers, $18, Forever 21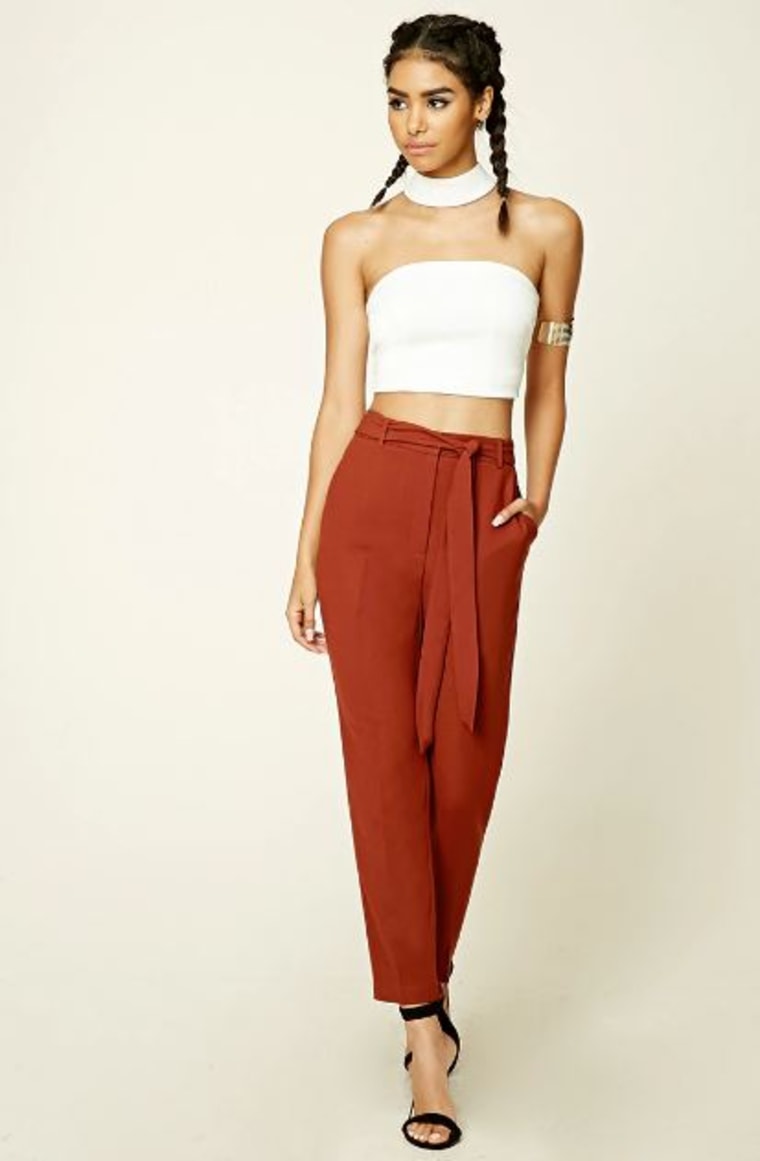 8, Matilda Pocket Side Wide Leg Trouser, $24, Boohoo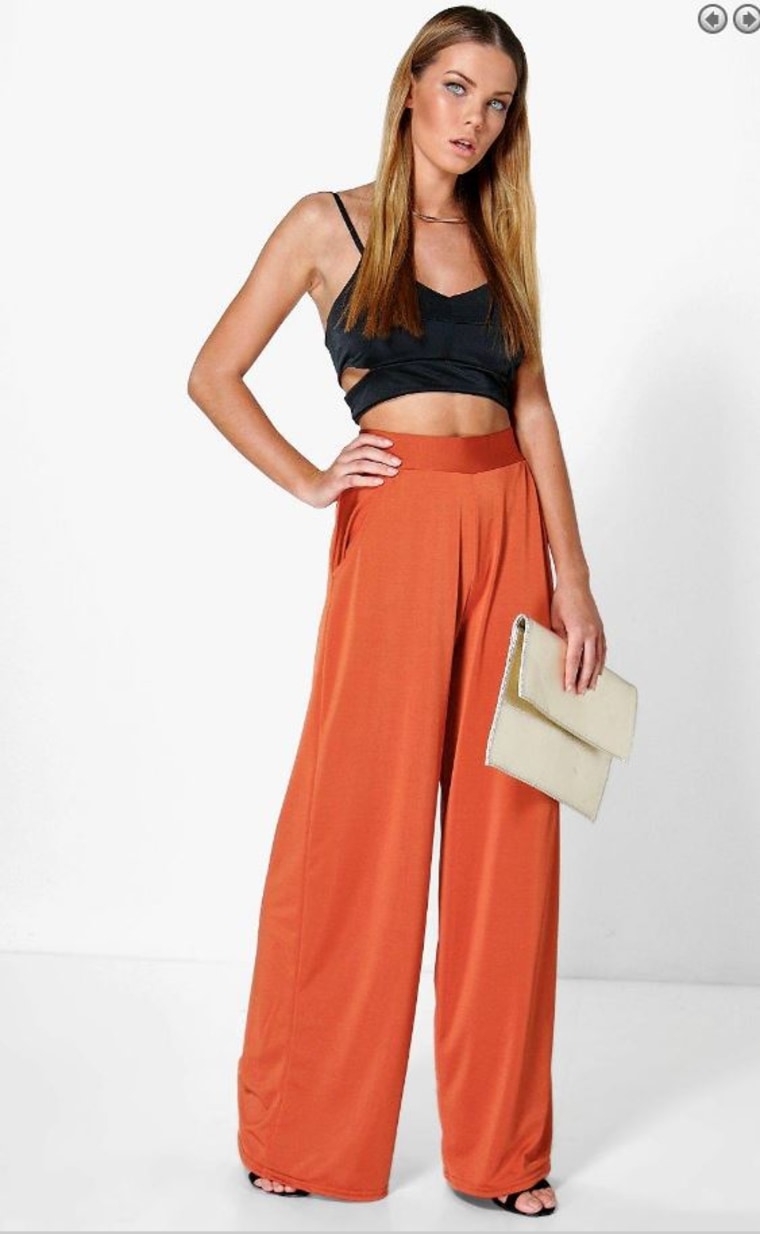 9. Maira Floral Skirt, $128, Anthropologie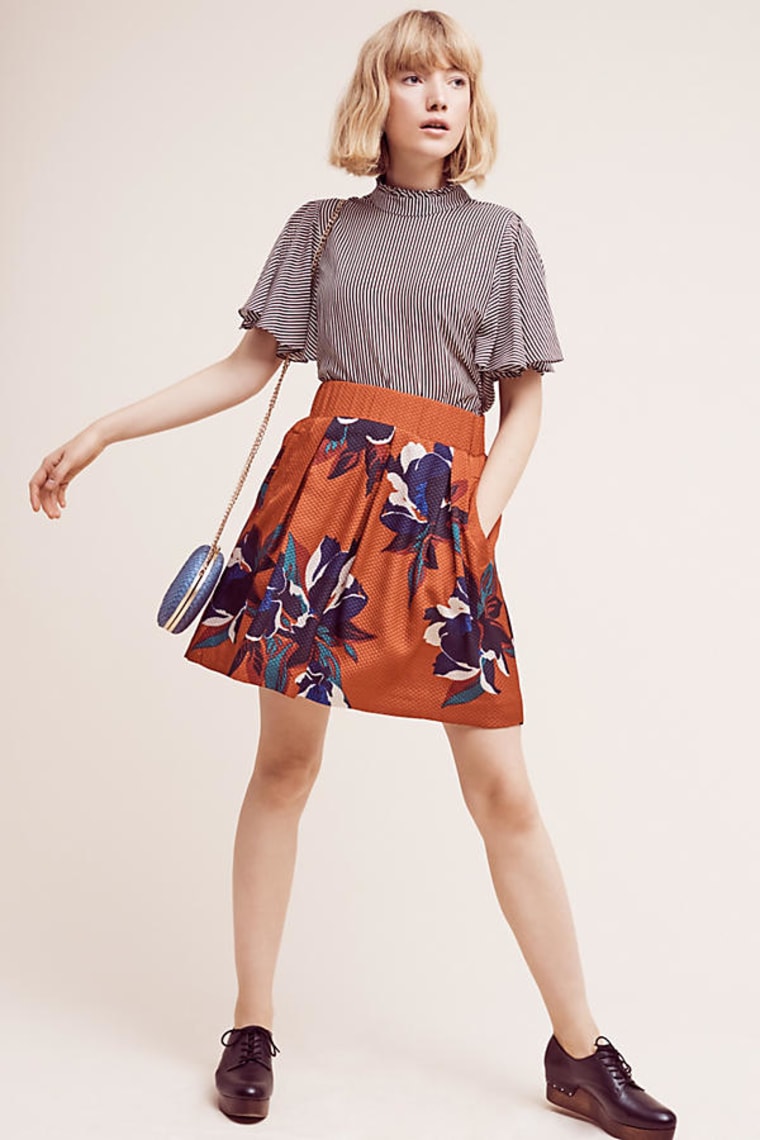 10. Shiny Parka Puffer Jacket, $200, Abercrombie & Fitch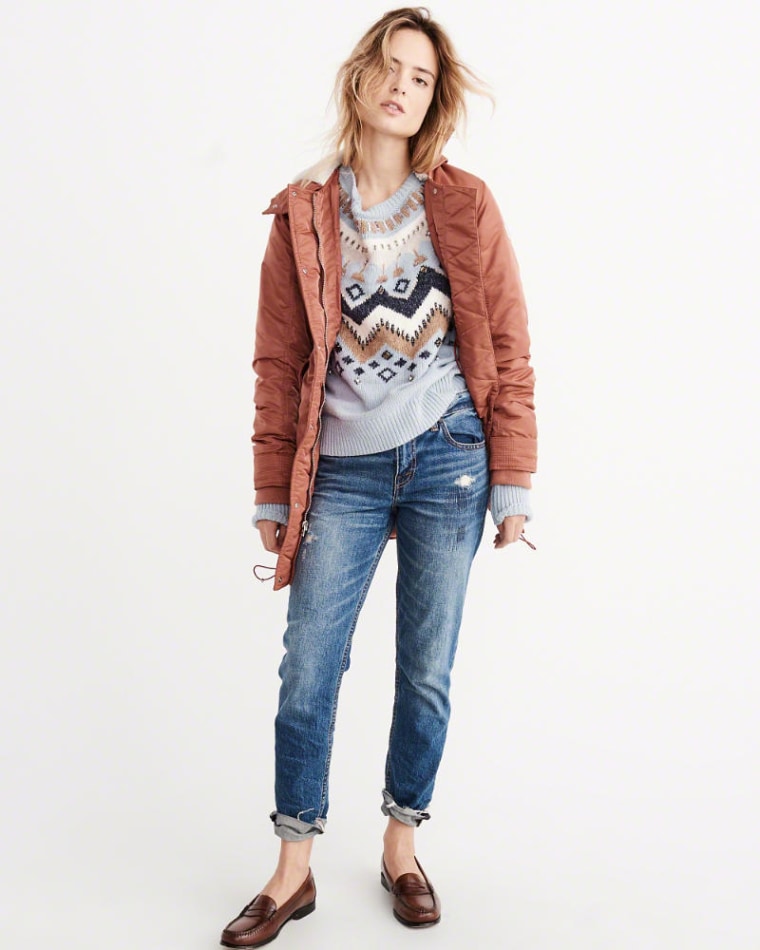 11. Skirt with Buckle, $70, Zara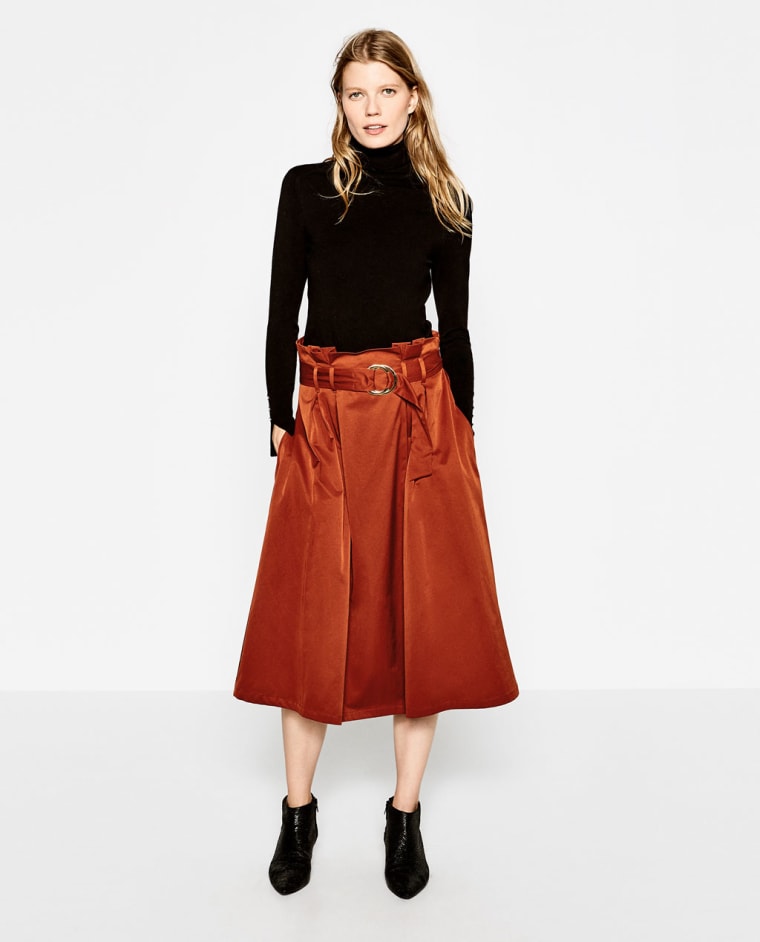 12. Tara Tie Front Lace Swing Dress, $35, Boohoo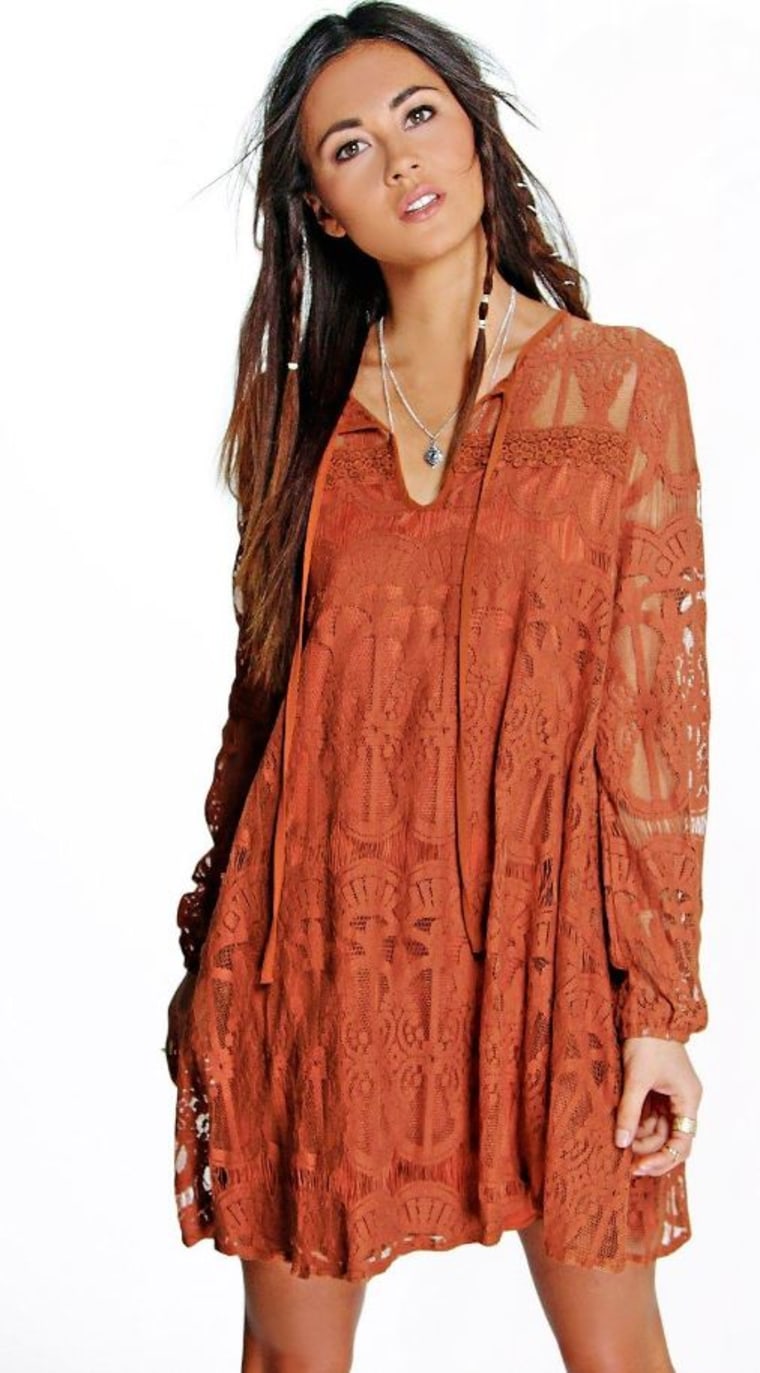 13. Selected Darla Knitted Coatigan with Belt, $121, ASOS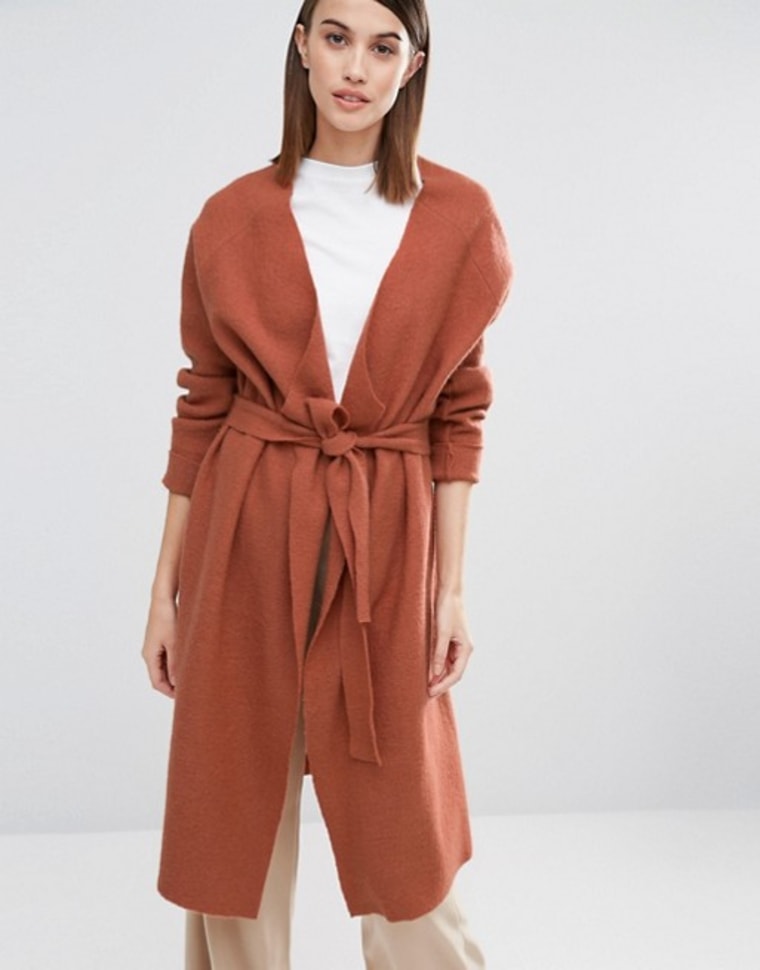 14. ASTR Faux Suede Shift Dress, $53, Nordstrom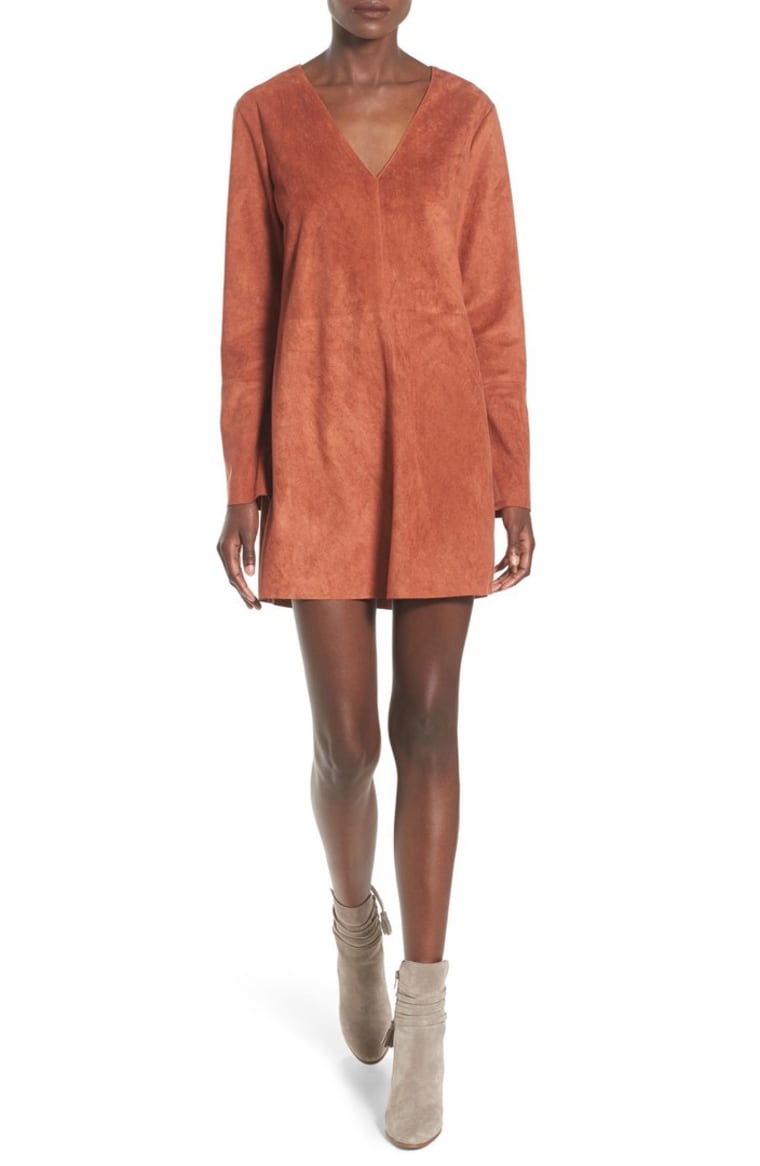 15. Cold Shoulder Sweater Dress, $78, Abercrombie & Fitch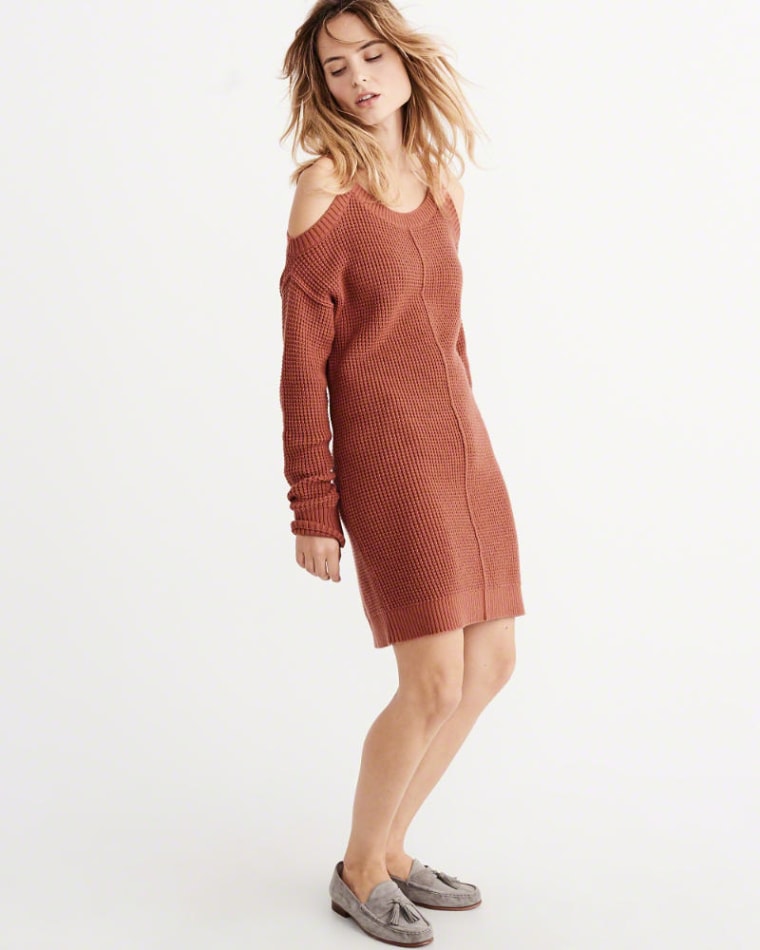 16. Georgie Round Neck Textured Jumpsuit, $35, Boohoo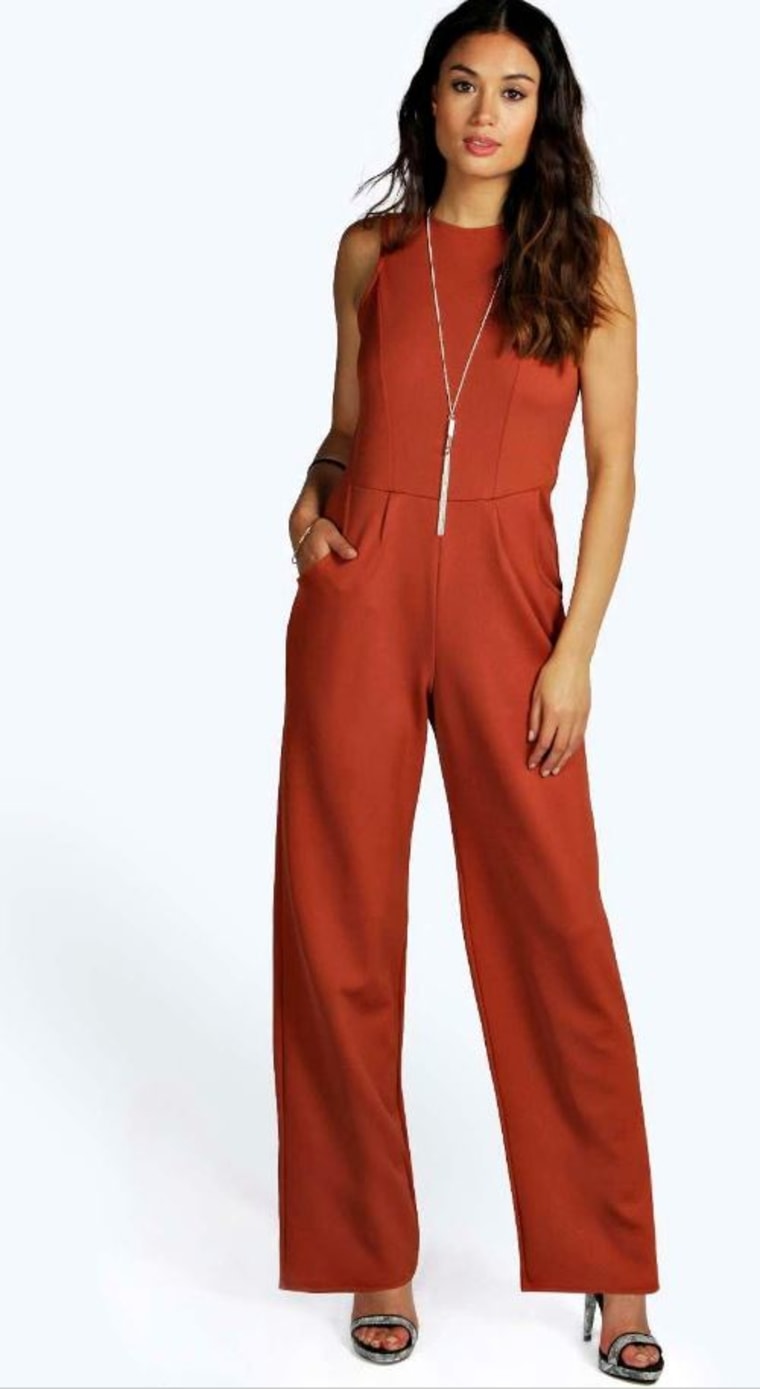 17. Autumn Sun Henley, $178, Anthropologie
18. Leith Easy Fit Long Cotton Blend Cardigan, $89, Nordstrom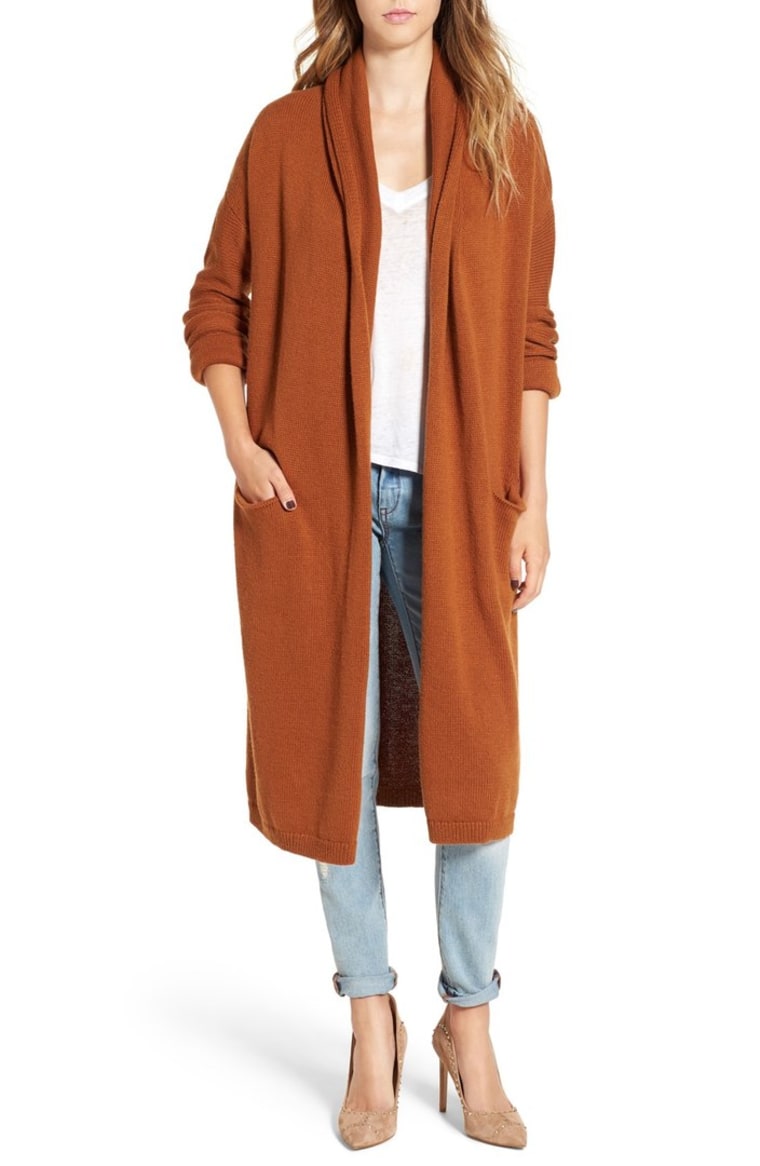 19. Lanie Side split Floor Sweeping Maxi Skirt, $16, Boohoo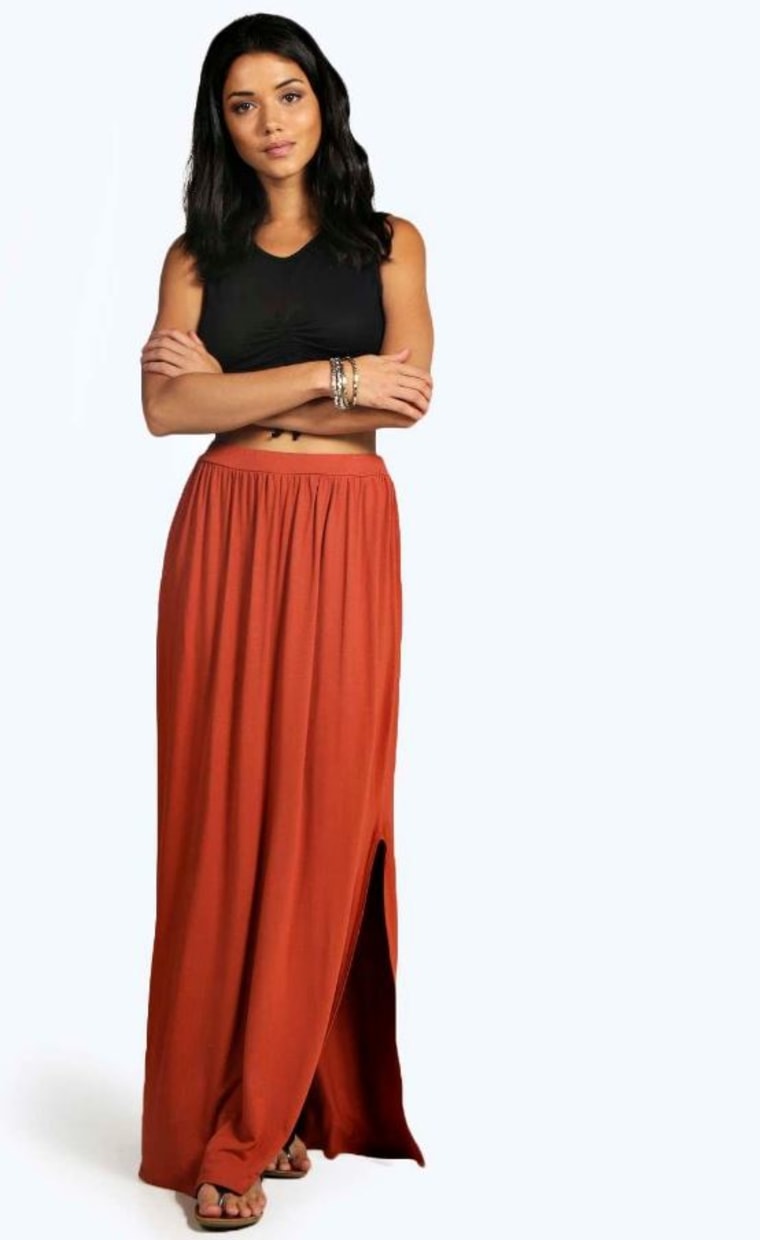 20. Strappy Jumpsuit, $26, Zara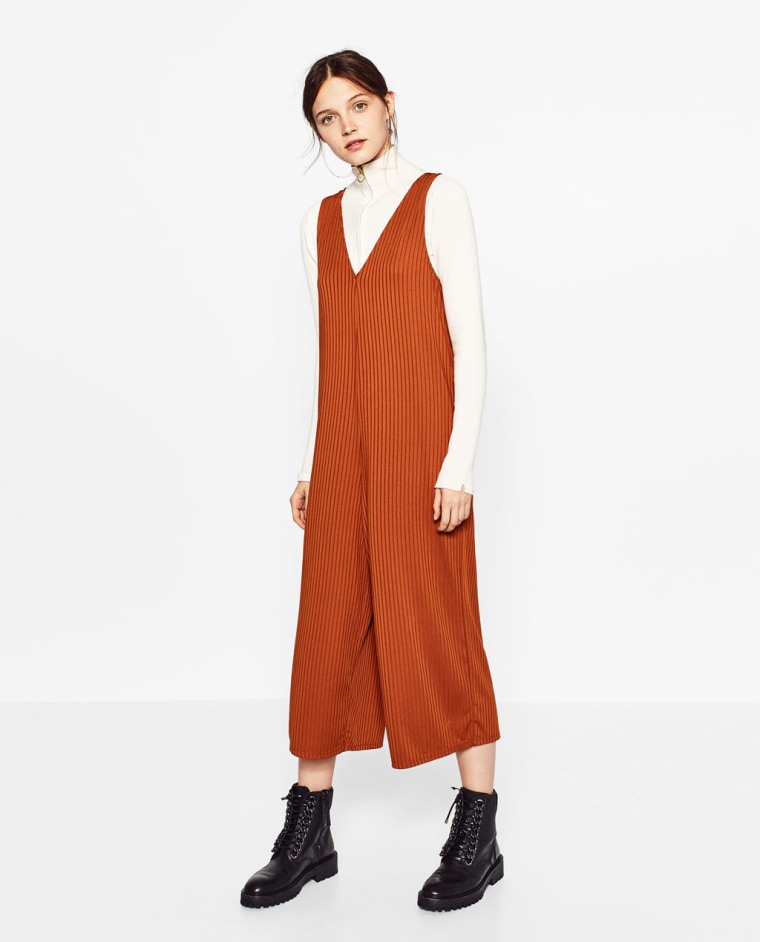 21. Shimmered Copperwave Skirt, $148, Anthropologie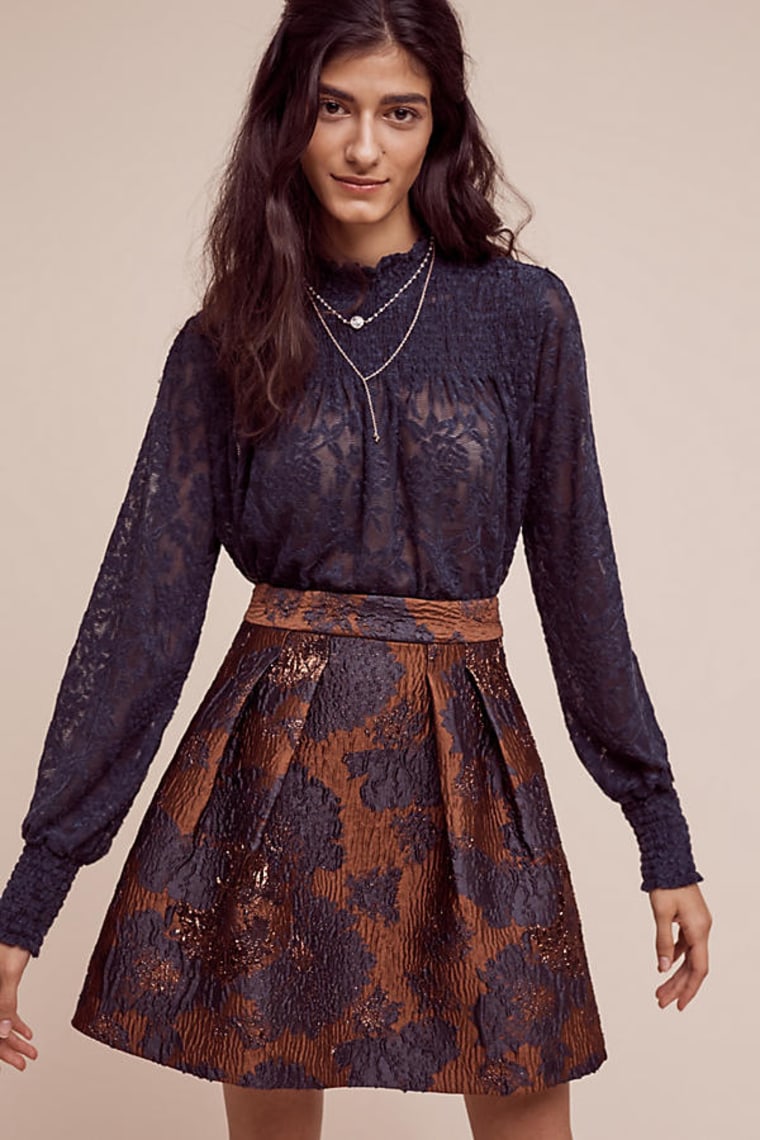 RELATED: The 1 sweater you need for every occasion this fall
Shoes
Let your shoes be the focal point of your outfit with one of these bright and bold options.
22. Thelma Suede Ankle Boot, $98, Urban Outfitters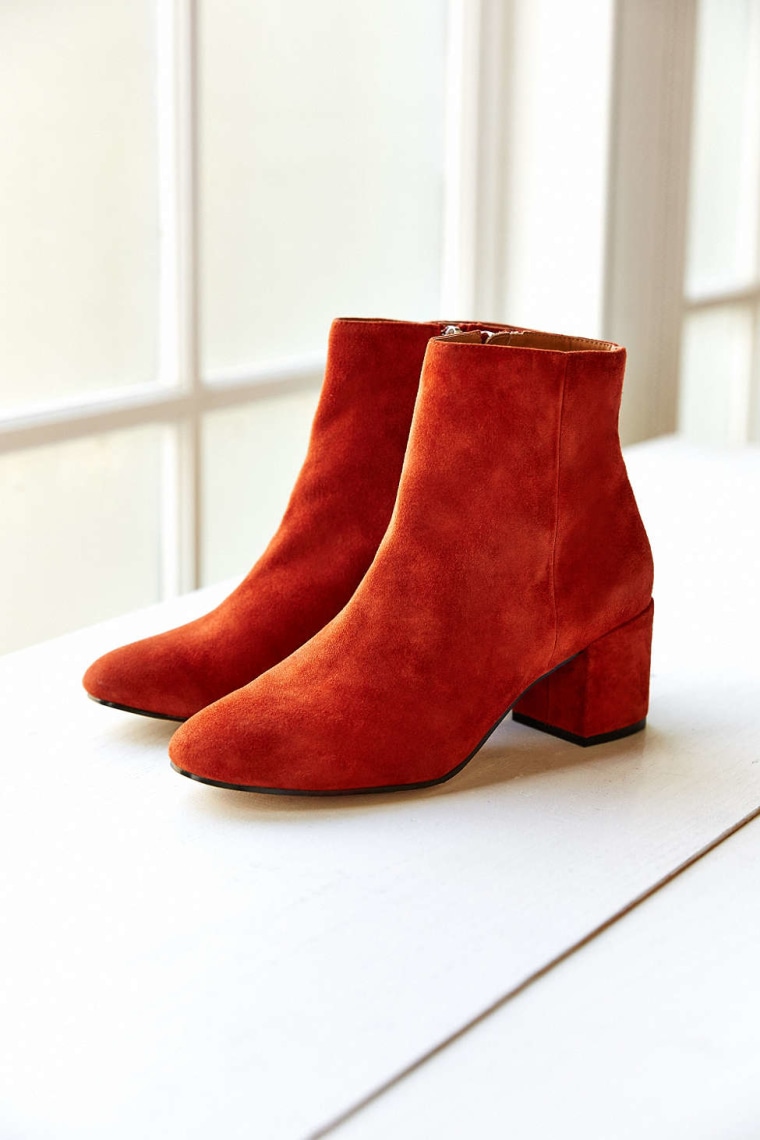 23. Pumps, $35, H&M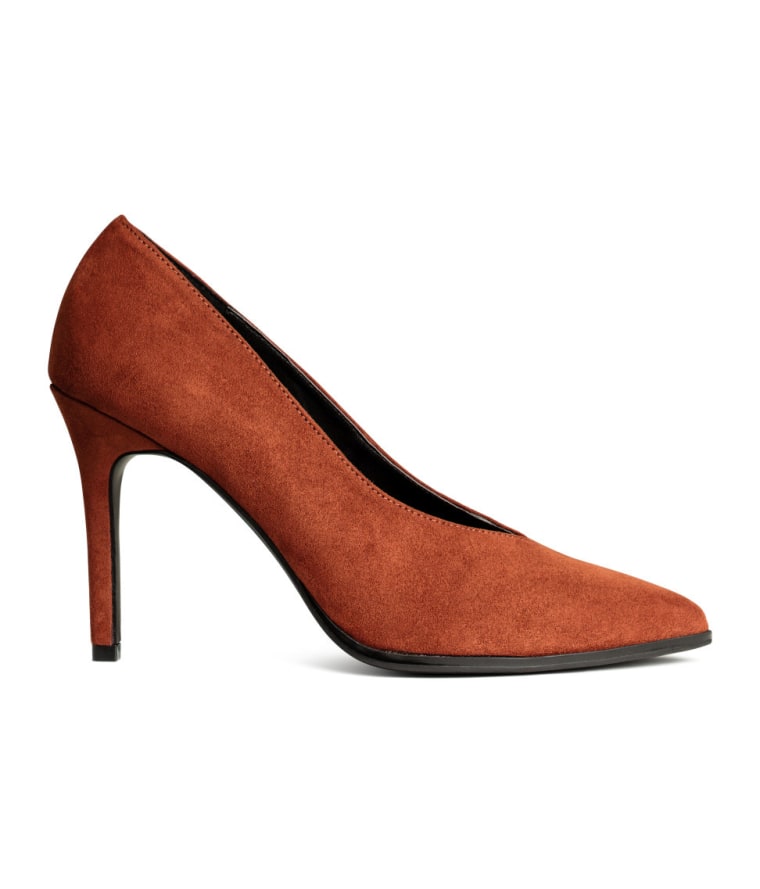 24. Pil-age Bootie, $45, Kenneth Cole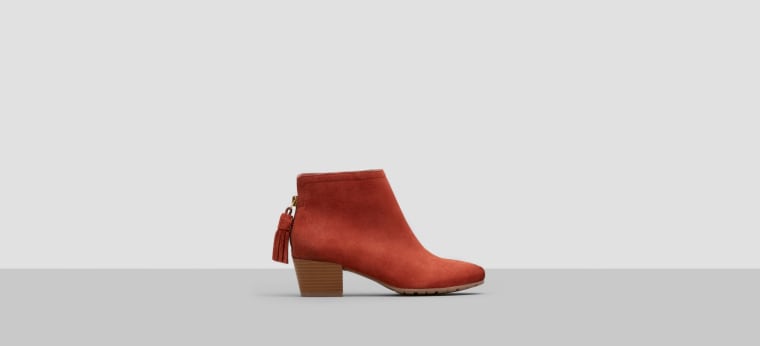 25. Sole Society Over-the-knee Boot, $150, Nordstrom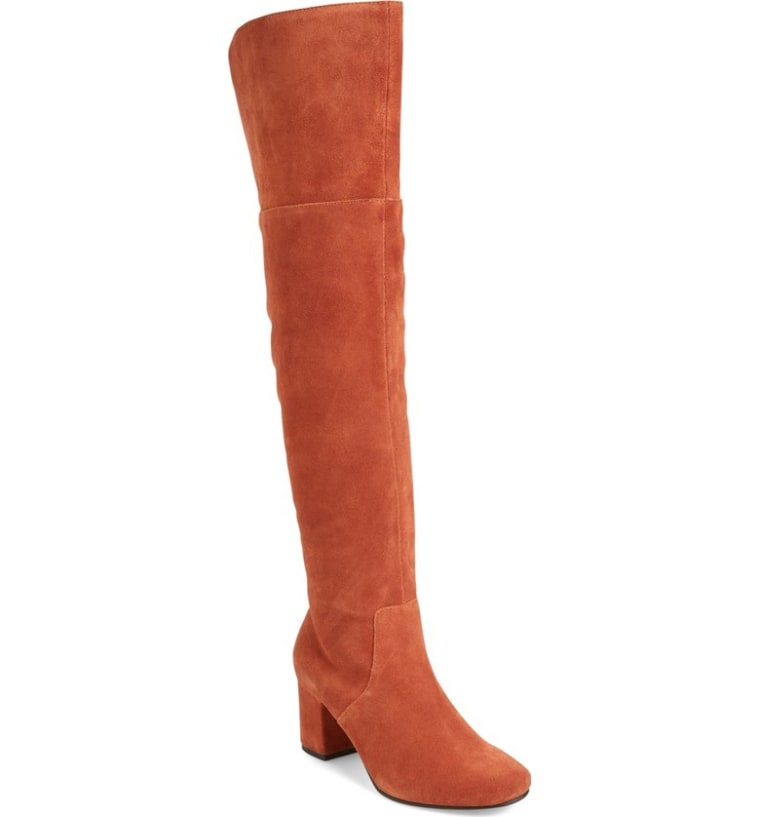 RELATED: The '90s are making a comeback! 47 nostalgic items that are in style (again)
Makeup
Believe it or not, this rusty hue makes for a great blush or lipstick that looks stunning on a variety of complexions.
26. Elixir, $5, ColourPop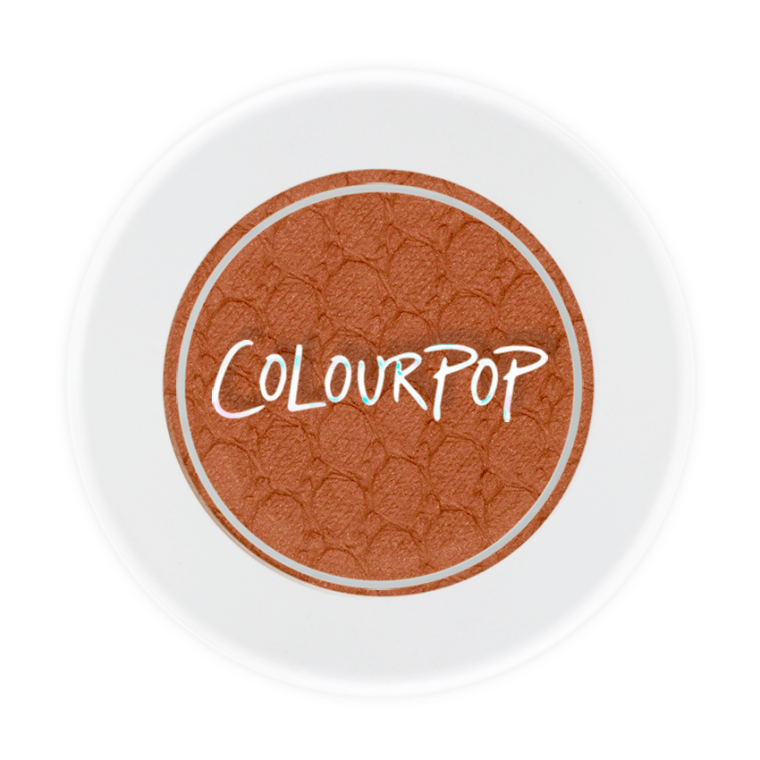 27. Mama, $6, ColourPop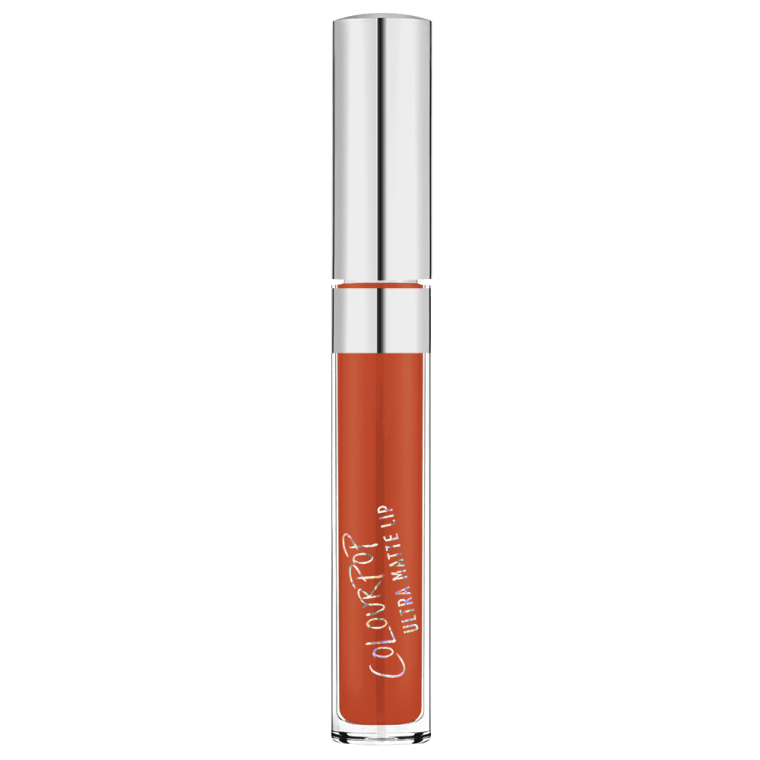 28. Bardot, $8, ColourPop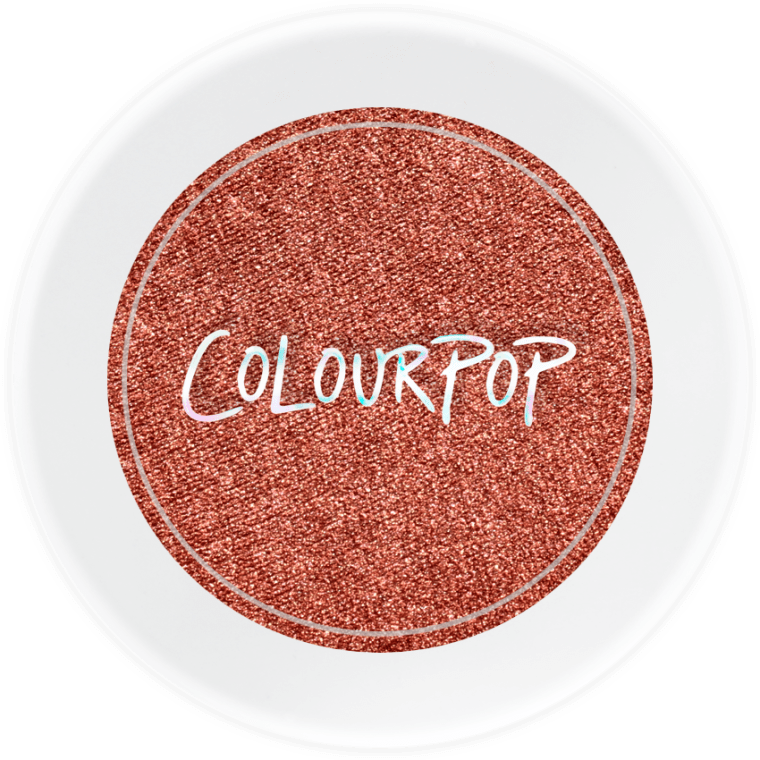 RELATED: Get your pumpkin spice fix with these 29 pumpkin beauty products to try this fall
Accessories
Feel like a pumpkin spice-colored outfit is too bold? How about adding in some color with your accessories. A burnt orange colored hat or scarf will instantly update your favorite fall outfit.
29. Ombre Boucle Scarf, $59, Urban Outfitters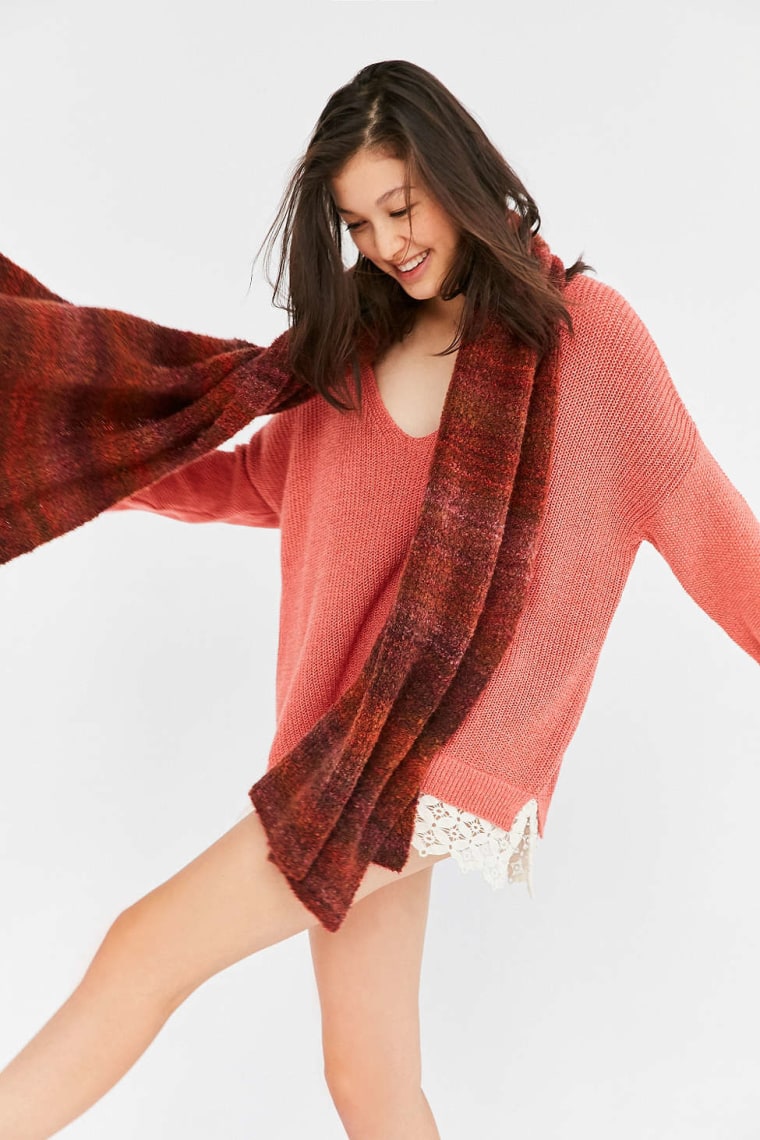 30. Shimmered Boucle Scarf, $68, Anthropologie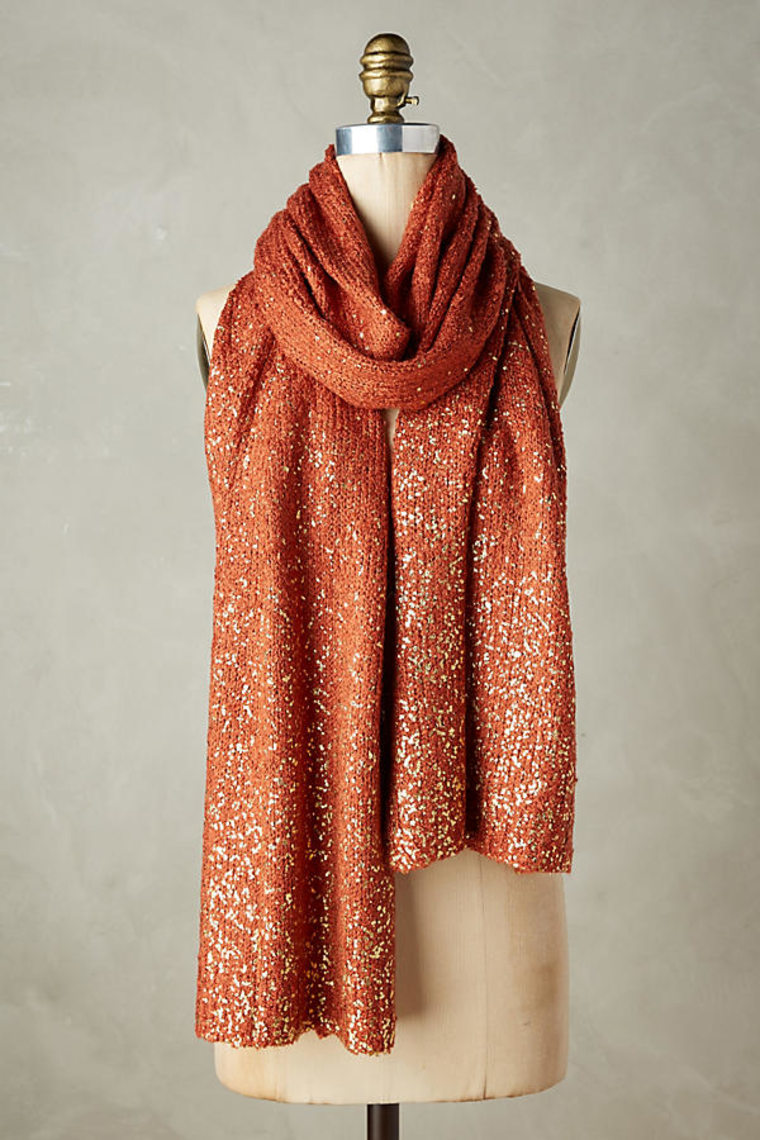 31. American Needle Washed Canvas Baseball Hat, $24, Urban Outfitters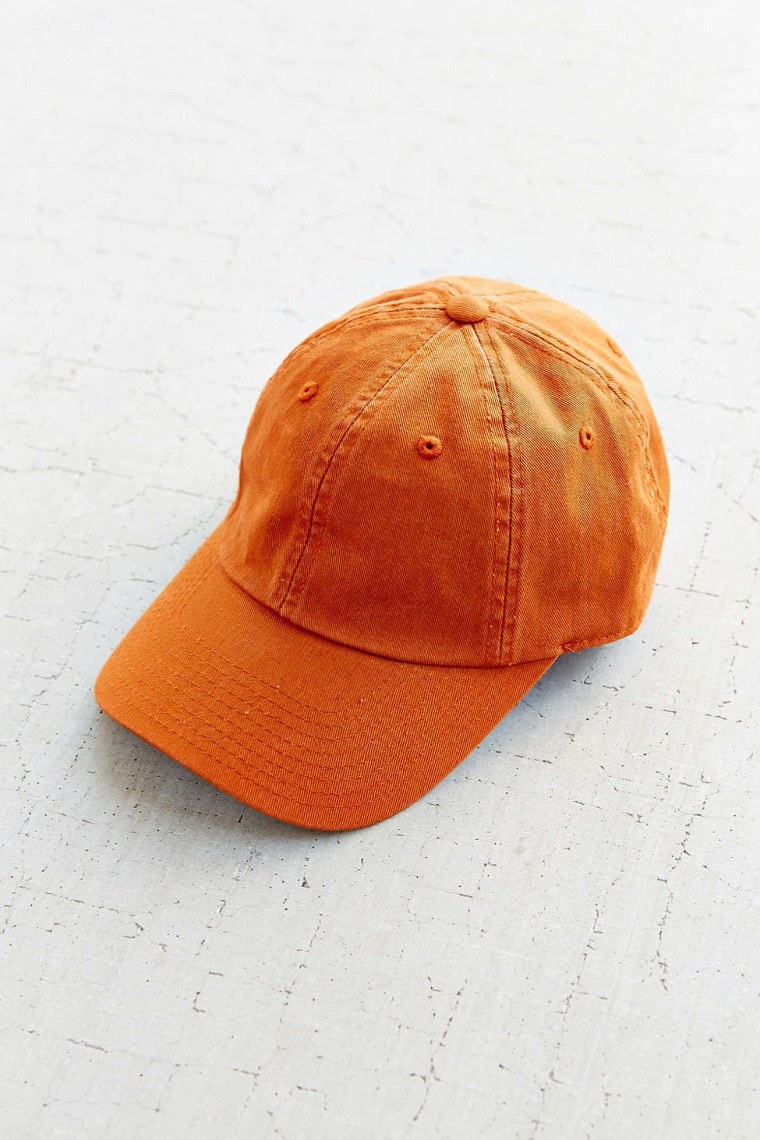 32. Red Pendleton Hat, $42, Wool and Whiskey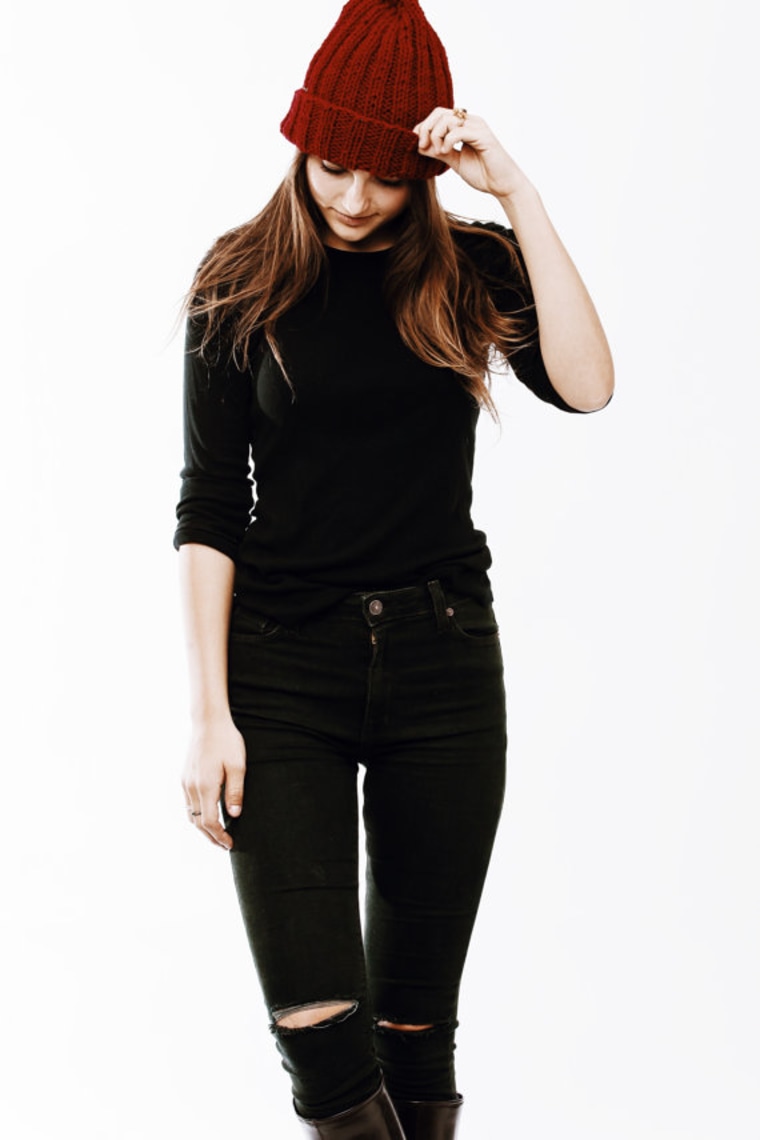 33. Headband in Pumpkin, $32, Wool and Whiskey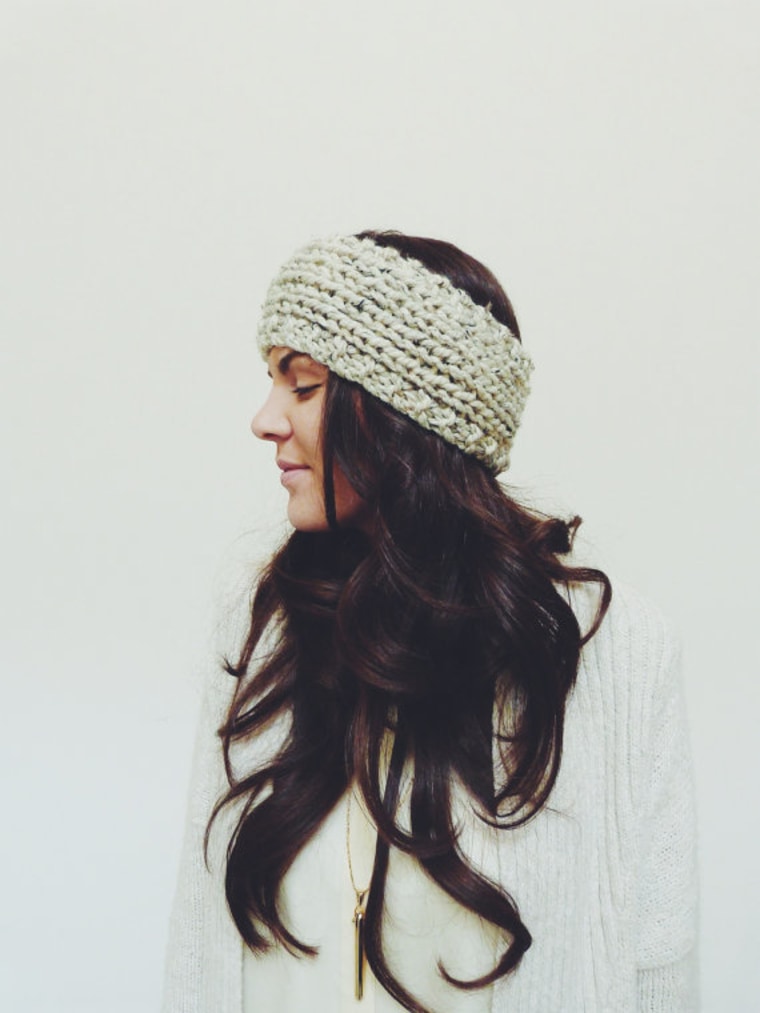 34. Mittens in Pumpkin, $42, Wool and Whiskey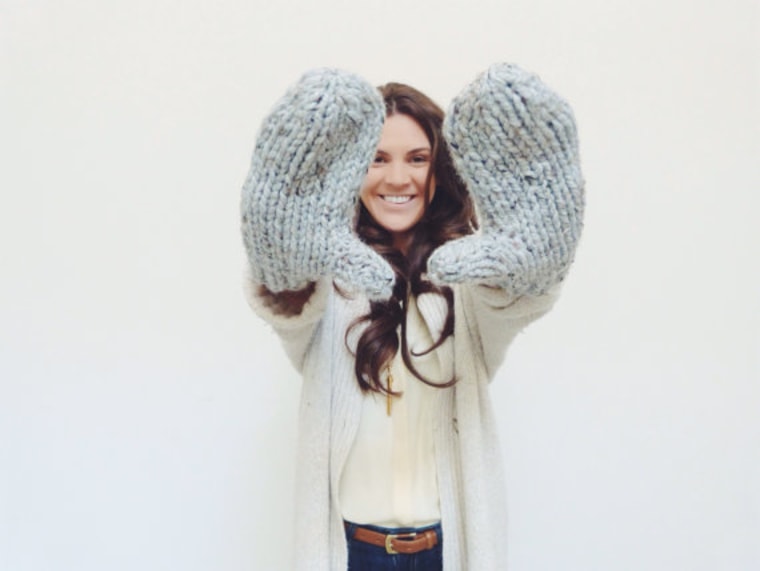 35. Spice Infinity Scarf, $64, Wool and Whiskey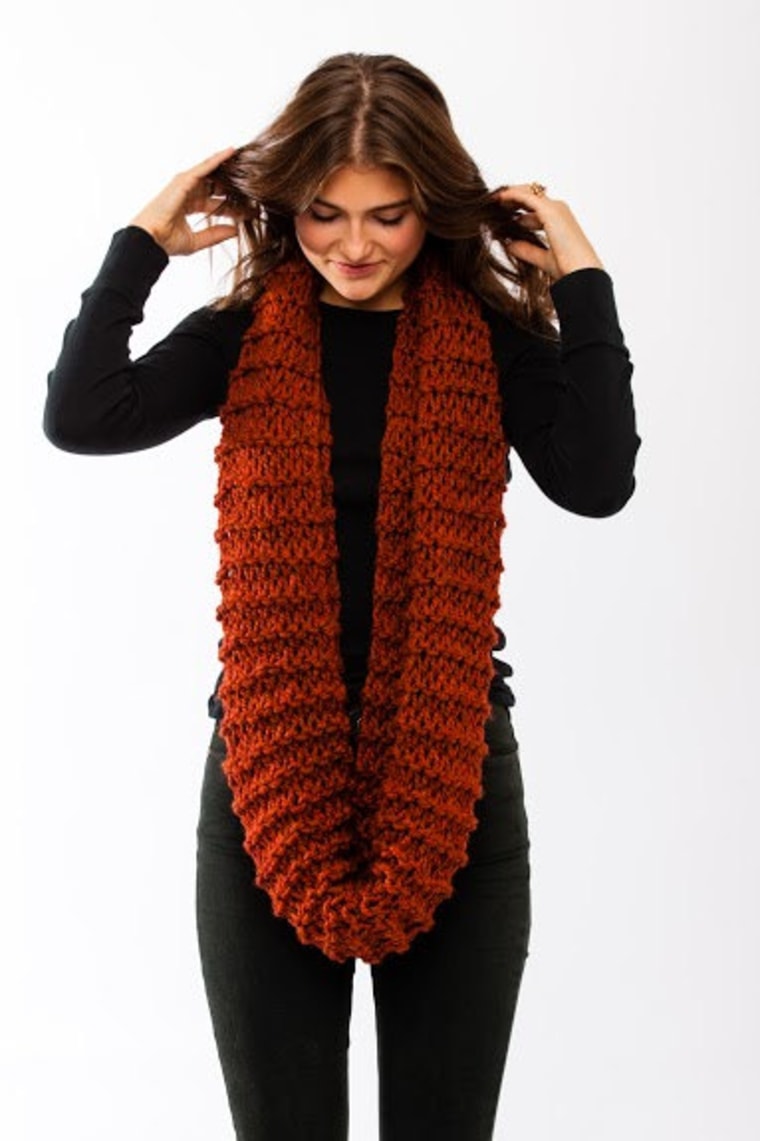 36. Exauree, $30, Aldo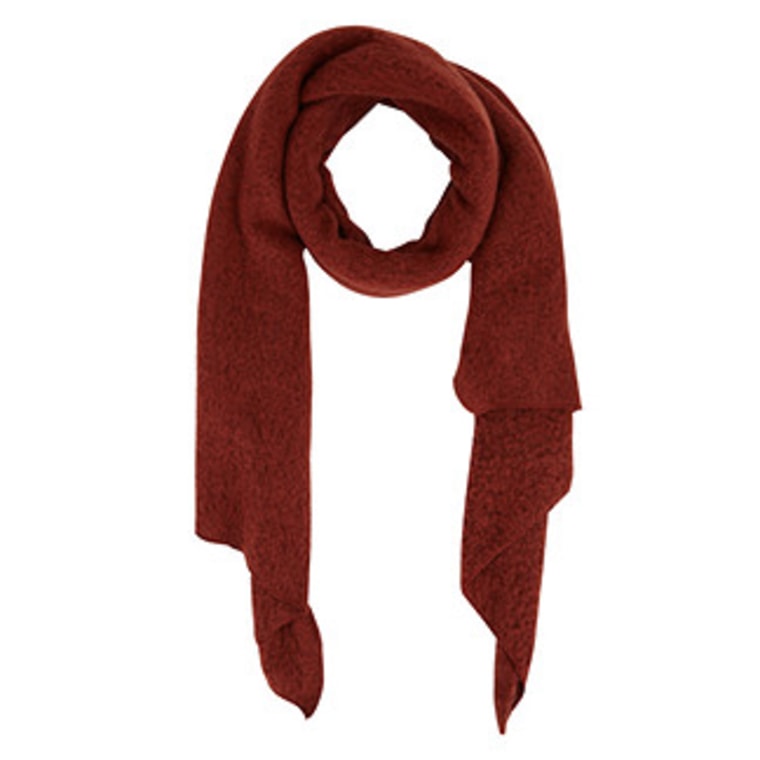 RELATED: 35 budget-friendly tights and socks that will keep your tootsies warm
Home Decor
And last, but not least, you can even bring the pumpkin spice trend into your home with bright accessories that will jazz up any room.
37. Round Pintuck Pillow, $39, Urban Outfitters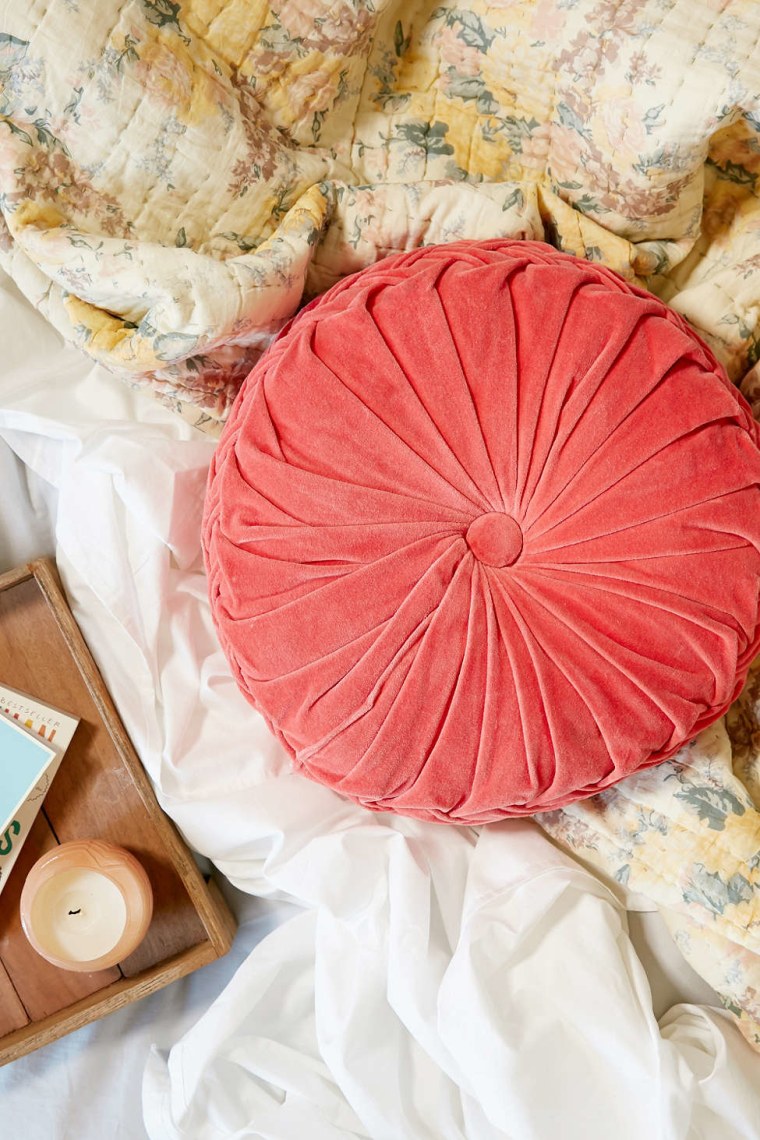 38. Celestial Coaster Set, $40, Anthropologie