In a world where high-tech hair tools and inside-out-fishtail-milkmaid braid tutorials can leave even the most put-together folks feeling like scrubs, we take comfort in knowing some hair trends are forever.
Like bobby pins. Your grandma used them. Your mother used them. And now you use them, to disguise your overgrown bangs and guide that scraggly rattail back up into your bun.
What could be easier and more straightforward, right?
RELATED: The ultimate guide to braids for every event and occasion
Wrong. We regret to inform you that you've been using bobby pins wrong your entire life.
Please stay calm. We're here to help.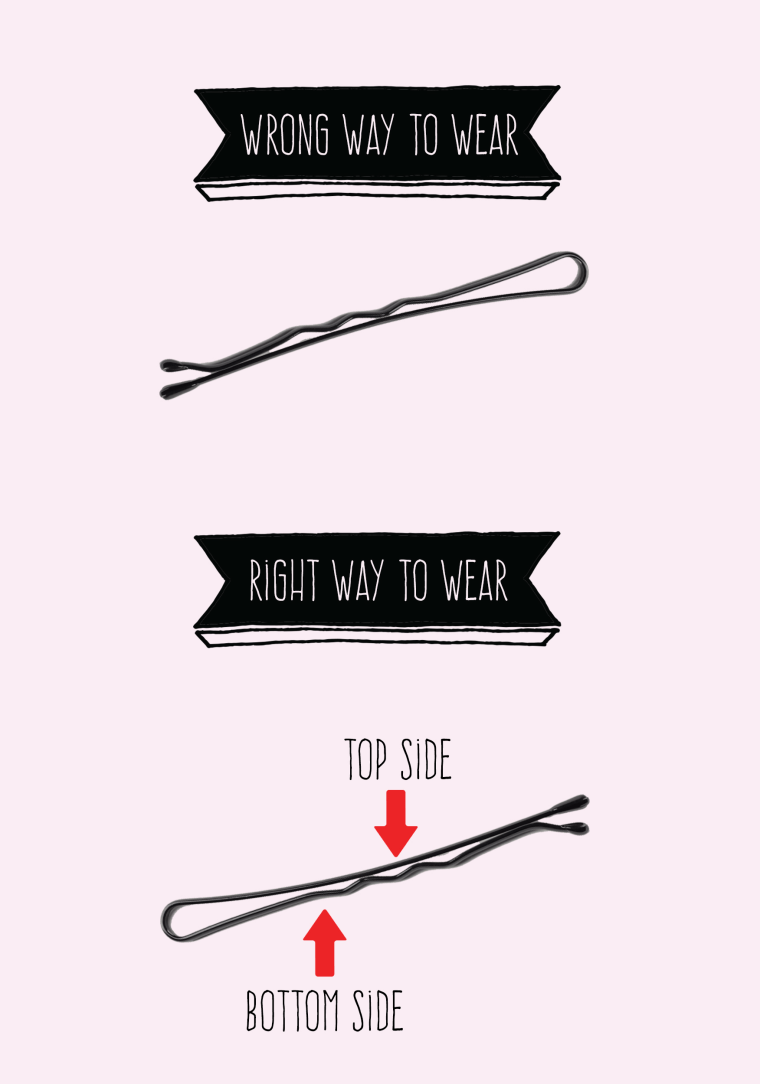 The ridged side? You've been putting it in face-outward, yes?
Oh, honey. Oh, honey, no.
RELATED: 29 drugstore hair products celebrity stylists and colorists swear by
The ridges are where the grippiest grip action is — meaning they should face in toward your head — while the sleek, straight side should be visible on the outside. More effective and more aesthetically pleasing! It's a win-win.
But if you're attached to using bobby pins the wrong way, that's awesome, too.
Awesome and wrong.
We're sorry, and you're welcome.
Be sure to share this beauty tip with your friends on Pinterest. They'll definitely thank you!
This article was originally published on April 1, 2016 on TODAY.com.