It's hard to believe that spring break is just around the corner and the school year is coming to a close. But before summertime, there's one exciting event that high school students look forward to every year ... prom!
But finding the perfect dress for the ultimate Cinderella moment can be a stressful struggle. Here to take out any unnecessary stress is Aya Kanai, executive fashion director of Seventeen and Cosmopolitan Magazines. She's sharing some of the hottest trends of the year and how to rock them at an affordable price point. Now that's music to any mom's ears!
1. All about the back
It's all about the details! While the front of the dress might look sleek and sophisticated, a stunning bow in the back makes for a real statement. If you're dress has a V-neckline, Kanai suggests wearing a statement earring for an additional pop.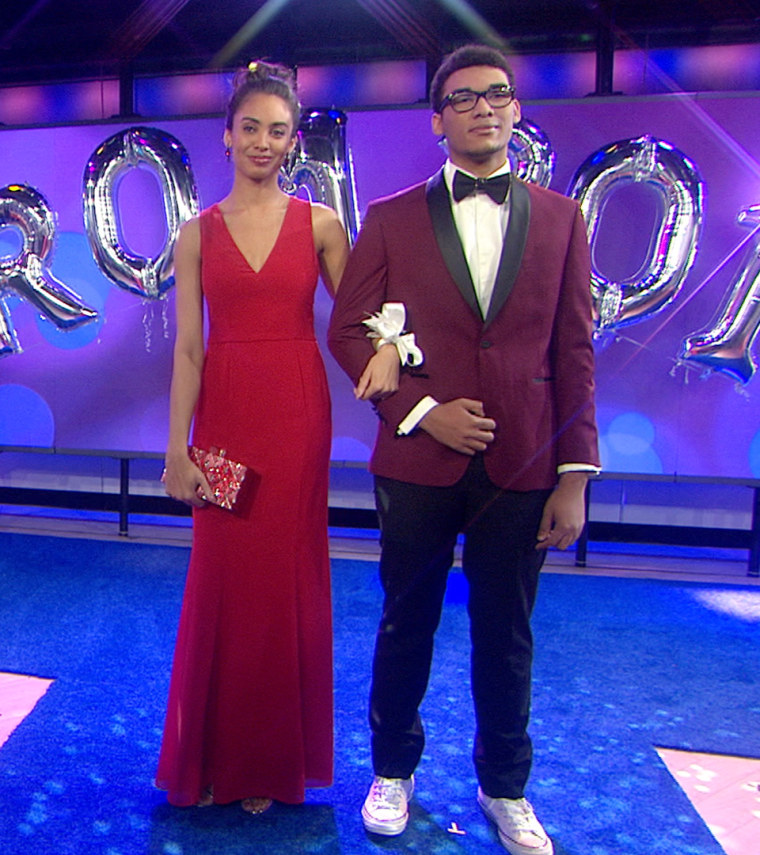 Long Red V-Neck Chiffon Prom Dress with Back Bow, $99, Promgirl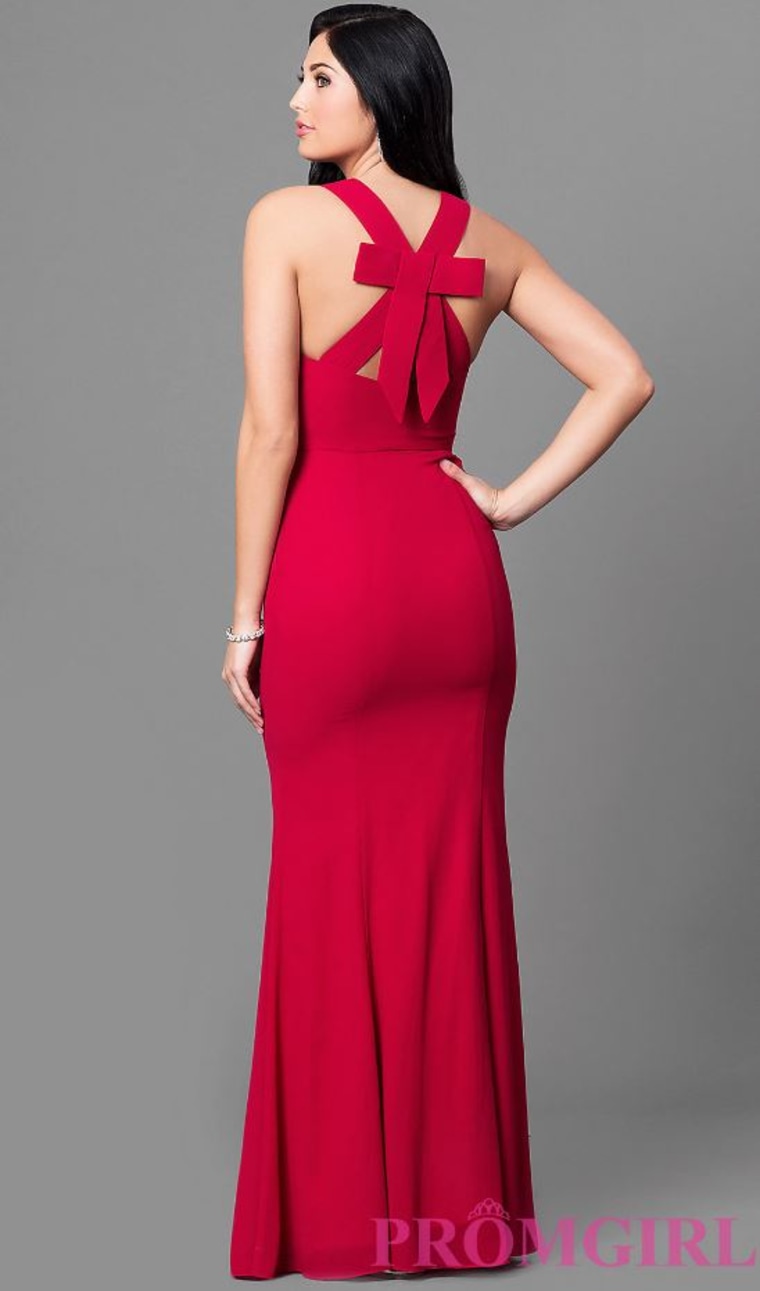 RELATED: What are 'wire nails?' 12 fashion and beauty trends to try this March
2. Not your classic tuxedo
It's time to have some fun with formalwear! Guys will love this trendy twist on the traditional tuxedo with a two-tone look. Finish it off with a funky bow tie of your choice and you've got one cool prom look.
Men's Slim Fit Shawl Lape Runway Tuxedo, $60, Groupon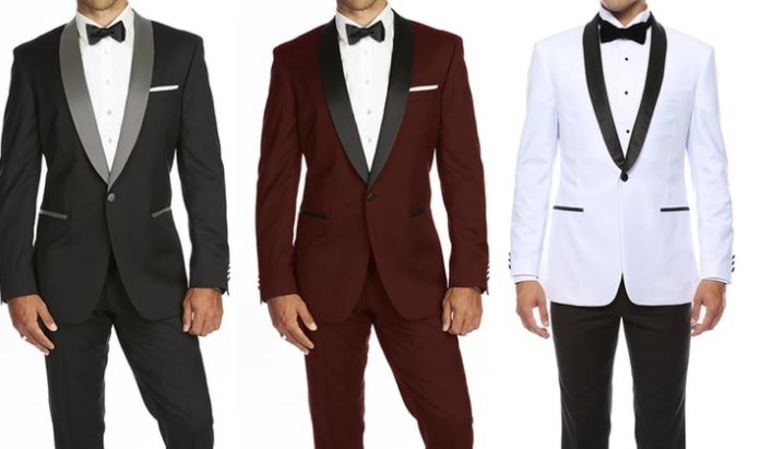 Pro tip: Not into a dress shoe? Try wearing sneakers with your tuxedo. It's an easy way to update a classic look.
3. Go for separates
For the teen who loves crop tops, this is the trend for you. Just because it's a formal affair doesn't mean you have to wear a dress. Instead, try wearing a classy skirt-and-top combo. A floral skirt is a fun way to add in some color.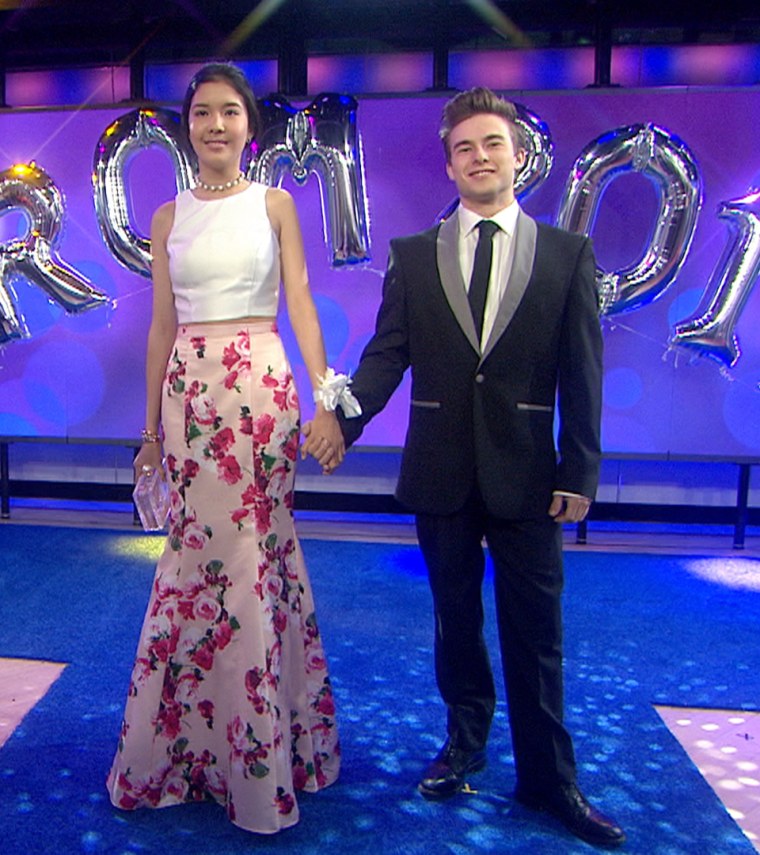 Xscape, $80 (to rent), Charlotte's Closet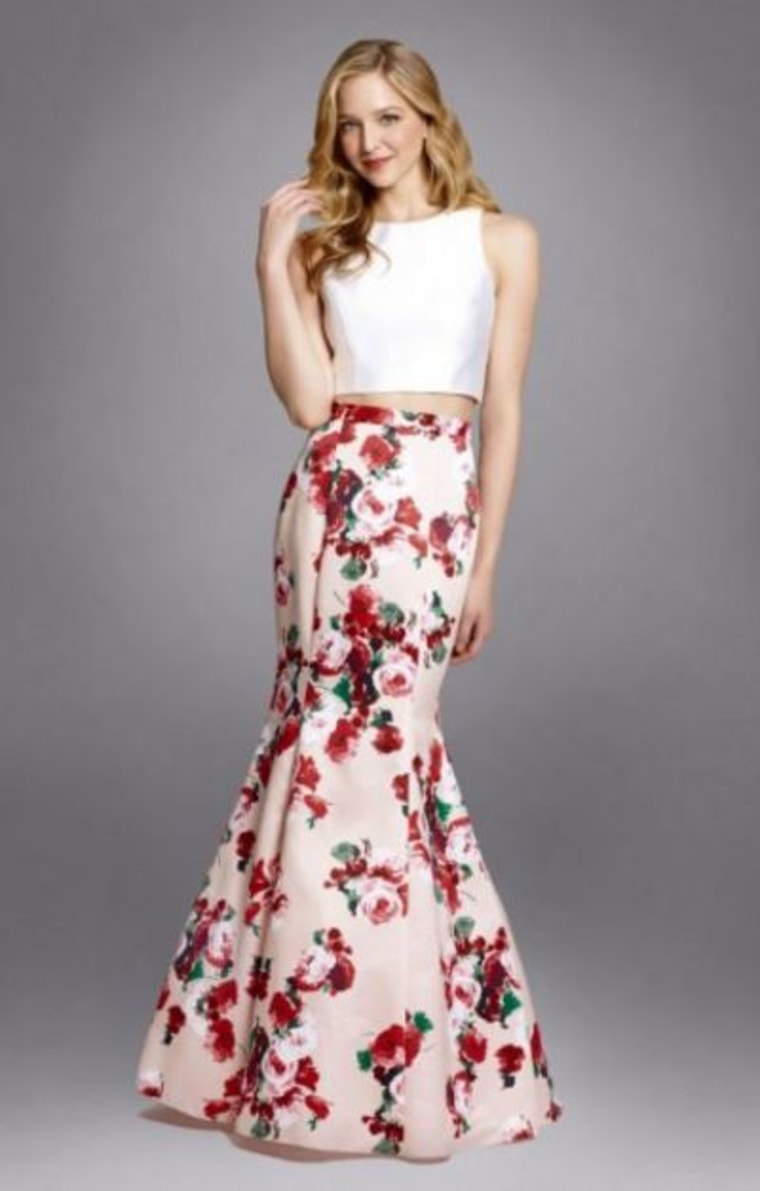 RELATED: Like mother, like daughter! How to steal your teen's style at any age
4. Show some shoulder
Cold shoulders are one of the biggest trends of the moment! The off-the-shoulder look is making its way into formalwear in a big way. For a look that's romantic yet elegant, this is the one for you.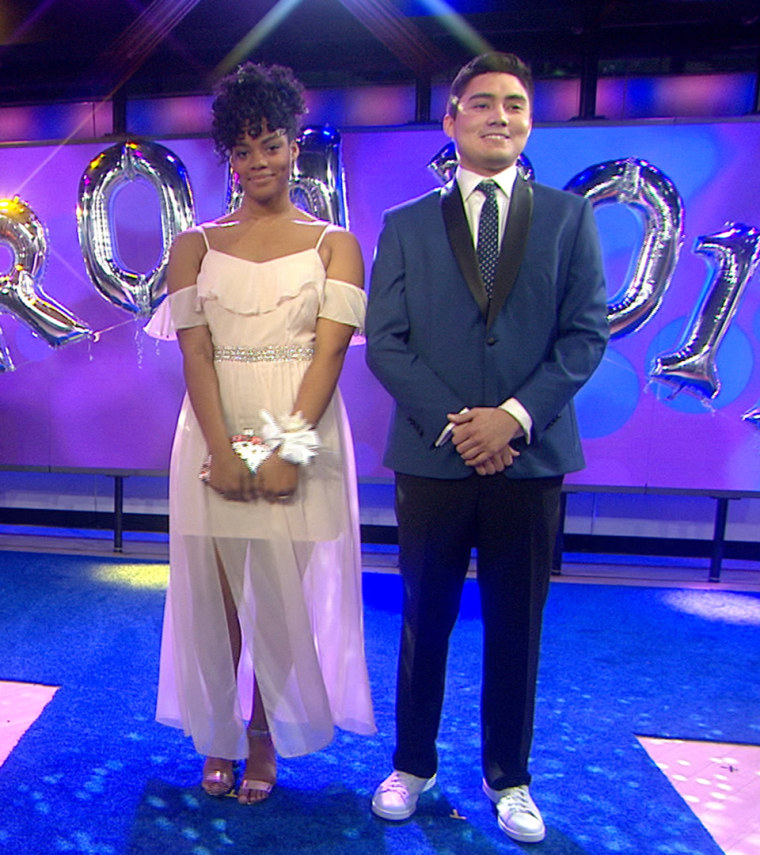 Speechless Trendy Embellished Gown, $99, Macy's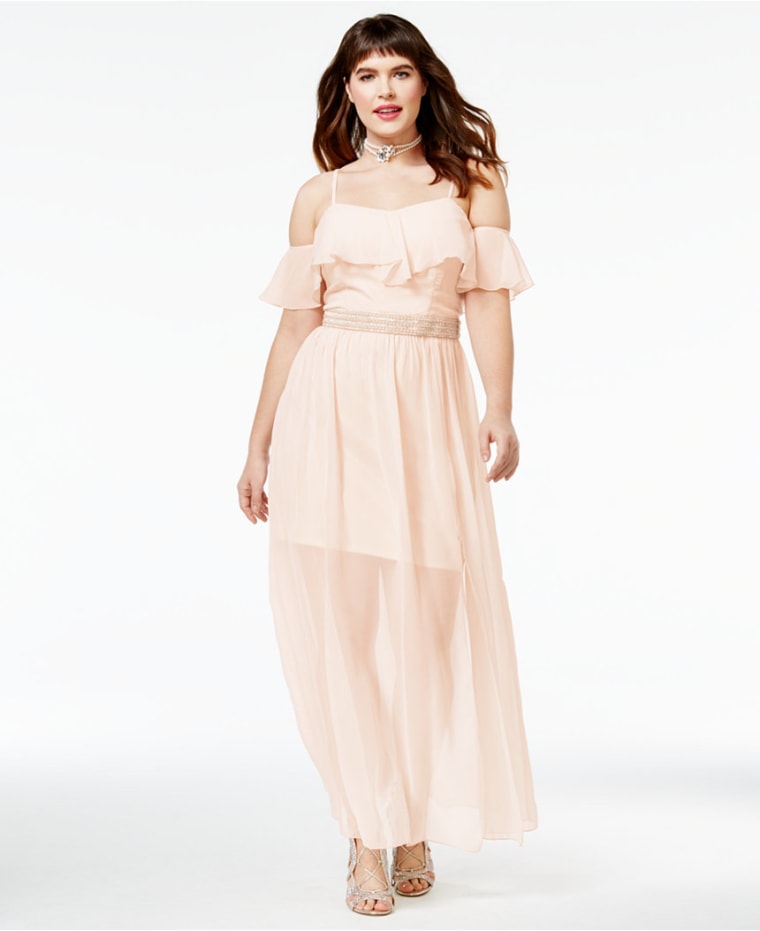 RELATED: Shhh ... Here's a sneak peek to the 4 hottest trends of spring
5. A little bit of sparkle
Metallics and shimmer are always a must when it comes to a formal affair. While silver and gold certainly rule, blush is now making it's way into the sparkle scene. For the girl who wants that old Hollywood glamour, this will be the winner.
Badgley Mischka Glitz Gown, $45 - $85 (rental), Rent the Runway