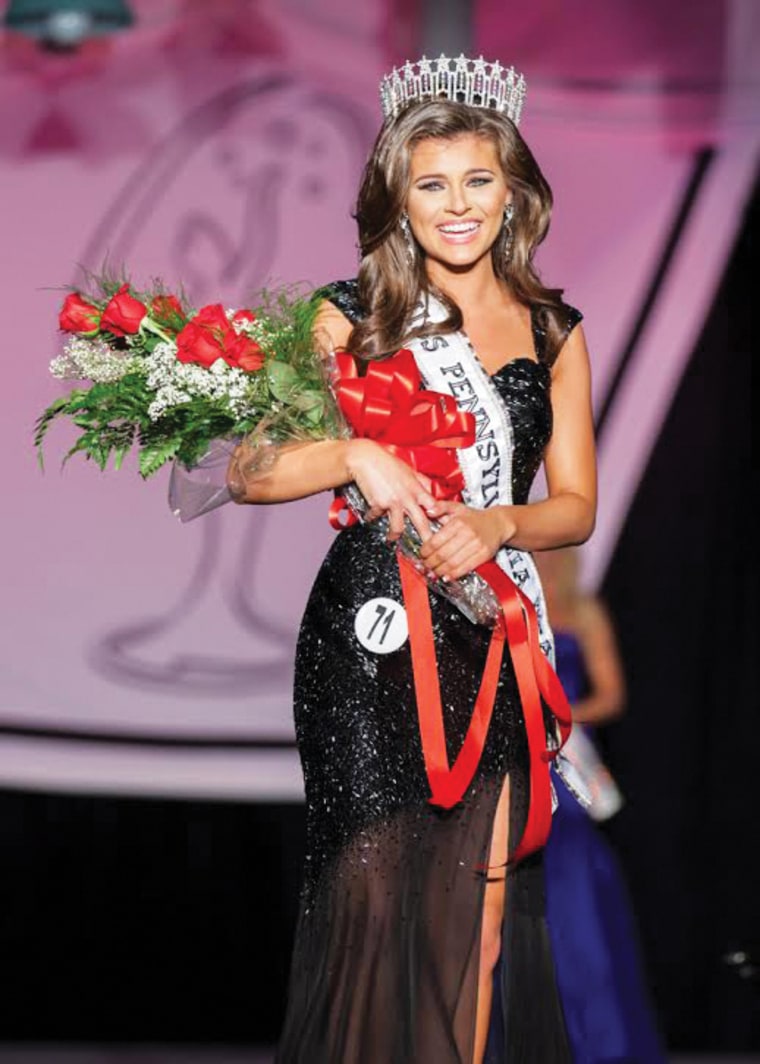 Miss Pennsylvania Valerie Gatto, 24, a self-described "product of rape," hopes her experience growing up as well as her mother's attack can show that anything is possible from a bleak starting point. Gatto also educates women about protecting themselves from sexual assault.
"I haven't just been preparing for Miss USA for five months. It's been my entire life," Gatto, a marketing consultant, told TODAY.com. "Being a child of a rape, not knowing who my father is, not knowing if he's ever been found, most people would think it's such a negative situation.
"I grew up with my mom and my grandparents. They never looked at it as something negative. I have a loving, supportive family who told me I could be the president of the United States."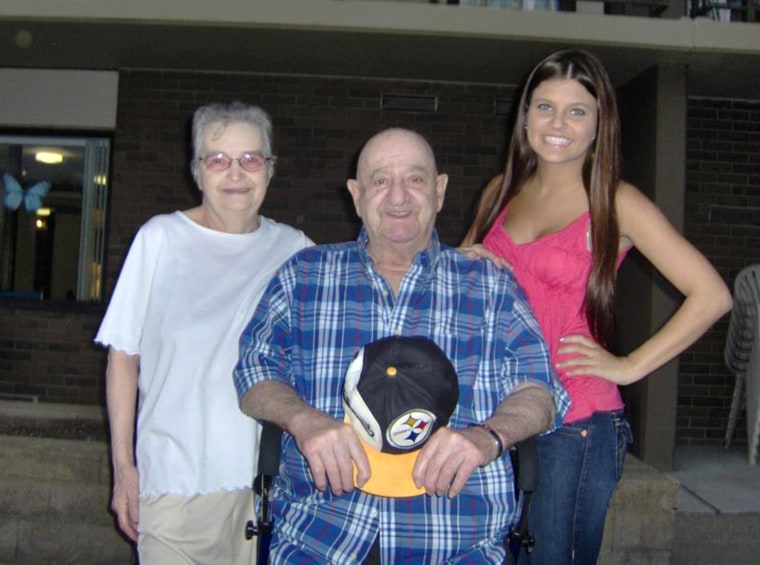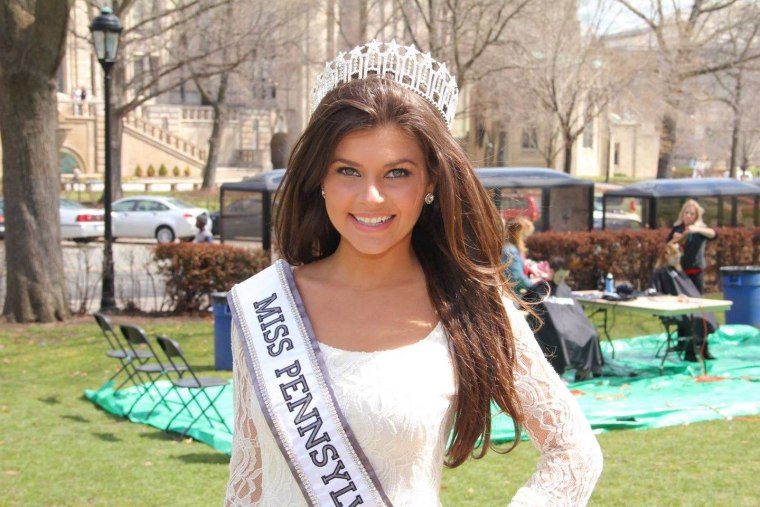 The 2014 Miss USA Competition will air live from Baton Rouge, La., at 8:00 p.m. Sunday on NBC. Gatto is one of 51 candidates, representing each state and the District of Columbia, who will be evaluated in swimsuit, evening wear and interview categories.
Gatto harbored an early interest in pageants: When she was 4 years old, an advertisement for a beauty pageant arrived in the mail featuring her then- idol, "Saved by the Bell" actress Tiffani Amber Thiessen. Without a thought, Gatto's mother tossed the mailer in the trash.
But Gatto was having none of it — she retrieved the number, called it herself and begged her mom to allow her to participate in the contest, which was clear across the state in Valley Forge, Pa. Her passion paid off, and Gatto's mom let her participate.
It is that determination that she hopes will win her the Miss USA title and also help others. "I believe God put me here for a reason: to inspire people, to encourage them, to give them hope that everything is possible and you can't let your circumstances define your life."
Gatto began asking questions about her father when she was young. In third grade, she was told the version appropriate for someone her age: "Something bad happened to me. A very bad man hurt me but God gave me you."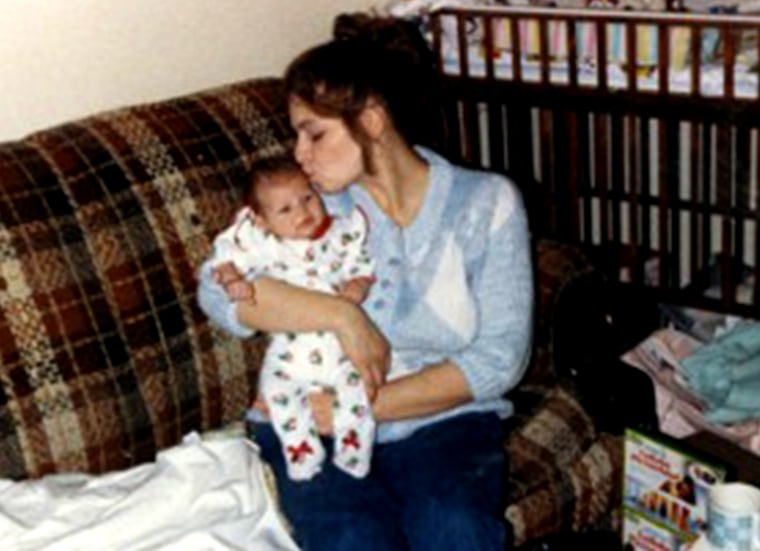 She said her mother was a 19-year-old coming out of work on a busy Pittsburgh street when a man dressed in black attacked her at knifepoint and raped her behind some buildings. When he was spooked by a passing car with its high beams on, she managed to get away. She uses her mother's example as a teaching point, speaking to young women 18 to 30 about sexual assault awareness.
"Unfortunately, we have to be aware of these crimes," Gatto said. "I hope to show others how to be proactive, what to do, to be present, to be aware of your surroundings, little things like that … I'm educating women about a topic that's so serious, but it's so awesome to see their responses. They say it changes their life."
Gatto addresses younger students about setting goals and achieving dreams and teaches college-age women about how to protect themselves. She has participated in the International Men's March to stop rape, sexual assault and gender violence.
Miss Pennsylvania hopes a Miss USA title would give her a larger platform to reach more people. "Being a voice is life-changing, and I just want to keep going," she said. "I'm not sharing this story for publicity. I'm not doing this for any selfish reasons. I truly am doing this to change the world and make a difference."
And she believes it's a done deal. "Losing is not an option," she said. "In my mind, I believe that I'm already Miss USA."